The importance of collecting a vacation rental security deposit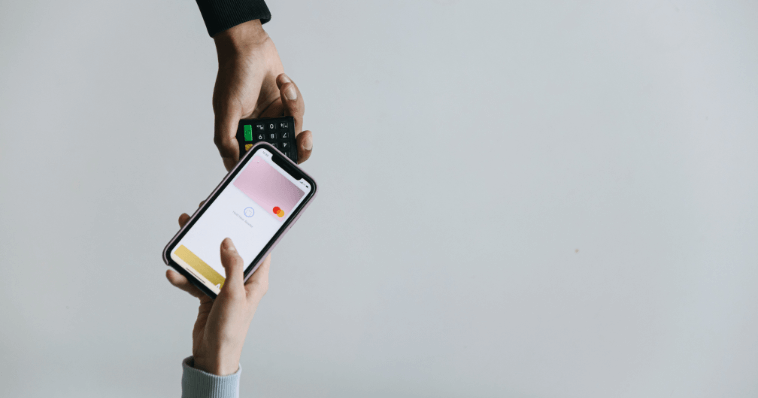 For property managers, the vacation rental security deposit can be both a savior and a hindrance.
When collecting a security deposit, you need to find the right balance between collecting the right amount to cover any damage caused by a guest, and not deterring that guest from making that all-important reservation with the security deposit amount you are charging them.
It's a fine line. Not collecting one at all leaves you open to huge amounts of risk and is something we would advise against. Below we'll outline the ins and outs of collecting a vacation rental security deposit and explain the other options on offer to property managers.
What is a vacation rental security deposit?
A vacation rental security deposit is usually a fully refundable agreed amount set by you, that guests pay in order to cover the costs of any damages they may cause during their bookings, such as breakages, missing items, and other incurred costs, like excessive cleaning fees.
If there is no damage after check-out, the deposit is returned to the guest in full, but if damage has been caused or additional cleaning is required, then the cost of those repairs/services are deducted from the deposit to cover the expenses before returning the rest of the amount collected.
How much should you charge for a vacation rental security deposit?
As mentioned at the start of this article, getting the balance right for how much you charge is important.
You'll want to charge your guests enough to deter them from causing damage or throwing a party, but you don't want to set it so high that it drives a guest to not even consider booking your property and sends them to a competitor instead.
You also must consider the type of property and what it offers in terms of amenities. The security deposit on a smaller one or two-bed apartment will be much lower than on a 5-bedroom 6-bathroom villa.
There are two types of vacation rental security deposits that property managers can choose, depending on their business model: fixed-rate and percentage.
Charging a fixed-rate security deposit
This is a fixed amount regardless of the nightly rate and length of stay, with the most common amount in the industry being between $250 and $500. If you manage luxury rentals or larger properties then, of course, you may want to charge more, with these ranging from $500 up to $2,000+.
One of our top tips if you are unsure about how much to charge, is to check what similar properties in your area are charging. The reason is that it's important to stay competitive with your surrounding competition as the security deposit could be the deciding factor for the guest.
Charging a percentage rate security deposit
A percentage-based security deposit is calculated based on the total price of the booking. Most property managers set this at between 10% and 12%, so if you manage a villa that costs $5,000 a week, you may ask the guest to pay a $500 to $600 security deposit.
When it comes to which to choose, it's entirely up to what works best for you and the types of properties you manage. Most property managers go with a fixed-rate security deposit because it's easier to manage and automate as the amount never changes.
4 ways to collect a vacation rental security deposit
When it comes to collecting a security deposit from a guest, it's crucial that you make it clear to them the amount you are collecting, what the deposit covers, and most importantly, how long the deposit will be held for. This should be explained in detail in your terms and conditions and your house rules.
Here are 4 ways to collect a vacation rental security deposit:
Via a payment provider (Stripe, PayPal, Worldpay, etc.)
Via a credit card pre-authorization
Via the OTA that you use (Airbnb, Booking.com, etc.)
Via a specialized security deposit provider
1. Via a payment provider
Using a payment provider like Stripe takes all the hassle out of collecting, handling and refunding a security deposit and is integrated with most property management software (PMS) providers. There are of course fees that come with collecting and refunding a security deposit through a payment provider and they vary from between 3-5% per transaction but come with added security.
2. Via credit card pre-authorization
This is where you place a temporary hold on your guest's card for the security deposit amount. Due to there being a short time limit on how long the funds can be held for and with the process being easy to integrate, this option is favorable for short-term rental businesses.
3. Via the OTA that you use
Here's an overview of how the top booking platforms handle security deposits:
Airbnb – Airbnb keeps a credit card imprint that gives you 14 days after the guests left to report any incident and request funds from the deposit. This is handled directly with Airbnb and if you do not make a request within the 14 day time frame, Airbnb will remove the guest's card details from their system.
Vrbo – Vrbo allows you to collect either a card to put on file, an upfront refundable damage deposit, or you can request that a guest purchases property damage protection to cover potential damage. You then have 14 days after checkout to assess if damage was caused and make a claim with Vrbo.
Booking.com – Booking.com does not collect damage deposit payments from guests on your behalf. Instead, you need to arrange the security deposit payment directly with your guests according to your house rules.
4. Via a specialized security deposit provider
SUPERHOG ensures a smooth booking experience that keeps your properties protected by combining guest screening, property damage protection, and deposit collection into one easy-to-integrate solution, allowing you to control the required processes to protect your properties pre-stay, from one centralized account rather than bouncing around between different providers.
Our deposit collection is built directly into our quick and comprehensive verification process that saves you time and transaction fees, is protected from fraudulent chargebacks through 3D Secure authentication, and can be easily managed through your SUPERHOG dashboard.
How our deposit works
Step 1 – Collection
After completing our guest screening process, guests are asked to pay the deposit amount set by you, with the payment authenticated using 3D Secure to protect against fraud.
Step 2 – Handling
We keep the deposit securely in a trust account, taking a small handling fee to cover our administrative costs.
Step 3 – Refunding
If the guest does not cause any damage, we refund the deposit amount directly back to the guest. If damage is caused, then we will refund the required amount of the deposit to cover the damage back to you, and the rest back to the guest.
If you would like to simplify your deposit collection process and benefit from our Know Your Guest™ checks and industry-leading $5,000,000 Host Guarantee for guest property damage, please get in touch with us below!
When should you return a vacation rental security deposit?
When returning a guest's security deposit, you need to be very clear about the time frame and you need to stick to that time frame. You should always aim to return the deposit either partially or in full as quickly as possible, so we would advise that you inspect your properties for damage as soon as your guests leave.
If you don't manage the turnover before a new guest arrives or are not within a commutable distance of the property, train your cleaning staff to know what kind of damages to report to you, or if you have a good rapport with someone local ask them to inspect the property.
Once you're sure there's no damage, let your guests know that you're returning their security deposit. This also acts as a great opportunity to follow up with the guest and ask for any feedback on their stay and seal a repeat booking or a future direct booking!
The pros and cons of a vacation rental security deposit
Many property managers charge a deposit to help protect their homeowners and the properties they manage. However, there are plenty of pros and cons that come with collecting a security deposit:
The pros of taking a security deposit
It's one way to ensure that as the property manager, you aren't financially responsible for any damage caused by any guests. If you don't collect one at all, it will be very hard for you to get a guest to cough up the sum needed, and you'll have to dig deep into your own pockets.
If a guest does cause damage and the amount is covered by the security deposit you've collected from the guest, you have instant access to the funds and are therefore able to resolve the issue quickly.

Relying only on insurance or a platform's (OTA) damage reimbursement scheme (if they have one…) can be time-consuming, with payouts taking weeks/months (or longer!) and will negatively affect your business by preventing you from taking bookings until the issue is resolved.

When there is the risk that a guest could lose their deposit, it gives them a greater sense of responsibility and respect for the property, making them think twice about their behavior.
Unfortunately, 1 in 20 guests admit they treat a rental with less respect than their own property, and 1 in 10 guests have caused damage of $200 or more, so having the funds in place to account for that one guest is crucial.
Like guest screening, vacation rental security deposits are a great deterrent to guests who might have a hidden agenda for renting your property – e.g. to throw a massive party.
The cons of taking a vacation rental security deposit
Having to hand over extra money and the worry of surprise charges can deter some guests from reserving your properties.
It's often the guest's word against yours and this can lead to big disputes, bitter guests, and negative reviews.
Guests can always dispute the charge with their credit card company and request a chargeback. Fraudulent chargebacks are on the rise in the vacation rental industry and are something that property managers need to watch out for. For more information, take a look at our blog post on how to manage and prevent fraudulent guest chargebacks.
Deposits involve a lot of extra work for you and your team and take up valuable time that could be better spent elsewhere, such as on host acquisition or guest experience.
If you rely on an OTA/Platform (like Airbnb or Vrbo etc.) to collect a damage deposit and then reimburse you in the event of damage, this can be a long and painful process.
The alternative: collect a vacation rental damage waiver
Collecting a vacation rental damage waiver offers property managers another way of covering any accidental damage caused by guests during a stay quickly but also allows a new income stream.
Instead of collecting a $500 deposit and dealing with all the admin processes and fees that come with that process, you could collect a damage waiver that is non-refundable, only takes one transaction, and waives the guest's liability for any damage caused up to a set amount by you.
For example, instead of collecting a $500 deposit, you may choose to collect a $35 damage waiver. The benefits of collecting a damage waiver over a deposit are that you build up a purse from the guests that don't cause any damage that you can dip into when, unfortunately, a guest does cause damage, and you also remove the friction that comes with collecting a security deposit, improving the guest experience.
Because the damage waiver fee is substantially less than the deposit amount, guests are more comfortable purchasing it and it gives you that extra peace of mind that you have the funds if needed.
Interested in offering a damage waiver? SUPERHOG's deposit/damage waiver solution allows you to collect either a deposit or a damage waiver or provide guests with the option of paying one or the other.
Let's talk 👋
Book a discovery call with our expert team to see how SUPERHOG can help your business.
This article was first published at https://superhog.com/collecting-a-vacation-rental-security-deposit/