9 Magical Disney-themed Rentals You Can Find In The US (And Where To Rent Them For LESS!)
Release the inner kid in you by staying in one of these rentals!
9 Magical Disney-themed Rentals You Can Find In The US (And Where To Rent Them For LESS!)
Disney has always been a part of our childhood. It played a big role in building what we are in the present. Their movies and series that made us cry, laugh, and even angry are living in our minds rent-free. Now that you're an adult, you got the chance to relive that nostalgic experience.
Keep reading up to the last part for the bonus property!
Click any of the pictures below to view the property directly.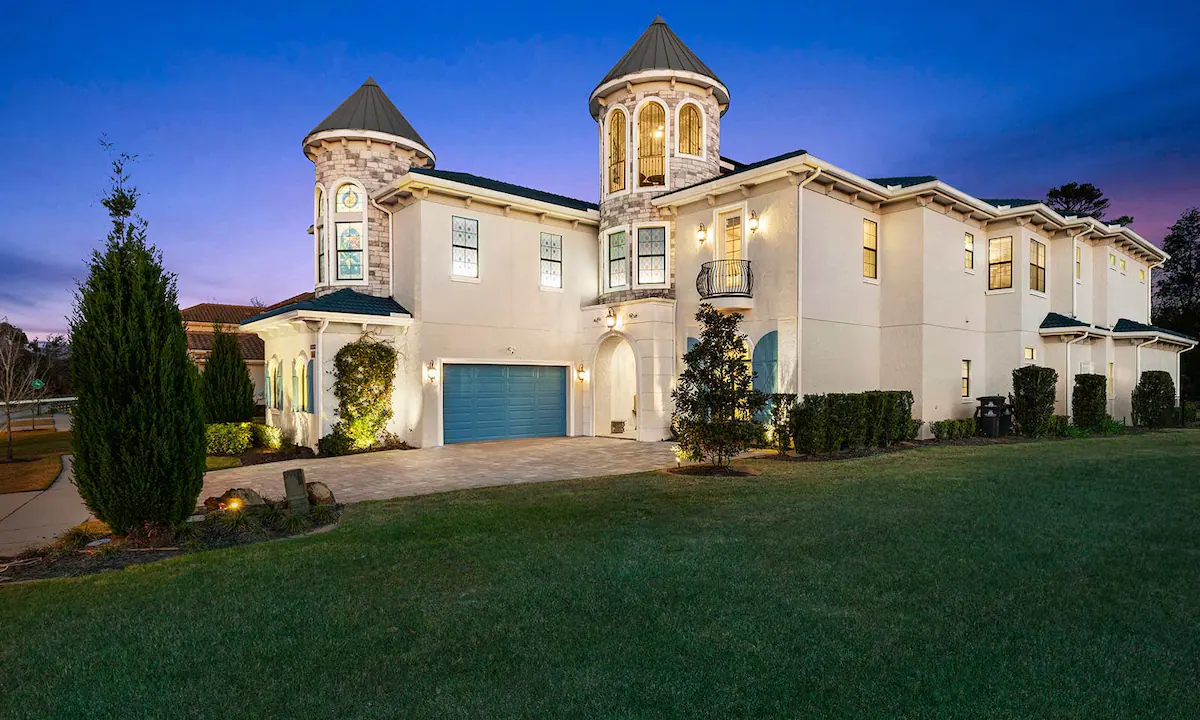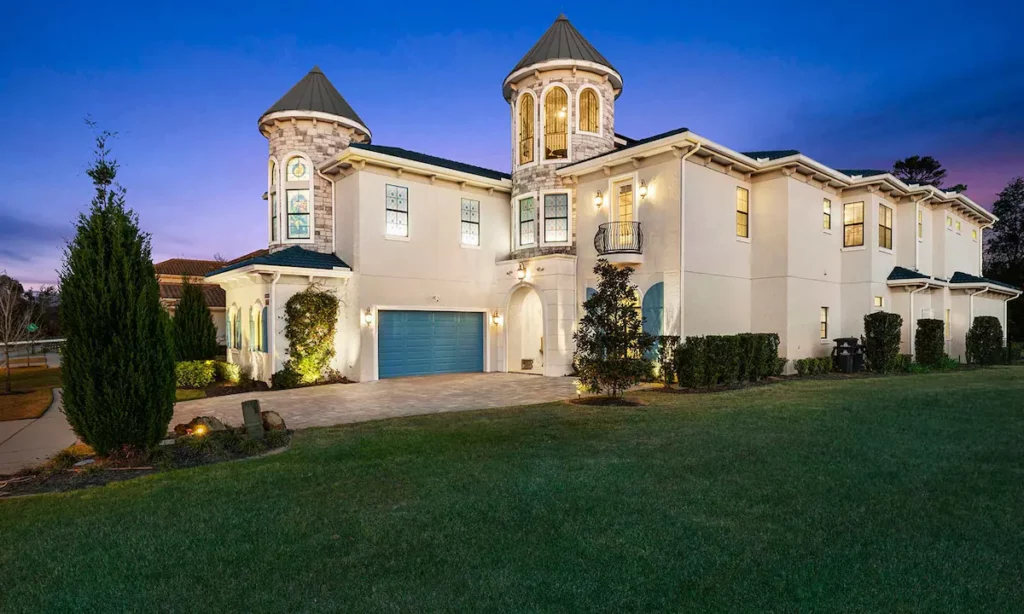 1. Small World Castle
Location: Kissimmee, Florida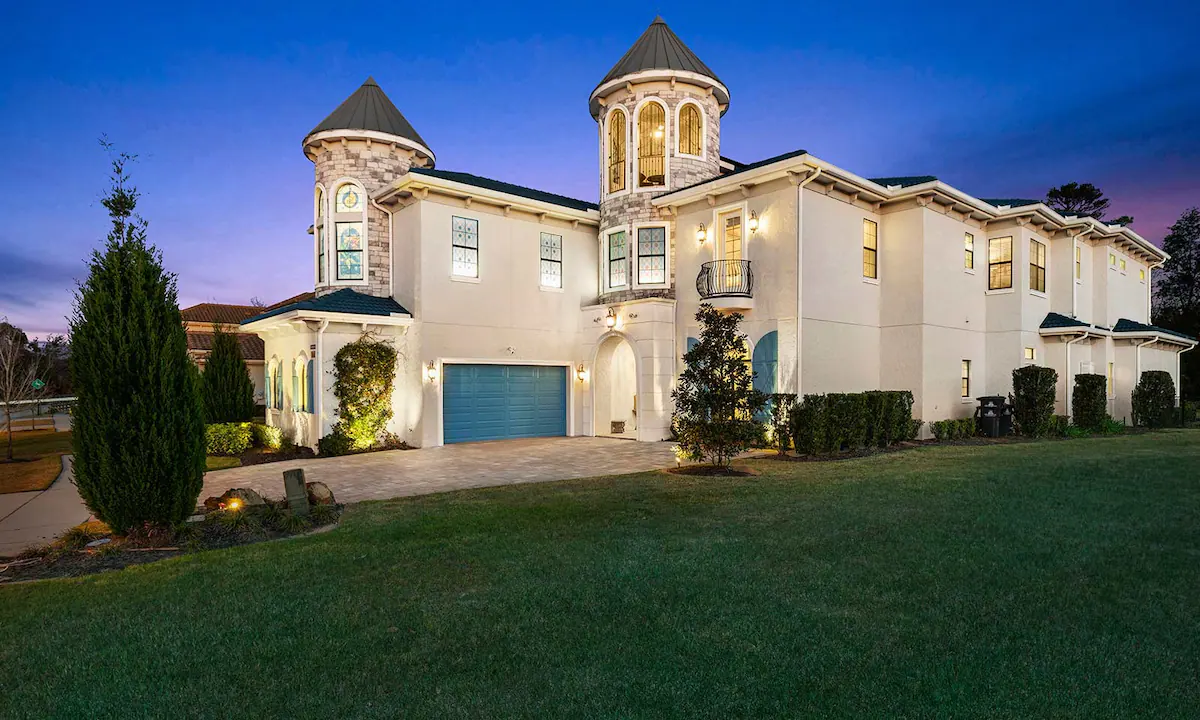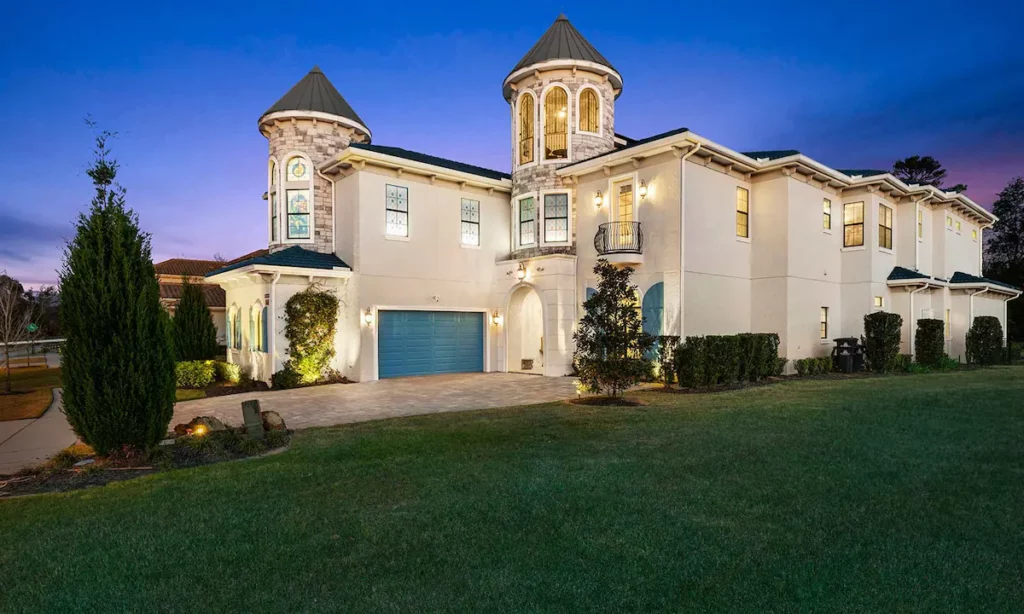 Bring your Disney dreams back to life and live like a Disney princess (or Prince Charming) in this marvelous castle in Reunion, Florida! This rental property is perfect for parties with friends and families with its spacious Grand Room, equipped kitchen, exciting themed-playrooms for the kids, and a luxurious large pool for some splish splashing fun!
From the owners:
Pass through the ornate front doors of the castle into a glistening entrance crowned with a large crystal chandelier. Visible from the foyer is one of the most spacious grand rooms in the entire area, designed and decorated by professionals to maximize luxury and the benefits of open design. The Grand room provides a sense of grandeur as well as warmth for large parties as well as smaller groups. Gather around the decorative fantasy fireplace and watch your favorite movies sitting on the room's 3 large sofas, while watching a giant UHD flat screen television imbedded in the 12-foot decorative stone wall. A conveniently located wet bar, with an endless supply of ice, provides a great spot for drinks and snacks.
Small World Castle is unrivaled for entertainment. It was built for family quality time with fun and wonder around every corner. Every area of the home was designed to allow for relaxation, family activities and pure imagination.
The enchanted area of the castle is an attraction unto itself. A miniature main street leads to two kids' suites and a Karaoke tower. Hidden entrances lead to various play areas. Here is a glimpse of what you can expect to find:
An enchanted forest themed two-level playroom with a children's second story slide, conveniently located off of the loft area for parental supervision of little ones;
A galactic themed playroom equipped with 2x bean bag chairs, an oversized bean bag chair, a multi-arcade video game, and 2x space simulator games;
Themed hidden playrooms with flat screen TV, play kitchen or doll house that provide the backdrop for hours of fun and imaginative play.
And just so the adults don't feel left out, there is a private observation tower on the third floor. A tall table and four chairs provide a private aerie for drinks or private conversations with a beautiful view of this very special area of the Reunion Resort.
Getting The Best Deal
Available on: Airbnb, VRBO, & Alternative Site
Savings: $1,172.69
Let me introduce you to Hichee. It's a website that allows you to compare prices on Airbnb, VRBO, Booking (.com), and other accommodation companies. Once you have a link to certain property in either of the sites mentioned earlier, you can paste it on the search bar of Hichee. Then put in your check-in and check-out dates as well as how many guests are with you. Wait for a few seconds and voila! Now, you can easily see how much you'll save on your vacation!
For this first property, I can see it's available on both Airbnb & VRBO.
I would've settled for the price of VRBO. But I want to check if I have a much cheaper option. Luckily, Hichee has a tool known as Magic Search. Using this, I can see if there are other sites where I can rent this property for less.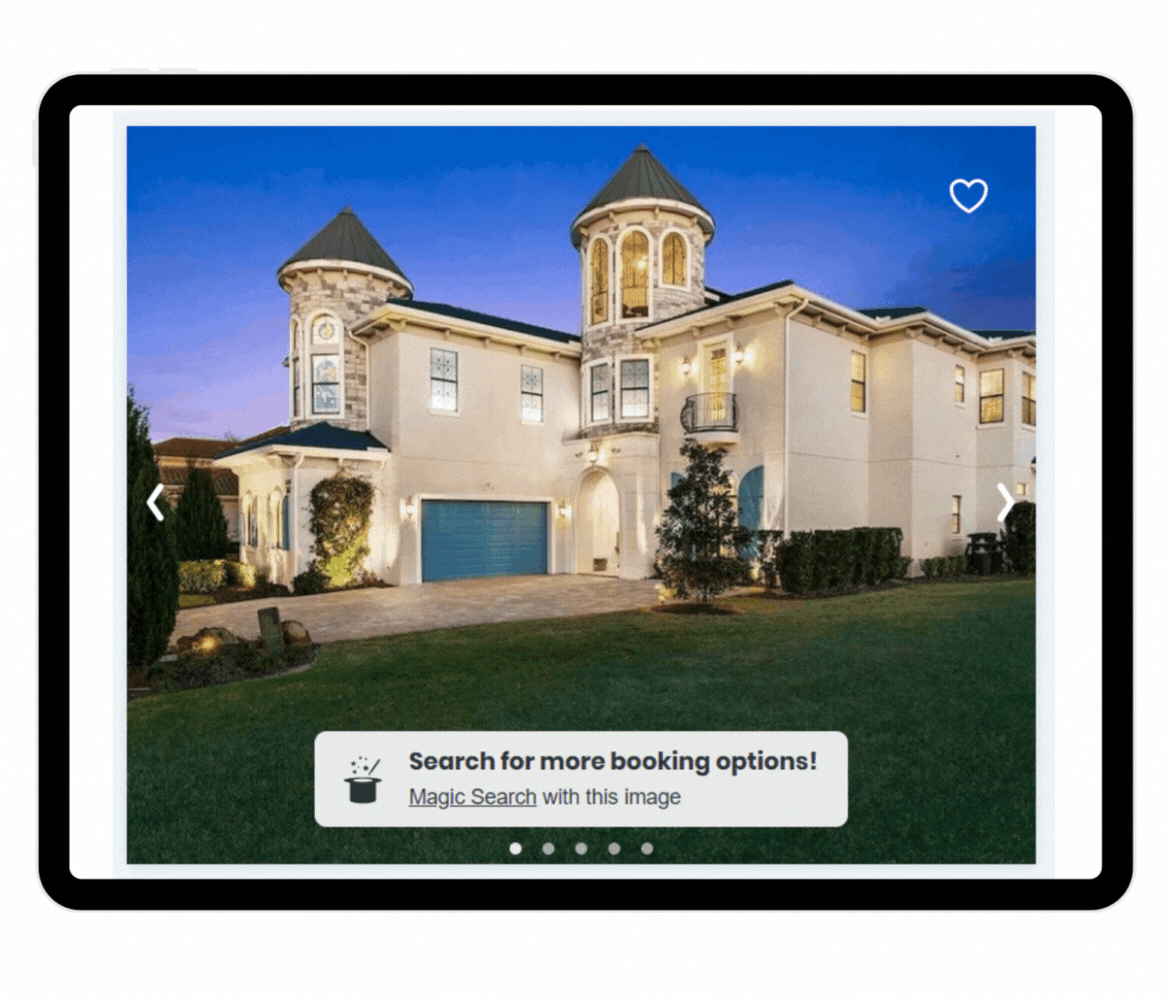 Once I clicked the Magic Search button. I scrolled down a bit and found another site where I can rent this.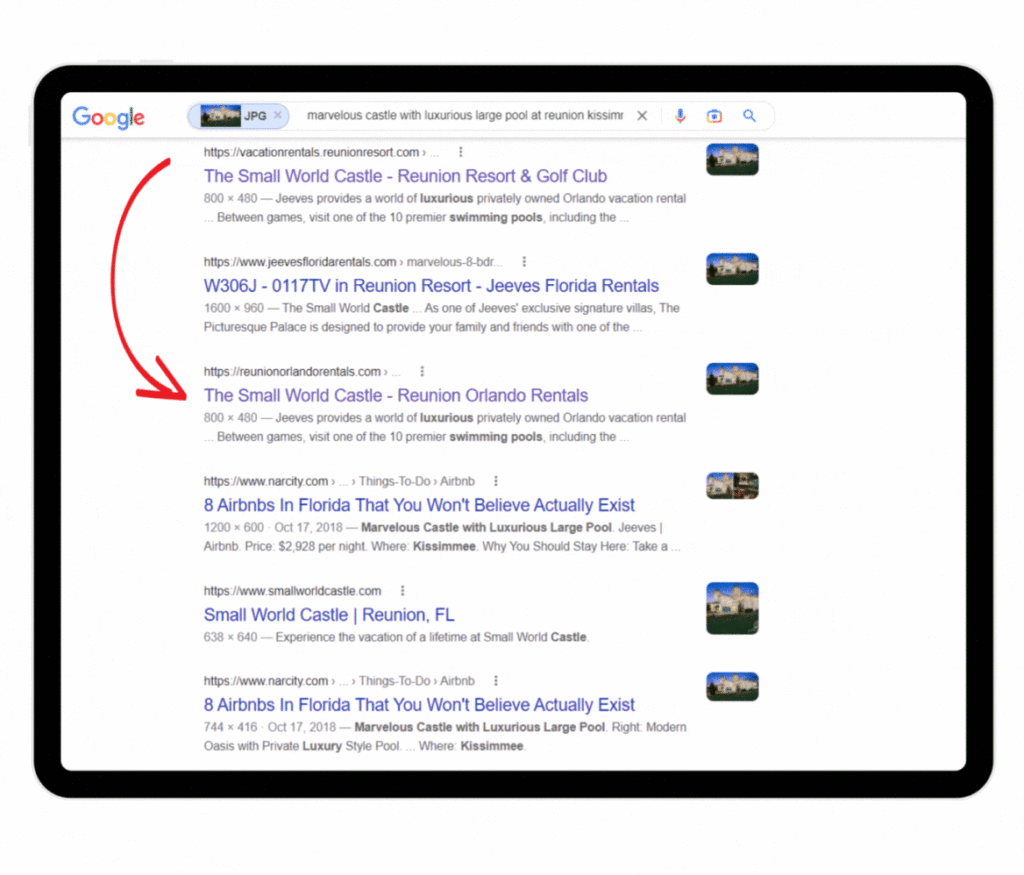 Inputting the same dates and the same number of guests, I can save a lot more!
Share This Post With Friends
---
2. "Happily Ever After" Luxury Vacation Playhouse
Location: Kissimmee, Florida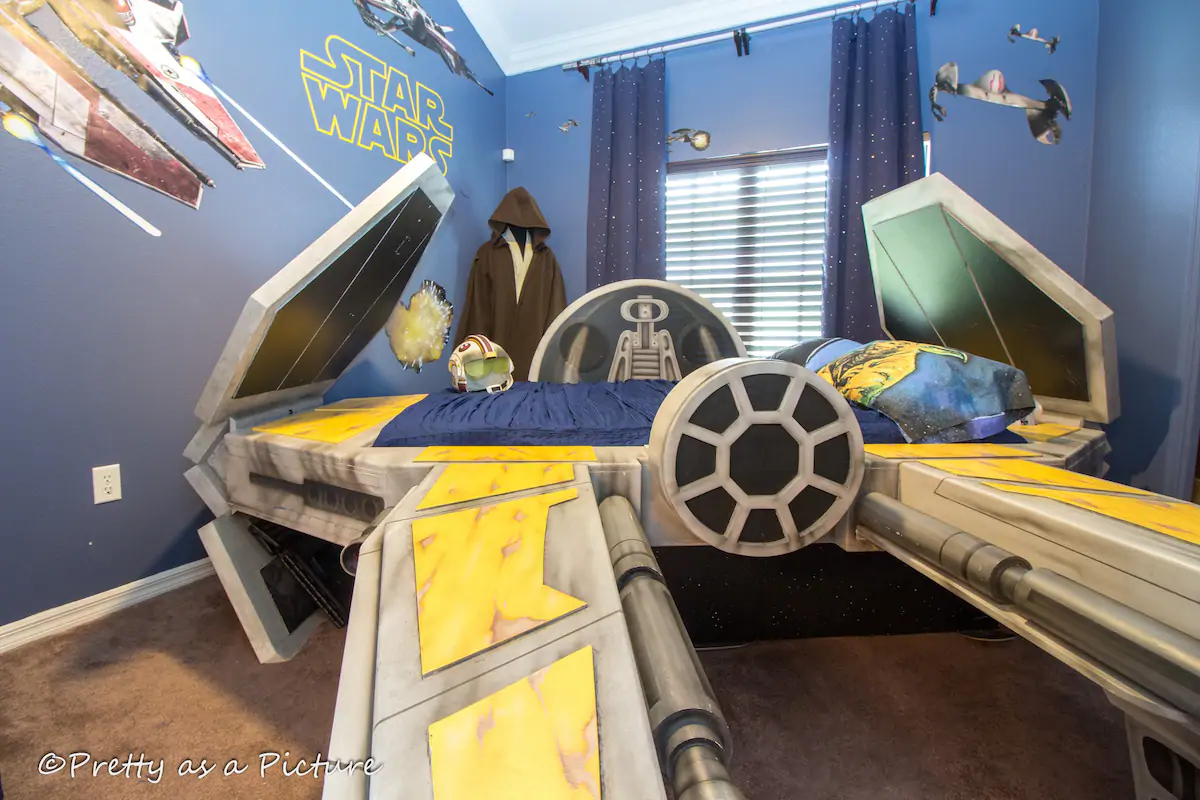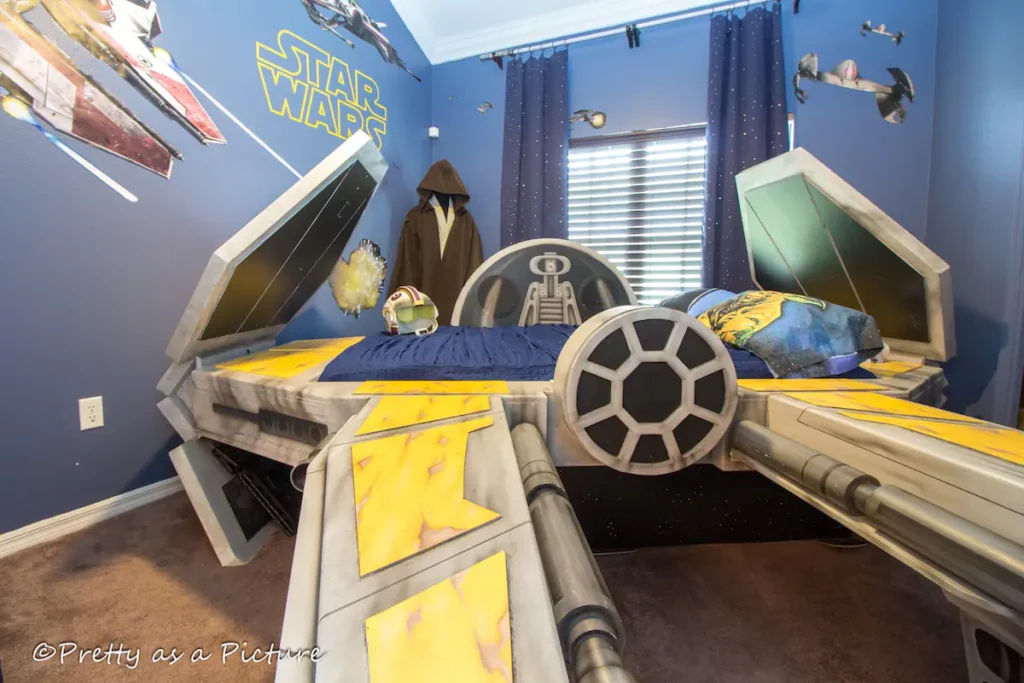 If a whole day of Disney Parks experience just won't suffice, extend the fun and stay at this luxurious Disney-themed house in Kissimmee, FL! Aside from the wonderfully decorated and spacious rooms, this rental property also offers Disney-themed amenities, a home theater system for Disney movie marathons, and a comfortably-heated aqua-blue pool and family-sized spa. With this beautiful home, you'll surely have your Happily Ever After!
From the owner:
Guests brag, "'Happily Ever After' Luxury Playhouses have the best homes for kids in Orlando" and that our beautifully themed homes offer more fun for kids AND adults than Disney resorts!!! (Yes, your many hours of hunting down the perfect vacation property are finally over… Come find your "Happily Ever After" here in the Ultimate Disney Playhouse!!!) And our proximity to Disney CAN'T BE BEAT… Your arrival at the Disney parks is quicker from here, even than by shuttling from a Disney resort!
Getting The Best Deal
Available on: Airbnb, VRBO, & Alternative Site
Savings: $811.19
Just like with the first property, I want to check if I can rent this for less.
I saw another rental site and I can rent this for only $4134.81!
Share This Post With Friends
---
3. Storey Lake Luxury Villa
Location: Kissimmee, Florida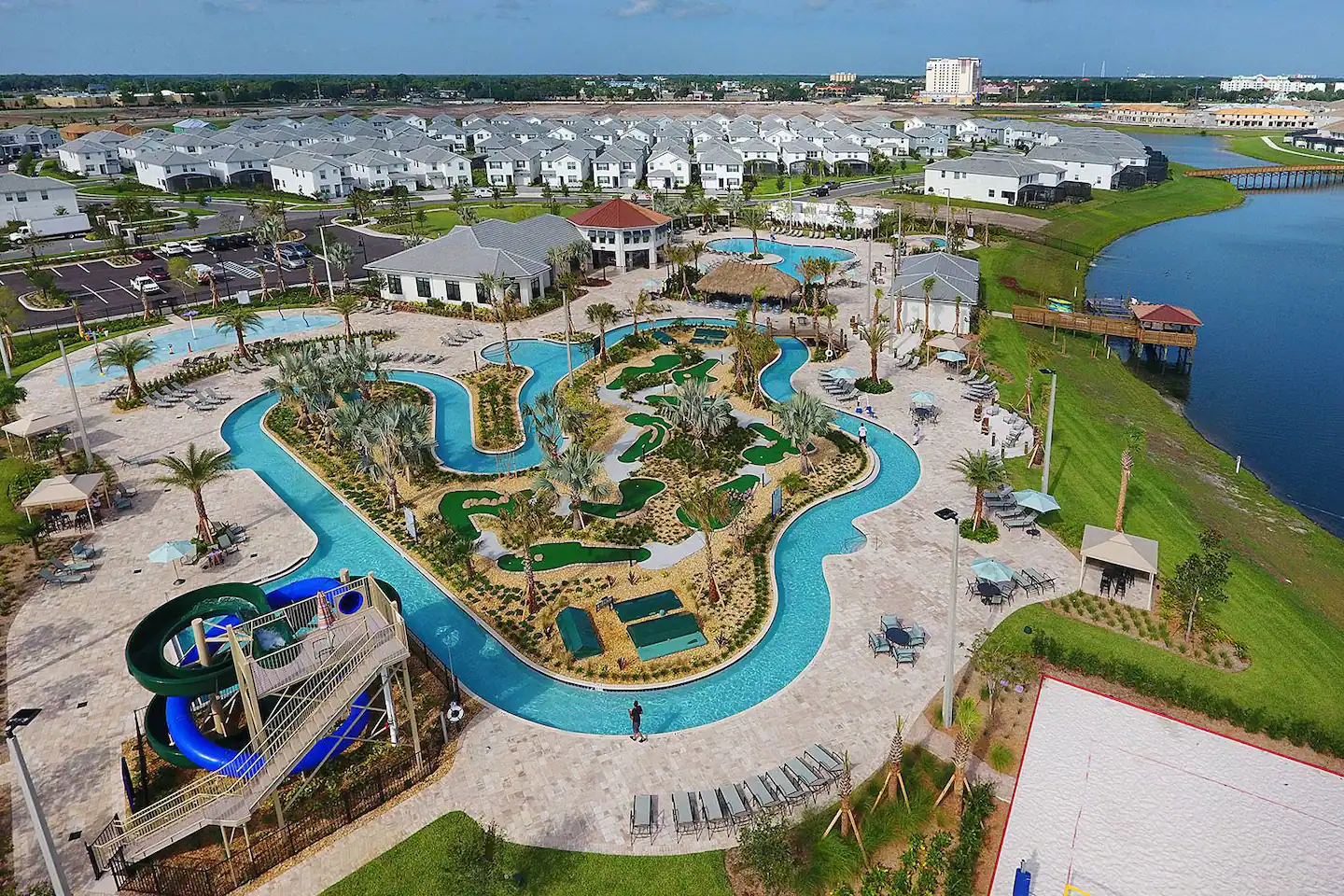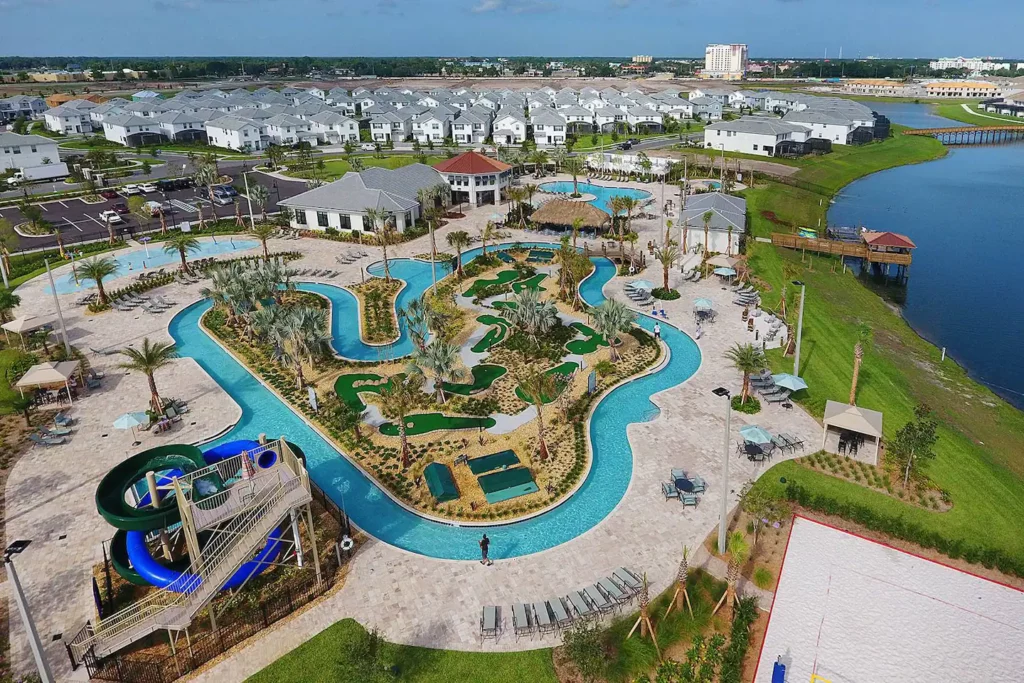 Surely to make your jaw drop with a huge wow, this rental property in Orlando is professionally decorated with high-end amenities and luxurious furnishings. No corners were cut to make sure that you have a stellar stay and loads of fun! It offers an electrifying game room, themed bedrooms, a private pool, and a fantastic home theater system for the entire family! It even has a fully equipped workspace for Mom and Dad and for kids who are remotely schooling.
From the owners:
This Luxury Villa in Storey Lake has the best location in all Central Florida's resort-style communities. It has 8 luxury bedrooms each equipped with Smart HD TVs. It not only has a large Space themed Game Room with a unique Space Bunk Beds that sleep 4, gaming tables including Pool Table, Air Hockey and Foosball, but also has a Luxury Home Theater with 120″ Screen and 10 Reclining Leather Seats on 3 Tiers!
The best part is the Star Wars Themed Bedroom with a unique Custom "Millennium Falcon" Bed and the "Frozen" Themed Bedroom with 2 queen princess beds.
Downstairs Great Room is equipped with 65 inch TV and Formal Dining Room Seating of 10 plus 4 Counter Stools.
The Private Pool/Spa* area has a Patio Table Seating for 8, Outdoor Sectional Sofa, and 4 Pool Loungers with the View of Storey Lake.
This property is equipped with the ultimate workspace with a 10 ft conference table and 8 ergonomic chairs, in addition, it has the highest possible Internet package (400Mbps) upgraded as of 2021, perfect for those who are coming for convention, working remotely and distance learning.
Getting The Best Deal
Available on: Airbnb, VRBO, & Alternative Site
Savings: $4,380
Share This Post With Friends
---
4. Luxury Villa in Reunion
Location: Kissimmee, Florida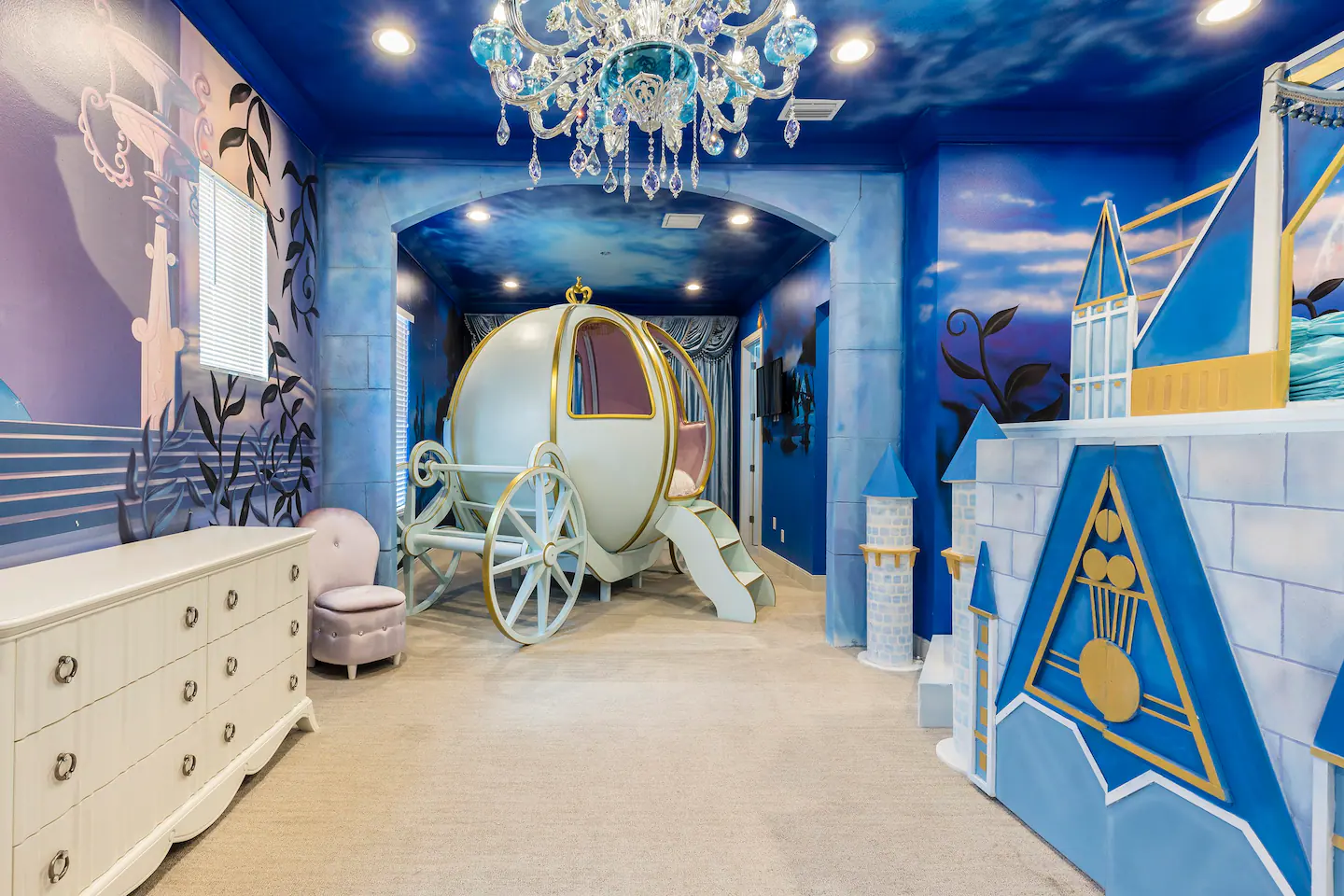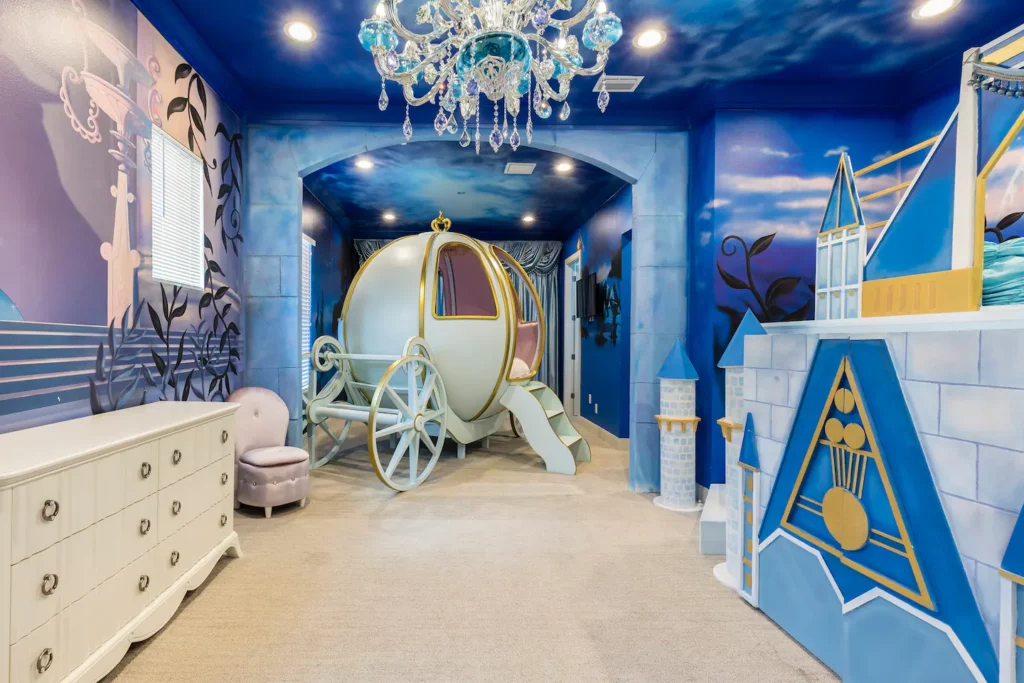 This rental property may look unassuming outside, but the real magic starts when you enter through the door. You'll be welcomed by spacious themed bedrooms, luxurious amenities, and world-class entertainment options. It also features up-scale furniture, large private pool, and a cinema-like home theater! You'll also have full access to the top-of-the-line amenities available at Reunion Resort.
From the owner:
This Luxury Villa in Reunion has 8 bedrooms with 6 Luxury King Bedrooms w/Ensuite Bathrooms, enlarged Cinderella themed bedroom with Pumpkin Carriage Bed and Cinderella Castle Bunk Bed w/Twin over Full Bunk, and Star Wars themed bedroom with one twin over twin Space Ship bunk bed and one unique custom Millennium Falcon bed.
This Villa is equipped with entertainment for all ages. The luxury Home Theater has 13 Zero Gravity Heat Massage Reclining Chairs on 3 Tiers with Surround Sound and 120″ Screen. The 2nd floor Game Room has Billiards and Indoor/Outdoor Foosball, and the Star Wars themed game room has Glow in the Dark Air Hockey table, Bowling Table and Ping Pong table. For hours of fun in the sun, the home features a large private pool with a waterfall and grotto, spillover spa, grand patio area and lanai with a summer kitchen, fireplace and outdoor TV. Inside, your entire family or group will be delighted by amenities like an HD cinema-style home theater, game room with arcade machines & a wet bar, living area with 70" LCD TV, loft with an iPad, gourmet kitchen and two pool view patio balconies. It also has complimentary Wi-Fi Internet access, two laundry areas and a two-car garage. Reunion® Resort vacation homes are the ideal escape for family vacations and get togethers that's still close to the fun. Choose from high-end custom vacation homes just 6 miles from Walt Disney World® Resort – the perfect setting for family trips, golf outings, and romantic retreats. This beautiful 8BR/10BA Villa in Reunion has over 6,000 square feet and features upscale furnishings and décor, courtyards, game and entertainment rooms, home theaters, state-of-the-art electronics, breathtaking views of the resort's championship golf courses and more. Enjoy Reunion's world-class amenities featuring a fitness center, game room, spa, splash pad, on-site restaurants and neighborhood pools.
Getting The Best Deal
Available on: Airbnb & VRBO
Savings: $1,359
Share This Post With Friends
---
5. Extraordinary Disney Themed Home
Location: Davenport, Florida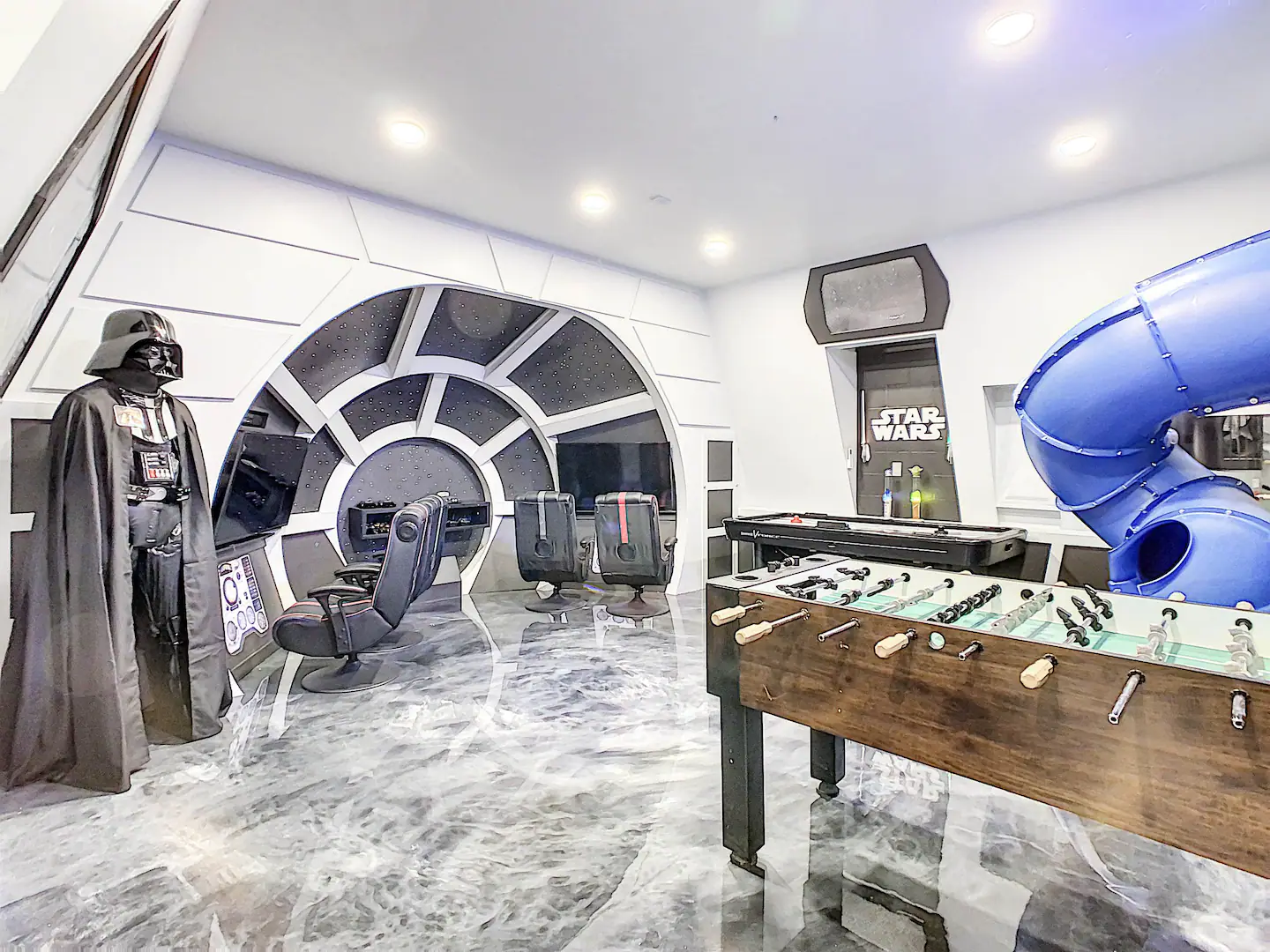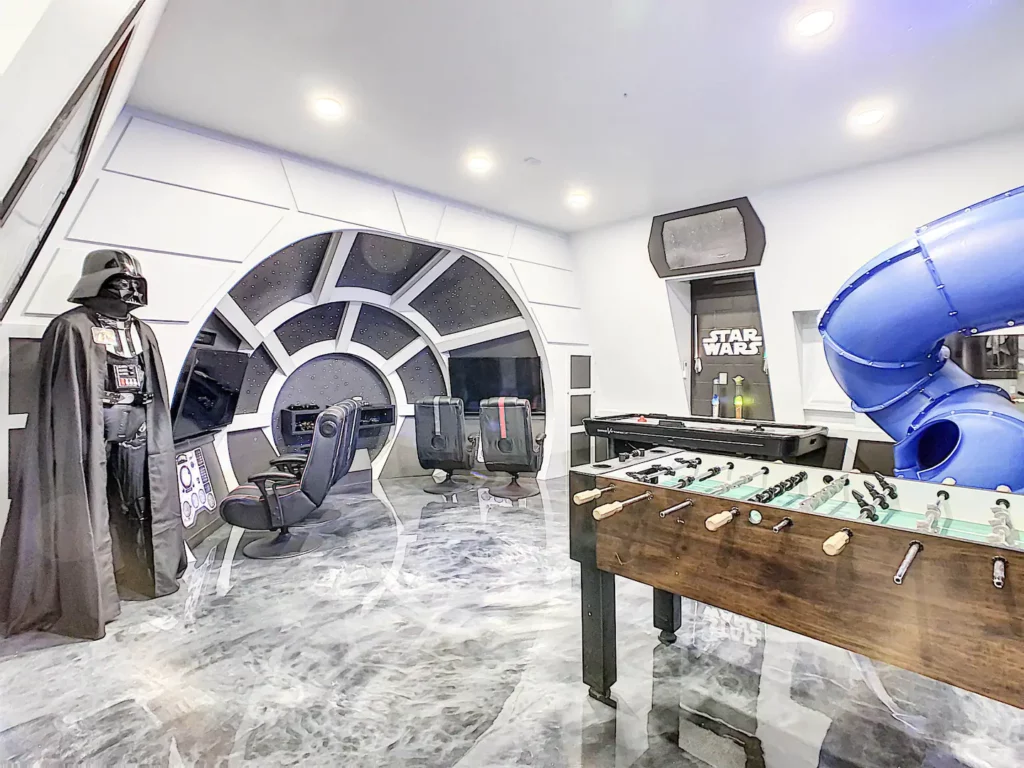 Maybe you have kids who are still into Disney. Maybe you have kids who are into Star Wars and The Avengers. Maybe you already have a terrible headache because they just can't decide whether to stay in a Disney or Avengers-themed room. Well, this rental property has it all. You're welcome! Aside from having the best of both worlds, this one-of-a-kind home also has a wonderful indoor playroom, an equipped kitchen, a home theater system, and a Star Wars game room! The kids can have their fun while you relax in a spacious superhero bedroom, because you're a Supermom/Superdad—and you deserve it!
From the owner:
Our home is truly ONE OF A KIND!! We went above and beyond to provide a world class vacation experience that caters to everyones' wants and needs. Our home is set up so that everyone can enjoy a fun-filled vacation right in our home without ever having to leave. Our outdoor oasis is the BEST around. We spared no expense making this relaxing getaway with plenty of comfortable seating for both adults and kids. Inside and out we have so much to do! Large outdoor connect four game, pool toys, indoor playground, game room, movie theater room, with 320+ movies themed rooms, and game room.
We pride ourselves on an extremely clean home that you will want to return to.
Getting The Best Deal
Available on: Airbnb & VRBO
Savings: $842
Share This Post With Friends
---
6. Lake View at Storey Lake
Location: Kissimmee, Florida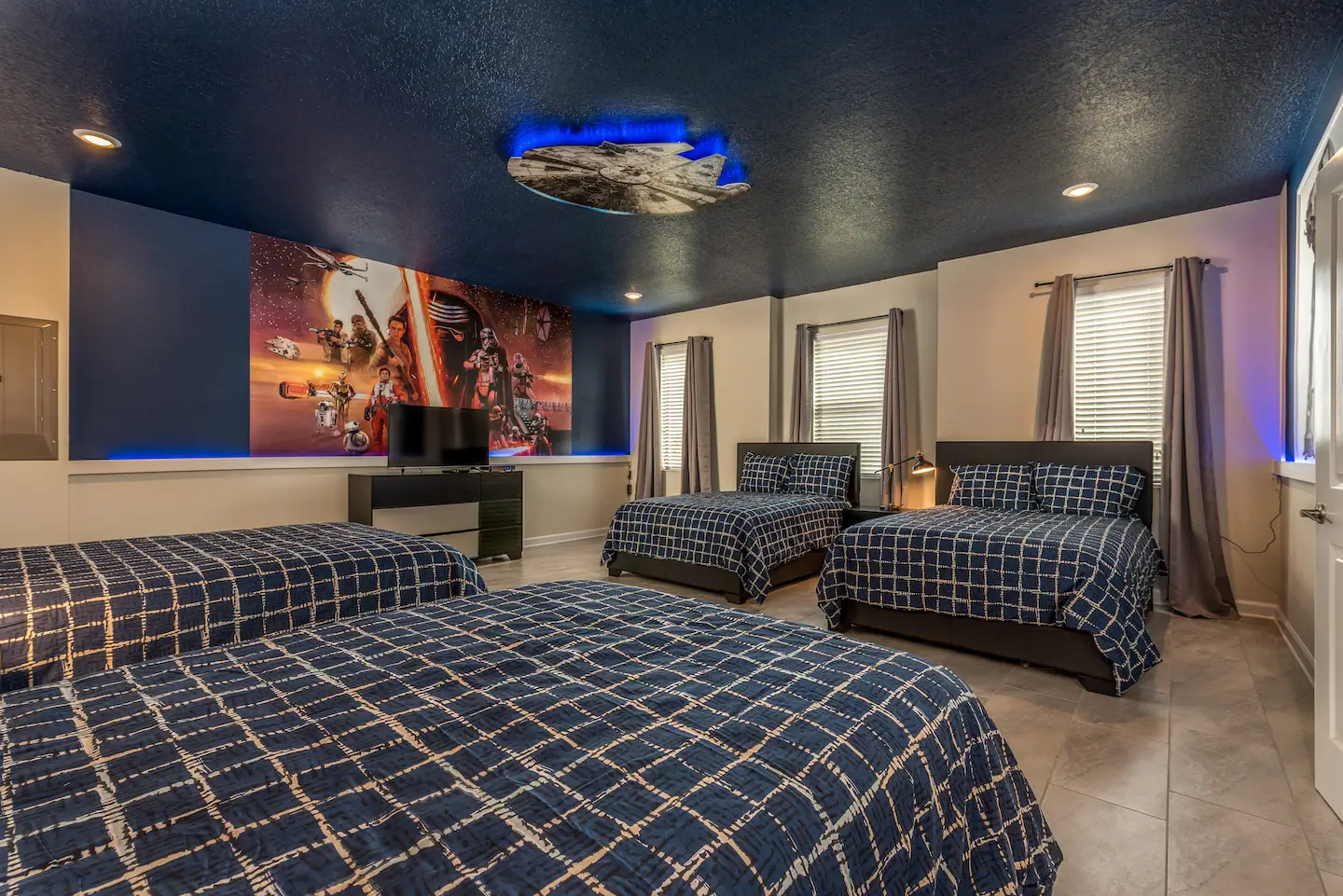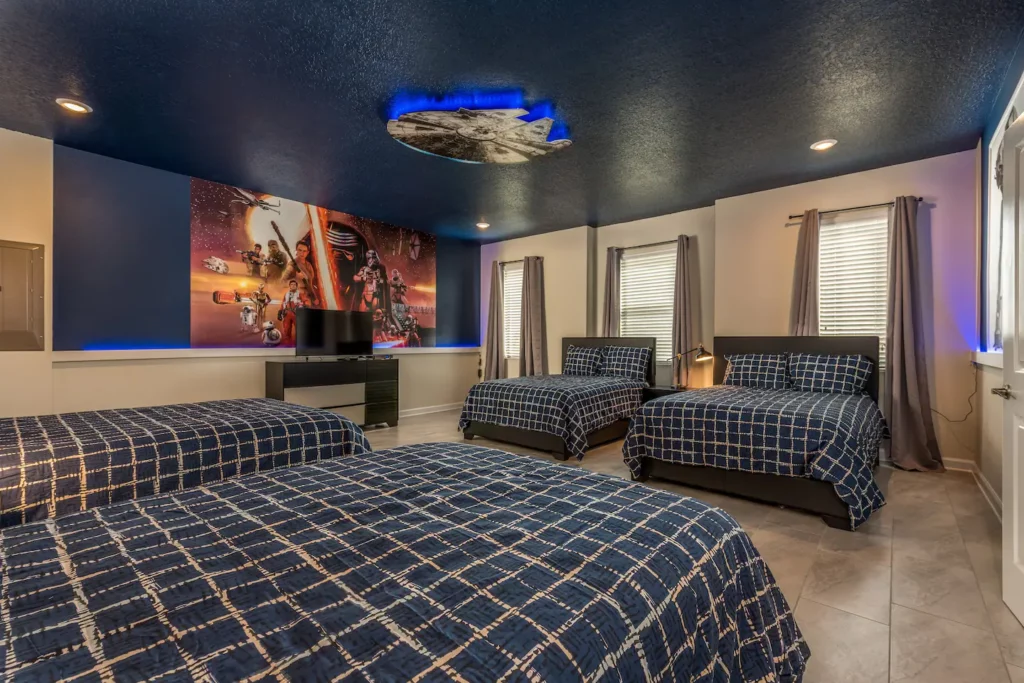 Sitting next to the iconic Walt Disney World Resort and at the heart of Orlando's world-class theme parks and attractions, this rental property gives you not just a place to stay after a whole day of fun at the parks—it also features a cool game room, an upscale home theater system, spacious themed rooms, and a huge pool for some sun and water fun!
From the owner:
Located next to the Walt Disney World Resort and central to Orlando's world-class attractions. From incredible resort-style comforts to convenient access to nearby shopping, dining and entertainment.
Getting The Best Deal
Available on: Airbnb & VRBO
Savings: $174
Share This Post With Friends
---
7. Be Our Guest Cottage
Location: Anaheim, California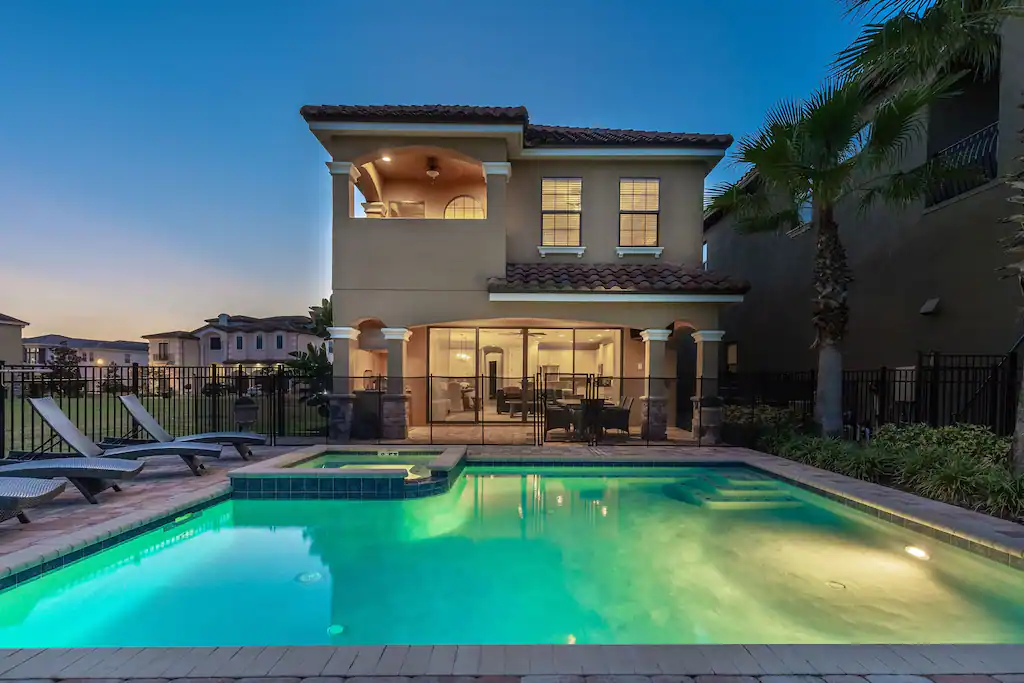 There may be no Lumiere welcoming you and singing "Be our guest. Be our guest. Put our service to the test," but you'd still be enchanted with the Be Our Guest cottage that features 5 spacious rooms with themed kids' room, not one, but two game rooms, a custom theater and game room, a fully-equipped kitchen with granite countertops and a private pool with spillover spa—resort-style amenities but in the privacy of your very own villa.
From the owner:
As you enter this villa, you will be greeted by the natural light and large open concept layout. The living area is perfect for the entire family to relax and unwind while enjoying the 65-inch SMART TV with comfy and ample sofa seating. The villa has a fully equipped kitchen with granite countertops, stainless steel appliances, and everything you need to prepare delicious meals or quick snacks. The kitchen also features a breakfast bar with seating for 4. Adjacent to the living area, the dining area features a beautiful dining table with seating for up to 10 guests. There is a half bathroom and laundry room located on the first floor.
Head through the large sliding doors to soak up all the Florida sun in the private pool and spillover spa. The pool area features 4 sun loungers, sofa, chairs perfect to relax and a fenced-in pool with a self-closing door. You can also dine al' fresco with a meal straight off the built-in BBQ grill and outdoor dining table with seating for 6. If looking for more relaxation, then head towards the custom theater/game room located on the first floor. The custom theater/game room features theater seats for 7, perfect to host a movie night. It also has a Star Wars Trilogy Arcade game to keep everyone entertained. There is more entertainment on the second floor for all to enjoy. As you head upstairs enter the diner themed game room filled with neon lights. You can play a friendly competition of pool in the chrome pool table or just sit back and relax with a 60-inch TV, two 43-inch TV, bar and bar seating. There is also a multi-arcade platinum version with over 1,000 games to keep you entertained all day long.
Be Our Guest Cottage is the perfect home away from home for you and your family to experience a magical and ultimate family vacation
Getting The Best Deal
Available on: Airbnb, VRBO, & Alternative Site
Savings:
Share This Post With Friends
---
8. Disney Themed Vacation Home
Location: Anaheim, Florida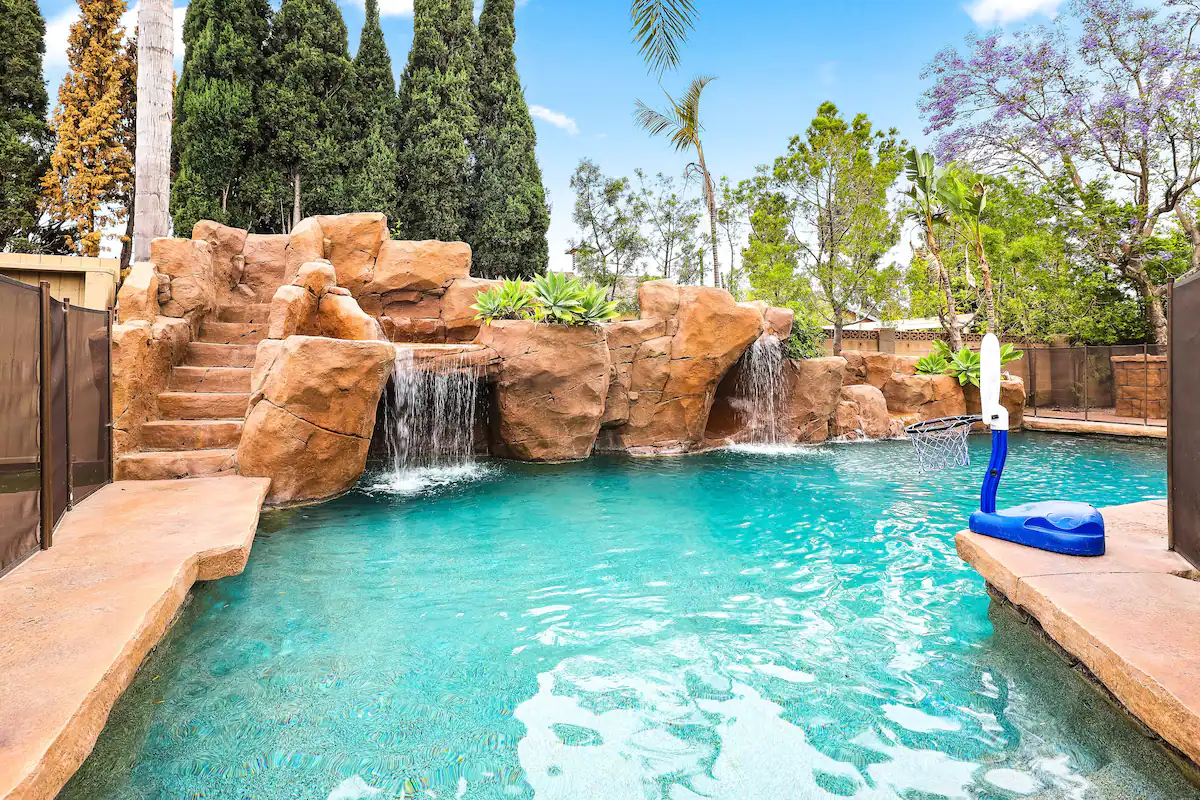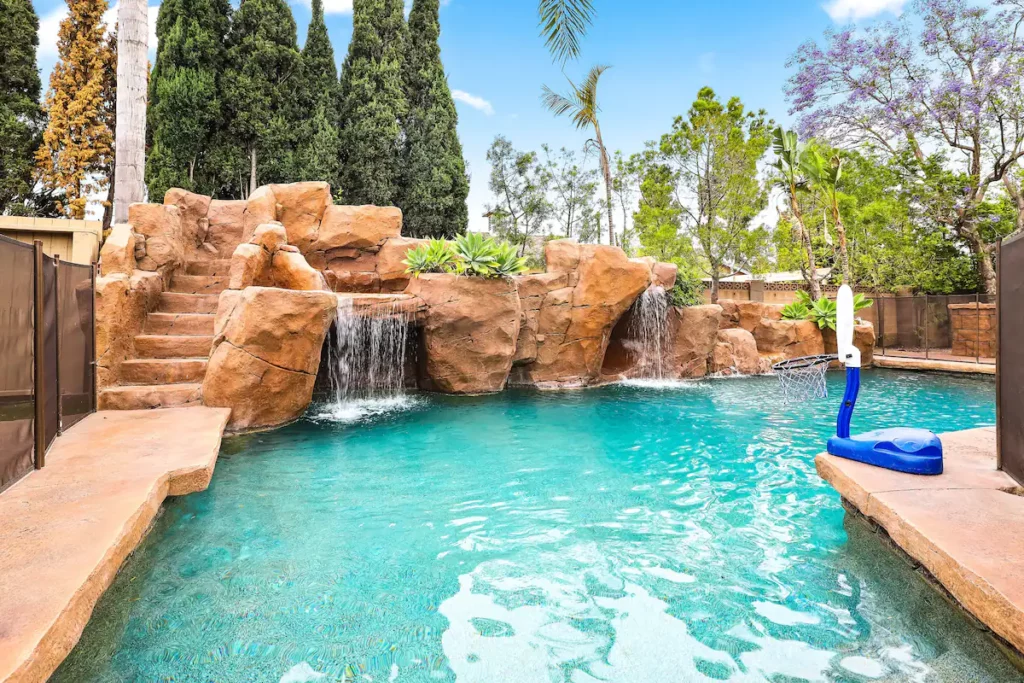 Take the entire family out on the ultimate Disney vacation that they will never forget and be the SuperDad/SuperMom that you are with this rental property in Anaheim, California. The fun doesn't stop after you've left the Disney parks, because the magic continues in this cottage with its wonderfully-decorated themed rooms, an engaging playroom for the kids, and an exciting heated rock pool and slides! It also features a mini golf course, and a charming patio to relax in after the long fun day.
From the owner:
This spacious home provides ample room for everyone to spend time together or to enjoy in smaller groups. There is a fully equipped kitchen with a large island. We have everything you need to make a five-course meal, or you may choose to cook in the great outdoors with our natural gas grill and bar. Gather around and have a hot cup of coffee from the Keurig (K-cups provided) at the kitchen island, the large dining table, patio dining table, or the outside bar around the grill and outdoor minifridge.
Enjoy your own personal oasis/backyard. You can spend hours in the rock pool with its waterfalls and slide (pool toys and floaties provided).
Your up-and-coming Broadway Stars can show off their talents on the stage, with stage lights in the playroom. There are a variety of Disney Character costumes for your little ones to get into their roles. The playroom also has a TV, Nintendo Switch (with four controllers), toys, and board games. There is even a foosball table in the living room.
Watch your favorite Disney Movie on us during your stay. All the TVs include subscriptions to Disney +, Hulu, and ESPN +. You also have the option to log in to your own subscription streaming services. All Televisions run on Roku which offers local channels and a lot of its own free content.
This home has everything you will need and then some. For our younger and youngest guests, we provide a baby bath, dining booster seat, crib with sheets, and strollers. You only need to bring yourselves, clothes, toiletries, and personal items. When it is time to say goodbye, take the wonderful memories to last a lifetime!
Getting The Best Deal
Available on: Airbnb & VRBO
Savings: $622
Share This Post With Friends
---
9. Encore Resort at Reunion
Location: Kissimmee, Florida
Ice Princess or Galactic Hero? Why choose when you can have both and more? This rental property 10 minutes away from Disney and Encore resort offers the best of both worlds for those who want to build a snowman or be in a galaxy far, far away. It features charmingly-decorated Frozen and Star Wars-themed rooms with slides, an interactive game room, and an upscale pool to the whole family to relax in.
From the owner:
Less than 10 minutes from Disney and access to Encore Resort amenities! This home sleeps up to 18 people, has 8 bedrooms across both floors including 2 incredibly themed bedrooms for the ice princess or galactic hero in the family, complete with slides! Outdoor space is perfect with a private swimming pool and spillover spa for the entire family to enjoy as well as a bbq and kid's water slide! Garage E-Sports game room, with 3x PS4s/Xbox One, foosball, air hockey table, and e-dartboard!
Guest please note in addition to the reservation costs there will be an additional and separate request for resort fees. Pool heat is optional and can be had at an additional cost as well.
Getting The Best Deal
Available on: Airbnb & VRBO
Savings: $1,480
Share This Post With Friends
---
BONUS PROPERTY
Wizards Way
Location: Champions Gate, Florida
If it's way past your 11th birthday and you still didn't receive a letter from Hogwarts, fret not, my friend! This rental property in Champion's Gate may not be princess-y, but it sure is wizardy! You'll find yourself Wingardium Leviosa-ing through its wonderfully-themed rooms, enchanting decors, and a relaxing heated pool where you can unwind after a long fun day at the parks. And when you stay here, you don't need Hermione's Alohomora spell, because you have access to the entire villa!
From the owner:
Welcome to Wizard's Way, a magical 8-bedroom, 5-bath vacation home in Champion's Gate. Step inside and find a home designed to take you to a wonderland of magic, fantasy, and folklore. This home is one of several themed properties owned and managed by Loma Homes.
Loma Homes creates spaces that are one-part immersive experience, and one-part luxury vacation rental.
At our newest destination, Wizard's Way, each of the eight bedrooms let you wake up in an enchanted setting. Special effects, custom-carved beds, and ambient sounds + custom mood lighting let you be fully immersed in this wizarding universe.
While wizard enthusiasts will marvel at the authentic attention to detail, even grandma will have a lot to be excited about.
There's the private, heated pool, private theater room, and the many amenities on the Champion's Gate Resort grounds, including a water park with lazy river and water slide, gym, theater room, game room, special area for the kids, a bar, sand volleyball court and two golf courses.
Then there's the custom, gourmet-inspired kitchen and roomy astro-turfed garage with a pool table. And after an active day at the parks, nothing is better than sitting down to a feast in the Great Hall, with its open-concept living and dining spaces and custom furnishings and design elements. Follow it up with a sunset dip in your private, heated pool. Merpeople welcome!
Don't just stay, experience.
Getting The Best Deal
Available on: Airbnb & VRBO
Savings:
Share This Post With Friends
---
Similar Articles
If you liked this article, you may like these articles too.