Passport to Inspiration: A Deep Dive Into The Best Travel Blogs On The Web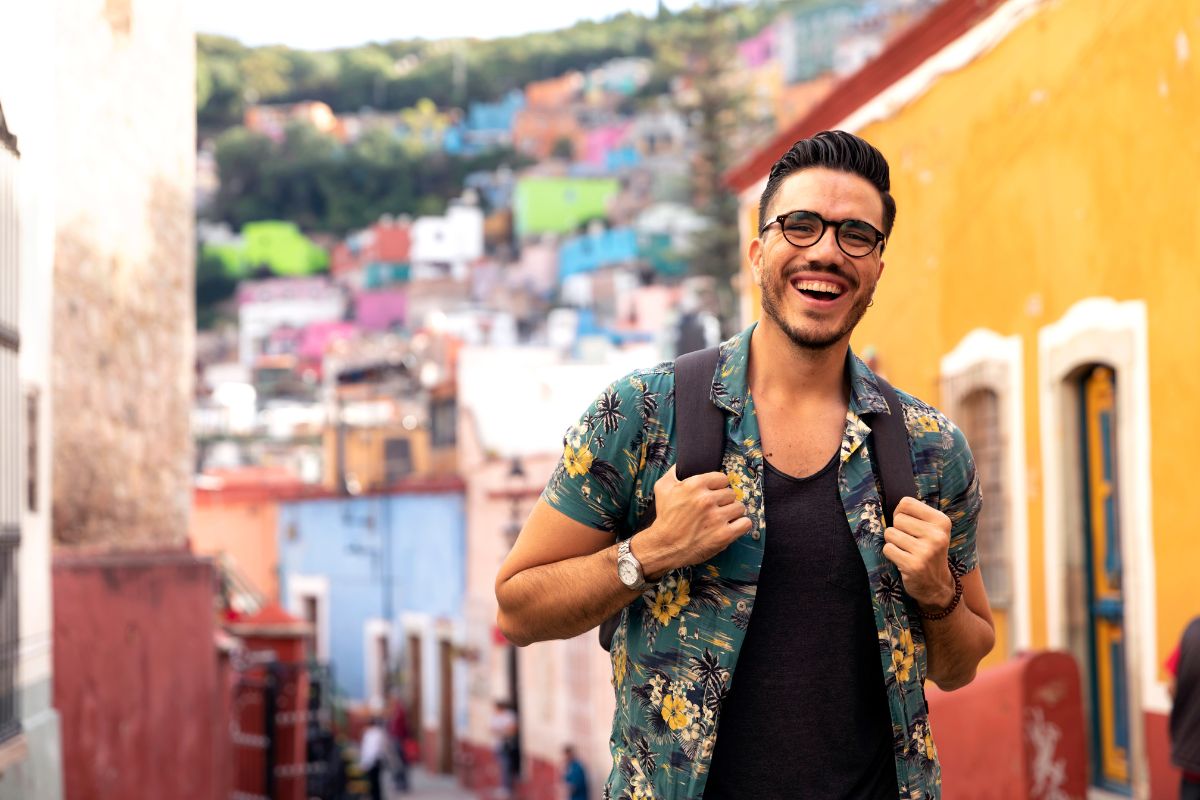 Travel. Just the word conjures up daydreams of lounging on powdery beaches, navigating medieval castles, or grabbing a bite from that hole-in-the-wall that locals swear by. If you can't give in to your itchy feet just yet, then travel blogs can satisfy that wanderlust craving—even for a while. But let's be real: with the internet pretty much bursting at its virtual seams with travel tales, pinning down the best blogs can be a bit… well, like finding Wi-Fi in a remote jungle. No worries, though! We got your back, fam!
We've scoured the web, climbed every virtual mountain, and crossed every digital desert to bring you a curated list of travel blogs that are nothing short of a treasure trove. Each narrates a unique story, fusing stunning photos with real-world experiences and transporting us to different places through words and pixels.
For the modern wanderlusters who seek both style and substance, our selection is on point. Whether planning your next chic escape or drafting a dreamy travel mood board, we have your needed inspo.
The Best Travel Blogs
1. Nomadic Matt
At "Nomadic Matt," it's all about glam globetrotting without the steep price tag! Your go-to guru, Matt Kepnes, defies the myth that travel is a luxury. He's been there and done that, and he's ready to spill the beans on how to wander the world without blowing your budget.
Matt's narratives? They blend savvy, spunk, and a sprinkle of humor, making every read a breezy adventure. From the bustling streets of Bangkok to the tranquil vibes of Santorini, he's got your travel cravings covered! There is no FOMO here, just real, relatable travel tales and hacks from a dude who knows his way around a map and a budget spreadsheet!
Where to find Matt
Matt has a YouTube channel where he shares some great information.
You'll also find him here
The Best Travel Blogs
2. The Travel Episodes
"The Travel Episodes" is where wanderlust meets narrative gold. Dive straight into tales that feel like your BFF's travel diaries – full of life, laughs, and those "you had to be there" moments. Behind the scenes, our digital nomad shares experiences from the bustling streets of Tokyo to the whisper-quiet corners of the Alps. It's a splash of street-smart sass and curated elegance in the vast sea of travel blogs.
Slide into a world where destinations come alive through tales rather than just checklists. If you're thirsty for stories that resonate, glimpses that inspire, and a fresh take on the places you thought you knew – this is your jam. Because, let's be real, we all need a dose of epic travel tales with a side of subtle millennial flair.
You'll also find him here
The Best Travel Blogs
3. Wandering Earl
"Wandering Earl" is your digital gateway to a life less ordinary. Earl, our intrepid traveler, isn't about that two-week vacation life; he's in it for the long haul. With over a decade on the move, this guy's got tales that'll make your coffee break feel like a mini adventure. Think of it as tuning into a friend's travel escapades: unexpected, unfiltered, but always unforgettable. Whether it's a deep dive into cultural nuances or the skinny on street food that'll rock your world, Earl's got the deets.
His blog vibes? Casual yet on-point, sprinkled with millennial lingo (but not too much, promise). Ready for travel inspo that doesn't just scratch the surface? Slide into "Wandering Earl" and discover a world beyond the typical tourist trails.
Where to find Earl
Join Earl on their latest epic journey here!
You'll also find him here
The Best Travel Blogs
4. Expert Vagabond
"Expert Vagabond" is about living on the move and making a living. It's written by a guy who ditched the office scene to work from his laptop anywhere in the world. Here, you'll find cool stories from his travels, tips on how to do it, and some pretty neat photos. It's easy-going, kind of funny, and definitely relatable. Especially if you've ever considered packing up and trying out the digital nomad life.
Whether you're all about that remote work hustle or just looking for a good read, "Expert Vagabond" is a fresh take on what it's like to blend work and travel.
Where to find Matthew
Don't miss out on the excitement – experience the world through Matthew's lens.
You'll also find him here
The Best Travel Blogs
5. The Blonde Abroad
Navigating the globe with style and sass, "The Blonde Abroad" is the ultimate stop for female travelers craving something extra. Kiersten, the spirited woman behind the blog, ditched her corporate gig to embrace the world and trust us, she's not looking back! Every post is like a virtual postcard, brimming with vivid tales, savvy travel tips, and that infectious zest for life. Kiersten isn't just seeing the world; she's living it, one vibrant story at a time.
Do you have a soft spot for charming locales and off-the-beaten-path gems? She's got you covered! It's not just about places; it's about embracing them with open arms and a ready smile. Whether planning your next getaway or simply daydreaming at your desk, "The Blonde Abroad" is your go-to gal for a dose of wanderlust with a side of real talk. Happy traveling!
Where to find Kiersten
From cityscapes to remote islands, The Blonde Abroad has it all – start watching them now!
You'll also find her here
The Best Travel Blogs
6. Legal Nomads
"Legal Nomads" is where the courtroom meets the open road. Jodi, a former lawyer turned globe-trotter, takes you on adventures that scream empowerment at every twist and turn. It's not about the typical landmarks; it's about savoring street foods that tell a story, connecting with locals, and digging into the cultural heartbeat of a place.
Jodi's vibe? Think quirky meets insightful, with a touch of foodie passion. It's like getting travel advice from a close friend, with the bonus of some lawyerly attention to detail. "Legal Nomads" offers tales and tips that resonate more deeply. Dive in, let Jodi be your guide, and see the world through a lens as sharp as it's refreshing.
You'll also find her here
The Best Travel Blogs
7. Bucketlistly Travel Blog
"Bucketlistly Travel Blog" is the real deal for folks chasing authentic travel visuals. Pete's the man behind this gem, journeying and clicking through the world's nooks and crannies. Not your typical postcard shots; his photos dive deeper, offering us raw, genuine feels of a place.
While the visuals pull you in, Pete's words ground you, sharing tales of travel's highs, lows, and hilarities. It's like joining a mate on a world tour through your screen. If you're searching for a laid-back yet utterly captivating visual diary, Pete's "Bucketlistly" should be on your radar.
Where to find Pete
Get inspired to travel with my epic adventures – click to watch Pete's latest video!
You'll also find him here
The Best Travel Blogs
8. The Poor Traveler
Discover the globe with Yosh Dimen and Vins Carlos, the dynamic duo behind "The Poor Traveler." No, they're not trust fund babies, but they've mastered the art of budget-savvy wanderlust. This ain't your grandma's travel blog; it's a treasure trove for rookie travelers who want to explore without breaking the bank.
Yosh and Vins are your travel BFFs, dishing out real talk about stretching your dime while living it up. They've swapped boardrooms for beachcombing, proving that adventure isn't just for the elite. Their inbox isn't filled with booking confirmations from luxury resorts; instead, it's bursting with tips for snagging cheap flights and hidden gems. Don't expect stuffy itineraries here. These two keep it as chill as a Sunday brunch, mixing chic city escapades with witty anecdotes and life hacks for millennials with a wanderlust itch.
Where to find Vins and Yosh
Join the journey and be part of Vins' and Yosh's travel community – subscribe to their YouTube channel!
You'll also find them here
The Best Travel Blogs
9. Life Part II and Beyond
"Life Part II and Beyond" flips the script on retirement travel. Forget the rocking chair; this blog is all about passports, plane tickets, and passion. At its heart used to be Jon & Sarah, a dynamic duo proving life after 50 isn't about slowing down but changing gears. And even after Jon passed away a couple of years ago, Sarah kept his legacy very much alive by living the life he wanted her to have–with fun, adventure, and more travels. With a touch of sass and a lot of savvy, Sarah treks across continents, seeking adventures most people half her age would think twice about–and we're pretty sure Jon is smiling at her from above.
Dive into tales of midnight bazaars, mountain retreats, and local spots that aren't on your usual tourist maps. For those thinking the best is behind them, Jon & Sarah are here to say, "Think again!" Whether you're nearing retirement or just a young soul seeking inspiration, "Life Part II and Beyond" is a refreshing nudge, reminding us it's never too late to chase new horizons.
You'll also find them here
The Best Travel Blogs
10. Hey Nadine
Navigating through "Hey Nadine," you'll soon realize it's not your run-of-the-mill travel blog. Nadine Sykora, the force behind the lens, is known for making wanderlust contagious. She's your go-to girl for vibrant vlogs as infectious as her energy. We're talking hidden gems, travel fails, and local eats – all wrapped with a genuine smile and light-hearted humor.
Nadine's approach is fresh, her passion is palpable, and let's not forget her insider tips that can turn any trip from meh to marvelous. If you're itching for a virtual escape with a side of laughter, "Hey Nadine" has got the goods. It's about seeing the world, having a blast, and, above all, embracing every moment.
Where to find Nadine
Ready for a dose of wanderlust? Subscribe to Nadine and get inspired!
The Best Travel Blogs
11. View from the Wing
Unlock the world of savvy sky travel with "View from the Wing," your new altitude buddy. This isn't just another blog about booking flights; it's your behind-the-scenes pass to score the best airline deals and perks. Gary Leff, the brains of the operation, is a bit of an air travel wizard. He's got the 411 on scoring upgrades, hoarding miles, and skipping those pesky fees. It's all about flying smarter, not harder!
Every post is a goldmine of tips, breaking down the airline game into bite-sized nuggets of wisdom. With Gary's insider knowledge, you're not just a passenger but the captain of your travel experience. Whether you're a frequent flyer or just looking to jet off without breaking the bank, "View from the Wing" is your ticket to high-flying adventures.
You'll also find him here
The Best Travel Blogs
12. Oneika the Traveller
Oneika Raymond, the brilliance behind "Oneika the Traveller," isn't here to sell you over-edited sunset pics. Instead, she dives deep, showcasing travel's underbelly–its raw, unfiltered side. This isn't your typical Instagram-filtered journey; it's gritty, real, and oh-so-relatable.
Oneika's witty take on her adventures and mishaps feels like you're grabbing coffee with that well-traveled friend who spills the tea on all the hidden gems. This blog is your vibe for the traveler seeking authenticity or the couch surfer hunting for a genuine slice of the world.
Where to find Oneika
Pack your virtual bags and join Oneika as she explore new horizons – watch now!
You'll also find her here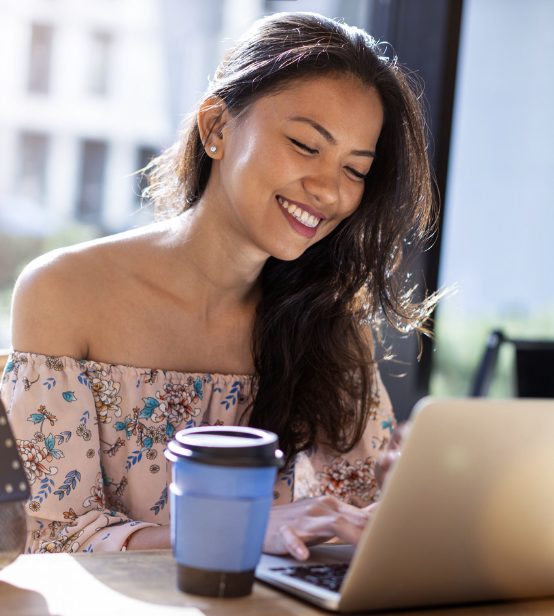 Tiffany Martin, a 33-year-old travel content contributor based in Manila, Philippines, brings the world's beauty to your screen through her writing, narrating the best places in the globe with a charm that resonates.
Aside from being a travel writer and an all-around digital nomad, she's also a wifey, a mom to two girls, and a licensed educator. During her downtime, she loves traveling, cooking, and playing with her energetic Dachshund and cuddly Golden Malinois.