Creating Airbnb Floor Plans – The Best Apps For The Job
Creating Airbnb Floor Plans
In today's digital age, giving potential guests a sneak peek into your property layout can make or break a booking. For Airbnb owners and property managers, a house floor plan isn't just a blueprint; it's a vital marketing tool. A clear, concise floor plan can elevate your listing and set clear expectations for your guests.
You might be thinking that you need to hire a professional. Am I right? Before you start crunching numbers, you'll be relieved to know that today's digital realm offers a treasure trove of apps and platforms designed to generate attractive house and floor plans! Creating house floor plans no longer means wrestling with a pencil and a ruler!

Dive into our handpicked list of top apps and platforms to create house floor plans that captivate, impress, and convert onlookers into paying guests. Check out our listicle and be prepared to be "floored" with bookings!
Make sure to read to the end as we cover alternative options for those who don't have the time or the skills to create their own floor plans.
Jump to our top picks
Roomsketcher – A great app
Nade – Fantastic artwork

Creating Airbnb Floor Plans
1. Foyr Neo
For Airbnb owners and property managers, Foyr Neo has proven to be a helpful resource.
This digital tool allows users to create two-dimensional and three-dimensional spatial blueprints, even for those without formal design training. Foyr Neo's standout feature is real-time space visualization capability and quick render generation.
This app also features interactive walk-throughs that complement the dimensional designs effectively. Additionally, the cloud-based nature of the platform eliminates the need for extensive downloads or installations, ensuring accessibility and ease of use.
See it in action
Click on the video below or visit Foyr Neo's Youtube channel to learn more about this app.
Creating Airbnb Floor Plans
2. AutoCAD
AutoCAD is a widely-used computer-aided design (CAD) and drafting program. Architects, engineers, and designers frequently use various tools for creating complex 2D and 3D floor plans and architectural designs.
AutoCAD greatly helps property managers and Airbnb owners looking to upgrade their rooms with professional and detailed layouts. Its precision and adaptability make it recognized by many.
This amazing software streamlines the creative process with its user-friendly interface, allowing you to effortlessly bring your visions to reality. AutoCAD is your go-to tool for turning ideas into reality with precision and flare, from accurate measurements to seamless visualization.

AutoCAD has more of a learning curve than most of the other options on this list but if you already know how to use it it's a very powerful tool.
Creating Airbnb Floor Plans
3. SketchUp
SketchUp is a 3D modeling software popular for creating detailed floor plans, architectural designs, and realistic 3D models.
Interior designers, architects, and hobbyists use its easy-to-use interface and amazing tools.
Using SketchUp's smooth import/export features and a vast library of pre-made 3D models, your dream property will finally come true.
Whether planning to create an amazing Airbnb retreat or optimizing your property's layout, SketchUp lets you bring your ideas to life efficiently and accurately. Make use of the endless potential of this cutting-edge tool and up your property management skills.
Creating Airbnb Floor Plans
4. Floorplanner
Floorplanner is a user-friendly online platform tailored to Airbnb owners and property managers, streamlining the creation of floor plans.
With its intuitive drag-and-drop interface, users can swiftly and effortlessly design layouts. The platform boasts various features, including 2D and 3D visualization options, granting users a comprehensive view of their spaces.
The customization tools allow for seamless addition of furniture, fixtures, and other essential elements, ensuring precision in planning. By combining simplicity and versatility, Floorplanner empowers users to visualize and optimize their properties efficiently, facilitating better decision-making in property management and enhancing the overall guest experience.
Creating Airbnb Floor Plans
5. Planner 5D
Planner 5D caters to Airbnb owners and property managers, offering a user-friendly platform to craft 2D and 3D floor plans effortlessly.
The app boasts diverse design components, from furniture to textures and materials, enabling you to personalize your spaces creatively. Notably, it incorporates real-time 3D rendering, allowing you to visualize your designs from multiple viewpoints.
Whether you seek to optimize space utilization or create captivating interior concepts, Planner 5D empowers you with an intuitive and efficient toolset. Elevate your property presentations and unleash your design prowess with this feature-rich app.
Creating Airbnb Floor Plans
6. Houzz
Houzz, a widely recognized online platform, provides abundant home design inspiration and expert services to Airbnb owners and property managers.
Users can explore countless ideas for their floor plans and projects within its extensive collection of interior and exterior design photos.
Additionally, Houzz showcases product listings and reviews, aiding in selecting the most suitable items your their properties. Whether seeking modern aesthetics or classic charm, this platform offers diverse options to elevate the appeal of any listing. As a valuable design and decor resource, Houzz is a must-have tool for Airbnb hosts and property managers looking to enhance their spaces' allure.
Creating Airbnb Floor Plans
7. SmartDraw
SmartDraw is an all-in-one software that Airbnb owners and property managers will surely love. This user-friendly program has many templates, making producing high-quality floor plans and diagrams easy.
It's great for everyone and does not discriminate; even beginners can use it since it's easy to use.
The software has a variety of shapes and symbols to make your designs look even better. Whether you're an expert or new to this, SmartDraw has the tools to improve your property management and make your Airbnb hosting easier.
Creating Airbnb Floor Plans
8. HomeByMe
HomeByMe is a cutting-edge online platform tailored for Airbnb owners and property managers seeking to elevate their properties to the next level.
With HomeByMe, users can effortlessly create floor plans and stunning 3D home designs, ensuring every space is optimally utilized and exudes a welcoming ambiance. The platform offers an extensive selection of furniture and decor items, allowing hosts to easily and tastefully furnish their spaces.
The real-time 3D viewing feature grants a lifelike preview of the designs, while the immersive VR mode takes it up a notch, providing an unparalleled experience. Embrace the power of HomeByMe to elevate your Airbnb property like never before.
Creating Airbnb Floor Plans
9. RoomSketcher
RoomSketcher is an advanced online software designed specifically for Airbnb owners and property managers aiming to improve their properties.
With RoomSketcher, powerful 2D and 3D floor plan creation tools and superior interior design visualization experience can be used.
The intuitive drag-and-drop interface simplifies adding walls, windows, and doors, making design a breeze. Improve your vision using its vast array of furniture and finishes on the platform, allowing you to create spaces that truly stand out. With RoomSketcher's user-friendly features, transforming your property into a captivating and inviting haven is easier than ever.
Creating Airbnb Floor Plans
10. Cedreo
Cedreo, a tailor-made software, caters to Airbnb owners and property managers seeking top-notch solutions. It empowers home builders and designers to craft floor plans and lifelike 3D home models.
The platform boasts a diverse library of customizable architectural elements and materials, facilitating the creation of intricate and realistic floor plans that leave a lasting impression on potential guests.
With Cedreo's specialized features, you can showcase your property's full potential, attracting guests with stunning and captivating designs that stand out. Take the next step in elevating your Airbnb property with Cedreo's powerful tools and endless possibilities.
Creating Airbnb Floor Plans
11. Roomle
Roomle, an innovative online platform for Airbnb owners and property managers, prioritizes furniture arrangement and interior design.
With a seamless blend of 2D and 3D floor plan creation, users can craft captivating spaces that truly come to life. The platform's impressive collection of furniture and decor items offers limitless possibilities for furnishing and enhancing the aesthetics of your property.
However, what sets Roomle apart is its unique emphasis on interactive furniture placement. This remarkable feature enables you to experiment with various furniture arrangements effortlessly, ensuring optimal use of space and creating a welcoming and functional environment that will impress your guests.
Creating Airbnb Floor Plans
12. Homediary
Homediary, an intuitive app crafted for Airbnb owners and property managers, is an invaluable tool for creating and managing floor plans and home projects.
With its user-friendly interface, users gain access to robust floor plan creation tools that make envisioning and optimizing space layouts a breeze. Beyond that, Homediary excels with its project management features, providing seamless coordination and organization throughout the design and renovation journey.
What truly sets this app apart is its unique budget-tracking feature, ensuring that your projects stay on track financially. Whether you're a homeowner or designer, Homediary simplifies the entire process, allowing you to turn your property into a remarkable and efficiently managed Airbnb destination.
Creating Airbnb Floor Plans
13. Homestyler
Homestyler, a cutting-edge online tool for Airbnb owners and property managers, allows users to easily develop and visualize floor plans and interior designs.
Homestyler's immense library of furniture, decor items, and finishes provides limitless alternatives for improving the visual appeal of your home.
The platform's outstanding support for 3D rendering and virtual reality exploration elevates your creative experience by immersing you in lifelike representations of your spaces. Explore how your design choices will play out in reality and make well-informed decisions to create environments that fascinate and excite your potential guests. Use Homestyler's cutting-edge capabilities to make your home a warm and fascinating retreat.
Creating Airbnb Floor Plans
14. ArchiCAD
ArchiCAD is a known BIM (Building Information Modeling) program that is useful not just for professional architects and designers but also for Airbnb hosts and property managers looking to improve the look of their properties.
Users can easily produce detailed floor plans, realistic 3D models, and comprehensive construction documentation with ArchiCAD's extensive features, assuring a thorough representation of their properties.
ArchiCAD is unwavering support for collaboration, and data management distinguishes it, making it a perfect solution for even the most complex projects. Use ArchiCAD's innovative capabilities to make your design process faster, communicate effectively, and bring your vision to life.
Creating Airbnb Floor Plans
15. Cubicasa
Cubicasa, an excellent platform for Airbnb hosts and property managers, specializes in creating professional floor plans for real estate listings.
Cubicasa offers an instant generation of exact and high-quality floor plans by leveraging cutting-edge technologies like AI and laser measurement tools. Its extensive features allow owners to quickly and easily build realistic representations of their homes, giving potential guests a clear and captivating image of the place.
You may boost your property listings with visually attractive floor plans with Cubicasa's seamless integration of current technologies, leaving a lasting impression on prospective visitors and maximizing your property's appeal in the competitive rental market.
Getting Airbnb floor plans made for you
16. Fiverr
Many of us don't have the time or skill set to create plans ourselves. That's where the Fiverr gig economy comes in. Don't get me wrong, you will still have to provide room sizes and photos so your designer can produce accurately scaled layouts with furniture in the correct positions. But this is a great alternative for the less skilled, time-pressured amongst us.

I haven't used the following sellers, but I like the look of their work, and they have good reviews. Just visit Fiverr.com, search for floor plans, and see what takes your fancy. Read the 'about this gig' section on each listing well so you know what you are getting. Make sure that the one you pick has good reviews.

Just click on any image below to visit that particular gig.
Prices between 50 and 150 dollars
I've put Nade's work first because she produces eye-catching hand-drawn plans that stand out from the crowd. She is more expensive than most but, in my opinion, you get what you pay for.
Check out her portfolio by clicking on the image below.
Prices between 15 and 50 dollars
Prices between 15 and 60 Dollars
Prices from 10 to 60 Dollars
Prices from 5 to 25 dolars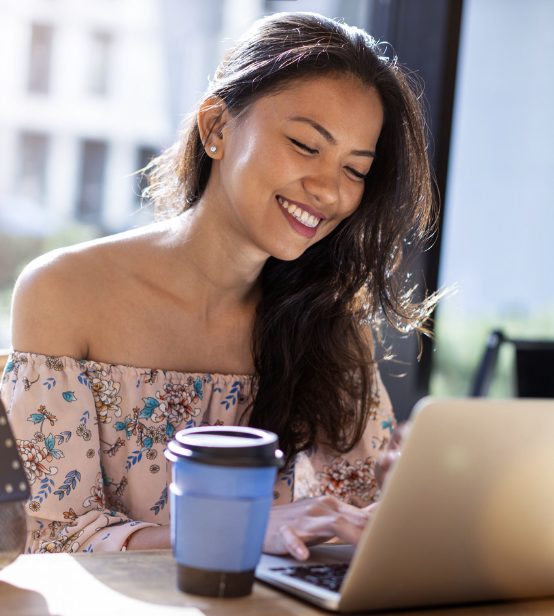 Tiffany Martin, a 33-year-old travel content contributor based in Manila, Philippines, brings the world's beauty to your screen through her writing, narrating the best places in the globe with a charm that resonates.
Aside from being a travel writer and an all-around digital nomad, she's also a wifey, a mom to two girls, and a licensed educator. During her downtime, she loves traveling, cooking, and playing with her energetic Dachshund and cuddly Golden Malinois.