Vacation Rental Damage Deposits – All You Need To Know, Including Tips From Hosts
Accidents happen. They are part of life. Just because you are on vacation does not mean you are immune to accidents. In this article, we will look into vacation rental damage deposits, what they are, what's covered (and what isn't), and whether you should take out insurance just in case an accident happens.
We also asked thousands of vacation rental hosts and managers how they handle various types of damage, common problems that they deal with, and what the best course of action is for guests that cause accidental damage.
Quick links
Damage deposit basics
Airbnb, Booking (.com), and VRBO procedures
What hosts say and how to avoid problems
What are damage deposits?
A damage deposit (sometimes called a security deposit) is often a pre-agreed fee (deposit) that is paid to the host of the rental prior to renting. This fee will be returned in full once you check out – as long as no damage has been incurred.
As a guest, you are staying in someone else's home (very expensive homes in some cases), and if you cause damage, the host will have to repair or replace whatever has been damaged. These costs will be taken out of your security deposit if you have caused any damage.
How much will I need to pay on deposit?
Generally, hosts either require a flat fee or a percentage of the booking total.

The actual figure will depend largely on the size and type of the property. The damage deposit on a small rustic cabin will be much less than the deposit on a high-end large luxury villa.

On the lower end, you can expect to deposit between $200 and $500. On the upper end of the scale, you could have to put down between $500 and $2,000.
Some owners work on a percentage of the rental fee. This is commonly between 10% and 20% of the total cost of the accommodation. So, you may have to deposit between $1,000 and $2,000 for a $10,000 rental.
What's covered and what's not?
This is a grey area and will, to some degree, vary on a host-to-host basis and will depend on the degree of damage that has occurred.

Small accidents like a broken cup or a stained towel will often be put down to wear and tear. Most hosts will factor in a small number of breakages as part of running a hospitality business. Most will absorb the cost of these minor accidents.
Larger mishaps, like a broken window, stained sofa, or scratched table, will result in some (or all) of your deposit being withheld. If major damage occurs, you could find yourself losing all of your deposit, and you may be taken to court so that the host can claim for total damages (and loss of earnings in some cases – if they are forced to stay empty while repairs take place).
When will you get your damage deposit money back?
If all is well and you have caused no damage, as is the case with the vast majority of stays, you will receive your deposit back shortly after checkout. Once the host or cleaning staff have checked the property and confirmed that there is no damage, you should receive your money back within hours or a couple of days.
What happens if you have caused some damage to the property or contents?
Some, or all, of your damage deposit, will be retained by the host or manager in order to cover the cost of replacement or repair of what has been damaged.
Booking through the big box travel agencies
Each of the main three online travel agencies, Airbnb, Booking, and VRBO, handle vacation rental damage deposits in somewhat different ways. We outline each company's policies below.
What happens if you book through Airbnb?

Airbnb's security deposit policies are designed to protect both guests and hosts. The deposit is intended to cover damages that may occur during a guest's stay up to the amount specified by the host. If there isn't any damage to the rental property, the deposit will be fully refunded to the guest. If there is damage, the deposit can be used to cover the cost of repairs.
Do I pay a damage deposit when booking an Airbnb?
Hosts aren't allowed to charge guests a security deposit through Airbnb's Resolution Center or outside the Airbnb platform. Instead, Airbnb informs guests at the time of booking that their payment method may be charged if they cause damage during a stay.
There is one exception: Hosts who manage their listings with API-connected software can set a security deposit using Airbnb's offline fees feature. If a Host has done this, the deposit requirements will be clearly communicated during the booking process.
In the case of Airbnb bookings, the damage deposit is held by Airbnb, not the host.
Damage reimbursements without a security deposit
If you, as a guest, someone you invite, or your pet causes damage during a stay, the Host can request reimbursement from you through Airbnb's Resolution Center.
If Airbnb gets involved and determines that you are responsible, your payment method may be charged.
If you're a guest, learn more about what to do if you cause damage here. If you're a Host, learn more about how to request reimbursement for damage, missing items, and unexpected cleaning here.
Read the rental agreement prior to booking to find out more.
What happens if you book through Booking (.com)?
Booking (.com) has two different damage protection options. The first is their damage deposit option. The second is their damage program option.
Damage Deposit
The damage deposit option allows the host to collect deposit money upfront in case a guest causes damage to the property or items during their stay.
The host will manage the entire damage payment process themselves.
Here's how a damage deposit works:
Before their stay, the guest gives the host a deposit directly. The host defines how and when they collect this amount, and they manage the money themselves.
The host must collect and return the amount per the settings they defined at the time of booking.
Damage Program
The damage program allows Booking.com to facilitate the damage payment for the host at no additional cost.
With this option, BDC take care of everything, from contacting the guest if damage occurs to facilitating the payment process on the host's behalf.
Here's how the damage program works:
The guest doesn't pay a deposit upfront – they only pay if they cause damage during their stay and the host reports it to them.
The host can only ask the guest to pay for the value of the damage caused, up to a maximum amount that the host selects when setting up the damage program.
In the event that damage does occur, the host submits a damage payment request that the guest will be asked to pay if they cause damage to the property.
The host has 14 days after the guest checks out to submit a request via Booking.com.
BDC contact the guest, informing them that damage has occurred during their stay and that the host is requesting payment from them.
If the host's damage payment request is accepted, BDC will pay it out to the host via bank transfer. This process can take up to 30 days.
What happens if you book through VRBO?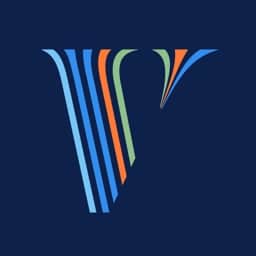 At the time of booking, hosts may request one of the following as a damage deposit:
A card on file
An upfront refundable damage deposit
That you purchase property damage protection to cover potential damage and/or incidentals at the property
Note: The amount required is set by the host. You're shown this amount under the house rules on the property details page or during checkout before you book.
Properties requiring a card on file
If the property requires a card on file, you're only charged if the host files a claim. Your credit card information isn't shared with them, and there's no pre-authorization hold. The host has 14 days after checkout to assess the property and submit a claim.
Properties requiring a refundable damage deposit
If the property requires a refundable damage deposit, this deposit is paid upfront at the time of booking and is refunded after 14 days if no claim is filed. Your financial institution may take up to seven business days to release the money into your account.
Properties offering Property Damage Protection
Property Damage Protection is an optional insurance product that's intended to protect you up to the coverage amount should damage occur to the rental property during your stay. Some hosts may allow you to purchase this option in lieu of paying a refundable damage deposit upfront. Please be sure to review the coverage details before selecting this option.

For high-end rentals, this is often the best method as you have far higher coverage compared to the other options.
About Accidental Damage Protection
Accidental Damage Protection provides travelers with coverage for accidental damage to a rental property during their stay. Our damage protection insurance is offered through Generali Global Assistance and must be purchased at least 24 hours before check-in.
Policy options
$59 for $1500 coverage
$79 for $3000 coverage
$99 for $5000 coverage
If a damage deposit is withheld or more money is owed due to property damage, damage protection can help you get reimbursed.
Buy a policy
When you make a booking payment through the VRBO site, you have the option to buy Accidental Damage Protection. You'll receive a purchase confirmation email with a certificate of insurance and a copy of the policy. You can also evaluate your insurance options and purchase a policy directly through Generali.
After you've purchased a policy, you can search for your plan details by policy number.
Cancel a policy
You can cancel and request a refund if you cancel the policy before the scheduled arrival date.
File a claim
Check your purchase confirmation email for instructions. If you can't find it, review the claims process page for details.
What are the most common types of accidents, how to avoid problems, and how do hosts react?
We asked thousands of vacation rental hosts and managers how they handle damage and damage deposits. Here are some of the most common responses.
Vacation rental damage deposits and small breakages.
Most hosts replied that they treat occasional breakages, like the odd broken plate or glass, as wear and tear and absorb the replacement cost themselves.
Many said that what upsets them most is when a guest tries to hide incidental breakages or doesn't tell them, so they don't know they need to replace the damaged item before their next guests arrive.
Here's a typical reply for a host to our question regarding accidental damage…
Some hosts mentioned that previous guests had even tried to superglue or sellotape broken items back together. They found this very annoying and were more upset about that than the breakage itself.

Just be honest with the host about these accidents if they happen. No one will get angry about a dropped glass or a chipped plate. We've all done it. Just tell the host or manager when it happens, and it will be replaced.
Vacation rental damage deposits and stains on sheets and towels
This is probably the most common issue where the host retains some of the damage deposit.
The most common cause here is generally sunscreen. Some sunscreens, like P20 for example, contain avobenzone which reacts with iron in hard water and will leave stains that are next to impossible to remove.
Here's what hosts say about this…
Mascara and other creams can also cause issues with towels.
Most hosts provide white towels and white bedding so that guests can see that everything provided is super clean. The downside is that these white linens also highlight stains, and a stained white sheet or towel is often a write-off and needs to be replaced.
If a family is returning from the beach, and they are hot and sweaty, and they each grab a towel to wipe their faces, they can ruin four towels in no time at all. All of a sudden, they are looking at $100 or more of their damage deposit being withheld as the host will need to replace the ruined items.
Shower when returning from the beach or from a day lounging around the pool. Removing sunscreen residue in the shower will stop the risk of losing your deposit because you have transferred stains to towels or bedding.
Vacation rental damage deposits and excessive cleaning
It's best to leave the property in a clean and tidy condition. Aim to leave the rental in the same condition as when you arrived.

Cleaners are expensive and work to tight schedules, so extra cleaning comes at a high price, and that extra cost to the host will be passed on to the outgoing guest by way of their damage deposit being withheld.
Here's what one host had to say, but many others remarked with similar comments…
Leaving a property in this sort of condition is disrespectful and increases turnover times (and costs to the host). This will result in the non-return of part or all of your damage deposit.
Vacation rental damage deposits and bigger accidents
From time to time, bigger accidents may happen. Hosts mentioned things like broken windows, damaged insect screens, red wine-stained carpets, broken hot tub cover lifters, and urine on mattresses.
Here's what some hosts had to say…
The list goes on, but whatever happens, you must let the host know as soon as possible. It takes a host time to arrange for things to be fixed or replaced so that the next incoming guests find the property in the same condition as when you arrived.
Be aware that hosts and cleaning staff take photos before and after each stay. These images are time-stamped, so it's no good denying that damage was caused by you. 
Non-accidental damage
You should be aware that even if you have taken out damage deposit insurance, you will not be covered for malicious damage.
It's not all doom and gloom.
The vast majority of hosts that replied to our questions said that it was rare that they had reason to withhold the return of security deposits.

As we said at the beginning, accidents happen, and small breakages are fairly commonplace, but thankfully, the larger, more expensive accidents are fewer and farther between.
Looking for general travel insurance?
If you are looking for a guide to general travel insurance, have a look at our Ultimate Guide to Selecting The Perfect Travel Insurance for Your 2023 Adventure article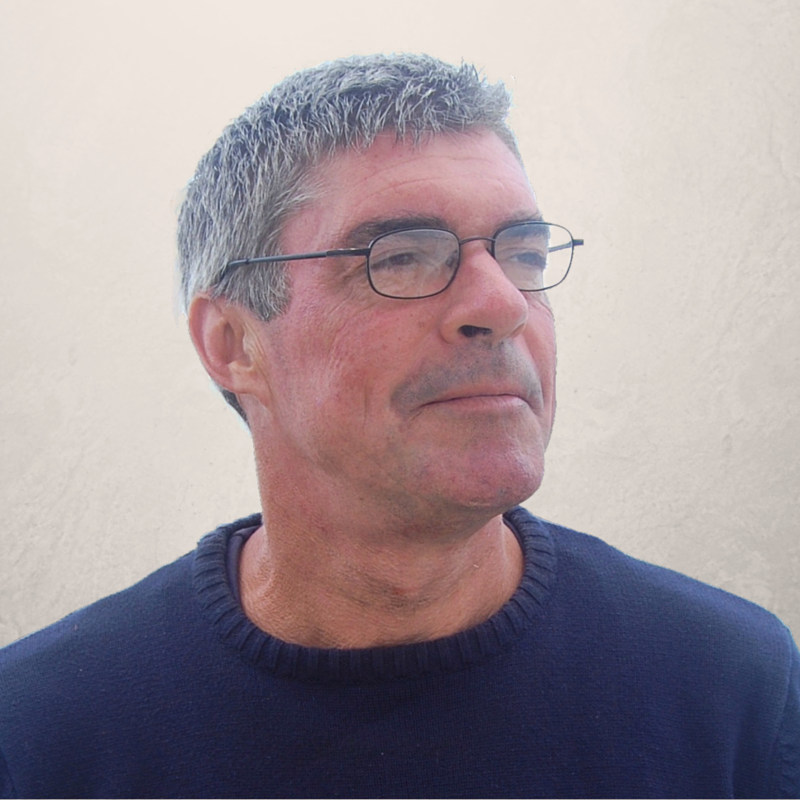 Alan has been working in the vacation rental sector since 2004, when he first created a listing site for his property management company. He has been helping short-term rental owners and managers to stand out in an over-saturated marketplace for over 12 years and has written thousands of articles in that time.
He has written books on vacation rental photography and was the first in the industry to create online marketing courses for hosts.
He has given keynote presentations across various subjects at The Vacation Rental World Summit, VRMA, VRMintel, Host, and The Book Direct Summit.