9 Most Unique Rentals You Can Find In The US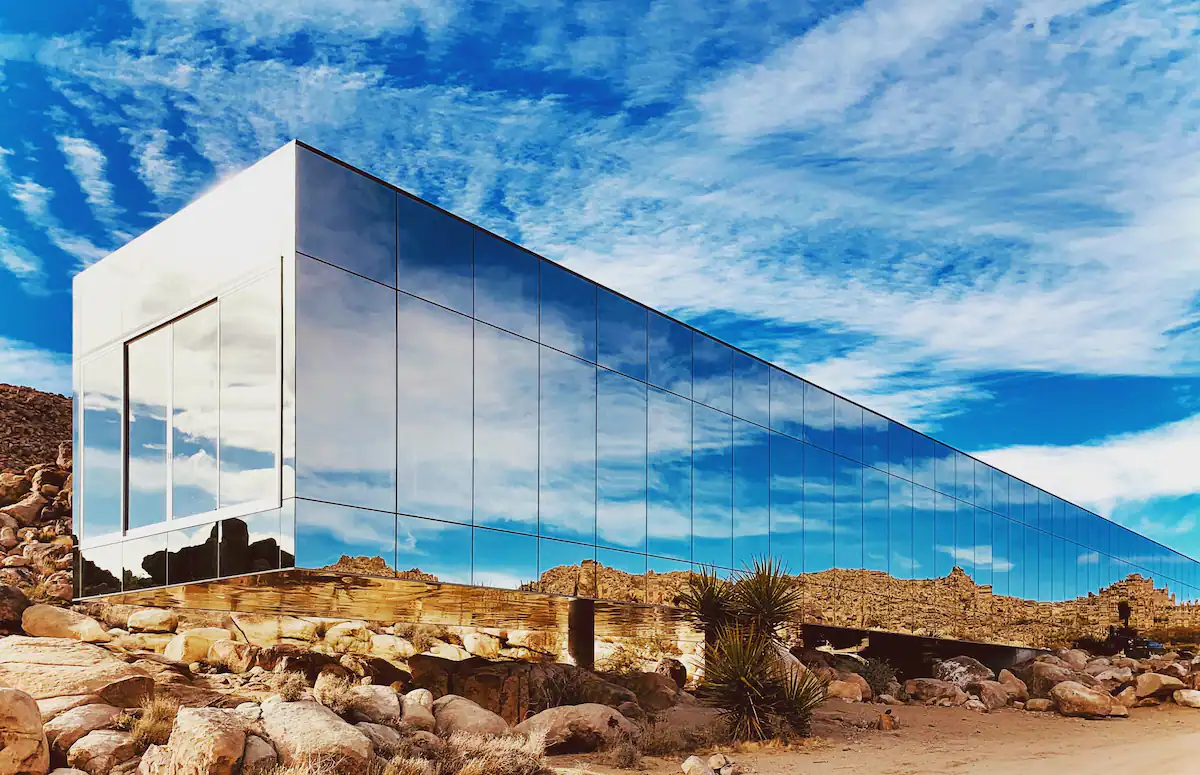 9 Most Unique Rentals In The US (And Where To Rent Them For LESS!)
Why settle for a normal apartment or typical home rental when you can head to these unique properties instead?
From a house hanging on a cliff to an actual pirate ship rental. These are just some of the most unique property rentals in the US. If you wish to have a one-of-a-kind experience, you will surely have a blast staying in any of these properties.
Click any of the images below to view the property directly.
1. The Bloomhouse
Location: Austin, Texas
We've featured mansions that bring life to your Disney fairytale dreams, but what about those quirky places that make you wonder, "Is this real life? Is this just fantasy?" Yes, with this unusual rental property in Texas, you can tick "Stay in a home that looks like a humongous sea shell" off your bucket list. But there's more to this architectural wonder than meets the eye; it also offers basic amenities to keep your stay as convenient as possible. It likewise allows you to live harmoniously with the environment and enjoy the elements of nature around you.
From the owner:
When you drive away from the shores of Lake Austin through West Lake Hills on your way to the Bloomhouse, you don't know exactly where you're headed, but you know it's up. Up, up, up, and up the high road (Bloomhouse is located off High Road). With unbelievable views of downtown Austin receding in your rearview, you find the side street where the house awaits in a wooded valley. Traveling along the road, you see her—the fantastical beast in the clearing—and you laugh out loud at the ridiculousness, the joy, the sheer courage of a house built to bend the rules of what's possible. Is it a white wolf in the clearing? A merengue sculpture? A mirage? You appear to have entered another planet's architectural heritage and arrived exactly where you're supposed to be.
When you stay at the Bloomhouse, you enter a place where magic can and will happen. Without one straight line or corner in the entire structure*, your thoughts are free of the constraints that our angular world creates. At the Bloomhouse, you leave behind the confines of modernity and the rules of logic to live only in whimsy. We are alive in a fairytale of our own making. Let the story begin.
Getting The Best Deal
Before I tell you how much you can save on this rental, first let me tell you about HiChee. HiChee is a tool where you can compare the price of a certain property on different rental sites such as Airbnb, VRBO, & Booking (.com). To use this tool, copy the property code on your chosen website /as you see below.
Then you can paste it onto the search bar on the HiChee website. After a few seconds, you can see how much you can save on other rental sites!
Available on: Airbnb & VRBO
Savings: $1,323
Share This Post With Friends
---
2. Cliff Dweller
Location: Campton, Kentucky
Many people are terrified of standing near the edge of a cliff, but with this rental property in Wolfe County in Kentucky, you can get that adrenaline high without fearing for your dear life. The Cliff Dweller, there couldn't be a more suitable name, is one of the most unique and breathtaking homes you could ever stay in. Aside from its basic amenities, the Cliff Dweller also offers majestic views of nature and an unparalleled experience that you can get anywhere else.
From the owners:
When you arrive at the parking area, your jaw will slowly unhinge as you stare at the massive floating staircase that takes you to the top of the mountain.  This will likely be the largest floating staircase you will ever witness.  For your future bragging rights, here is the official step count: 177 steps to get to the kitchen, 45 steps to get to the bedroom, and 11 steps to get to the roof deck!  Please note, we strongly recommend packing in backpacks vs. suitcases and bags instead of a cooler (there is a fridge inside).  Simply put, the view from your bed will not be forgotten.  You may choose to stay on the cliff your entire trip. 
At the top of the floating staircase, you will find the first structure of the Cliff Dweller, located at the base of the cliff. This quaint abode holds the kitchen, bathroom, and lofted queen bed. Note the live edge woodwork that was entirely salvaged and milled in-house. Head up the spiral staircase from the porch to reach the master bedroom. From here, kick your shoes off, take a seat on the bed, and contemplate how we got that giant triple-pane window up there! Soak in the view; this is probably the most romantic bedroom in the gorge. Don't forget to head to the rooftop deck, where you can reach up and touch the massive stone shelf from which the bedroom is hanging!
Getting The Best Deal
Available on: Airbnb & VRBO
Savings: $2,312
Share This Post With Friends
---
3. Invisible House
Location: Joshua Tree, California
I know what you're thinking—no, this rental property is not an optical illusion. It's real, gorgeous, and sure to sweep you off your feet as you enjoy the sweeping desert views while relaxing in a hundred-foot indoor swimming pool. This spectacular oasis in the desert's heart also offers luxurious bedroom suites, a unique solid glass bed, and a one-of-a-kind exterior reflecting the beautiful sky above it.
From the owner:
Featured in dozens of publications, including the Washington Post, Maxim, Departures, Dezeen, TMZ, Business Insider, People, Daily Mail, Apartment Therapy, and more, the architectural wonder of Invisible House was designed by film producer Chris Hanley and Tomas Osinski, a Frank Gehry collaborator. Invisible House was created free of design constraints, incorporating the most advanced materials and technologies. All electric, this sleek, 5,500 sq ft minimalist home is also green and great care has been taken to bring the environmental carbon footprint to near zero.
The multiple floor-to-ceiling sliding doors augment the sense of pure connection with nature. The desert is reflected in a true blur of exterior and interior living. It's no wonder Invisible House is a favorite destination among artists, spiritual seekers, and those longing to connect with the natural world.
The dramatic size of the Invisible House is reflected in its bedrooms. Its 3 large luxurious suites sleep 6 people and feature beds made of either pure marble or, in the Master suite, a unique two-tone, solid glass bed by Milano designers Santambrogio.
Getting The Best Deal
Available on: Airbnb, VRBO, & Alternative Site
Savings: $4,933
As you can see, I can save a huge amount if I rent this on VRBO. However, I want to know if I can get this less.
In this case, I used the magic search tool of HiChee. It saves me time finding where to rent this property for a much lower price.
You can see the magic search tool in the main picture, like what you see below
You can scroll through other sites until you find one that can save you more on renting this property.
I found one that is relatively cheaper than on VRBO and Airbnb!
Share This Post With Friends
---
4. The Silo
Location: Vian, Oklahoma
Unless you're a piece of grain, I'm assuming you have never stayed in a silo. Well, now you don't have to be wheat to experience what it's like inside a Grain Bin! This unique rental property in Lake Tenkiller looks like any other silo outside, but your jaw will drop in awe as soon as you step inside. This home features a modern and contemporary design, comfortable bedrooms, and an equipped kitchen where you can cook or favorite meals or, you know, wheat items.
From the owner:
Have you ever wanted to stay in an actual Grain Bin? Now is your chance! This one-of-a-kind stay on Lake Tenkiller is sure to be your favorite yet. The Silo at Lake Tenkiller is within walking distance to the Tenkiller State Park Entrance & also within close distance of your favorites- Big Daddy's, Pine Cove Marina, Clearwater Cafe, and across the dam from Soda Steve's, & Fin & Feather! The waterpark/pool is also located inside Tenkiller State Park, and we are just across the road from it all.
Getting The Best Deal
Available on: Airbnb & VRBO
Savings: $286
Share This Post With Friends
---
5. Malibu Playhouse
Location: Malibu, California
You're not living in plastic, but you'll feel like a real-life Barbie and Ken in this Malibu home! It's fantastic! This 10,000 sq ft architectural beauty offers a stunning view of the Pacific Ocean that's perfect for the 'Gram! It also features world-class rooms, a tennis court, and a gorgeously-landscaped property where you can watch the sunrise and sunset in peace or enjoy the cool ocean breeze!
From the owners:
Unique 10,000 sq ft Malibu playhouse, full of architectural inspiration, overlooking the Pacific Ocean on a beautiful 6-acre property. Perfect artist commune, event space, filming, and photo shoot location, this property is truly fuel for the imagination!
This house will bring out the child within, full of nooks and crannies to explore with a spectacular ocean and mountain backdrop.
4 bedrooms and 5 baths, full tennis court, beautifully landscaped property, with the most epic sunsets and sunrises. Many mornings feature a cloud ocean below you, making you feel like you are on top of Mt. Olympus.
Note: There are currently 2 groundskeepers living onsite. Their accommodations are separate, and they will not share the rented spaces.
The rentable spaces include 4 bedrooms, 5 bathrooms, and multiple common spaces, including 2 solariums.
Getting The Best Deal
Available on: Airbnb & VRBO
Savings: $528
Share This Post With Friends
---
6. Remote Dessert Bubble Dome
Location: Joshua Tree, California
Unique, romantic, and magical, this rental property in Joshua Tree, California, gives a whole new meaning to the expression "living in a bubble." This bubble dome in the middle of the desert allows you to experience off-the-grid life, bask in the beauty of nature, and watch the majestic stars at night while still enjoying the luxurious amenities that this property offers. It has high-end bedding, a comfortable bathroom, and a BBQ grill.
From the owner:
A unique desert bubble is located in a private 30 acres lot! ~13 miles from Joshua Tree National Park in Joshua Tree, California!
Suppose you love traveling, camping, uniqueness, nature, adventure, and experiencing the magic of the desert. In that case, the bubble is a purposefully designed tent with intentional features to help you maximize your travel experiences. Comfortable, luxurious, and right in the middle of the desert. Experience the best of both worlds.
Getting The Best Deal
Available on: Airbnb & VRBO
Savings: $1,460
Share This Post With Friends
---
7. Bartlett National Bank
Location: Bartlett, Texas
Located in one of the most unique and most photographed places in Texas, the historic Bartlett National Bank that has been restored into a rental property will let you experience a one-of-a-kind stay that you couldn't get anywhere else. The bank, which opened in 1904 and was abandoned sometime in the 1930s, still held some of its old elements, like the bank vaults that are now used as a pantry and wine cellar, the teller walls, and the ornate ceilings. Get a dose of history when you stay at this beautifully vintage property.
From the owner:
The Bartlett National Bank now boasts 2 bedrooms in the old banker office spaces and a kitchen in the old teller station with the teller walls still intact. The Bank Manager's office is now your study and contains letters originally written in that same office in the early 1920s. The old bank vaults serve as a pantry and wine cellar. The soaring ceilings are ornate and showcase the true beauty of this historic building. You'll be able to gaze at the detail while resting on the sleeper sofa in the bank lobby turned living room.
The Bartlett National Bank is a one-of-a-kind stay in the most photographed town in Texas! We can't wait to welcome you!
You will have the entire unit. Before check-in, you will receive a secure door code that will only be available for your stay. No other guest will have had your code. There are 2 front doors. The door with the entry code is the door that faces Clark Street (and is lit by the street lamp). Immediately inside, to the right, is a light switch. The wifi password will be sent to you along with your key code. Park anywhere on Clark or Evie Streets.
Getting The Best Deal
Available on: Airbnb & VRBO
Savings: $105
Share This Post With Friends
---
8. Passing Wind
Location: Lyndon Station, Wisconsin
"Ahoy, Me Hearties!" Who needs a boring and vanilla hotel room when you can have a grand time in a "real" pirate ship? Staying at the "Passing Wind" is a wonderful treat to your kids and your inner child with its comfortable Caribbean-themed rooms, access to sun decks and trails, interesting décor inside and out of the property, and an overall fun experience!
From the owner:
Book now; the best weather is still yet to come!
Arrggh! Stay on a "real" pirate ship fully decorated in the theme of the Caribbean… Come aboard the "Passing Wind" and sail into an adventure while you enjoy your stay. Don't just stay in a hotel… make your stay an Adventure too! Sleeps 6- Great for kids and couples! Bring out your inner child!
Getting The Best Deal
Available on: Airbnb & VRBO
Savings: $101
Share This Post With Friends
---
9. Spectacular Luxury Half Moon Bay Home
Location: Half Moon Bay, California
This architectural wonder in the heart of Half Moon Bay in California is the perfect rental property for your next coastal vacation! This gorgeous home offers majestic views of Halfmoon Bay and Pillar Point Harbor, but its features don't stop there! It also has modern decors, plush bedding, a fully functioning kitchen, and world-class appliances to ensure your convenience during your stay.
From the owner:
Beautiful home for your next coastal vacation. Featuring a modern design and aesthetics, with sweeping views of the Pillar Point Harbor and Halfmoon Bay, you won't find a more relaxing or spectacular place to stay for your next coastal adventure. Easy beach access just steps away from the property will treat you to breathtaking sunsets in the Pacific ocean. Modern furnishings and appliances will make your next stay along the coast luxurious.
The home includes two bedrooms with 3 beds, a sleeper sofa, and two bathrooms/that sleeps up to 8 people.
The open floor plan from the kitchen through the living room and out to the deck creates an amazing ambiance of relaxation and tranquility.
Featuring beautiful kitchen appliances, you should utilize the kitchen and take in the breathtaking views from the deck over a nice home-cooked meal.
Getting The Best Deal
Available on: Airbnb & VRBO
Savings: $424
Share This Post With Friends
---
BONUS PROPERTY
Acute Point of View
Location: Mars Hill, North Carolina
Take a break from the stresses of daily life and enjoy the enchanting views of Blue Ridge Mountain at 4700 ft. high altitude. Yes, this property is almost 5,000 feet above the ground. You can experience an unparalleled view of nature, incredibly fresh air, world-class amenities like high-end bedding, a fully-equipped kitchen, and a cozy fireplace. But don't worry; even though this rental property is so high, it wouldn't leave you with wobbly legs halfway through your climb. It features a convenient incline and declines a half-circle driveway accessible for most vehicles up to the entrance railing.
From the owner:
Take a break from life and enjoy an "Acute Point of View"! This architecturally designed property boasts abundant natural light with an amazing south-facing view of the Blue Ridge Mountains at an elevation of 4700 ft. Enjoy privacy and security as you enter the neighborhood through a 24 hr manned security gate of the Wolf Laurel community. Our home has 4 bedrooms and 4 bathrooms on 4 floors with two living areas to spread out and enjoy your vacation. Or venture out on the 400 sq ft deck and enjoy the year-round cool breezes and the Smoky Mountain view, with seating for 8 at the outdoor dining table or 4 Adirondack chairs. Too cold to enjoy the outside? Cozy up to either of the two fireplaces.
Getting The Best Deal
Available on: Airbnb & VRBO
Savings: $69
Share This Post With Friends
---
Similar Articles
If you liked this article, you may like these articles too.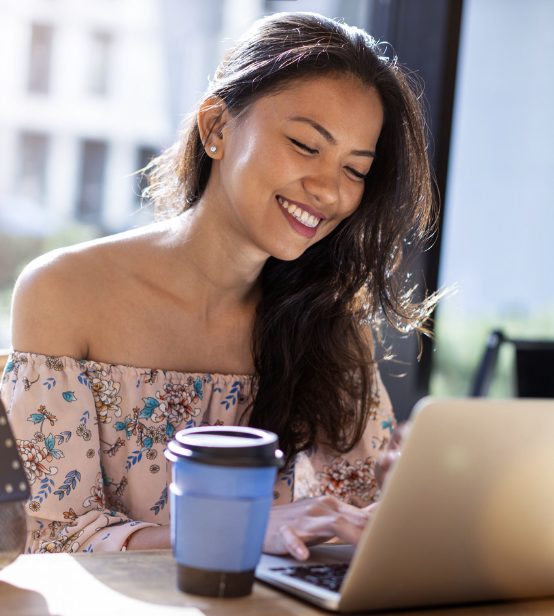 Tiffany Martin, a 33-year-old travel content contributor based in Manila, Philippines, brings the world's beauty to your screen through her writing, narrating the best places in the globe with a charm that resonates.
Aside from being a travel writer and an all-around digital nomad, she's also a wifey, a mom to two girls, and a licensed educator. During her downtime, she loves traveling, cooking, and playing with her energetic Dachshund and cuddly Golden Malinois.