Your Guide to Airbnb's 2022 Winter Release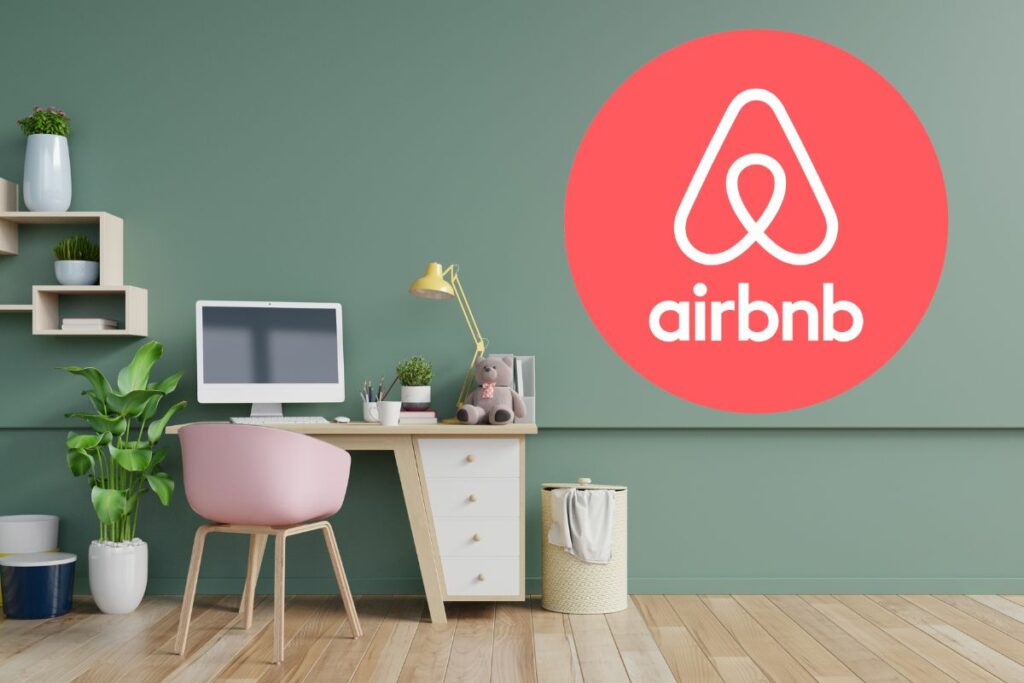 Protecting rental properties from damage is typically top of mind for all property managers/hosts. Knowing who your guests are and how they plan to use your rental is incredibly important, especially as winter party season is getting closer. 
Queue Airbnb's 2022 Winter release, which was announced last week (November 16th)!
This release was well overdue; #Airbnbust has been trending across social media platforms for many months, so hosts will welcome the improvements with open arms. But, while Airbnb markets this as a "big improvement" (there are some improvements), many are actually things that have existed for a while.    
So the question is, is this some marketing ploy for Airbnb to grow its supply and attract more hosts, or will it benefit current Airbnb hosts? 
In this article, we'll cover everything you need to know about Airbnb's 2022 winter release from a risk management perspective, why it's important and what it includes.
Round-up of Airbnb's 10 major upgrades:
1 – Aircover increased to $3 million
Is it new to Airbnb?

No
Is it an improvement?

Yes
Damage protection is, of course, a necessity for all property managers and hosts. Making sure you are covered for guest damages while renting your short-term rentals is a no-brainer. 
In 2021 Airbnb introduced Aircover (up to $1 million in damage protection) to inspire new hosts to join the platform in unprecedented times. 
Now: Airbnb has increased Aircover protection to $3 million, and now includes:
Protections for cars and boats parked at your home
Expanded coverage on art and valuables.
An increase in the coverage is great to see; however, it seems likely that this increase was implemented to try and outperform Airbnb's biggest competitors – Booking.com and Vrbo, who have recently introduced $1 million in damage protection for all their hosts/property managers who list with them. 
While the increase from one million to three million is an improvement, realistically will this be an improvement for property managers and hosts? Likely, no!
If you are interested in full damage protection that protects your properties across all your booking channels, as well as for direct booking, check out how our damage protection feature can help you here.
2- Guest Identity Verification
Is it new to Airbnb?

No
Is it an improvement?

Yes
Inviting a wide range of guests, especially big OTAs, into your properties makes background checks and guest screening even more important. As a responsible property manager/owner, you must ensure that guests are who they say they are, can be trusted to respect your rules, and are not liable to bring problems to your property. 
Without identity verification/screening, you are opening yourself up to major risks such as damage, fraud, and noise complaints, which is exactly why Airbnb needed to implement this improvement. 
Identity verification has been present since Airbnb's inception, but it was never at the forefront due to Airbnb's guest-centric stance. Previously, Airbnb asked guests to verify their identity to check they are who they say they are; however, identity verification was not a part of the Airbnb signup process, meaning not all guests on Airbnb are verified.
In Airbnb's 2022 winter release, the new "comprehensive verification system checks details such as name, address, government ID, and more to confirm the identity of guests who book on Airbnb".
While this update is a step in the right direction and one we are incredibly excited to see go global in the spring of 2023, it does leave some questions unanswered. Is Airbnb's identity verification really insufficient, and why should we trust them now if, it wasn't working before?
Airbnb still has a long way to go to provide property managers and hosts with more transparency regarding identity verification and to explain how their tech works, especially as it is still incredibly easy for guests to book.
3 – Reservation screening technology
Is it new to Airbnb?

No
Is it an improvement?

Yes

and

No
A property manager or host's worst nightmare is having their properties trashed and neighbours complaining due to out-of-control parties.
Airbnb's reservation screening AI 'technology looks at hundreds of factors to block bookings that may lead to unauthorised parties.' – Brian Chesky. 
Airbnb's red flags include: 
guests of a specific age group (below 25 years old) who live in the same area as your rental,
booking properties for 10+ people,
booking an entire home for a one-night stay, 
guests who have no positive reviews.
With the tightening of short-term rental regulations in the US and popular European cities, further improvements to the screening technology come as no surprise.
It is important to note that this is not a new feature. Airbnb introduced this technology back in October 2020 to limit house parties and crack down on unauthorised gatherings. The major improvement here is that it will be extended across more countries.
While guest screening is great, Airbnb's AI reservation screening has brought some questions from hosts, especially those with larger properties. Property managers are worried Airbnb AI bots will block booking requests that could have in fact been a very solid booking. "relying on AI to screen that is very very scary, also I have many large homes that sleep 12-15 people, this part makes me very worried" said John Hildebrand, Founder of HildeHomes, when speaking on Mark Simpson's Boostly Podcast.
While this is a move in the right direction, it does leave the question of how much choice and control will remain with the host when it comes to accepting bookings.

After all, the guests aren't staying with Airbnb, they are staying with a "host", and therefore the risk is still being taken by the hosts. So shouldn't it be up to a host or property manager to decide whether or not they want to accept the booking?
4 – Easier to file a claim
Is it new to Airbnb?

No
Is it an improvement?

Yes
This is a long-standing battle that hosts have requested, making the process to file a damage claim against guests as simple and the payout as quick as possible! 
And it seems like Airbnb might have listened! In an interview with Skift, Catherine Powell, Global Head of Hosting, said Airbnb has reduced the "steps to file a claim from the current 14 to 3. The process for getting compensated for a claim would remain an average of two weeks after the claim gets filed". Music to the ears of many Airbnb hosts!
However, it has been made clear by hosts that it is not the process they do not like, but rather the fact decisions typically favour guests than hosts, and that Airbnb is notorious for taking the guest's side, leaving hosts to deal with the damages themselves.
Let's see what comes out of this one.
Articles that may be of interest:
5 – Ground rules for guests
Is it new to Airbnb?

No
Is it an improvement?

Yes
Improvements that force guest accountability will be a win in our books!
It's great to see that Airbnb is working towards building a more trusted relationship between hosts and guests by acknowledging the behaviours of both parties, and this has been well received by hosts.
"Finally, we will be able to educate the guests on what is responsible on the guest's side when they're booking an Airbnb… Lately, guests just think if they're booking an Airbnb, they can get away with whatever they want. Whatever they want is always right, and us hosts have to do whatever it takes to make them happy. Otherwise, we'll get a bad review." – John Hildebrand, Founder of HildeHomes and Airbnb Ambassador. 
Airbnb had House Rules (text the hosts would write to inform guests of what was expected of them) but these rules were not enforced and often left hosts to deal with the consequences.
Ground Rules are an extra layer of protection on top of the House rules, so it will be interesting to see how the 'new set of enforceable standards that all guests must follow' will play out. 
The penalties for breaking the ground rules include:
First a warning
A suspension for the guest if they continue to break them
Removal from Airbnb, if warranted
Let's see how Airbnb executes this!
We are optimistic and we hope the introduction will contribute to an increase in guest accountability and ultimately reduce the push and pull seen in guest verification.
6 – More details in reviews of guests
Is it new to Airbnb?

No
Is it an improvement?

Yes
Reviews are an important metric when it comes to organic marketing. People trust people. Yet, the predicament comes when a review system is not solely understood by both transacting parties. 
It's common knowledge that the rating system of hosts and guests on Airbnb has its flaws, "not all super hosts are experts", and the true definition of 5 stars is still awaiting an answer. 
We know hosts will welcome this new improvement with open arms as they will be able to leave more pre-filled details when leaving a guest review, which will then give a clearer picture of the guest's behaviour (e.g. cleanliness) to future hosts the guest books with.    
But does this feature really matter if your listing is instantly bookable (the default booking option for all listings on Airbnb)? Once again, it comes full circle in making sure you know who your guest is before taking the booking. 
If intelligent guest verification/screening is what you are looking for, check out our comprehensive screening solution or book a call with our experts today.
7 – Retaliatory review protection
Is it new to Airbnb?

Yes
Is it an improvement?

Yes
All hosts know that Airbnb reviews and ratings are important. A good review could be the difference between a guest deciding to book your rental or moving on to look at the next listing. 
Plus, reviews are a major factor in ranking, which means they play a massive part in determining whether a guest comes across your listing.
So when a guest leaves a bad review, especially one in retaliation, it can hurt! 
The new retaliatory review protection implementation will bring a sigh of relief to hosts as Airbnb has made it simpler to request the removal of a bad review – no matter how long ago it was left. 
If you want to get rid of bad reviews altogether, an option to look into is risk management! Use different solutions to bypass guest disagreement quickly and efficiently, so you can focus on what really matters. Find out more here. 
An article that may be of interest:
8. Introduction of Fast Pay
Is it new to Airbnb?

Yes
Is it an improvement?

Yes
In a climate battling a cost of living crisis, this new addition to the Airbnb platform couldn't have come at a better time, "Fast Pay allows you to receive the money you've earned from hosting even faster". Although specific to the US only, you are able to opt in and out at any time. 
While fast payments are great, this is definitely a way for Airbnb to make extra cash. With every Fast Pay, there is a transactional fee of 1.5% (capped at $15) per each Fast Pay payment.
An article that may be of interest:
9. View Category
Is it new to Airbnb?

No
Is it an improvement?

Yes
When Airbnb rolled out the new categories search criteria in the summer 2022 release, one burning question from hosts remained unanswered. 
Hosts wanted to know where their property fell in terms of the category topic, and Airbnb has listened and acted upon these requests. 
The new release will not only allow Airbnb hosts to assign their listing to a category, but they will be able to view the category under which their homes fall.
10. Six new categories
Is it new to Airbnb?

No
Is it an improvement?

Yes
Six new categories have been introduced in Airbnb's 2022 winter release, with one category outshining the rest: the adapted category.
In an interview with New Mobility, Suzzanne Edwards, Accessibility Standards Lead at Airbnb said, "The goal isn't to provide units that will work for every wheelchair user, but to provide a baseline of access – hosts who've intentionally modified their homes with access features and enough variety that you can find something that works for you."

Statistics show that over one billion people (or over 15% of the world's population) experience some form of disability. The new adapted category is a huge step forward in accessibility within the home-sharing space and will be warmly welcomed by guests who use the platform. We hope to see this category available across all short-term rental platforms in the future. 
Other new categories include:
New
Trending
Top of the World
Play
Hanoks
Know Your Guest Takeaways
The industry is evolving. Direct bookings are increasing, PMCs are growing and booking channels are just trying to keep up. Risk prevention services are needed across ALL booking channels. 
In response to Airbnb's attempt to roll out new services to address host pain points, one thing is for sure, risk management technologies are a necessity for hosts and property managers. 
At Know Your Guest, we say prevention is better than intervention. Safety should never be an afterthought, but rather at the forefront of your operations to guarantee confidence in each and every booking. 
Airbnb's 2022 winter release has shown that the host's needs are being listened to, and although the improvements may not be innovative, they are warmly welcomed by users of the platform.
With 2023 set to be a year focused on risk management strategies, get ahead of your competition, protect your properties and mitigate the risks of parties, fraud and criminal damage by implementing Know Your Guest today. 
Learn more about how Know Your Guest can integrate across any of your booking channels by booking a demo with one of our risk management experts.
This article was first published at https://superhog.com/blog-posts-airbnb-winter-release-2022/