Facebook Groups for Airbnb Hosts – The Ultimate List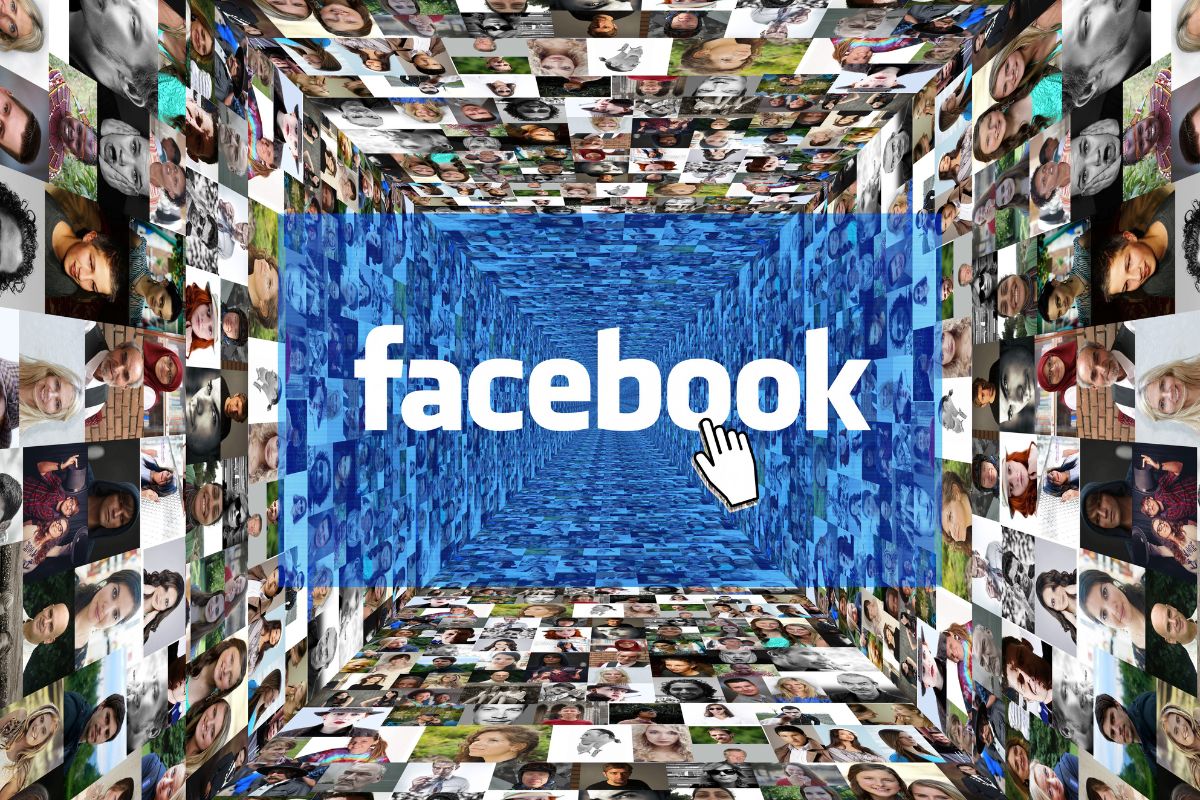 The Ultimate List Of Facebook Groups for Airbnb Hosts
Ready to crack the code on Airbnb hosting? You're just a click away from the ultimate treasure trove of insider info—Facebook groups tailored for Airbnb hosts. These digital communities are your go-to spot for everything from hot industry trends to game-changing hacks.
Get the lowdown on the freshest trends, time-saving hacks, and deep dives into the Airbnb universe. From the enthusiastic newcomer setting up their first cozy space to the seasoned veteran who's seen it all, there's a rhythm to these groups that's hard to resist. Daily threads are rife with discourse on the newest algorithm shifts, transforming mundane spaces into sought-after experiences and integrating tech to make smart homes even smarter. It's a ceaseless chatter hub: daily posts span the practical, like effective cleaning routines, to the imaginative, like Insta-worthy interior design tips.
This listicle is your gateway to the most engaging, savvy, and downright indispensable Facebook groups for Airbnb hosts and managers out there. Want to get those five-star reviews or maximize your occupancy rate? These high-energy groups have their fingers on the pulse of what's working right now.
Discover the Facebook groups that will turbocharge your Airbnb hosting journey. Click on a link or scroll down for more details…
Facebook Groups for Airbnb Hosts
1. Hospitality Community
6,000 Members
Created by Mark Simpson (Founder of Boostly.co.uk), this group is a place for support and to chat about all things hospitality, Short Stay Accommodation and more.
It's a very active group and, among other things, well known for its Tuesday Rant posts, where owners and managers can let off steam about guests and booking platforms.

All in all, it is a great host-to-host help forum. Highly recommended
Facebook Groups for Airbnb Hosts
2. Say No to VRBO Service Fees
7,700 Members
"Say No to VRBO Service Fee" on Facebook is where Airbnb owners and rental managers come to hustle smarter, not harder.
This space is hopping with daily chatter—members share their wins on sidestepping those pesky fees, swap stories about guests, and give the lowdown on local regulations. And if you're feeling boxed in by listing sites like VRBO, this group is a goldmine.
They're all about breaking free and finding ways to gain more independence in the vacation rental world.
Facebook Groups for Airbnb Hosts
1,100 Members
Started in 2016, this group is run by short-term rental expert Alan Egan. He's been a host and property manager, and thought leader in the industry for over 20 years, and this is one of the oldest private groups on Facebook.

This group focuses on direct booking tips and tricks, important industry news, and direct booking website tips, with a bit of light-hearted fun.

Alan writes industry articles for HiChee, and this is the first group where they are shared on social media, so join up to stay ahead of the curve.

Highly recommended.

Facebook Groups for Airbnb Hosts
2,700 Members
A super useful group for keeping up with industry news, legislation, and insight. Donna Martinez posts daily, so you can use this feed as an industry magazine for hosts and managers alike.

This group is unique, and it's a must-join in my book.
Facebook Groups for Airbnb Hosts
3,800 Members
As the name suggests, this active group is for hosts and managers who are using OwnerRez as their rental management software. It's a very friendly group where members can ask for advice or share problems and receive crowd-sourced solutions from other members.

If you are considering signing up for a property management system, this group may help your decision-making process.

Highly recommended.
Facebook Groups for Airbnb Hosts
6. New to Short Term Rentals, Airbnb and Hosting
12,300 Members
Jump into the "New to Short Term Rentals, Airbnb, and Hosting" Facebook group and you'll instantly feel the community spirit.
Whether you're just getting your feet wet in the rental game or you've been around the block, this group's got something for you. From crowd-sourced advice on tackling common host issues to real-talk discussions on Airbnb policies, this space is always buzzing.
The end goal? To work together as a community and help each other crush it in the short-term rental world. Don't sleep on this—joining this group is like getting a backstage pass to invaluable host insights.
Facebook Groups for Airbnb Hosts
2,700 Members
"The Huddle" on Facebook is an eclectic mix of Airbnb owners and small business entrepreneurs, all focused on social media mastery and travel. Members from over 90 countries contribute, so the activity level is through the roof.
Expect posts on social media marketing strategies that'll give your business the edge, along with solid advice on peer-to-peer travel. If you're traveling and need a place to crash, this group has a sprawling network that's got your back.
And don't be surprised if a random birthday wish pops up—it's part of the community's charm. So whether you're a host, a traveler, or just someone looking to get a handle on social media marketing, you'll vibe with your tribe here.
Facebook Groups for Airbnb Hosts
8. Holiday Rental Owners Network
1,100 Members
This Facebook group is a hotspot for independent holiday property owners focused on one thing: getting more bookings. This space covers everything from the ups and downs of using listing sites to the empowering book-direct mindset.
Whether you're running a villa, guest house, or a cozy B&B, the group is brimming with supportive peers who share your goals. Pop in to ask questions, offer your two cents, or simply soak in the wisdom to streamline your rental hustle. So, if you're all about boosting those bookings, hit that join button.
Facebook Groups for Airbnb Hosts
900 Members
A relatively new group run by Stephen Eagles. We like this group, as Stephen tells it like it is, and he has refreshing ideas.

It's a coaching group for hosts who strive to reach true personal and financial freedom, using short-term rentals as the vehicle.
The objective here is to inspire hosts to achieve excellence and efficiency in their business so they can buy back the freedom to pursue their true passions.
Facebook Groups for Airbnb Hosts
331,200 Members
The Professional Hosts Facebook group is a real-deal spot for Airbnb owners. It's buzzing, with folks constantly dropping tips, stories, and the occasional "what-was-I-thinking" goof-up. Want to know how to jazz up your listing?
Or maybe you've had a guest story you just have to share? This is your place. It's pretty active, too, so there's always fresh content to scroll through during your coffee break. Newbies, seasoned hosts, everyone's here, helping each other out. There is no fluff, just genuine, been-there-done-that advice and camaraderie. If you're in the Airbnb game, you'll want to be in this group.
Facebook Groups for Airbnb Hosts
11. Vacation Rental World Summit
1,100 Members
Antonio Bortilotti's Facebook group is the companion to the best vacation rental event on the calendar.

You'll find industry news from business heavyweights and updates for the upcoming VRWS conferences (in Barcelona this year – 3rd-4th or November 2023)

Tickets are available here https://vacationrentalworldsummit.com/


Facebook Groups for Airbnb Hosts
50,800 Members
The STR University Facebook group is where Airbnb hosts, both new and experienced, come to get the real deal on making more money with their listings. People post daily about all kinds of stuff: how to set up an eye-catching listing, what not to do to avoid bad reviews, and even how to game the algorithm for more visibility.
Whether you've just got your first keybox set up or you're managing multiple properties, you'll find useful tips that you can actually use.
Facebook Groups for Airbnb Hosts
63,300 Members
The Airbnb Superhost Tips and Tricks Facebook group is pretty much the friend you wish you had when you started hosting. The feed is buzzing with folks sharing their hosting highs and lows, and you can find anything from quick hacks for getting five-star reviews to how to handle that oddball request from a guest. People are on it, posting and replying all day, so there's no waiting around for answers. If you're serious about nailing the hosting game, you don't want to miss out on this group.
Facebook Groups for Airbnb Hosts
118,500 Members
Run by top-notch Airbnb Superhosts and the sharp minds at Synchronest.com, this Facebook group is less like a lecture and more like a jam session for anyone serious about short-term rentals. If you've got questions, odds are someone's got answers. Maybe you're eyeing a decor revamp or sweating a last-minute cancellation?
Here, you'll find an active community chipping in with advice or strategies you might not have thought of. It's not just a one-way street either; your own hosting experiences are gold for someone else.
Facebook Groups for Airbnb Hosts
97,700 Members
Whether you're a pro cleaner specializing in Airbnb turnovers or a host on the hunt for top-notch cleaning services, this Facebook group is where you'll want to be. Forget scrolling endlessly online; this community is a one-stop shop for all your cleaning and maintenance needs.
People post daily about their services, seek out skilled cleaners, and trade advice on the best cleaning hacks for short-term rentals. If you want your Airbnb to sparkle and shine or help others achieve that polished and Pinterest-worthy look, this group's got your back.
Facebook Groups for Airbnb Hosts
52,400 Members
If you're renting out your property, or even just thinking about it, this Facebook group is where you wanna be. It's not just for Airbnb; we're talking VRBO, vacation rentals, the whole nine yards. The members are super active, sharing what works for them, what doesn't, and how to get ahead.
And it's not just chit-chat; you get real strategies you can use and how you can dodge curveballs. If you've got friends who are curious or want to dive in, invite them too. Plus, they keep rolling out free tips and how-tos.
Facebook Groups for Airbnb Hosts
122,900 Members
Are you in the business of short-term rentals—think Airbnb, HomeAway, or VRBO—then, this Facebook group is your goldmine. The activity here is constant. People don't just share success stories; they also get real about the hiccups they've faced, policy changes, and management headaches.
So whether you're troubleshooting a problem or just want to know how to improve your rental game, the insights here are invaluable. It's a straight-up community of hosts and property managers that offers no-nonsense advice and discussions. Get in, ask, share, learn—that's the motto here.
Facebook Groups for Airbnb Hosts
55,900 Members
For everyone navigating the Airbnb or short-term rental scene, this Facebook group is your treasure trove. Hosted by Sean Rakidzich and his top-tier team, you'll be diving into a pool of hands-on insights and experiences. Learn the ropes from landing your first booking to riding out those tricky quiet spells.
More than the invaluable pieces of advice, the group offers deep-diving interviews, engaging Q&As, and training videos at zero cost. There are also valuable exclusive courses and even one-on-one coaching sessions! Think of it as your one-stop hub to elevate your hosting journey, surrounded by a community that's got your back.
Facebook Groups for Airbnb Hosts
28,000 Members
Are you looking to crunch numbers and turn your Airbnb side hustle into a full-time gig? This Facebook group is your jam. The folks here aren't just hosts; they're go-getters working toward serious financial goals. The vibe is entrepreneurial, so posts go beyond the usual "how to get five-star reviews."
Think investment strategies, diversifying income streams, and tips to level-up your financial game. Questions fly, answers roll in, and the community is buzzing 24/7. So if you're in the market to talk dollars and cents while scaling your Airbnb venture, this is the group for you.
Facebook Groups for Airbnb Hosts
13,700 Members
Last but not the least on this list is a treat for hosts and guests alike. This Facebook group is the real deal for Airbnb hosts who want to maximize their earnings through Direct Booking. It's a beehive of activity with hosts and guests constantly sharing insider tips on dodging those annoying fees from big platforms.
Whether you're hunting for cost-saving hacks or want to dish out your own golden nuggets of wisdom, you'll find it here. The posts range from how-to guides to real-time advice on price adjustments.
Which Facebook groups have we missed?
Do you have a favorite Facebook group that isn't on this list? Let us know in the comments and we'll add it so other hosts can benefit.
Tiffany Martin, a 33-year-old travel content contributor based in Manila, Philippines, brings the world's beauty to your screen through her writing, narrating the best places in the globe with a charm that resonates.
Aside from being a travel writer and an all-around digital nomad, she's also a wifey, a mom to two girls, and a licensed educator. During her downtime, she loves traveling, cooking, and playing with her energetic Dachshund and cuddly Golden Malinois.