Vacation Rental Website Builders – What Are Your Best Options?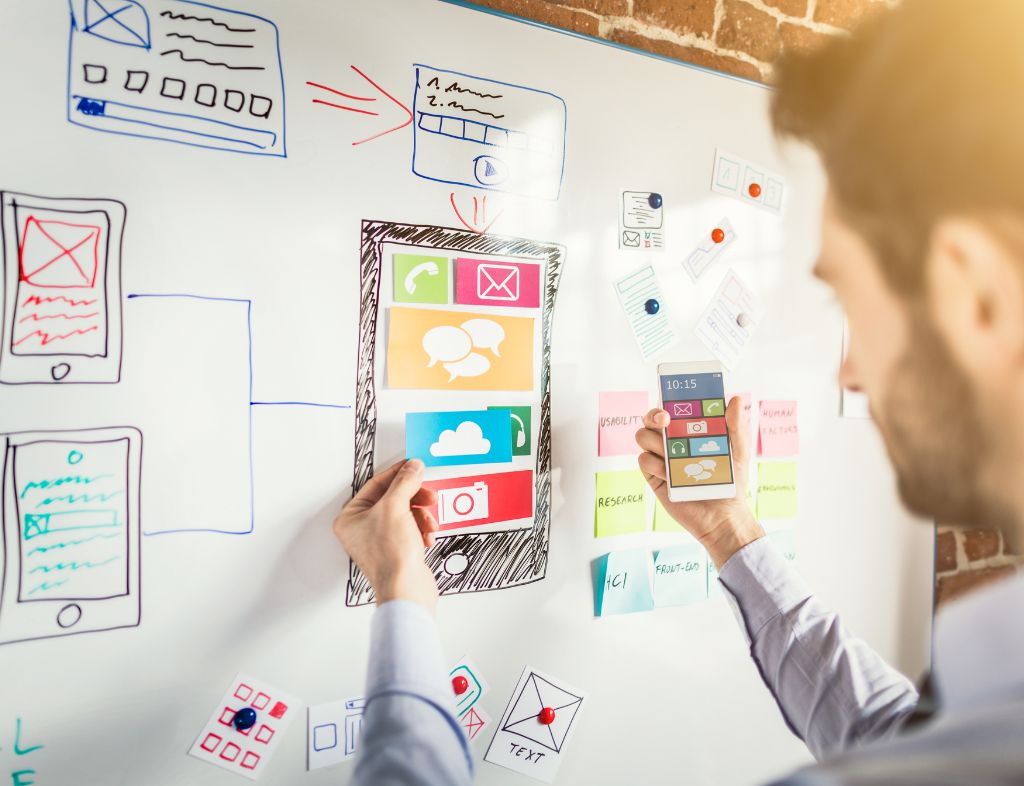 Vacation Rental Website Builders – What Are Your Best Options?
So, if you are reading this article, you're probably looking at vacation rental website builders to create a website to take direct bookings, or your existing website needs a makeover. Well, read on, as I'll cover everything from soup to nuts to help you find the best solution to your needs.
Quick Navigation
Things to know before you start
Lodgify
Hostaway
Tokeet
Smoobu
Futurestay
Hosthub
Guesty
Uplisting
Conclusion

The importance of direct bookings in the hospitality industry
I won't dwell on this too much, as so much has been written on this subject, but we are in a fiercely competitive marketplace. The short-term rental space is awash with booking options for potential guests.
There are the big brand sites, local sites, property management sites, a myriad of social media pages and groups, and more, all shouting book me, book me.
As a host or small property manager, it's essential to be able to take direct bookings, now more than ever.
Advantages of having a dedicated direct booking website
Trust – Put yourself in the position of the traveler. Why would I book my next vacation via a Facebook post instead of via a big brand like Airbnb or VRBO? A professional-looking, easy-to-navigate, and simple-to-book website ups your online presence and instills trust in potential guests.
Control – Having your own website gives you more control of your business and how it's represented online. You dictate who stays and who doesn't (no bachelor parties, no spring breakers), and you operate your own cancellation policies (no more cancel any-time policies from third-party companies).
Price – Without the commission (service fees) that the big listing sites add, you can offer the lowest price on the web. That's the most significant incentive for potential guests to book with you.
Exposure – Site visitors only see your property. They aren't overwhelmed with 10's or 100's of other options.
Reduced risk – If you rely solely on the likes of Airbnb and Booking.com and, for whatever reason, they remove your listing, your business is dead in the water. Having your own website is a great fallback position.
Disadvantages of having a dedicated direct booking website
You won't find too many people telling you about the drawbacks of creating and operating your own book-direct website, but I'm here for you.
Cost – Websites and website designers don't come cheap. As a general rule, if you find a cheap solution, it's probably not worth having. I'll cover costs later on in some detail.
Time – No matter which solution you plump for, you'll need to spend time setting up the site (even if someone else is creating the site, you'll need to collate photos, list amenities, write copy, etc.), and you'll need to manage bookings.
Work – Taking direct bookings is more work. Direct bookings take time to manage. Potential guests have questions, emails must be answered, deposits must be invoiced, and installments must be chased. It all adds up. Calendars need updating, rates need adjusting, and even incoming spam needs managing.
Longevity – This is the one area that hosts don't factor in when budgeting for a direct booking website. Web design is forever evolving, both technically and visually. The bottom line is that you will need a new website (or your existing website will need a makeover) every 3 – 5 years.
Considerations before creating a direct booking website
Budget and resources – As I mentioned before, there are no exceptionally cheap options, and those that are cheap aren't really worth having. If you have a website made from scratch, you probably need to budget somewhere between $1,000 and $3,000 for a single property site (plus monthly hosting fees of around $30). If you are using a vacation rental site builder, you´re probably looking at between $15 to $60 a month. If you create the site yourself, you'll only need hosting and maybe some paid plugins. We'll look at these options in more detail later in a follow up article.
Target audience – It's important to align your website with your target audience (where possible). This isn't always possible, though. When I was running my last Airbnb, I had all sorts of guests, from 18 to 80, from all over the world, so my target audience was pretty much everyone.
If your property is near Disney and you cater to families, or if your home sits on a golf course and caters to groups of golfers, these are things that you need to consider, and your site should speak to these demographics.
Market research – If you are just building a website showcasing your property, I wouldn't get too bogged down with market research to begin with. Keyword research will be beneficial if you plan to write a blog highlighting things to see and do in your destination.
Your brand, property, and domain names – I recommend choosing a unique name for your property and domain. There are many condos called Ocean View and hundreds of Rose Cottage cottages. If someone is searching for one of these, they will have difficulty finding it.
It's not easy coming up with, choosing, and deciding on a name for your business, but there are brand name generators online. Check out https://logo.com/business-name-generator – Most are free to use and also tell you if the domain is available.
Some options here offer sub-domain or provider name domains, like myplace.wordpress.com or yourrental.smoobu.com – Avoid these options as they are very unprofessional.
Email – Also avoid using Gmail, Hotmail, etc. email addresses. This also projects an unprofessional air about your business and brand.
Logo – Once you have a brand name, you will also need a logo. Head over to Fivrr.com and choose a logo designer. Prices range from $5 and upward. My advice here is to spend $50 or more. You get what you pay for. Look for a design package that will produce a number of logos to choose from, and make sure that some revisions are included.
Systems
Integration with existing systems (property management system, channel manager, etc.) – If you are already using a PMS or a channel manager, make sure that it can be integrated with the platform that you choose to create your site on.
Booking engine – If you are creating a direct booking website, you will need to integrate a booking engine. These manage your calendar, rates, quotes, bookings, and in many cases, emails. Take some time to research which booking engine you would like to use. Most work on a monthly subscription basis, but some work on commission. Check out Owner Rez and Free To Book. Most of the vacation rental website builders covered below have booking engine options.
SEO and online visibility – SEO stands for Search Engine Optimization. This is the one area that hosts don't understand. The majority of hosts build a 5 – 10 page website that promotes their property and the hope (expect) their website to appear in search (organic Google search) when people search for terms like 'vacation rental *their destination*', or 'holiday rental *their destination*', or something similar. That's not going to happen.
I'm not saying this to rain on your parade. I'm just sharing my experience and the reality of the situation. There are millions of short-term rental websites and possibly hundreds serving your location. Most of these will be older (more established), and many will be larger (more informative) than your new site. Google prefers older and informative over and above new.
That said, there is still a lot to be gained by having your own site. Friends, family, and colleagues can book directly with you. Your social posts can point to your site. You can start to build your brand. But, when your site is new, you will need to drive traffic to it as opposed to sitting back and expecting traffic to just arrive.
Best options for creating a direct hospitality booking website
You have a few options when it comes to creating your new website. You can create it yourself, you can get someone else to create it for you, or you can use a specialist vacation rental website builder. This article takes a deep dive into the best specialist vacation rental website builders available at present.
Specialist vacation rental website builders
In today's digital era, having a captivating and user-friendly website is vital for any vacation rental business to thrive. Fortunately, there's a range of specialized website builders designed specifically to cater to the unique needs of vacation rental owners and property managers.
Unlike generic website builders (like WordPress or Wix), specialist vacation rental website builders offer a plethora of features and tools tailored to streamline and optimize the rental experience.
From seamless booking systems and customizable templates to integration with popular vacation rental platforms and advanced property management features, these builders are designed to empower property owners and managers to create stunning and functional websites that attract and convert potential guests.
1. Vacation Rental Website Builders
Lodgify
Founded in 2012
First on our list of specialist vacation rental website builders is Lodgify. They were the first to offer these services in this space.
Features
Easy-to-use website builder
20 templates to choose from (see them here)
Fully set up for search engine optimization (SEO)
Your site will accept online payments
Easily add additional pages, and edit your main site navigation
Mobile friendly
You can use your own custom domain name
They also offer widgets for WordPress, Wix, etc.
Pros
The templates include an integrated calendar and booking option.
Each site is available in over 30 languages, so if you attract guests from different countries, this is a big bonus.
Great for single and multiple property businesses.
Built-in review collection to help with building trust.
Fast & Secure Hosting.
SSL, Unlimited Storage & Bandwidth.
24/7 Monitoring & Daily Backups.
Additional services
Lodify offers a property management system, a channel manager, guest messaging, email support, and free onboarding. You can see a full overview in the video below
What it costs
Lodgify offers 3 packages, Starter, Professional, and Ultimate. Prices start at $13 a month for the starter package, but that package also charges a 1.9% booking fee on bookings taken through your website and channels connected via API.
The Professional and Ultimate packages don't charge booking fees, and start at $38 and $59 a month, respectively. Bear in mind that these prices are for a single property website, and prices increase on a sliding scale as you add additional properties.

You can see the full pricing breakdown here
Is there a free trial?
Yes, Lodgify offers a 7-day free trial. With no credit card required!
What people think
Lodify has a TrustPilot score of 4.4 from 422 reviews
2. Vacation Rental Website Builders
Hostaway
Founded in 2015
Hostaway are very much in the news at the moment as they have just secured $175 million in investment, so they have big plans, that's for sure.
From what I can see, Hostaway is aimed at property management companies more than individual hosts.
Features
It's very difficult to assess what features Hostaway sites come with as they don't have any example sites on their websitesite. This is all they have to say…
Pros
TBH, it's not at all clear what the pros are. You will need to book a demo for more information, but here's an overview…
Additional services
Hostaway provides WordPress, Wix, or Squarespace, booking widgets, including search, calendar, and secure payment tools.
They also have a very informative Youtube channel
What it costs
This is where I have an issue with Hostaway. They don't have any pricing on their website. You need to book a demo, and they will provide you with a custom price.
Is there a free trial?
No, Hostaway doesn't offer a free trial.
What people think
Hostaway has a Trustpilot score of 4.6 from 294 reviews.
3. Vacation Rental Website Builders
Tokeet
Founded in 2015
Tokeet is a suite of vacation rental software that includes a website builder. It's built for single property hosts as well as property managers.
You can create a website in Tokeet via their Webready portal. Here's a quick walkthrough video that shows what's involved.
Features
If you use Tokeet's services, you get the whole suite of features.

Reservation Manager
Channel Manager
Mobile App
Website Builder
Payment Gateways
Integrations
Custom Branding
Unlimited Users
Pros
A one-stop shop for channel management, staff management, invoicing, payments,
Tokeet works with a host of payment processors. There are 12 at present, including Stripe, Authorize.net, and Paypal.
Additional services
Tokeet offers a lot of integrations. Too many to mention here, to be honest. Check them out here.
You can also integrate with Wheelhouse, RateGenie, Beyond, and PriceLabs, if you want to include dynamic pricing.
What it costs
Prices start at $19.99 a month for a single property. After that, prices are as follows…
They offer a 15-day free trial so you can take Tokeet for a test drive before you part with any money.
Is there a free trial?
Yes. Tokeet offers a 15-day free trial. No credit card is required, and you get instant access to all of their applications.
What people think
Tokeet has a TrustPilot score of 4.4 from 183 reviews
4. Vacation Rental Website Builders
Smoobu
Founded in 2014
Smoobu is another one-stop shop for your vacation rental business. It offers a full suite of tools to keep you on top of all your operational needs.
Features
Availability Calendar
Online Payments
Fully Responsive
Own Domain
Custom Branding
Multi-Currency
Multilingual
Pros
Smoobu's website builder gives you the ability to upload your own logo, so you can keep your brand awareness consistent.
Each site is available in over 25 languages, so if you attract guests from different countries, this is a big bonus.
Great for single and multiple property businesses.
Custom Details & GDPR Ready Easily add all your accommodation's details, such as location, amenities, descriptions, house rules, contacts, privacy policy etc.
Custom Javascript & CSS
Additional tools
Smoobu has a channel manager, a PMS, rates synchronization, a booking engine, and an availability calendar. It also has guest communication tools and automated templates.
There's a pretty cool guest guide that can provide your guests with lots of relevant information regarding the property and the local area. From check-in instructions, Wi-Fi credentials, health practices, maps, videos, etc,
What it costs
Smoobu offers 3 subscription packages, basic, professional, and team. All 3 packages come with a 14-day free trial.
The basic package is free, which is pretty impressive, but that doesn't include the channel manager, and the website will be a sub-domain like yourrental.smoobu.com.
The prices below are for one property per month, paid yearly. Click on the image for full details
Is there a free trial?
Yes. Smoobu offers a 14-day free trial. No credit card is required, and you get access to all of their applications. You also get support in 7 languages
What people think
Smoobu has a TrustPilot score of 434 from 128 reviews
This is the lowest user score on Trustpilot of the platforms in our list.
5. Vacation Rental Website Builders
FutureStay
Founded in 2012
FutureStay is a little different from the other sites on this list as it is aimed at the individual host or small manager market. It's designed to help you build, grow and optimize your business by using a simple roadmap.
It offers hours of video courses that take you, step by step, from beginner to expert across all aspects of the rental marketplace.
Have a look at their website and Youtube channel to see if it's a good fit for you.
Features
FutureStay Lite
Generate a beautiful website in 5 minutes
Share online with friends, family, and followers and receive reservation inquiries.
Try the property management dashboard at no additional cost
Link to a bookable listing on Airbnb
FutureStay
Get a fully bookable site with automated guest emails in minutes
Give visitors to your site a premium experience and take instant bookings through the powerful booking engine
Easily list your property on Google Vacation Rentals, Airbnb, and other top sites 
Manage your calendar, property, and payments through the easy to use, mobile-friendly dashboard
Automate workflows, tasks, and communications
Pros
Good for people starting out on their short-term rental business.
More of an entire course than just a software provider.

Additional services
Expert training via videos
What it costs
Futurestay Lite is $15 per month per property, and Futurestay is $79 per month per property
Is there a free trial?
Yes. Futurestay offers 30 days for free. But you will need to subscribe and then cancel your subscription if you don't think it's for you.
What people think
Futurestay has a TrustPilot score of 3.9 from 24 reviews.
6. Vacation Rental Website Builders
HostHub (formally Syncbnb)
Founded in 2017
When it comes to building your hospitality website, Hosthub is a little different.
All of the other website builder platforms on our list offer a subscription service. You pay a monthly fee for your site. If you stop paying or decide to move to another platform, you lose your website.
Hosthub charges a one-off fee for their web builder, and your site is yours forever.
Features
High-quality, optimized websites personalized to your needs.
Online payments
Syncs with other channels
Support from their experienced team
No monthly fees
Choose from multiple themes and layouts (see some example websites here)
On-site reviews from your guests
Pros
An unlimited number of listings and the first 3 are included in the fee and will be added by Hosthub staff.
2 hours free training course.
50% discount on Hosthub channel manager pricing (0% discount on the first property, 30% on the second, and 20% on the third property for the first year of usage).

What it costs
Hosthub will build your site for a one-off fee of $799 (for up to 3 listings).
If you want any change after the delivery of the website, you will be charged an extra $30 per hour.
If you wish to integrate Hosthub's booking engine, there is an additional one-off fee of $399
You can also integrate their channel manager and property management system for $28 monthly (see discounts in the pros section above). This price is for one property (see pricing details here).
Is there a free trial?
Yes, Hosthub offers a free 14-day trial
What people think
Hosthub has a TrustPilot score of 4.3 from 43 reviews
7. Vacation Rental Website Builders
Guesty
Founded in 2013
Easily set up your booking website in a matter of minutes to start accepting direct reservations without channel commissions, instantly increasing your revenue.
Features
Create your branded website with a single click
Personalize your website with additional pages
Run marketing campaigns and offer discounts
Collect security deposits automatically
Mobile friendly
You can use your own custom domain name
Pros
You get all of Guesty's features included in the monthly subscription

Here's a quick pverview
Additional services
Guesty offers
What it costs
The prices below are monthly prices if you pay annually. Click on the image for full details.
Is there a free trial?
Yes, Guesty offers a free 14-day trial. There's no credit card required.
What people think
Guesty has a TrustPilot score of 4.5 from 424 reviews
8. Vacation Rental Website Builders
Uplisting
Founded in 2016
Uplisting offers a full suite of software tools to help you manage your rental business. One of their tools is an easy-to-use website builder.
Features
Professional Templates: Uplistings provides a collection of modern and visually appealing templates designed specifically for vacation rentals. These templates are customizable, allowing users to showcase their properties in a unique and captivating way.
Seamless Booking System: Uplistings offers an integrated booking system that allows guests to check availability, view pricing, and make reservations directly on the website. This feature streamlines the booking process, reducing friction and increasing conversions.
Uplisting has a very good page on building one of their website. Check it out here
Pros
Professional Templates
Seamless Booking System
Channel Manager
Mobile-Friendly Design
SEO Optimization
Integrated Analytics
Dedicated Support
Additional services
Advanced Property Management: Uplistings provides robust property management tools, including automated guest communication, reservation management, and invoicing. These features help streamline operations and enhance the overall guest experience.
What it costs
Uplisting costs $100 per property per month.

You can see the full pricing breakdown here
Is there a free trial?
Yes, there is a 14-day free trial
What people think
Uplisting has a TrustPilot score of 4.3 from 40 reviews
Conclusion
Creating a direct booking website is a big undertaking, both in time and money. Despite the claims like, "create your site in minutes," there's always more to it than that.
Time spent upfront thinking about what you want to achieve in the short to long term will be well spent.
Do you only want a simple web presence or integrated bells and whistles like channel management, booking engines, property management systems, etc.?
The ins and outs of the various options can become confusing. The more you look, the more difficult selecting one over the other can become. Draw up a checklist of what you want to achieve and what tools you want to use.
If you want direct bookings, then a booking engine will be essential. Other add-ons like channel managers and the like will depend on the size and scope of your operation. A channel manager could save you much time and work if you list on multiple platforms like Airbnb, Booking.com, or VRBO.
More on this subject
Maybe you are thinking of creating a website yourself or having a web designer do it for you. Watch this space as we will look at those options in the coming weeks.
Want to know more about direct booking?
Check out this article