Getting More Direct Bookings – The Value Of Repeat Guests
In the vacation rental world, there is a lot written about direct bookings.
Hosts employ all sorts of tactics to try and boost their direct booking numbers. They create their own websites, spend time on social media, write traffic-driving articles about their destination, spend time on search engine optimization and Google My Business, and lots more besides.
But many don't pay enough attention to the value of repeat guests.
In this article, I will outline some of the reasons to increase your efforts to encourage repeat booking and some tactics that you can employ that will help boost the number of travelers returning to your property, year after year.
Before we start
First things first…

The vacation rental market is far from a one size fits all marketplace.
If you own a city center apartment that tends to accommodate short-stay guests (tourists) then the chances of hosting repeat guests are slim, at best.

But, if you own a property that caters to extended families, taking long weekend breaks or one or two-week vacations, then the chances of you snagging repeat bookings are far higher.
Getting More Direct Bookings
Let's kick off with some basics…
Repeat bookings are the best bookings of all.
Repeat bookings are direct bookings.
They book with your house rules and your cancellation policy.
There is little to no marketing cost or effort associated with repeat bookings.
The guest/s already knows you and your property, and the destination.
You won't be faced with the normal deluge of pre-booking and pre-arrival questions.
You are more likely to get good reviews.
You don't start the year with an empty calendar
This is a big one.
Without any repeat bookings, you start each year with an empty calendar along with the stress that that brings.
When you nurture repeat bookings you have fewer weeks to fill, right from the get-go.
You know these guests.
New guests bring a certain amount of doubt with them.
Will they complain about the property?
Will they cause damage?
Will they leave the place clean and tidy?
These doubts are alleviated with repeat guests.
There's a higher level of trust in the host – guest relationship.
A real-life example
I have a friend, Steve, that has 3 lakeside properties, Pike Point, Osprey Point, and Beach Point, in the Adirondacks, New York State.
This year (2022) Steve has hosted 76 groups of guests across his 3 cabins. It's a relatively short season but he's pretty much fully booked, year on year.
41 of those groups were repeat guests.
Over half of Steve's bookings (41/76) were repeat guests that knew exactly what they were getting.

But there's another factor at play here and that's FOMO or fear of missing out.
When looking at high season, the repeat guest percentage was a whopping 90%+
They rebook at the end of their vacation because they are worried that someone else will take that week or weeks.

17 of those groups have been coming for 5 years or more.
Osprey Point has only been operating for 3 years but 80% of all guests that stay there have been every year.
Steve (as of September 2022) already has 28 weeks booked for 2023 and 26 of those bookings are from his loyal fanbase of serial repeat bookers.
It's pretty much, vacation rentals on autopilot.
You can see Steve's places here, https://vacationadirondacks.com/
The secret sauce

I asked Steve what's the secret to his success and here's what he had to say…
"It's not hard. Put the guest 1st, treat them with utmost respect, and let them know that they are great guests"
The devil is in the detail
Making guests feel welcome is key. Being hospitable is essential. We are in the hospitality business after all.
Up your game and reap the rewards.
There are a number of things that you can do that will make your guests feel more at home.
And therein lies the secret.
Make your guests feel at home.

Hotels, and hotel rooms, in particular, are soulless cookie-cutter spaces that are in no way homely.
I've stayed in a lot of Airbnbs and in lots of traditional vacation rentals. Some have been set up like hotels and some have been presented like homes.
Guests will always be more inclined to rebook the latter.

Getting More Direct Bookings
What makes a house a home?

In simple terms, real estate agents sell houses, we are renting homes.
The more homelike (and welcoming) we make our properties, the more 'at home' guests will feel and the more likely they will be to rebook.

The Danes have a word – HYGGE – The nearest translation into English is cozy but it's more of a feeling than a word.
Try and add some hyggeness to your property. Heather Bayer (of cottage blogger fame) uses essential oils so her properties smell lovely and well as look lovely.

Ideas that can boost repeat bookings
First impressions

If you don't do an in-person meet and greet, call or text to make sure that they arrived and settled in ok.
Antonio Bortolotti, the founder of the Vacation Rental World Summit, does a Zoom video call with his guests when they arrive. Even though he's hundreds of miles away, he spends 5 or 10 minutes chatting and asking if they arrived ok and that all is well with the property.

This helps the guests feel cared for, it's free to do, and only takes a few minutes.



Welcome packs


I'm a big fan of providing a welcome pack for guests on arrival.

I like to provide fresh bread, tea and coffee, milk, and some locally grown produce, all in a nice basket.
I alter the contents depending on the guest's time of arrival. If they are arriving late, I'll swap the tea and coffee option for some wine and beer.
My thinking here is if friends were coming over to my own home, I would offer them a cup of tea or coffee (if they come during the day) or a glass of wine or a cold beer (if they come later in the day, or if it's super hot).
I want to treat my guests like I treat my friends.

These little touches also buy me some credit if something goes wrong.

If they have young children consider providing coloring books and some pencils. Older children appreciate a PlayStation or Xbox and some games.
Happy kids equal happy adults.


Fresh flowers in the property are another option that takes your offering to another level. They make the place look nicer and they show that you care.

Write individual, handwritten, welcome notes to each group of guests. Again, this adds a personal touch, is super easy to do and costs next to nothing.
As an alternative, you can buy welcome signage Canva templates (like the example below) specifically for short-term rentals on Etsy for around $5 and edit them to suit your own needs.
What's on during their stay?


Provide up-to-date information on events that are happening in the area during each stay. Many local tourist authorities print weekly or monthly guides so this information is easy to provide and it helps the guests choose how best to spend their days. If guests spend their vacation doing the things that they like, they will have a better time and will be inclined to return for more of the same.

It's these little things that make a difference. They make a stay at your property special, irresistible, memorable, and habitual.



Here's one thing that Steve does, that takes him and his properties to another level.

Steve has wooden signs made for each set of guests.
They have "The Jones Family" carved into them and he hangs them up on each cabin for the duration of each stay.
He just changes the sign each time there's a changeover.
This simple touch literally transforms each of Steve's cabins into a personalized home for each set of guests – Before they've even walked through the door!

Guests don't just like this, they absolutely LOVE this.

Guests even take selfies next to the sign and share them on social media (this is free word-of-mouth advertising). They always mention the signs in their post-stay emails to him.
They feel at home, because of these signs. They rebook.
Guests feel extremely welcome, guests think that the owner really cares, and guests take better care of the house & property when their name is on it.
They write to Steve
Dear Steve,

We are having a wonderful time.

I was so blessed to see our name on a lovely wooden engraving
Hi Steve,

We are really enjoying our stay here @ Beach Point. What a great spot you have!
We have some additional family that would potentially love this area as well and I was wondering if there was a week next summer (2023) where both Beach Point and Osprey were available the same week?

And we love the personalised sign welcoming us!

Thanks Adam
We're having a wonderful time! Kids are loving the beach. Place is beautiful!

We love our LaGoy family sign!
Now some of you are probably thinking, I can't afford to do that!
But personalized signs are cheap, especially when compared to the big listing sites' commissions that everyone pays as first-time guests.
Here are some that are available on Etsy
You'll find more options on Etsy here
Getting More Direct Bookings

Email
Make sure that you get guests email addresses.

There are a number of ways to do this. You could just ask, but one of the easiest ways is to provide access to your WiFi via a Stayfi router.
Every guest wants to connect to your WiFi. They connect to a splash page where they have to enter their email address in order to connect. We are all used to this type of login at airports, cafes and other public services.
You buy one or more access points and then pay a monthly fee. Access points cost from $125 and the monthly subscriptions start at $8 a month.
You can see more on how this works in this 5 minute video

Once you have guests emails, keep in touch with them. You don't need to send out weekly or even monthly emails but do keep in touch with them. An occasional email keeps you and your property in their minds and that in itself can prompt a booking.
Also email past guests if you have a late cancellation or a special deal. Also consider telling them about upcoming events in your area. Maybe there's a jazz festival coming up and maybe a past guest is a jazz buff. . Local events of all sorts can trigger bookings so why not tell your best guests all about what's on. You never know.



What do you do that encourages repeat bookings?
We'd love to know so please tell us in the comments below.
Click here for more advice on getting more direct bookings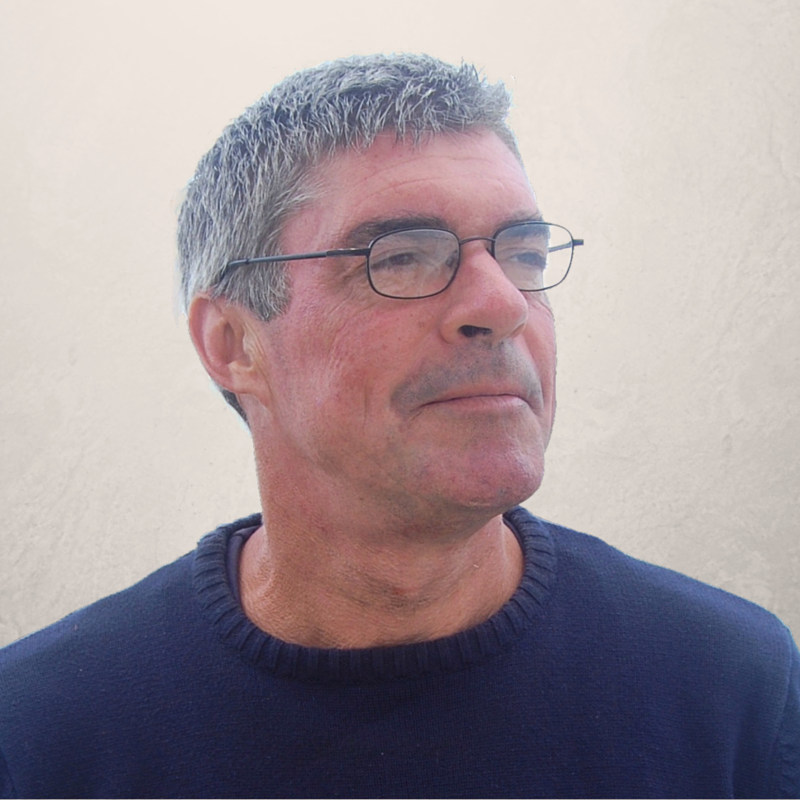 Alan has been working in the vacation rental sector since 2004, when he first created a listing site for his property management company. He has been helping short-term rental owners and managers to stand out in an over-saturated marketplace for over 12 years and has written thousands of articles in that time.
He has written books on vacation rental photography and was the first in the industry to create online marketing courses for hosts.
He has given keynote presentations across various subjects at The Vacation Rental World Summit, VRMA, VRMintel, Host, and The Book Direct Summit.