20 Free Tools That Make Your Hospitality Website Rock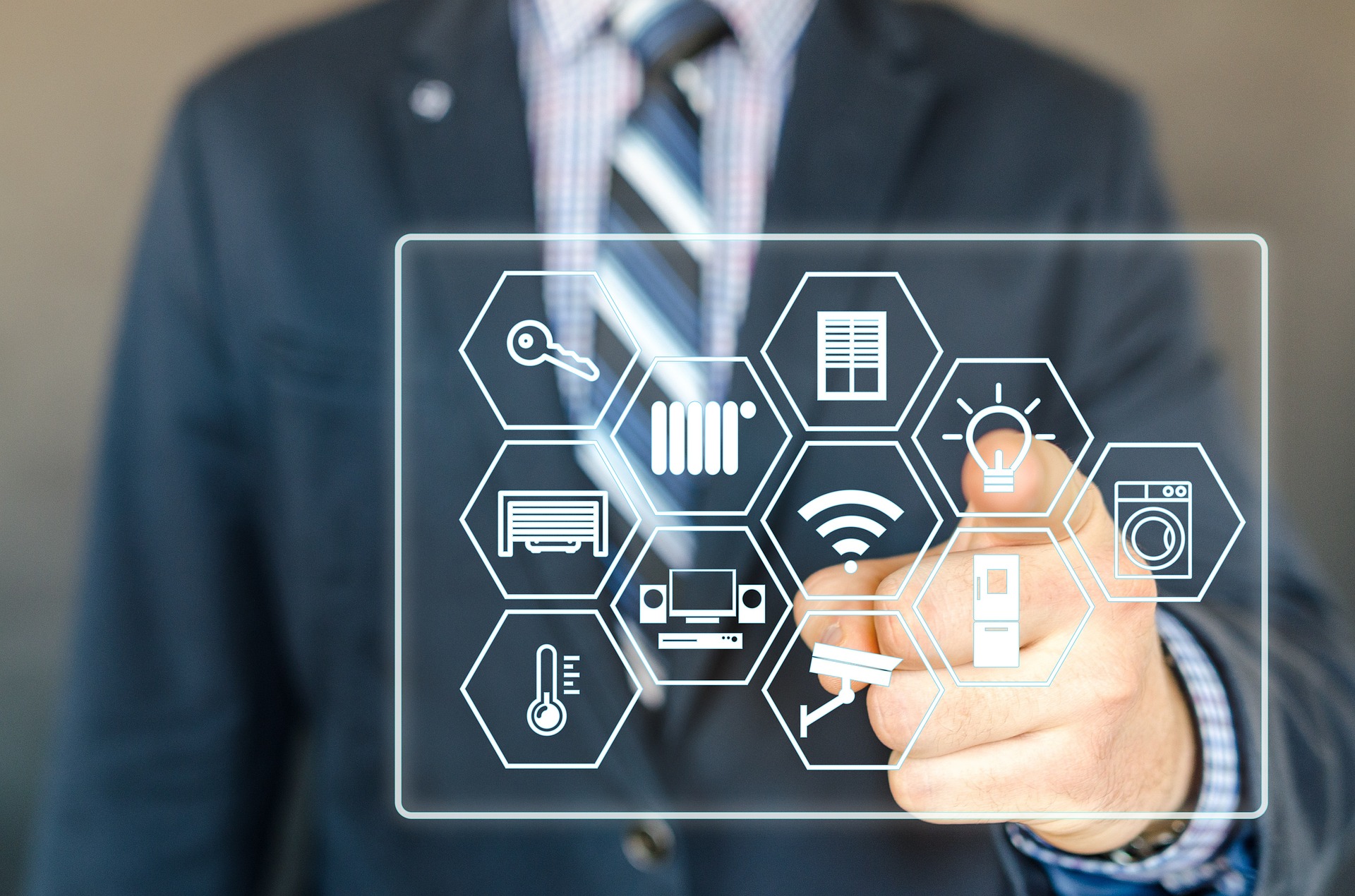 Here at Rent More Weeks, we don't just make websites, we strive to create great websites on every level.
In order to do that, we use a lot of online tools and we've put together a list of free tools that can make your website look and function better.

We create websites for a living and we use these tools on a daily basis so we know them inside out.
Have a look through the list. You may well find something that makes your life easier. You'll certainly find free tools that can help pimp your hospitality website to the next level
Free Images
There are often times when you need a great photo for your website or social media post but you don't have a suitable image to hand. That's where royalty-free image providers come into their own.
There are a lot of sites offering free images but I use the following three most of the time.
Unsplash
Usplash is one of my favourite online tools. It has a huge selection of images to choose from.
Once you add your keyword it will display a selection of images that match your search.
You can narrow the search by orientation and colour.
I use this site on a daily basis.
You can download each image in a number of widths. Just sign up for a free account, verify your email and you'll be good to go.
The video below walks you through the basics of using the site
Pixabay
Pixabay was the first of the large free royalty/copyright-free sites.
It works in a very similar way to Unsplash. There have been many times where I haven't been able to find what I was looking for on Unsplash but Pixabay came up trumps.
It has over 2.4 million media options to choose from
It offers free illustrations as well as photos so can be useful if that's what you are looking for.
It also has 1,000's of free videos that may be of use to you
Pxhere
Pxhere is very similar to Unsplash and Pixabay but I use it as an extra option if I can't find exactly what I'm looking for on the other two.
Pexels
There may be times when you'll need a free video to insert into your site and Pexels seems to offer more free videos than any other site that I've come across.
Mockups
There are times when you may want to add a photo onto the screen of a computer, a tablet, or a smartphone.
I often do this as it can make an image pop and it projects a sense of modern day realism.
There are a lot of mockup generator sites out there but quite a lot add a watermark to the free version and you can only remove the watermark if you subscribe (pay).
I've listed a couple of free versions below
Mockup.photos
This site offers 1,500+ mockups that are entirely free.
Just search by device, laptop, iPad, smartphone, etc. Then find a mockup that is suitable for your purposes. Just drag an image from your computer into the 'place image here' section and it will mockup that image into the device. Then download it as a jpg, png, or pdf.
It's super easy.
Mockuper
Mockuper works in a similar way to mockup.photos and is also free.
I often use this software if I can't find what I'm looking for elsewhere.
Image Editing
We all need to manipulate images from time to time, whether it's resizing, cropping, flipping, or other changes.

Below is a list of online and offline platforms that you'll find super useful for all of your image editing needs.
Ipiccy
My go-to photo editor for working on individual images.
This free-to-use online editor offers pretty much all of the things you'll need, including resize and crop (the two functions that I use the most).
Have a look at the video tutorial below. Ipiccy is very easy to use and offers lots of image editing options.
Resizepixel
An online resizer that resizes one image at a time.
It's quick, easy to use, and I find it very useful for resizing very large images that most other resizers can't upload.
Bulk Resize Photos
https://bulkresizephotos.com/en
This bulk-online resizer does exactly what it says on the tin.
It's ideal for resizing a bunch of gallery images before importing them into WordPress.
Just drag your images into the box, select the 'longest side' option, enter the size that you want, and convert.
It's incredibly fast, which is always a bonus
Gimp
https://www.gimp.org/downloads/
You could describe Gimp as the poor man's Photoshop but it's by no means a poor relation.

Gimp is open source, so it's free. You can download a version for Mac or Windows and it's capable of doing pretty much anything that Photoshop can do.

There's a learning curve to Gimp but there are 100's of tutorials on Youtube that will walk you through any and all aspects of this powerful software.
I tend to mainly use it for removing backgrounds. Its fuzzy select tool is a godsend.
Canva
If you need to create any visuals for your website or social media then nothing compares to Canva for ease of use and the vast amount of pre-made templates that it offers.
I've been using Canva since it first came out and I'm a huge fan. I actually use the paid version but the free version is straight-up awesome on every level.
If you need to make a website header, a section background, a Facebook page cover, or anything else for that matter then I highly recommend using this online platform
You won't find anything that's easier to use.
Here's a tutorial for beginners
Video Compression
Clideo is very simple to use and it compresses videos at the click of a button.
It's ideal for reducing the size of videos and making your pages load faster
Website And Plugins
These free tools look at the site itself and things that massively improve its speed and functionality
WordPress
No list regarding free tools for a hospitality website would be complete without WordPress.
It's hands down the best tool for building sites and it's free, which is pretty amazing considering what you get.
To be honest, WordPress had a mixed reputation because of the fairly steep learning curve of getting used to using it. But since it's introduced its drag and drop Gutenberg editor it's much, much easier to use.
If you are new to WordPress don't worry, there are 1,000's of video tutorials on Youtube on all aspects from beginner guides to more advanced functions.
Be sure you use https://wordpress.org/ not wordpress.com
Theme
There are literally 1,000's of WordPress themes to choose from but I use the same one for all of the sites that I build.
I use the Kadence theme simply because it's lightweight and it's FAST. In fact it's pretty much the fastest theme available.
Plugins
Plugins are small 'addons' for WordPress that add to the functionality of the software.
There are literally 1,000's of plugins and the vast majority are free.
I do use some paid plugins but I've listed some must-have free plugins below that I use on pretty much every site that I build
Yoast
/https://wordpress.org/plugins/wordpress-seo/
Most people describe this as an SEO plugin but it's only really a snippet builder. Saying that, it's very good at what it does and no site should be without it.
Imagify
Images on your website account for the vast majority of site speed issues. Images make up most of each page's size so if we can reduce the size of our images we can make each page load faster.
That's where Imagify comes into its own. I actually use a paid version of this plugin but the free version will suffice for most hospitality owners.
Install and activate the plugin, apply the settings and Imagify will compress your images without affecting the visual quality.
This video will walk you through the installation and setup
Send In Blue
Your hospitality website really should have a way of offering a free downloadable PDF about your location and also offer site visitors a regular newsletter.
This is how you harvest the email addresses of potential guests. This is lead generation 101.
I used to use Mailchimp to do this but I've recently changed over to Sendinblue as it offers more functions in its free package.
I particularly like the automation that you can build into your email marketing.
They also offer a free website bot that you can add to your site if you wish.
The only drawback, if you can call it that, is that there is a 300 emails a day limit to the free package. Saying that it's easy to divide your email list into groups of 250 in order to get around that problem
The video below shows you everything you need to know
Wordfence
Speed Tests
Now that you have used the above tools to make your hospitality website rock you really need to see how fast each page is.
This is crucial as site speed is now a major metric in Google's algorithm.
Slow sites = Bad search ranking. Fast sites = High Ranking.
I use two sites to check page speed with GTmetrix being the one I use on a daily basis
GTmetrix
Here's a short video that I made on how to use this site

PageSpeed Insights
https://developers.google.com/speed/pagespeed/insights
This is Google's own page speed testing site and I use this site because I want to know what Google thinks of the sites that I make. It also has the advantage of testing both mobile and desktop.
Just add one URL at a time and click the 'Analyze' button.
Around a minute later you'll see a report giving you a score out of 100 and suggestions of how to make speed improvements.
This article was first published at https://rentmoreweeks.com/20-free-tools-that-make-your-hospitality-website-rock/
Alan has been working in the vacation rental sector since 2004, when he first created a listing site for his property management company. He has been helping short-term rental owners and managers to stand out in an over-saturated marketplace for over 12 years and has written thousands of articles in that time.
He has written books on vacation rental photography and was the first in the industry to create online marketing courses for hosts.
He has given keynote presentations across various subjects at The Vacation Rental World Summit, VRMA, VRMintel, Host, and The Book Direct Summit.