Want To Really Get Away? Here's Some Expert Advice For Digital Nomad Accommodations
This article was first published in FORBESLIFESTYLETRAVEL on Nov 20, 2022,07:25am EST
It was written by Christopher Elliott who is a consumer advocate. He is a senior contributor for Forbes and he writes about customer service.
Want To Really Get Away? Here's Some Expert Advice For Digital Nomad Accommodations
When it comes to finding a place to live as a digital nomad or remote worker, there are almost too many options. Just ask Victoria Lawrence, who recently relocated to London as a remote worker.
"I did a ton of research before starting this process," says Lawrence, a travel advisor for Embark Beyond. "And I'm still learning about different options."
Her favorite choice so far is almost always a footnote to the advice digital nomads give when it comes to accommodations: use a local real estate agency.
"I didn't know this when I moved to London, but many agencies will rent to Americans," she explains.
That's because Americans can stay in England for up to six months without a visa.
"This is the ideal route to go for anything over one to two months because the pricing is a lot cheaper than doing an Airbnb. I wish I had known this was an option when I started out."
Talking to Lawrence got me thinking: What should digital nomads know before they go? In part one of this series, I covered the various lodging options for people who want a long-term stay. They include using Airbnb or Vrbo, renting vetted apartments like Blueground, or renting directly from an owner.
But where are digital nomads going? And what are the best strategies for finding suitable accommodations when they get there?
Where are all the digital nomads going?
Passport: Explore the finest destinations and experiences around the world in the Forbes Passport newsletter.Sign Up
You may opt out any time. By signing up for this newsletter, you agree to the Terms and Conditions and Privacy Policy
During the COVID-19 pandemic, several countries started offering digital nomad visas. Travel insurance company World Nomads has seen an uptick in bookings for long-term travel to the Bahamas, Cayman Islands, Costa Rica, Croatia and Portugal.
A recent survey by Marketingsignals.com, an SEO consulting company, found that Austin, Texas, is the top city for digital nomads, followed by Vienna, Austria; Split, Croatia; Madrid, Spain; and Lisbon, Portugal.
Most of the digital nomads I know change locations every one to two months. They prefer places that are safe and affordable, with reliable transportation systems. (Full disclosure: I know a lot of travel journalists who stay in some remote places and have a more adventurous lifestyle. I'll introduce you to some in a minute.)
Know what you need
In the world of long-term lodging, leisure travelers still rule. That's especially true for rental platforms like Airbnb and Vrbo, where vacation amenities like swimming pools and entertainment centers are still front and center. I spoke with Jakub Kasperczyk, general manager for Switzerland at Blueground, a furnished apartment rental company, about this rental platform bias.
"You need to have a good idea of what they need before you start reviewing your options," he told me. For digital nomads, the number of bedrooms, standard amenities, and location are important. After all, this will be your home away from home for months. So know what you need before you start looking at the options. Make a list.
Pro tip: If you decide to rent with one of the major platforms (Airbnb or Vrbo), check out HiChee, which lets you compare rates between the two platforms and also get a price for a direct rental.
Vet your rental c-a-r-e-f-u-l-l-y
That's the advice of' Chris Backe, a game designer from Chicago and an experienced global nomad.
"Pay attention to the map," he says. "Are you a married couple who both work from home? Pay close attention to the photos of the listing to ensure there are enough desks and chairs. Confirm there are doors separating the rooms to prevent sound from traveling throughout the house."
Backe says you can discover most common problems by chatting with your host through the rental platform. He says you'll want to do that, so you have a record of the conversation. For example, is there a door between the bedroom and living room? If you ask through the Airbnb or Vrbo messaging app, there's a record of it. And that might be important later on, if you discover there isn't a door between the rooms.
Don't forget the workspace
Digital nomads say if there's one thing that's non-negotiable in their rental, it's the workspace. And they are right, according to Gerald Baum, CEO of Costa Rica Land Capital Partners, the developer of a vacation rental project called Arenal Hills in Costa Rica.
"Most digital nomads should consider searching for places that have designated workplaces that offer comfort, peace and quiet," he says. "That includes numerous electrical outlets and a strong internet connection."
One of the most frequent complaints from digital nomads is that they don't have an adequate workspace, which includes a quiet room with enough light, a comfortable chair and desk, and the ability to have a private conversation. Sometimes, you don't know if you have all those things until you actually see the apartment or home. That's why so many digital nomads will rent an Airbnb for a week and then go apartment-hunting.
It's all about the internet
"Stable internet is key," says Christine Hohlbaum, a translator and PR consultant. "I've had to move places because the Internet kept dropping out."
Pro tip: Before you decide on a place, ask your owner or host to run an internet speed test through a site like Speedtest.net. Anything lower than 200 Mbps download and 20 Mbps upload may be a sign of trouble.
Don't overcommit
Rax Suen, a veteran digital nomad who founded the site NomadsUnveiled, cautions against jumping into a long-term rental agreement before you arrive at your destination.
"Don't be too eager to lock yourself into a long-term booking before getting there," he says. "Stay flexible, especially if you are not traveling during the peak season. You can always make a short-term booking first and then take it off the original platform to negotiate a better long-term deal with the host if you like the place and trust the host."
Note: Going off-platform can work for a long-term rental, as long as you have a relationship with the owner. Don't leave a booking platform if you're renting a place sight unseen.
Know what makes you productive
You might check all the boxes and still strike out when it comes to accommodations.The reason: It's just not right for you. Maja Mazur, CEO of Revity App, a community for outdoorsy digital nomads, says you have to look inward for this one.
"The most important thing is to honestly ask yourself what environment makes you productive and what environment makes you feel good," she says.
For example, if you're a social person, staying in an Airbnb where you work and live all day long might get too lonely.
"Despite the dreamy-looking Instagram pictures of the digital nomad lifestyle, it does get hard, and it's easy to start feeling isolated," she says.
Be safe
Frank Harrison, regional security director of the Americas for World Travel Protection, says digital nomads sometimes forget the most important thing: their safety.
"When choosing accommodation, view and location may seem like everything," he says. "But it's important to consider a number of factors, including safety."
Harrison is right. The major vacation rental platforms don't have a way of vetting a rental's safety; you have to do your own research using online crime maps and news reports. Safety should be among the first things you check, not the last.
Join a Facebook group for digital nomads
Kathleen O'Donnell, a writer and editor who is also a digital nomad, used to turn to Airbnb for housing in places like Greece, Croatia and France. But lately, she's logged onto Facebook to find accommodations. "I join a Facebook group for digital nomads in my destination and ask there," she says. The experience was so positive that she has returned to the same apartments several times. Pro tip: Before you go, you can connect with other digital nomads on Facebook groups like Digital Nomads or Digital Nomads Hub.
Explore all of your options
When it comes to accommodations, there are options beyond renting an Airbnb. Brent Hartinger, a digital nomad who publishes a Substack newsletter about traveling with his partner, Michael Jensen, says there's a world beyond Airbnb.
"We've also done housesitting, both informally for online friends, and formally, through TrustedHousesitters.com," he says.
He says housesitting is less attractive in cheap-by-Western-standards countries, as it's usually easier to just pay the rent and not have to deal with taking care of someone's pets and their often-complicated care regimes.
Over time, you'll also develop contacts who may present you with lodging options.
"Now that we're part of the nomading and expat community, we receive offers of lodging fairly regularly — to housesit, to join friends on their sailboat or chip in and rent one together, to sublet someone's place, or to just live in someone's guest space for a while," he says.
Assume nothing
The quality of accommodations can vary. Nicole Gustas, the marketing director for an insurance company, says she's seen it all. "Homes with no heat. Kitchens that guests were not allowed to use. Condos where the bathrooms were completely open to the rest of the space," she says.
You might never know about these problems unless you specifically ask: Does this home have heat or air conditioning? Can guests use the kitchen? Are there doors on the bathroom?
"Assume nothing," she adds.
Here's your digital nomad checklist
So if you're interested in a location-independent lifestyle, here's your checklist. You'll need to develop your research skills, avoid getting distracted by the leisure-travel amenities, and cast a wide net to find the best possible accommodations.
But the most important quality may be flexibility. As someone who has been on the road since 2017, I can't overemphasize the importance of rolling with the punches.
This article was first published at https://www.forbes.com/sites/christopherelliott/2022/11/20/want-to-really-get-away-heres-some-expert-advice-for-digital-nomad-accommodations/?sh=45ae440b3f2f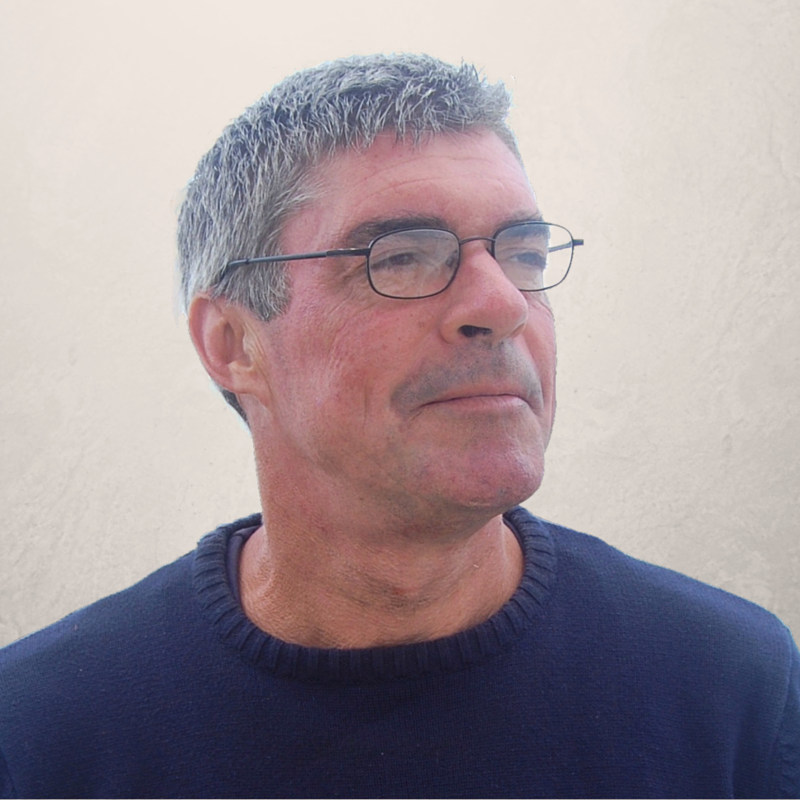 Alan has been working in the vacation rental sector since 2004, when he first created a listing site for his property management company. He has been helping short-term rental owners and managers to stand out in an over-saturated marketplace for over 12 years and has written thousands of articles in that time.
He has written books on vacation rental photography and was the first in the industry to create online marketing courses for hosts.
He has given keynote presentations across various subjects at The Vacation Rental World Summit, VRMA, VRMintel, Host, and The Book Direct Summit.