Property Spotlight – A Delightful A Frame Cabin Best Price Revealed
Dreamtime A-Frame Cabin
Location: Berkeley Springs, West Virginia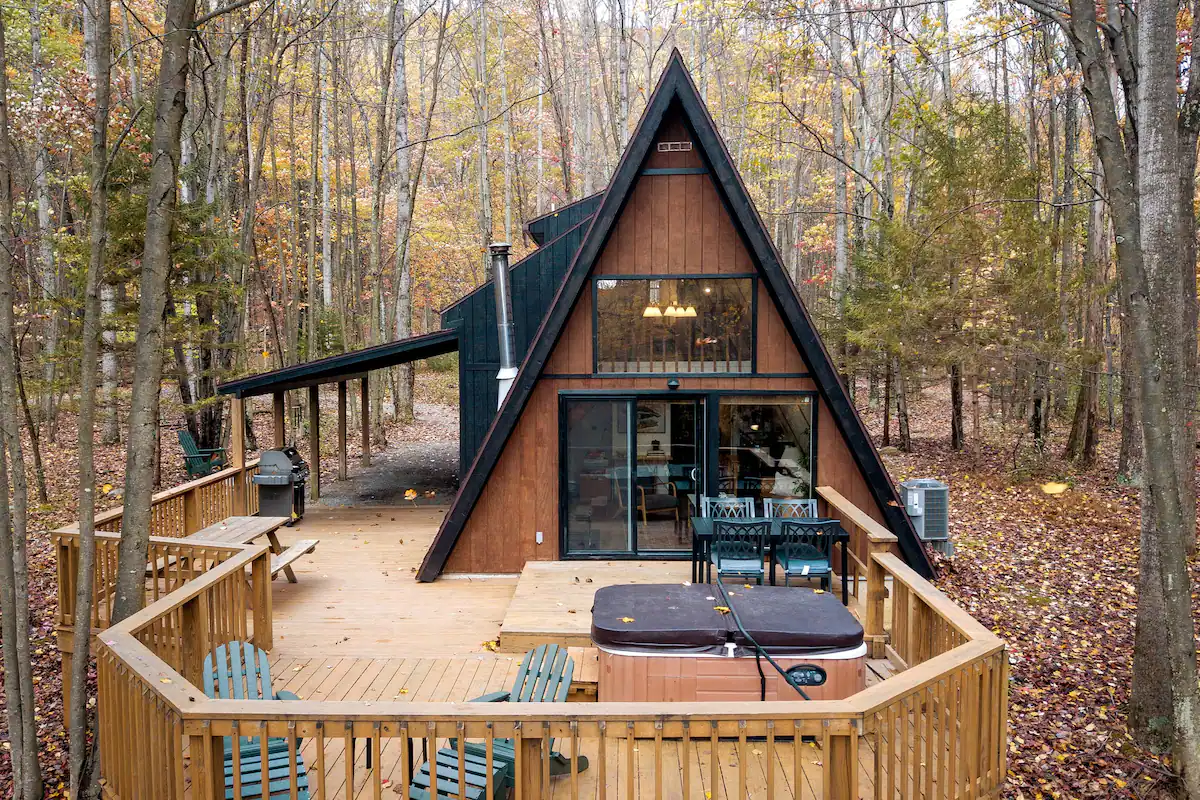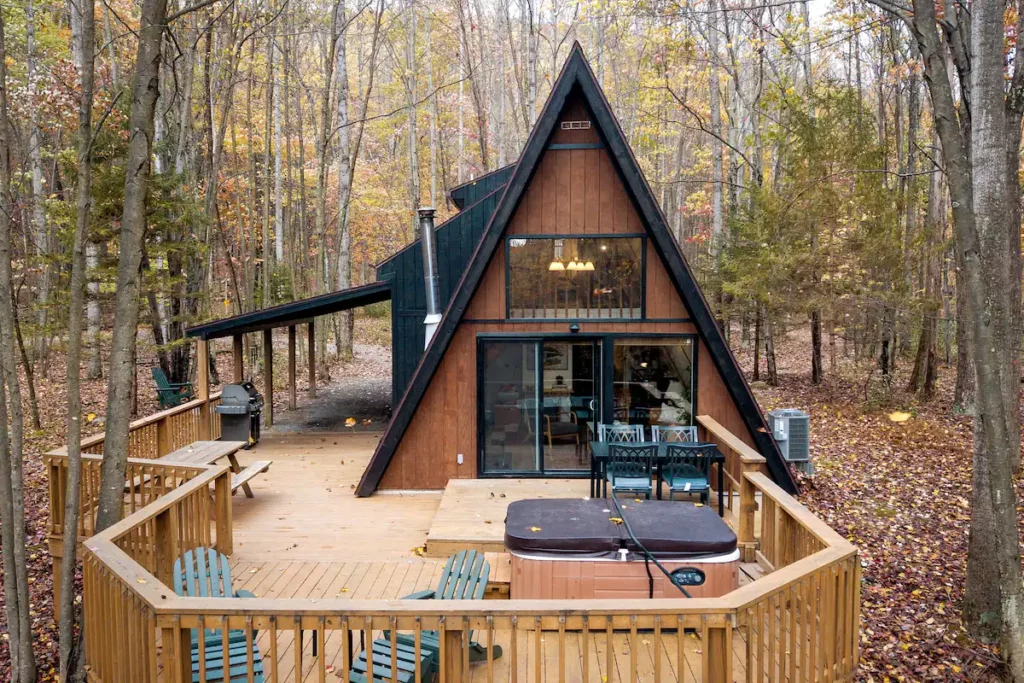 Staying in this rental property in West Virginia s like living in an ethereal dream, with its charming A-frame cabin, fully-furnished kitchen, luxurious room, and picturesque views. This cabin is nestled in a semi-secluded area so you can unwind and relax, away from the hustle and bustle of the city, but still close enough to the town center with a myriad of dining choices. But with this gorgeous property, who'd want to get out of it? We get that. That's why the kitchen is equipped with everything you'd need to make your coffee, tea, and meals! It also features a fast Wifi connection if you choose to enjoy nature while streaming your favorite movies and TV shows
From the owner:
Welcome to @dreamtimeaframe. A fantastic, owner renovated & designed, two bedroom, two bathroom A-frame cabin tucked away in a semi-secluded area, close to town of Berkeley Springs, West Virginia. The cabin and the entire community it's part of is surrounded by tall trees on the mountainside.

Quick access to nearby trails, minutes to both Berkeley Springs Brewing Co. and Cold Run Valley Winery, as well as Cacapon Resort State Park. Find yourself in the town center with many highly rated local restaurants & cafés.

THE SPACE

The Dreamtime A-Frame Cabin is fully equipped to be your home-away-from-home with a touch of luxury. The kitchen is furnished with stainless steel appliances, quartz countertops, and of course, all you need for coffee & tea each morning! Enjoy your meals together around the dining table, or take it to the deck for an epic BBQ next to your private picnic table.

This modern A-frame Cabin includes a flatscreen TV with roku streaming apps (require guest login) roku live TV and WiFi. (A note about WiFi: due to the remote location of the cabin in West Virginia's mountainous terrain, we offer WiFi through a hotspot which may be spotty at times.).

Gather around the wood fireplace/stove next to massive glass door and windows with a picturesque view.

Bedrooms include a master with a king bed and one queen bedroom (for a total of four). With two full bathrooms, there is plenty of space for everyone to keep up with daily routines.

Other important notes: We have security cameras outside for the safety of the property and our guests.
Getting The Best Deal
Available on: Airbnb & VRBO
Savings: $75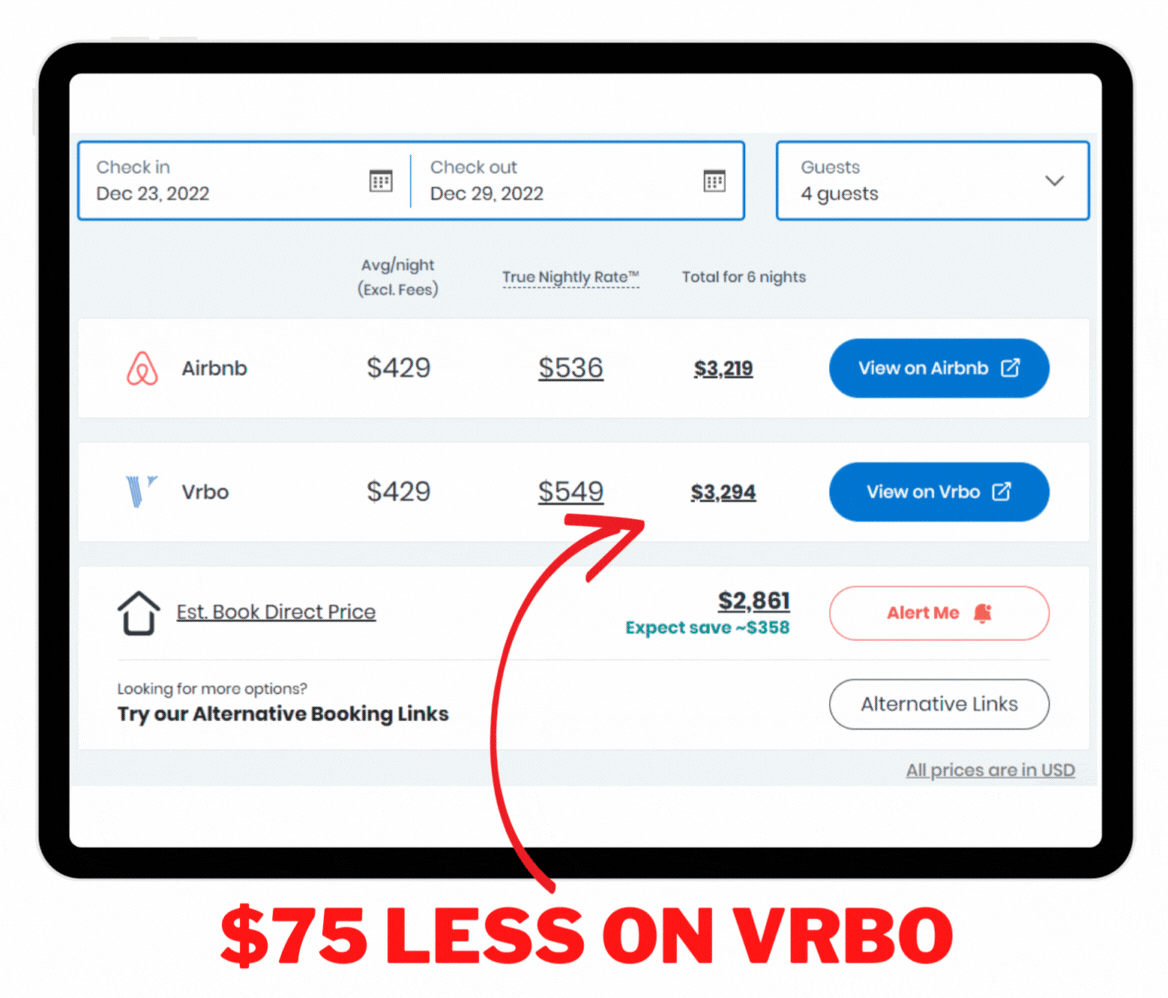 Share This Post With Friends