Amazing Disney Themed Vacation Rental In Kissimmee And How To Book It For Less
Small World Castle
Location: Kissimmee, Florida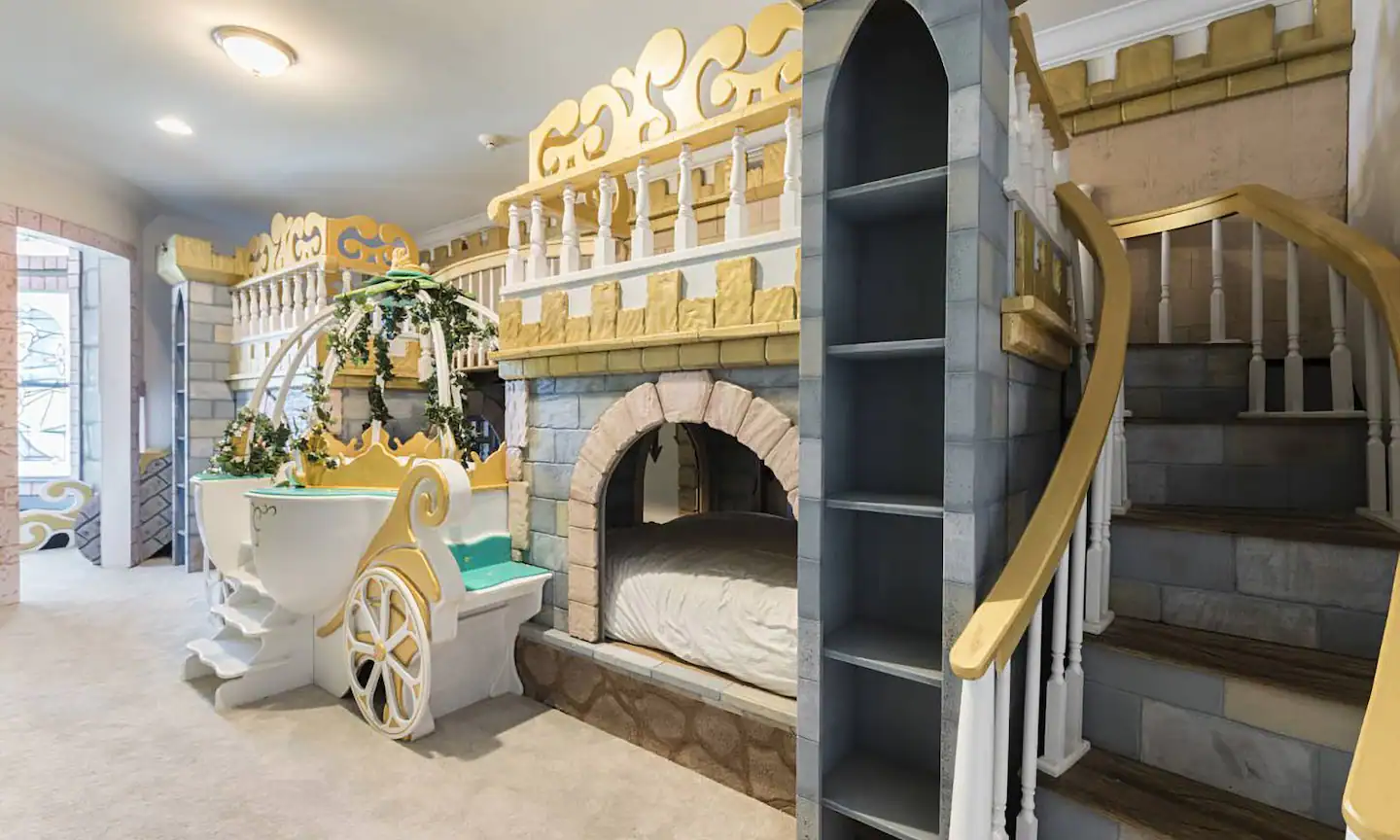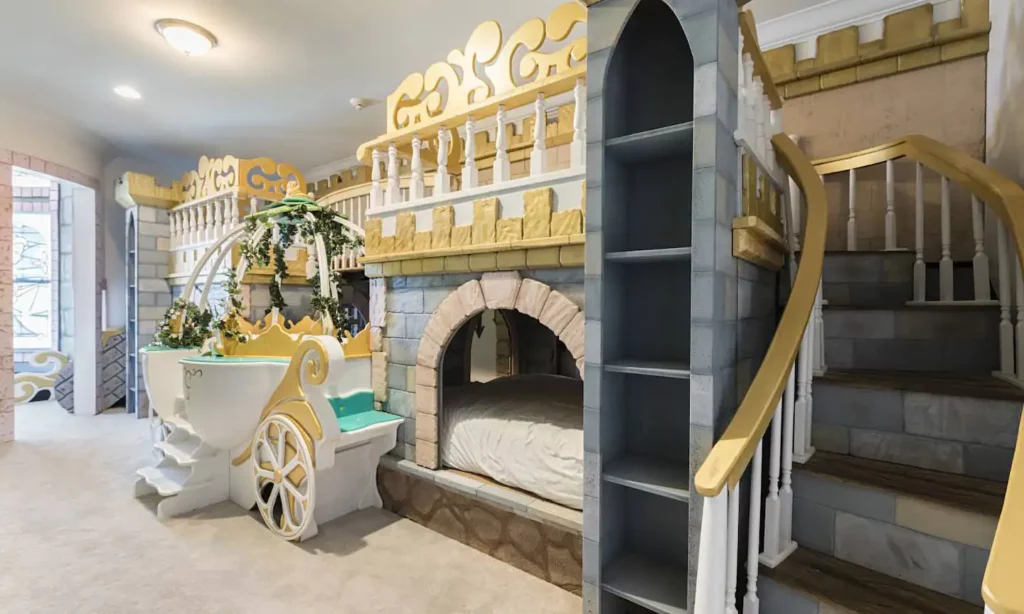 Bring your Disney dreams back to life and live like a Disney princess (or Prince Charming) in this marvelous castle in Reunion, Florida! This rental property is perfect for parties with friends and families with its spacious Grand Room, equipped kitchen, exciting themed-playrooms for the kids, and a luxurious large pool for some splish splashing fun!
From the owners:
Pass through the ornate front doors of the castle into a glistening entrance crowned with a large crystal chandelier. Visible from the foyer is one of the most spacious grand rooms in the entire area, designed and decorated by professionals to maximize luxury and the benefits of open design. The Grand room provides a sense of grandeur as well as warmth for large parties as well as smaller groups. Gather around the decorative fantasy fireplace and watch your favorite movies sitting on the room's 3 large sofas, while watching a giant UHD flat screen television imbedded in the 12-foot decorative stone wall. A conveniently located wet bar, with an endless supply of ice, provides a great spot for drinks and snacks.
Small World Castle is unrivaled for entertainment. It was built for family quality time with fun and wonder around every corner. Every area of the home was designed to allow for relaxation, family activities and pure imagination.
The enchanted area of the castle is an attraction unto itself. A miniature main street leads to two kids' suites and a Karaoke tower. Hidden entrances lead to various play areas. Here is a glimpse of what you can expect to find:
An enchanted forest themed two-level playroom with a children's second story slide, conveniently located off of the loft area for parental supervision of little ones;
A galactic themed playroom equipped with 2x bean bag chairs, an oversized bean bag chair, a multi-arcade video game, and 2x space simulator games;
Themed hidden playrooms with flat screen TV, play kitchen or doll house that provide the backdrop for hours of fun and imaginative play.
And just so the adults don't feel left out, there is a private observation tower on the third floor. A tall table and four chairs provide a private aerie for drinks or private conversations with a beautiful view of this very special area of the Reunion Resort.
Getting The Best Deal
Available on: Airbnb, VRBO, & Alternative Site
Savings: $1,172.69
Let me introduce you to Hichee. It's a website that allows you to compare prices on Airbnb, VRBO, Booking (.com), and other accommodation companies. Once you have a link to certain property in either of the sites mentioned earlier, you can paste it on the search bar of Hichee. Then put in your check-in and check-out dates as well as how many guests are with you. Wait for a few seconds and voila! Now, you can easily see how much you'll save on your vacation!
For this first property, I can see it's available on both Airbnb & VRBO.
I would've settled for the price of VRBO. But I want to check if I have a much cheaper option. Luckily, Hichee has a tool known as Magic Search. Using this, I can see if there are other sites where I can rent this property for less.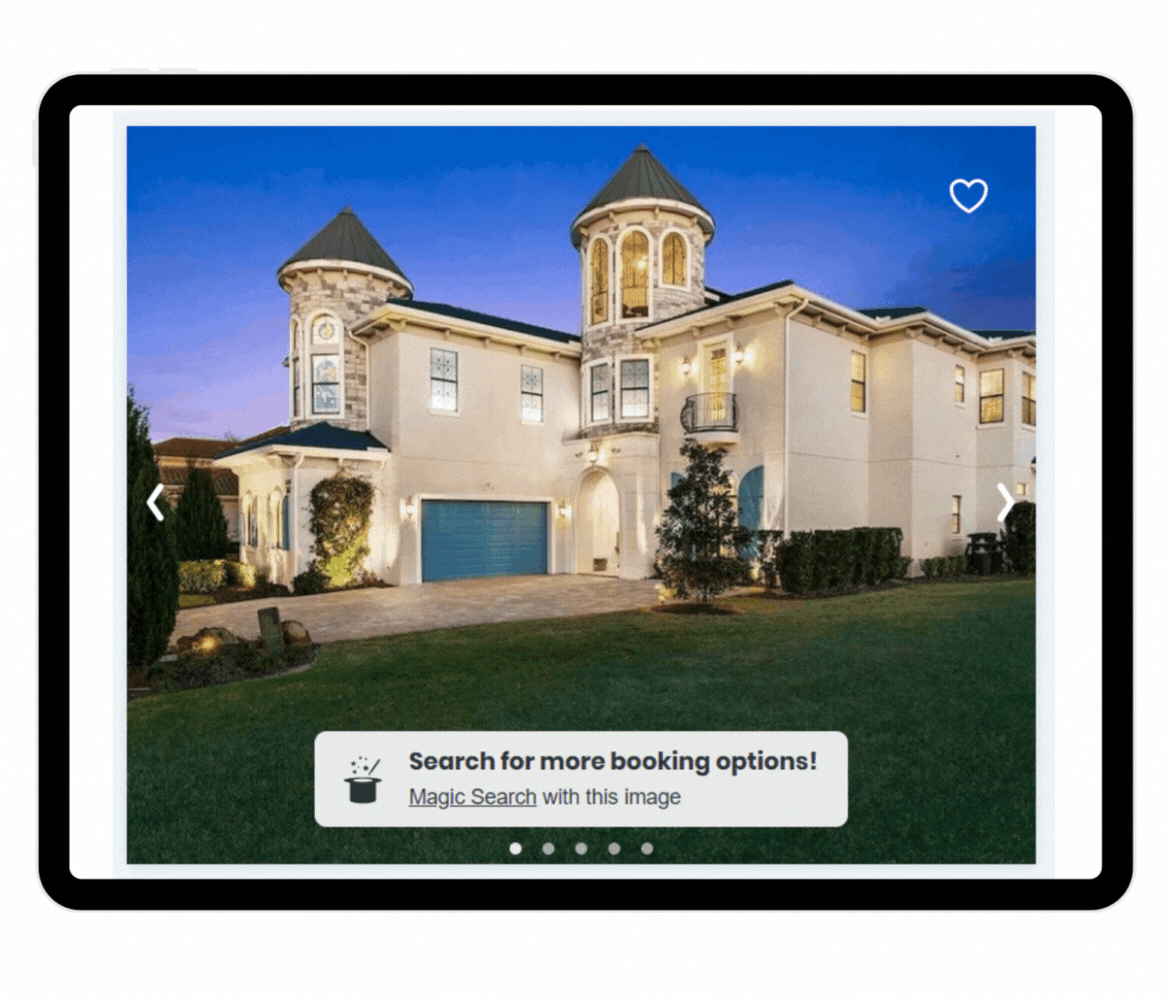 Once I clicked the Magic Search button. I scrolled down a bit and found another site where I can rent this.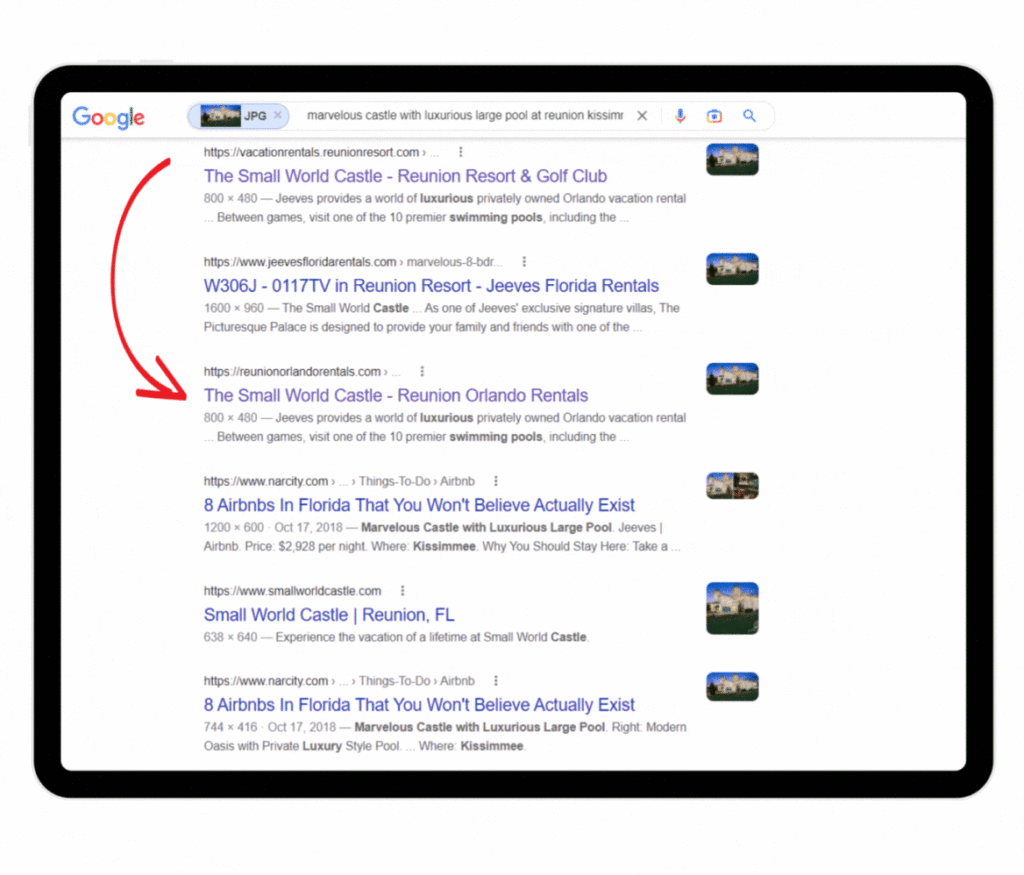 Inputting the same dates and the same number of guests, I can save a lot more!
How To Use HiChee's Magic Search And Save Money
Share This Post With Friends