Airbnb Alternatives – Your Best Options For The Best Deals 2023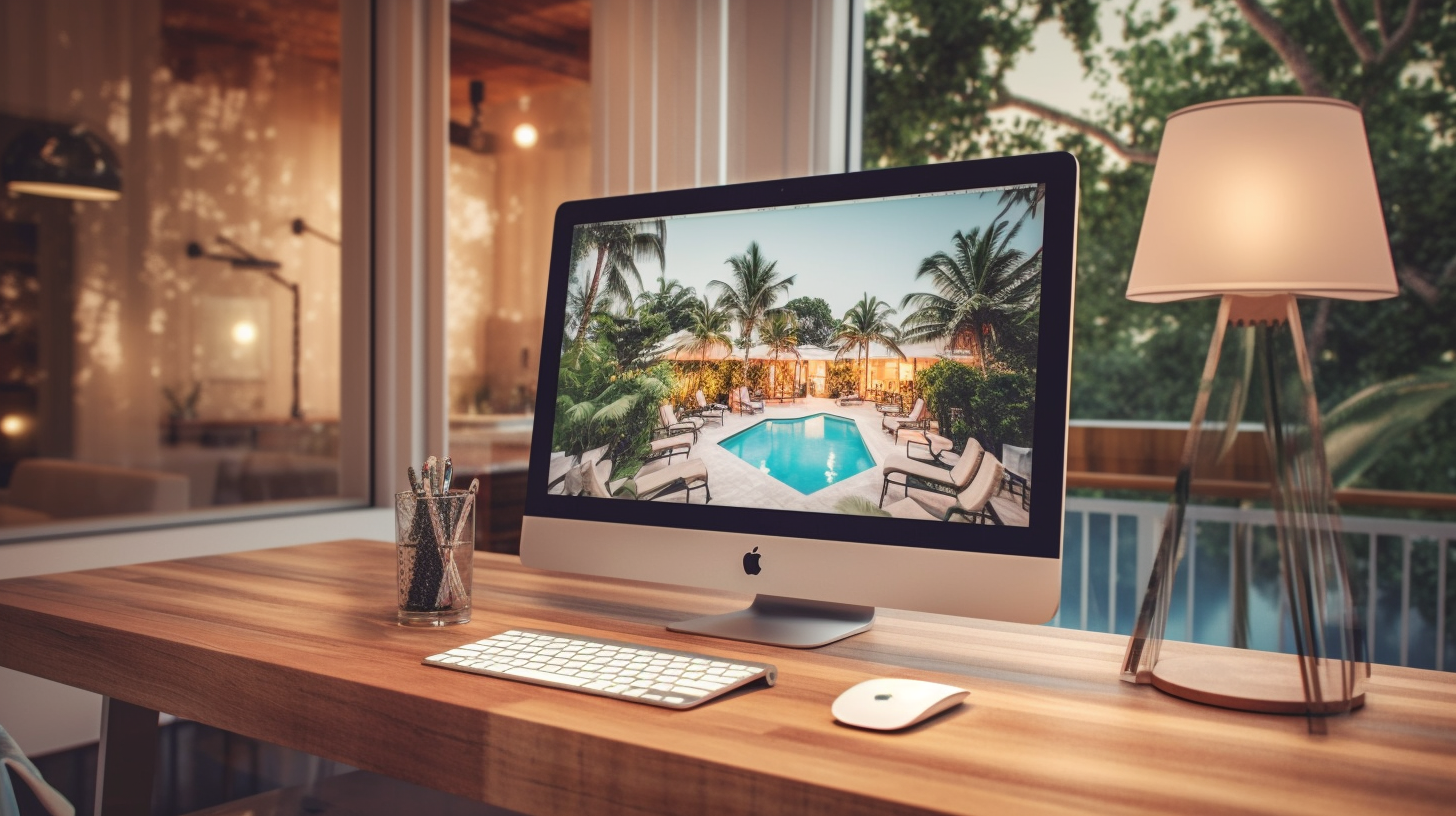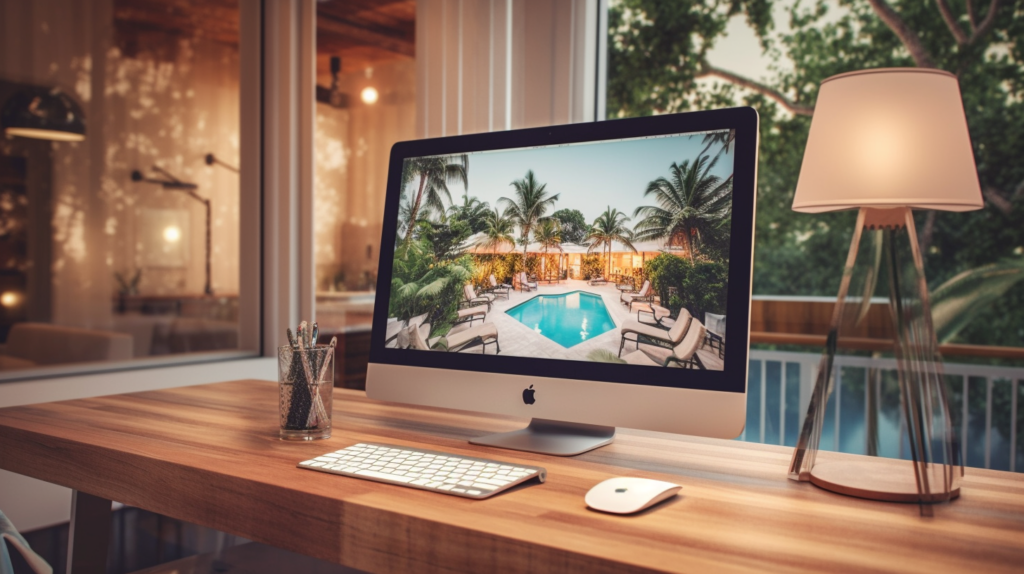 Airbnb Alternatives
Travelers and adventure-seekers worldwide have fully embraced the flexibility and convenience offered by Airbnb, the leading platform for listing and booking rental properties and vacation homes.
For the longest time, Airbnb has been the top choice for property owners and guests alike, but the growing popularity of this industry birthed a myriad of alternatives, each offering its own take on catering to the diverse needs of modern-day globetrotters.
Many articles have been written about these Airbnb alternatives, but in this article, I will also carry out a case study on pricing.

To carry out the price checking, I have chosen a stunning rural property that I came across in L'Airial, Moustey, France, because it's listed on nearly all of the platforms in this list.
Spoiler alert
The results are shocking, as prices for the same property on the same dates range from $5,245 to $15,675, depending on which platform you book.
But make sure you read through to the conclusion to understand where's best to shop.
Airbnb Alternatives – Your Best Options For The Best Deals 2023
Airbnb
Founded in 2008
6+ million accommodation listings
Before we get on to Airbnb alternatives, let's just briefly talk about Airbnb. In short, they have changed the vacation/holiday rental industry for travelers and hosts alike. As travelers, most of us have stayed in an Airbnb. Many homeowners became hosts because Airbnb presented a business opportunity they weren't previously aware of.
The platform is easy to use. You search for a property, you find a property, you book. They have made the process painless. Yes, there are bad stories in the press, but that's bound to happen when there are nearly one million bookings per night!
Our price-checking property is listed on Airbnb, and for the weeks of July 6th to July 20th, 2024 (14 nights, 10 guests), it's $8,242, including taxes,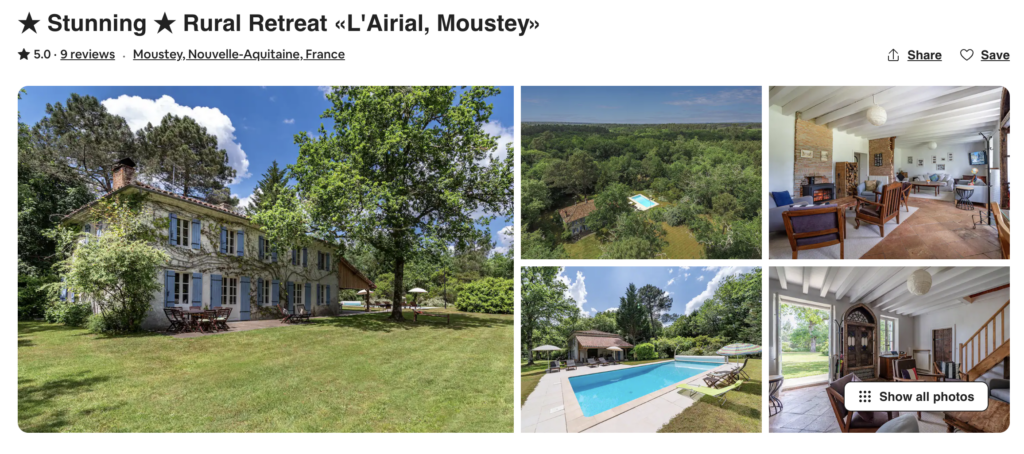 Alternatives to Airbnb
While Airbnb has undeniably transformed the travel business and the way people explore new destinations, the rise of these alternative platforms has produced a more competitive environment, eventually benefiting you with more variety and choice.
So, whether you're a budget traveler or a jet setter who loves the finer things in life, these top 10 Airbnb alternatives will ignite your wanderlust and help you make informed choices for your next trip.
In this short video, Sam Kemmis of NerdWallet explains some reasons for choosing an Airbnb alternative. He also shares some great tips.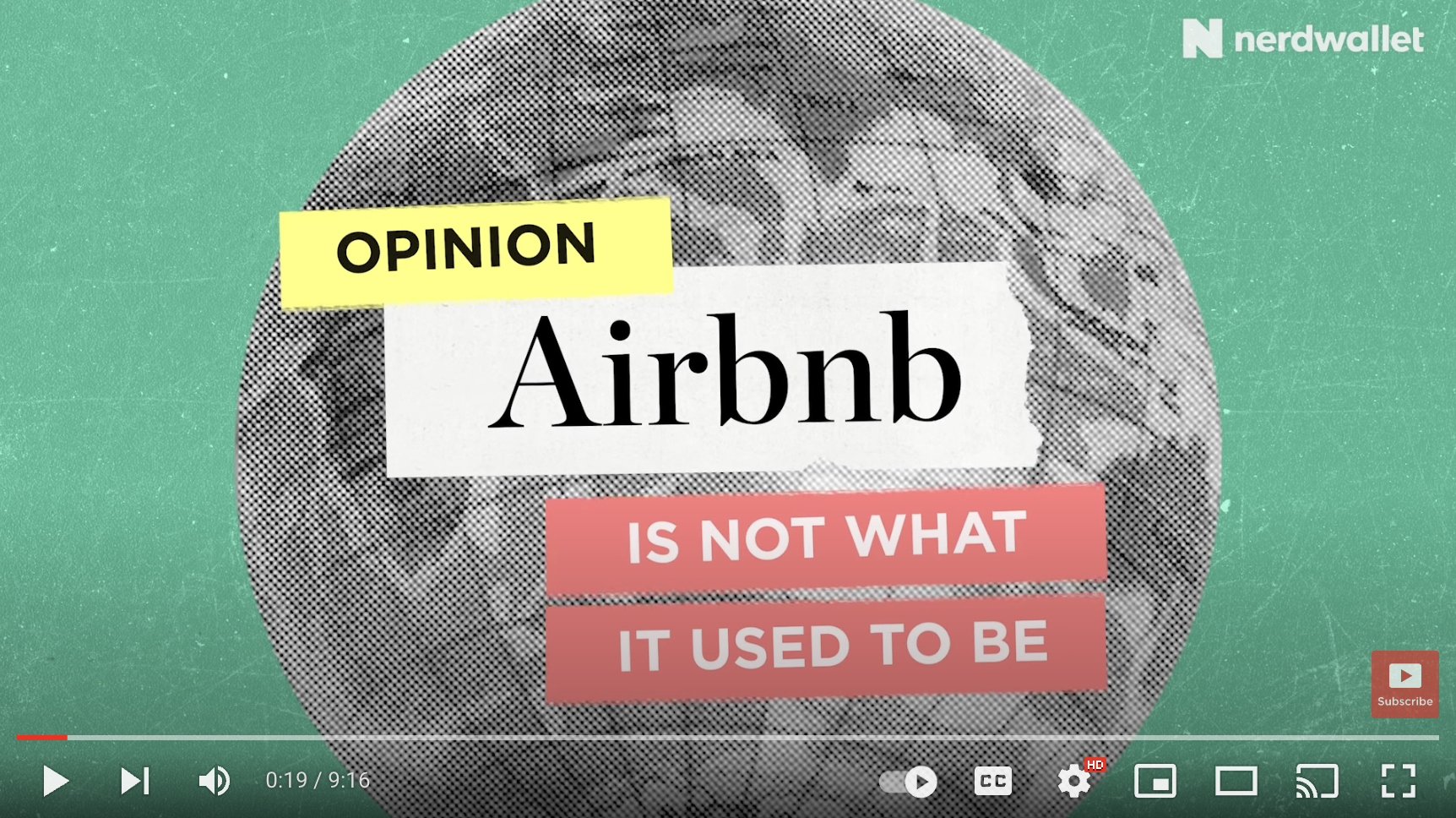 Airbnb alternatives to choose from. Just jump straight to whatever takes your fancy using the links below…
Booking.com – For the most accommodation choices
Vrbo
HiChee – For true best price comparisons on rental accommodation
CozyCozy
HomeToGo
TripAdvisor
Trivago
Wimdu
Hipcamp – For the best adventures
Local websites – For direct from-the-owner deals
Hotels – Better for short stays
Book Direct – For the lowest price
Airbnb Alternatives
1. Booking.com
Founded in 1996
28 million accommodation listings
Booking.com is a trusted name in the travel business, offering users access to various lodging alternatives such as hotels, vacation rentals, and even offbeat stays such as igloos or treehouses. Although Airbnb has become synonymous with homestays and short-term rentals, Booking.com is a flexible alternative for globetrotters looking for a comprehensive platform to cater to their various accommodation needs.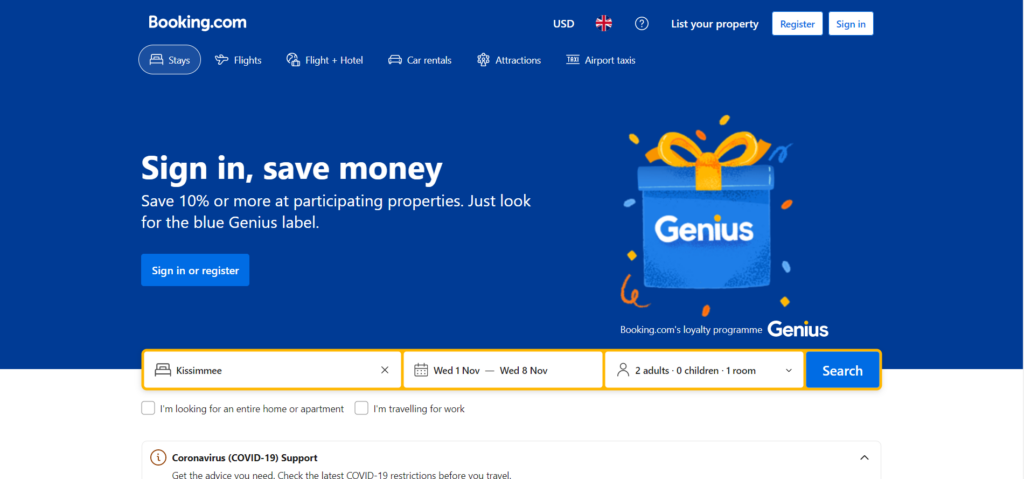 Booking.com's user-friendly and no-fuss interface is one of its most attractive features, allowing guests to search for and weigh up rooms and properties based on their preferences, such as budget, amenities, and location. Booking.com's whopping database of more than 28 million listings globally provides many options to suit various travel preferences and needs.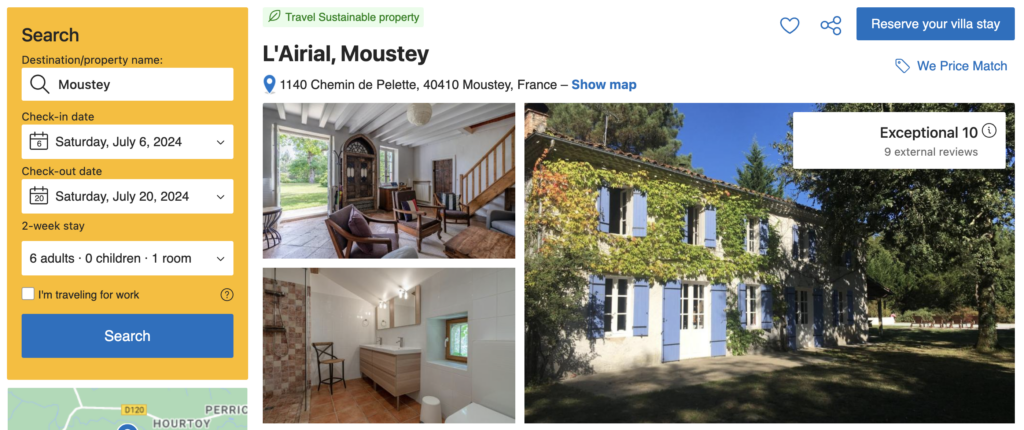 Furthermore, Booking.com always has exclusive bargains and discounts to help guests save more on their accommodations. These promos and discounts and the platform's Best Price Guarantee ensure that travelers get the most competitive rates for the lodging options they book.
Pro Tip
Create an account or sign in to unlock free lifetime access to discounts at participating properties worldwide. See here for full details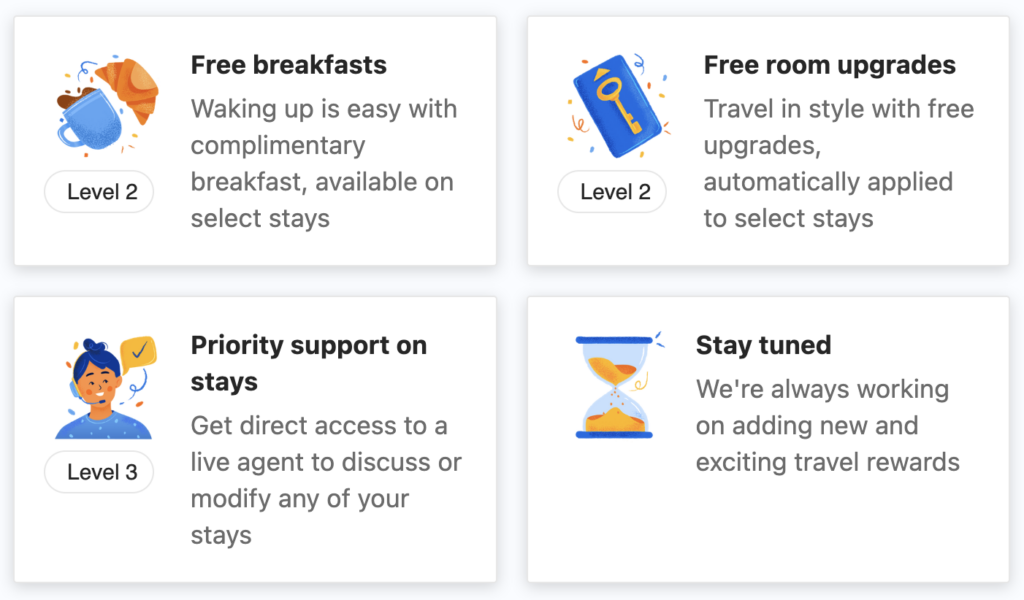 Buyer beware
Our price comparison property is $15,659 on Booking.com. That's $7,417 more than the price on Airbnb, For the same property, same dates, same number of guests, and the same host.
It's almost double the price.

Airbnb Alternatives
2. VRBO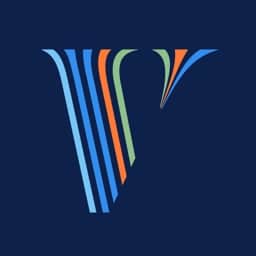 Founded in 1995
2 million accommodation listings

VRBO, which stands for Vacation Rentals By Owner, has also become a popular alternative to Airbnb, catering to guests looking for a more customized and authentic experience. You could say that it's the much older, grown-up, well-behaved brother of Airbnb.
VRBO is a great option for groups of travelers today because it focuses on whole-property rentals. It is ideal for people who seek their own space and independence while exploring new places.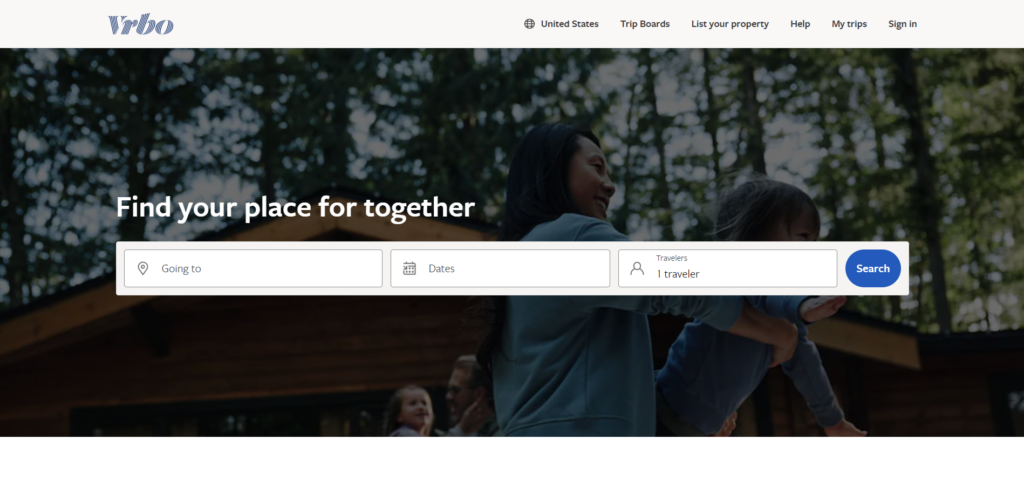 One of VRBO's primary differentiators is its commitment to connecting tourists directly with property owners, encouraging confidence and openness in the booking process. This emphasis on direct connection gives travelers a deeper understanding of their chosen property and its surrounding area, thus improving their overall booking and travel experience.
Another reason why VRBO is a better choice than Airbnb is its dedication to quality. The site meticulously evaluates its listings and property owners to assure high-quality lodgings, providing vacationers peace of mind that they would stay in well-maintained, safe, and trustworthy homes and properties.
When you book via Vrbo, you will benefit from their Book with Confidence Guarantee. This covers you before, during, and after your stay. It includes selecting Premier Hosts, protecting your payments, screening for fraud, re-booking when you need it, helping you with their dedicated care team, lodging if you're in need (if the property was significantly misrepresented online, has fewer bedrooms, material defects, etc.), and protecting your damage deposit.
You can see full details of their Book with Confidence Guarantee here.
They also offer their One Key, a new rewards program, which covers rewards for Expedia, Hotels.com, and Vrbo, although I found the un-dismissable sign-up form very annoying.
Pro tips
Vrbo only charges a 6 – 12% service fee compared to Airbnb's 15% (approx).
It pays to have a good look through the reviews of any property you are considering for your vacation. VRBO has a very good review system, and you can gain great insight into a property by learning from previous guest experiences.
Buyer beware
Our price comparison property is $8,817 on VRBO. That's $575 more than the price on Airbnb, For the same property, same dates, same number of guests, and the same host.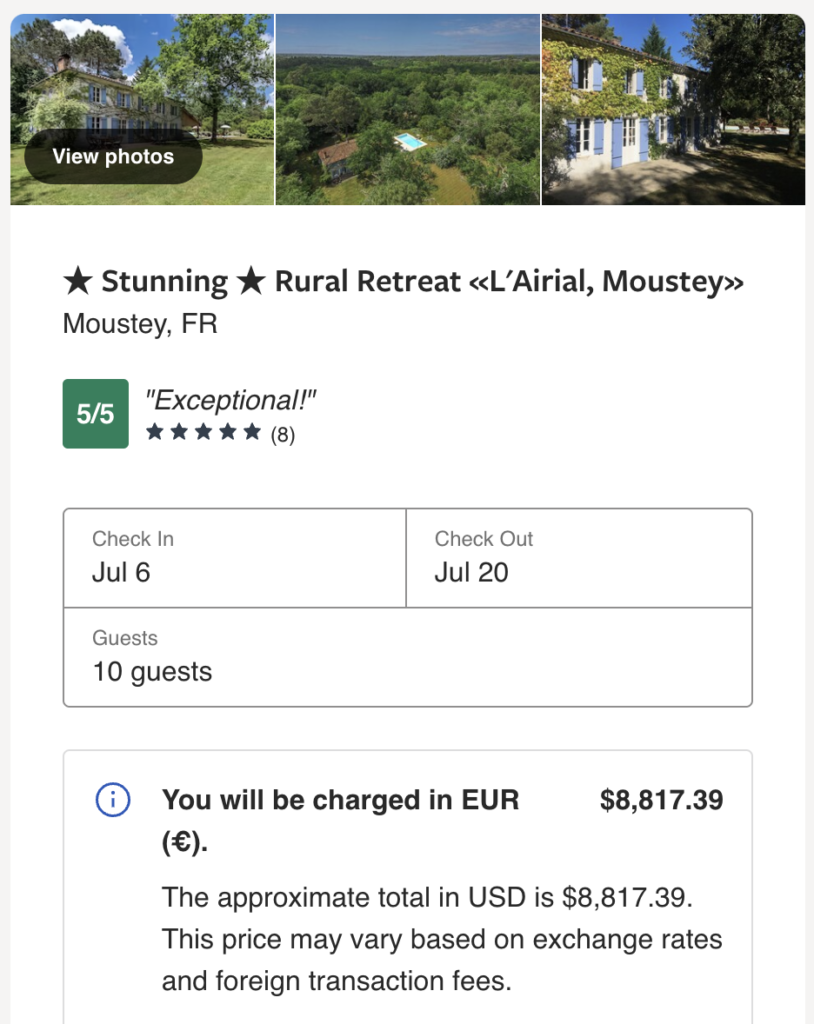 Airbnb Alternatives
3. HiChee
Founded in 2017
13 million accommodation listings
HiChee, is a fresh yet promising player in the short-term rental industry. It's a vacation rental price comparison site that works much the same way Skyscanner does for flights.
As we can see from our example property, many hosts and property managers list their properties on numerous platforms but not always at the same price. HiChee helps you to find the best deal.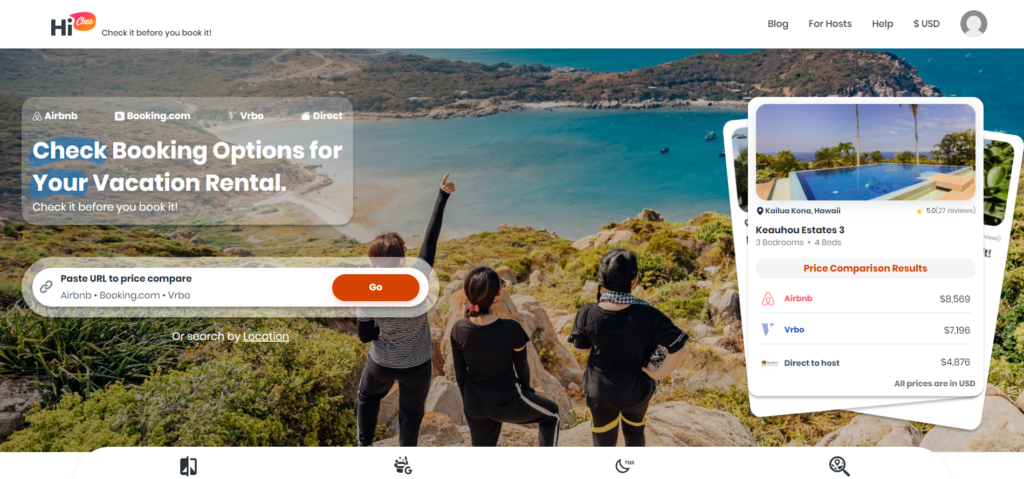 HiChee compares the prices of over 13 million short-term rentals so you'll never overpay for holiday accommodation again.
Simply find a property you like on Airbnb, Vrbo, or Booking.com and copy the URL to your clipboard. Then head over to HiChee.com, and paste the URL you copied into HiChee's search bar – HiChee will do an instant price check showing you the best deal for that property for those dates.
HiChee is the only platform in this list that displays a price comparison across Airbnb, Booking.com, and Vrbo.
You can see how it works in this short news clip from Fox News…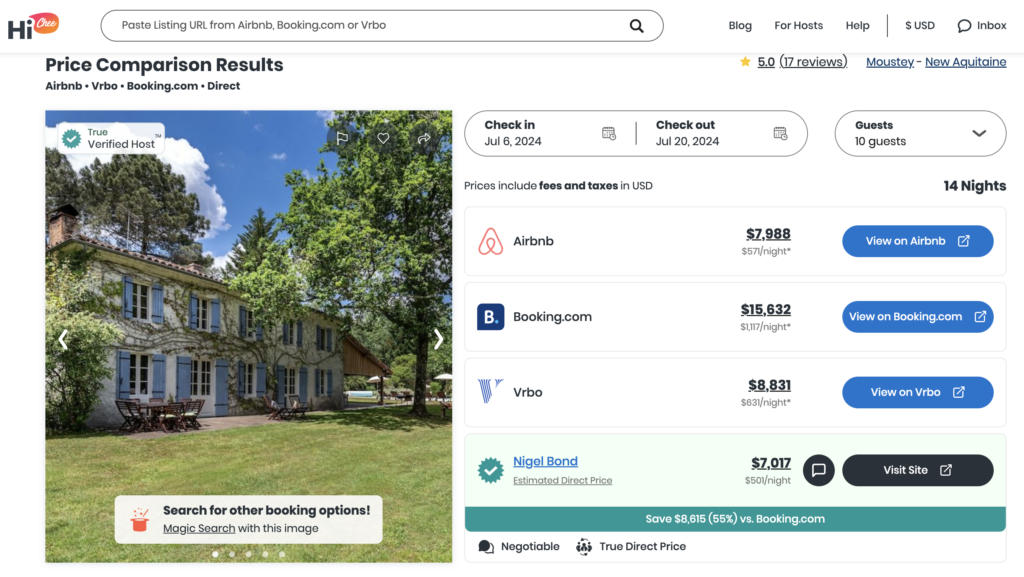 HiChee is not a booking platform. It simply compares prices so that you know where to book at the best price. It's completely free to use.

However, the devotion to transparency is undoubtedly HiChee's most defining feature. Unlike other online booking platforms, there are no hidden fees or costs like service fees or taxes —the price you see is the price you pay.

This fuss-free approach is a refreshing change in the usually confusing and overwhelming world of online booking, thus making HiChee one of the best Airbnb alternatives for savvy, modern globe trekkers.
Pro tip – Book direct when possible
Generally, you will always get the best price if you book directly with the host or property manager. Use HiChee's magic search to look for and contact hosts and managers; you could save big on the cost of your vacation accommodation. Here's how…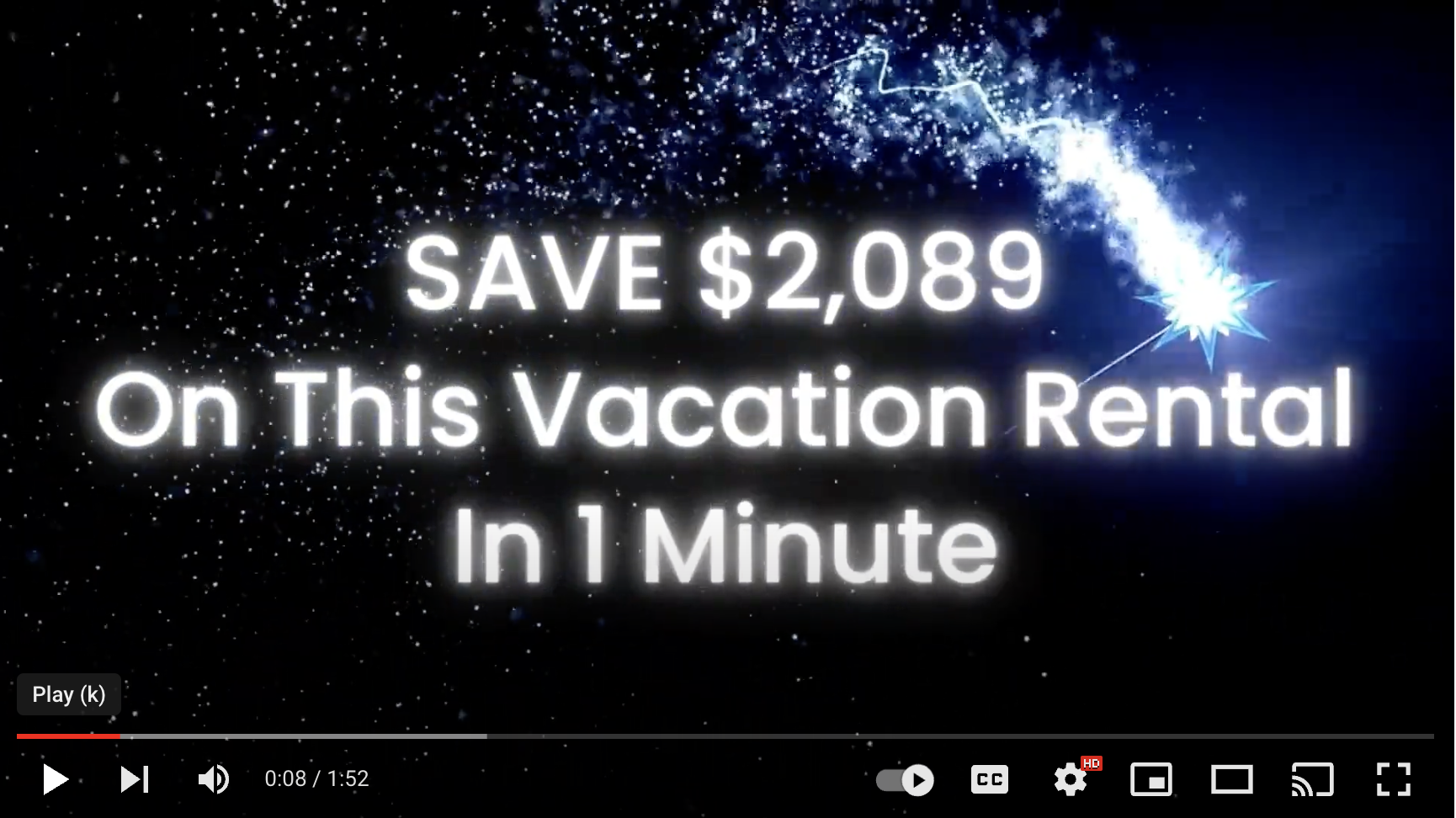 Airbnb Alternatives
4. CozyCozy
Founded in 2018
20 million accommodation listings
CozyCozy, founded in 2018 and a breath of fresh air in the short-term rental industry, has come a long way since its inception. Although CozyCozy is just 5 years into the travel niche, it has already established itself as a reliable and useful option for travelers all over the globe, with an astonishing total of over 20 million listings worldwide. Its comprehensive approach to accommodation sourcing sets CozyCozy apart and makes it a viable alternative to Airbnb.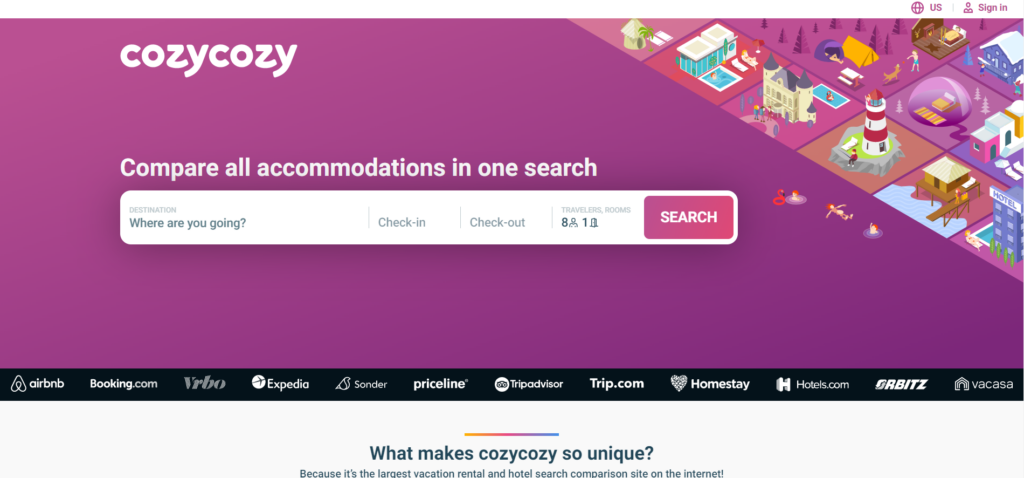 It combines listings from private houses, other big platforms, and hotel chains, offering travelers an exceptionally wide range of alternatives to fit any budget, taste, or travel style. Furthermore, CozyCozy's layout is clean, modern, and user-friendly, making choosing the ideal lodging as simple as a few clicks.
As you can see below, CozyCozy displays its listings with a nightly rate and a total cost. These prices include taxes. When you click on the view deal button, like HiChee.com, you will be taken to the platform offering the best deal.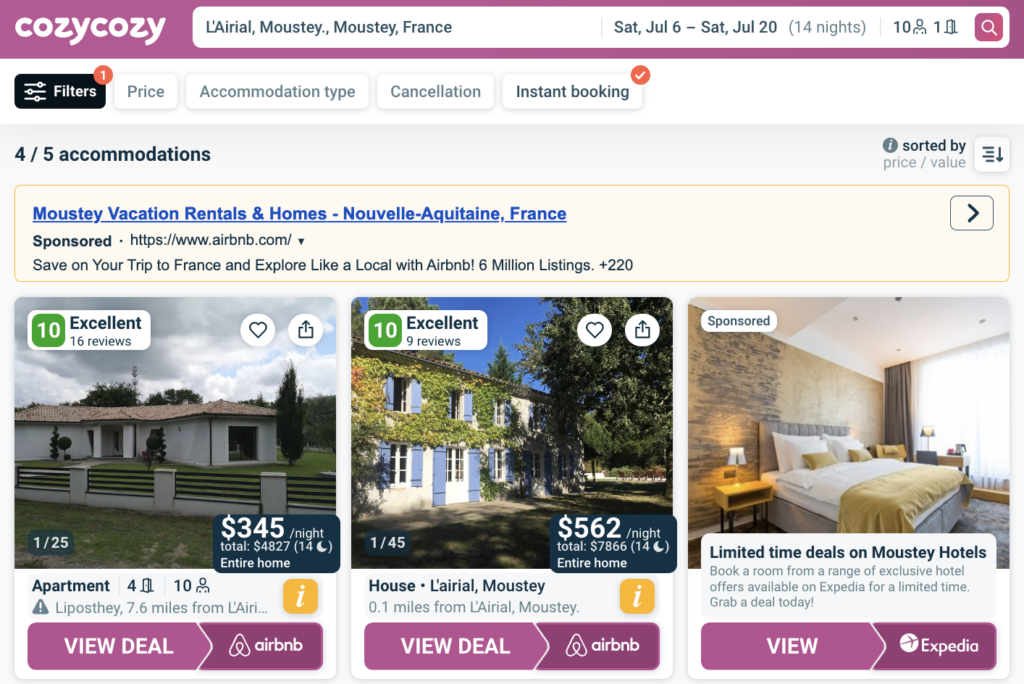 Buyer beware
I ran several queries for the L'Airial, Moustey property on CozyCozy.
Sometimes it provided the link to the property on Airbnb, but other times, it provided a link to Tui Villas.
The price on Airbnb is 8,242, but the price on Tui villas is $8,274.
Airbnb Alternatives
5. HometoGo
Founded in 2014
18 million accommodation listings
With an excellent portfolio of more than 18 million property listings globally, HomeToGo, now almost ten years old, has already carved its niche in the worldwide vacation rental industry. This unique platform features a straightforward, fuss-free layout that makes selecting the ideal vacation home quick and simple. Its intelligent filters allow guests to narrow their search to specific criteria such as the number of bedrooms, pet-friendliness, facilities like pool and WiFi, and proximity to local attractions and landmarks.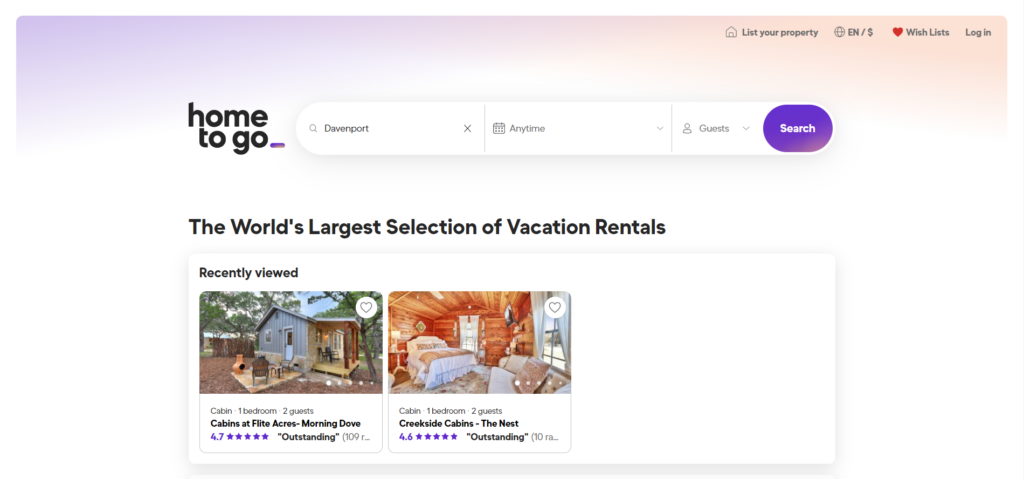 HometoGo's "Eco-Friendly" filter, which fits with present-day travelers' quest for sustainable solutions, is one of the most modern aspects that sets this platform apart from the competition.
Furthermore, their "Flexible Cancellation" policy is a considerate and thoughtful move in the post-pandemic period, addressing the uncertainty many globetrotters encounter. The extensive pricing comparison also gives users a wide range of options, transparency, and certainty that they're getting the best bargain.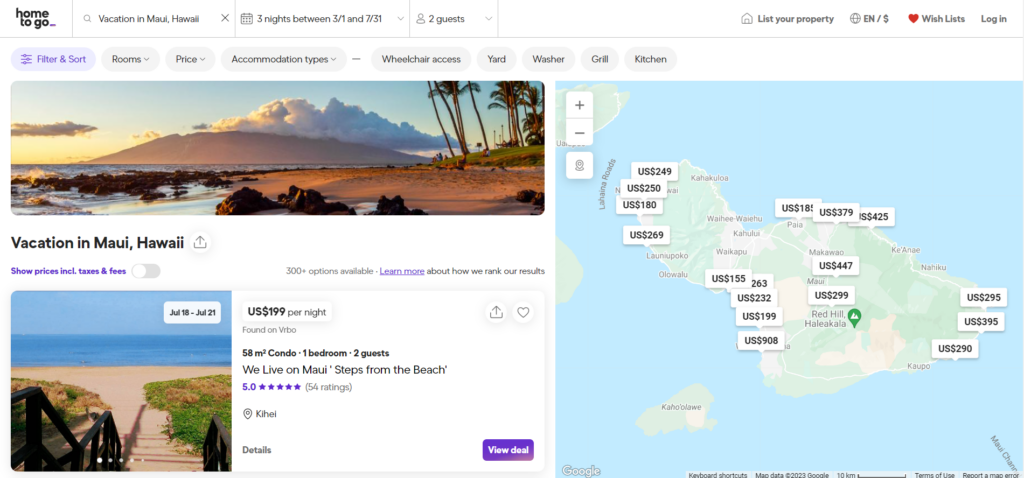 HometoGo's emphasis on convenience, choice, affordability, and versatility, particularly to modern travel realities, highlights why they are a good choice when looking for properties that make you feel like you're home away from home.
Buyer beware
Unlike HiChee and CozyCozy, HomeToGo doesn't show you the best price for a property. I searched for a property in L'Airial, Moustey, France. I chose the property below and looked at the July 6th to July 20th, (14 nights) 2024. HomeToGo sent me to Booking.com, and the price was $15,617. The price on Airbnb for the same dates is $8,232.
That's a whopping $7,385 more than I could have paid if I shopped around.

Airbnb Alternatives
6. Tripadvisor
Founded in 2000
830K accommodation listings
Boasting 23 years in the industry, Tripadvisor has earned its stellar reputation of being a household name in the ever-evolving niche of travel tech. With its network of more than 8.7 million listings, including lodgings, restaurants, and tourist sites, you'll find a property that tickles your fancy.
Nevertheless, Tripadvisor's claim to fame is its genuine, user-generated ratings, making it a trusted guide for tourists, globetrotters, and basically, just anybody planning their next trip, for business or pleasure.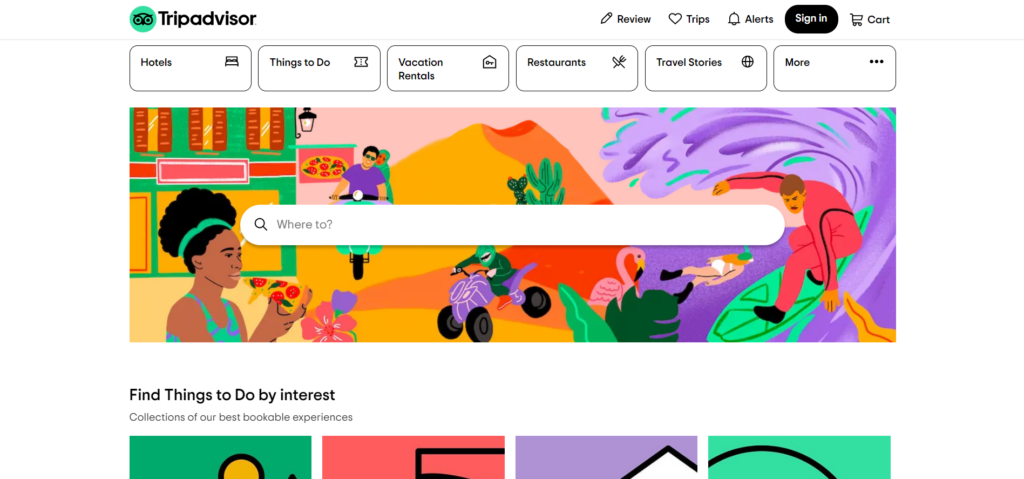 Tripadvisor is more than just a site to book a room; it's a one-stop shop for planning a trip, from discovering a highly-rated chic restaurant for a romantic evening to booking a boutique hotel with a spectacular view. This comprehensive approach gives them a one-up versus industry giants like Airbnb, which primarily focus on accommodations without the "extras" that Tripadvisor offers.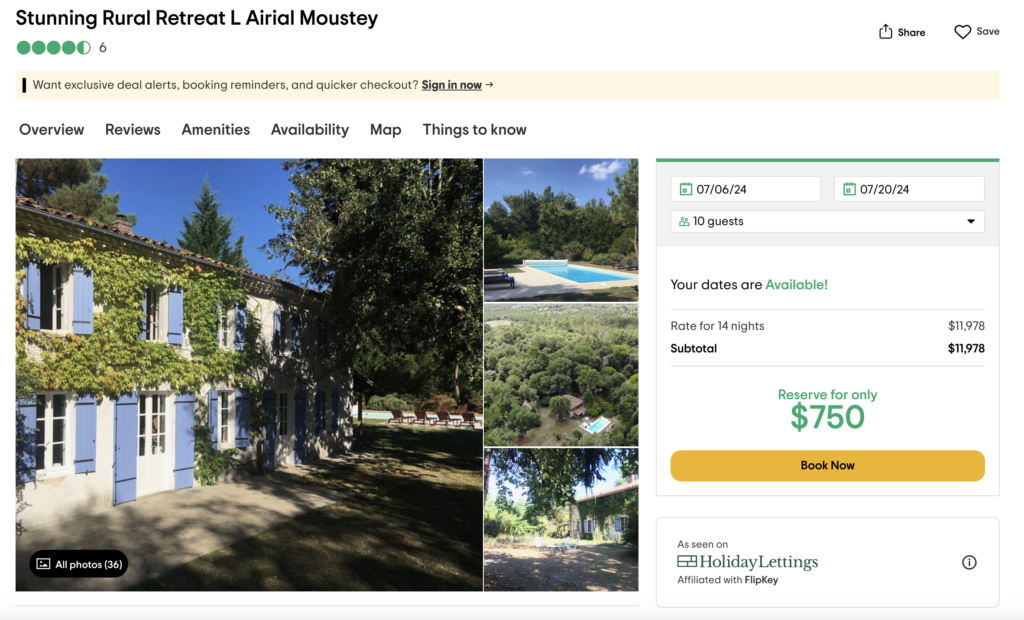 Tripadvisor is also dedicated to building a worldwide community of travelers and jet setters. Its interactive forums enable visitors to network, exchange, and get essential tips and tricks from fellow travelers. It's the modern, clever way to plan a trip – combining technology, human experience, and the sheer delight of discovering the unknown.
Buyer beware
When I clicked on the view deal button, I was taken to HolidayLettings.com (see the screenshot below), and the price, including taxes, is €12,461. That's $13,629, and $5,397 more than the price on Airbnb.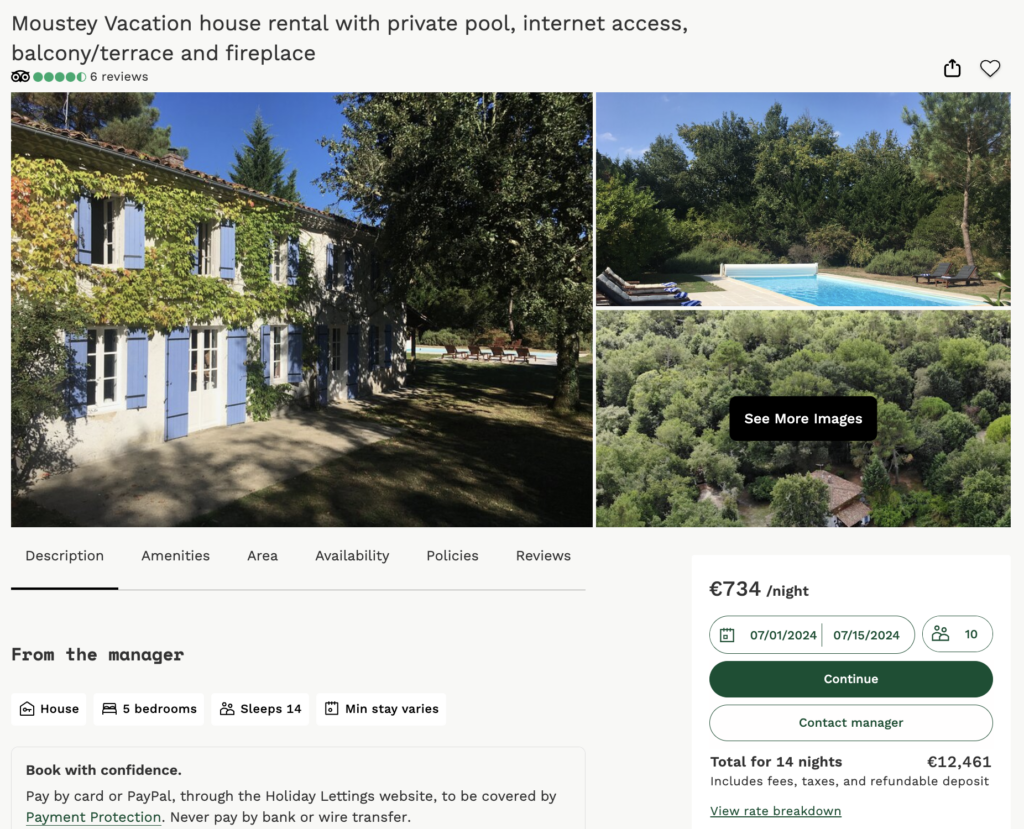 Airbnb Alternatives
7. Trivago
Founded in 2005
3 million accommodation listings
Every millennial knows this TV commercial phrase: "Hotel?" Yes, you know what's next: "…Trivago!"
Trivago has created a name for itself in the internet travel industry since 2005, standing strong as a leader and veteran in the field for almost 18 years. Trivago is a German company that operates in over 190 countries and has roughly three million listings worldwide. It offers diverse accommodations ranging from lovely bed-and-breakfasts to luxurious five-star hotels.

Its main selling factor is its cutting-edge pricing comparison engine, which provides travelers from all over the globe with transparency and cost-effectiveness. Users can easily compare prices from multiple booking sites, maximizing value and savings for each trip.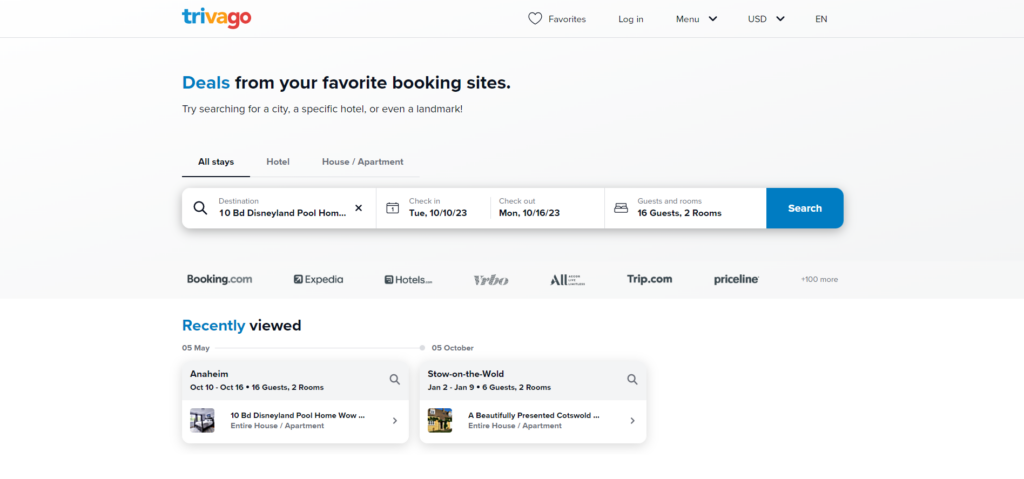 Trivago emerges as a compelling alternative to Airbnb, particularly for travelers looking for a mix of traditional and non-traditional accommodations. While Airbnb, another industry giant, revolutionized the travel industry with its emphasis on unique vacation homes, Trivago caters to this trend while offering a broader range of options, including traditional hotels.
Trivago's extensive listings, sophisticated pricing comparison, and user-friendly design make it an appealing option for intelligent modern travelers.
What we like
We like Trivago's transparency, where they show actual price comparisons.

I couldn't find the L'Airial, Moustey property on Trivago.
Airbnb Alternatives
8. Wimdu
You may have come across Wimdu during your holiday rental booking travels, but the platform is closing down at the end of this year (2023).
TBH, it was just a clone of HomeToGo anyway, so it wasn't bringing much if anything, to the party.
Airbnb Alternatives
9. Hipcamp
Founded in 2013
300,000 accommodation listings
I've seen Hipcamp described as the Airbnb of the outdoors, and that's pretty well spot on. You can book camping grounds, RV parks, cabins, and glamping sites when using the site.
The site exudes adventure, and that's a breath of fresh air, quite literally, in the rental space. You can set up your tent near hot springs, lakes, the beach, or many national parks.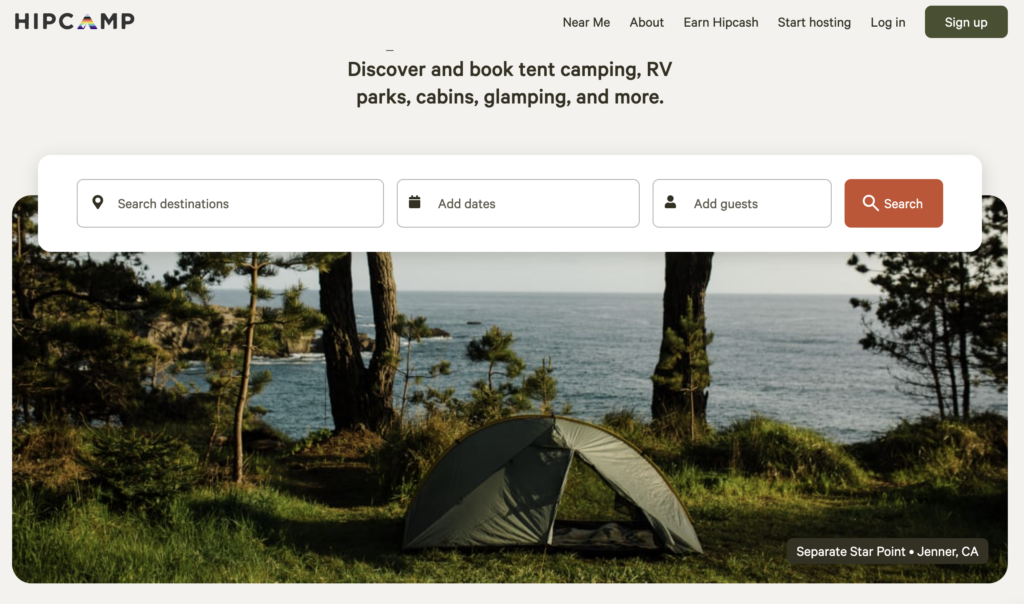 I took a deep dive into the glamping near me section, and it's nice to see categories that include glamping with showers, WiFi, full kitchens, fire pits, fishing, and where dogs are allowed.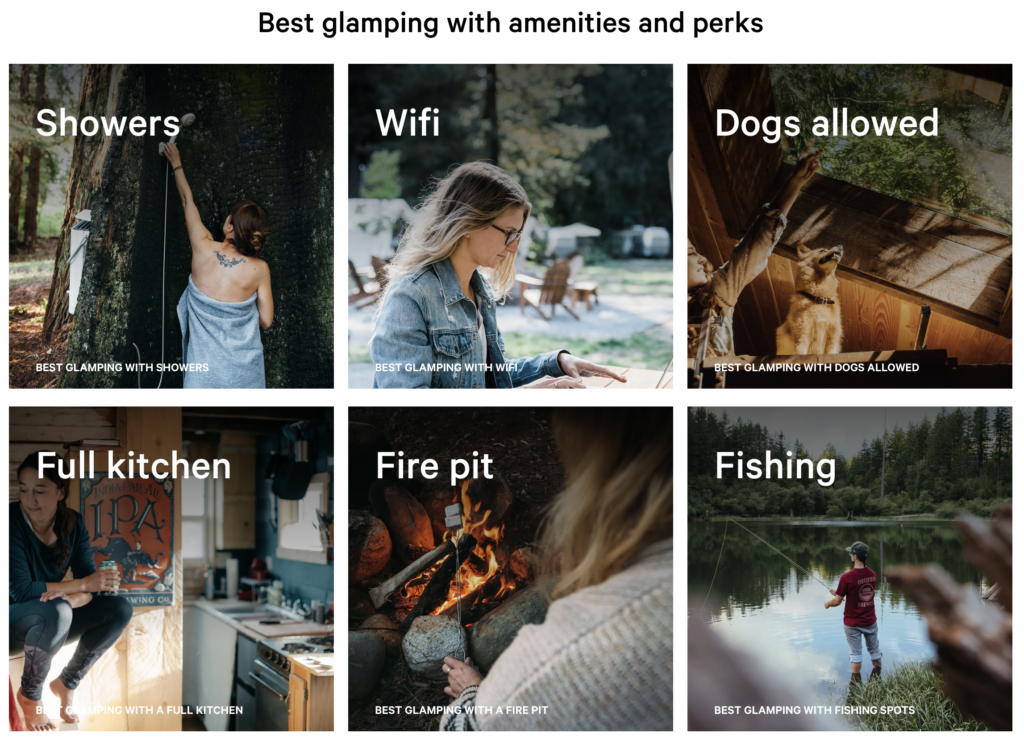 getting outside is the anecdote to the pressures and problems of modern life,' 100%!!
Thoughts about Hipcamp
I came away from this site feeling refreshed, which doesn't happen too often on the internet these days. The site reminded me of the early days of Airbnb, before it became the commercial monster it is now.
I also found this video for Hipcamp, which is up there with the best one-minute marketing that I have seen in a long time. I think it's time to get the tent down from the loft.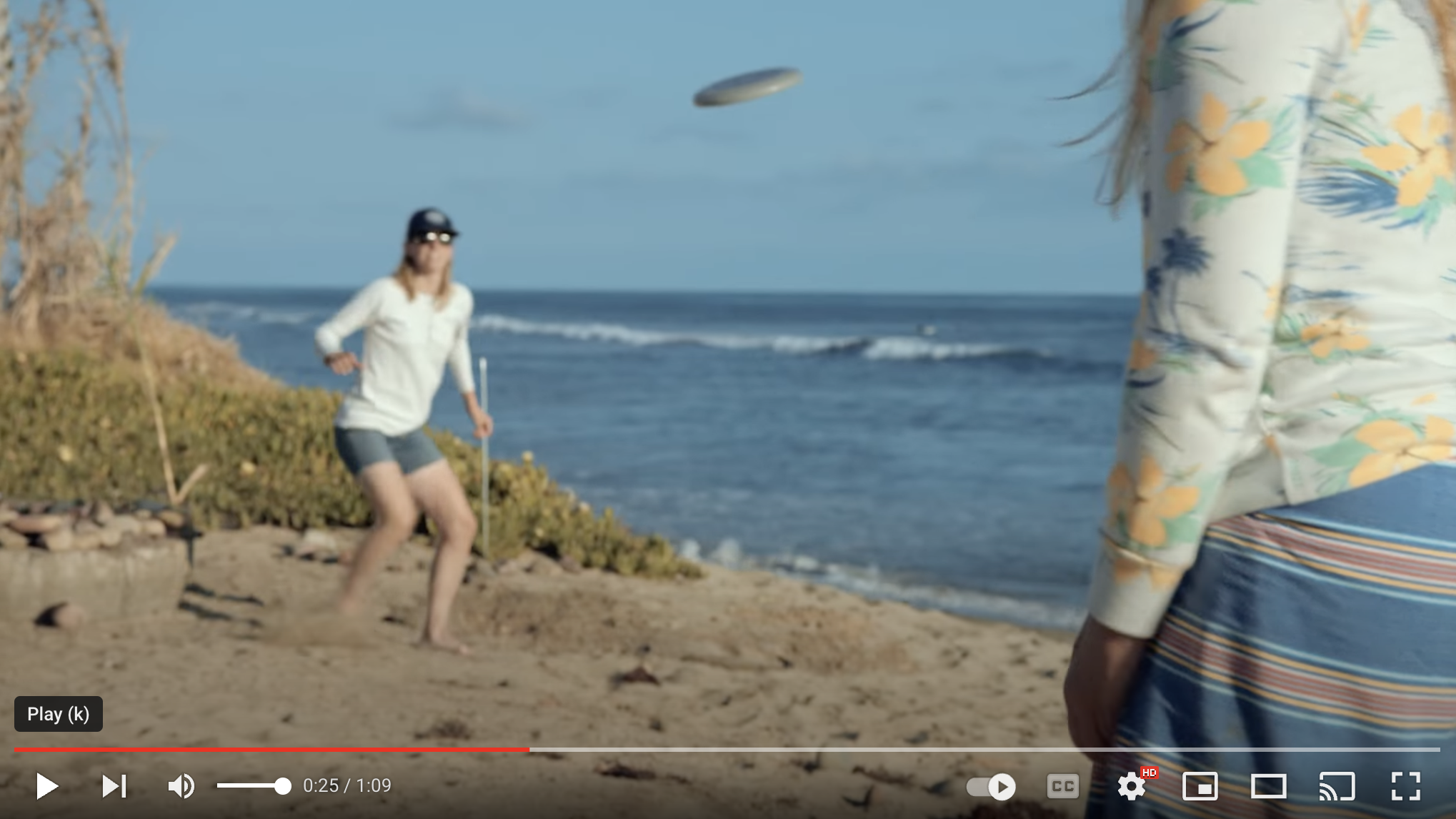 Airbnb Alternatives
10. Local websites
Until now, our list of websites has generally covered big global sites that offer accommodation across hundreds of countries and thousands of locations, but other options are worth looking into.
There are many short-term rental websites that are destination specific, and you could find properties that aren't listed on the big brand sites. You may well find better prices too.
All you have to do is a little research. I'll show an example below.
Let's imagine I'm looking to visit Florida for my next vacation.
I just Googled Florida vacation rentals…
Of course, Google's search includes Airbnb, VRBO, HomeToGo and the like, but the list includes Florida Rental By Owners…
If you use local sites like this, the chances are that you will be renting directly from the owner, and that is always the lowest-priced option, as there are no middleman fees.
These sites generally use a subscription model where the owner or host pays a yearly fee to list their property. As you can see from the above image, there are no traveler fees, no booking fees, and no communication barriers.
There are thousands of local short-term rental listing sites across the web, and they are well worth a quick Google search. You could save money and have a better experience dealing with a smaller company and talking directly with the host.
Airbnb Alternatives
11. Hotels
Airbnb doesn't list hotels, but I mention hotel websites here because there are times and cases when staying at a hotel can be a better option than staying at an Airbnb or other short-term rental (STR).
Short breaks
If you stay somewhere for just one or two nights, then a hotel may be your best option. A hotel's business model is set up around short stays. They have full-time cleaning staff, whereas short-term rentals like Airbnbs pay their cleaners on a per-cleaning basis. This can make the cost of a one or two night stay at a STR disproportionately expensive.
City breaks
Hotels are generally situated in the heart of the city. If you are in the center of town then you won't need to get taxis or public transport to see the sights. This can be a big time and money saver over a few days. So, even if a hotel is a little more money than a rental apartment, you may be better off in the long run.
If you plan on a city break and take in the city's bars, cafes, and restaurants, you may not need a kitchen if you will be eating out all the time.
Hotels have bag drops which can be super handy if you have to check out mid-morning but don't fly out until later in the day. You can drop off your bags and spend the day sightseeing. You'll have to drag your luggage around if you check out of an Airbnb-type rental. That's never a great day out.
12. Airbnb Alternatives
Book Direct
In nearly every case, you will get the best price if you book directly with the host or property manager. But it's not always easy to find a host's contact details. Many hosts don't have their own websites, and online travel agencies mask contact details to prevent off-platform bookings.
That said, HiChee lists verified owner's contact details and provide their magic search function to help travelers find host's websites.
As an example, I found the L'Airial, Moustey property owner's website via HiChee.com
As you can see below, if I book direct, I will only pay $5,245.

That's just under $3,000 less than the price on Airbnb
In conclusion
There are many booking alternatives to Airbnb. Depending on the property, dates, and number of guests, in some cases, Airbnb is cheaper, and in some cases, it's more expensive. There is no formula or pattern for these price differences.
The bottom line is that it pays to shop around and look for the best deal. In the example that we used, prices varied from $5,245 (booking directly with the owner) to $15,659 (through Booking.com).
The only site that showed price comparisons and provided a link to the owner's direct booking website was HiChee.

Always check it before you book it.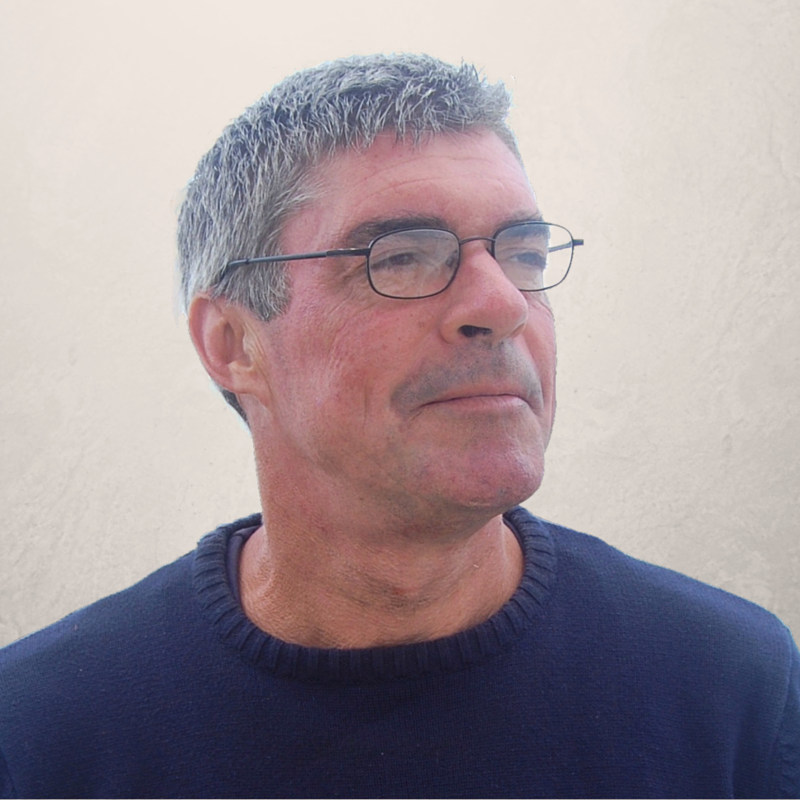 Alan has been working in the vacation rental sector since 2004, when he first created a listing site for his property management company. He has been helping short-term rental owners and managers to stand out in an over-saturated marketplace for over 12 years and has written thousands of articles in that time.
He has written books on vacation rental photography and was the first in the industry to create online marketing courses for hosts.
He has given keynote presentations across various subjects at The Vacation Rental World Summit, VRMA, VRMintel, Host, and The Book Direct Summit.