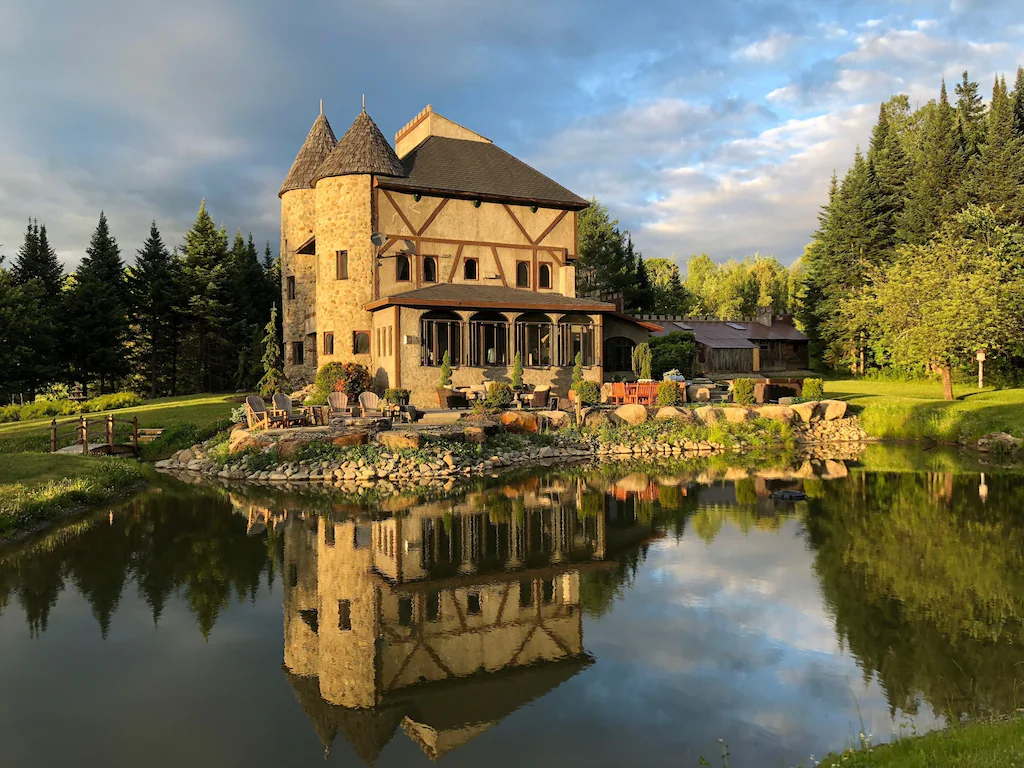 9 Luxurious Castles You Can Rent And Still Get Savings!
Luxurious Castles You Can Rent
You can finally live your dream of living in a castle.
Now's your chance to live like royalty. Have a fairytale-like experience when you stay in any of these dreamy castles that can be found in the United States. We will also teach you how to get savings by using this one tool that'll make your trip an affordable one. Keep reading up to the end for the bonus castle.
View the properties directly by clicking any of the pictures below.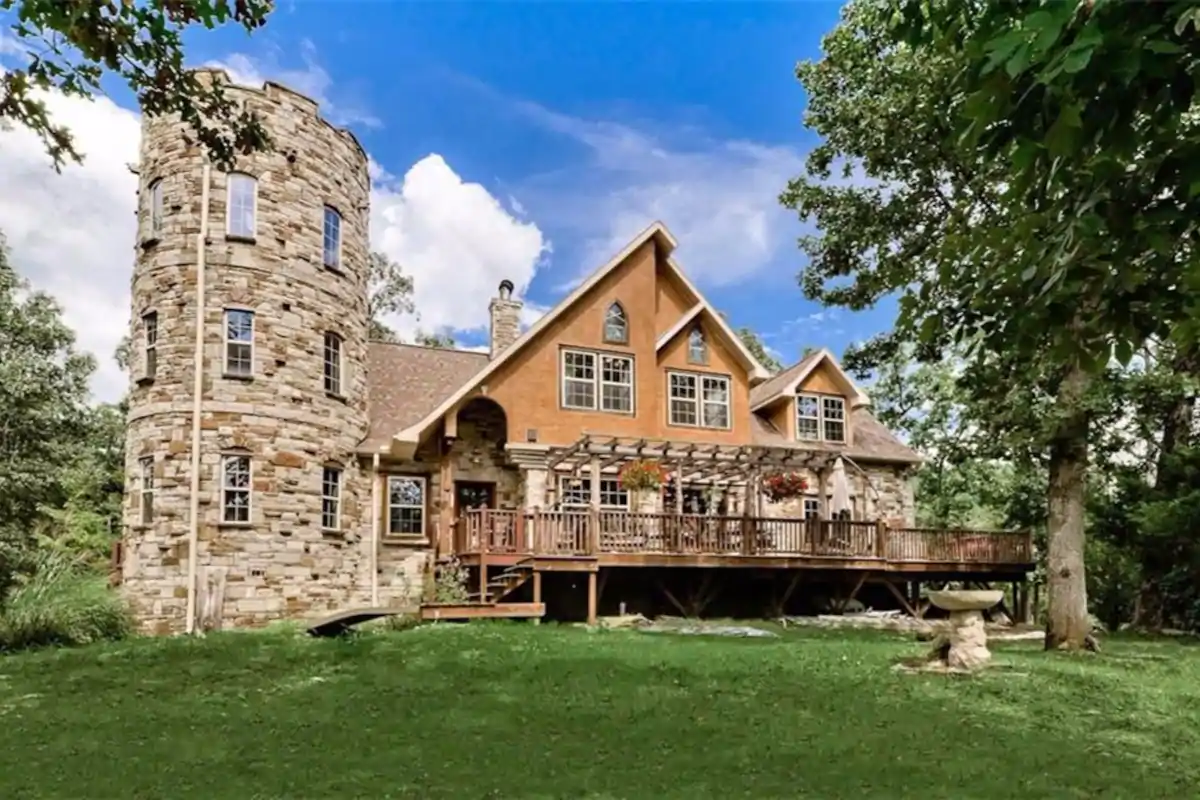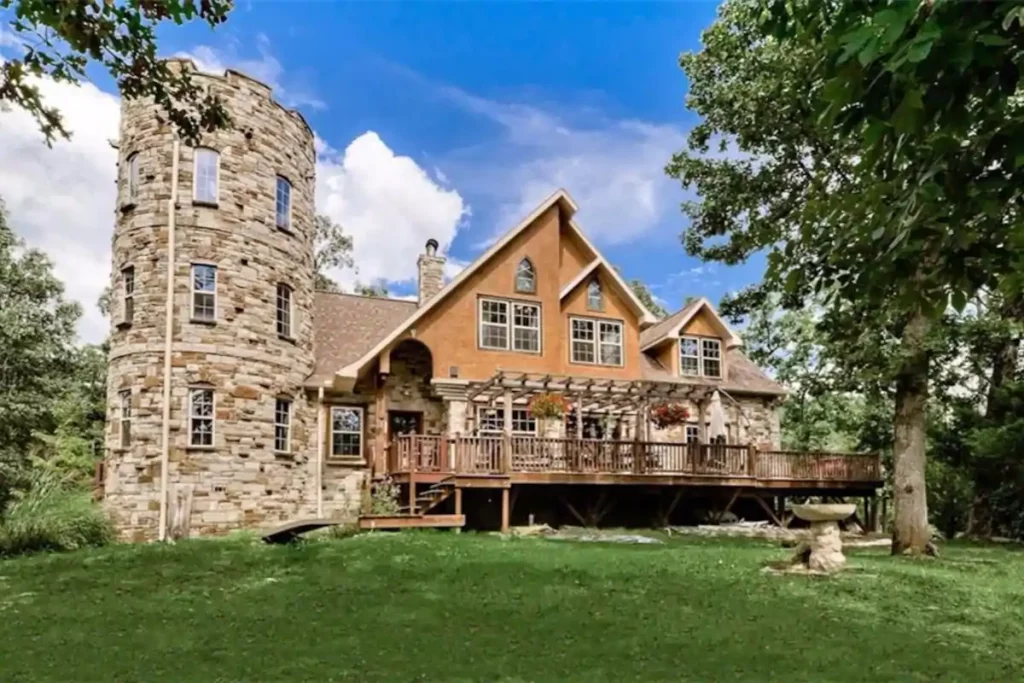 Luxurious Castles You Can Rent
1. Stonehaven Castle
Location: Eureka Springs, Arkansas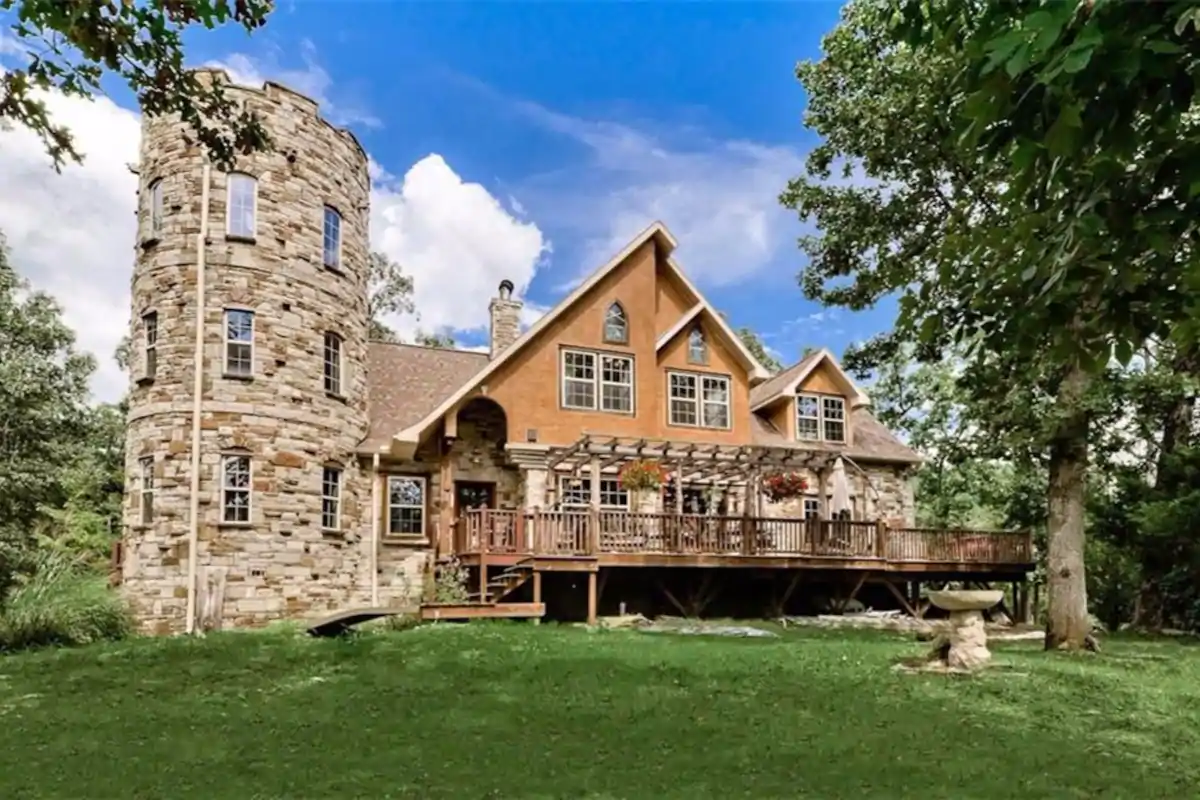 This magnificent castle vacation rental offers a four-story turret, elegant wood details, and an Instagrammable spiral staircase! This modern-day castle also features an amazing art gallery with pieces you and your family and friends will definitely love! This spacious property also comes with private access to all 52 acres of woods for you to explore and discover.
From the owner:

Stonehaven is a contemporary castle on 52 acres of private woods.

Newly listed on VRBO, we have promotional rates, all new furniture, linens, and mattresses, and we're hungry for five-star reviews.

Don't settle for another rusty dusty cabin; Become your family's hero and book your castle today!

THE SPACE:

Original paintings, photography, and sculptures keep things fresher than the hot cup of Keurig© brewed coffee you can enjoy curled up by the huge fireplace. We stock the bathrooms with Downy© ultra plush toilet paper for your wiping pleasure and guarantee you'll sleep well on our premium Tuft & Needle© Mattresses. Watch a BluRay on one of the 65″ flatscreens or grab a board game for some quality family fun before roasting S'mores on the outdoor fire pit.

The upstairs master bedroom includes a large jacuzzi tub, stained glass windows, and 15ft vaulted ceilings.

The downstairs master bedroom has its own private full bathroom, a queen bed, and french doors, which access the sprawling back porch.

The bunkroom is home to a futon couch, a 65″ flat-screen television, a large workspace for arts and crafts, and a twin bunk bed with a hidden trundle, to accommodate up to seven people.

Oh, and did we mention there is an art gallery inside the castle's turret?

Other amenities included:

-Keurig Coffee machine with pods, french press, coffee pot and grinder for your fresh beans (owned by a former Starbucks barista)

-Clean towels, washcloths, and bathmats

-Luxury sheets

-Tuft & Needle© mattresses

-Charcoal grill, lighter fluid, and charcoal

-Full kitchen with standard utensils

-The two televisions both have BluRay/DVD players.

Internet speeds are great for everything but streaming video or video calls.

-Stonehaven has great AT&T LTE speeds that can stream HD videos on your cellular data.

As if the interior of the house isn't cool enough, guests also have full access to 52 acres of wooded bliss. Feel free to take a hike and explore the property, you may even find old remnants of a 1950 crashed vehicle, fossils, and large stones from around the world. A stone patio with a built-in fire pit and outdoor chairs is also accessible to guests.
Getting The Best Deal
HiChee is a website that compares the prices of accommodation in different lodging companies such as Airbnb, VRBO, and Booking.com. To use it, just input the property links in any of the three and see if you can book them for less. You can also put in the number of people going with you and how many days you wish to stay for more specific pricing.

Available on: Airbnb & VRBO
Savings: $1,454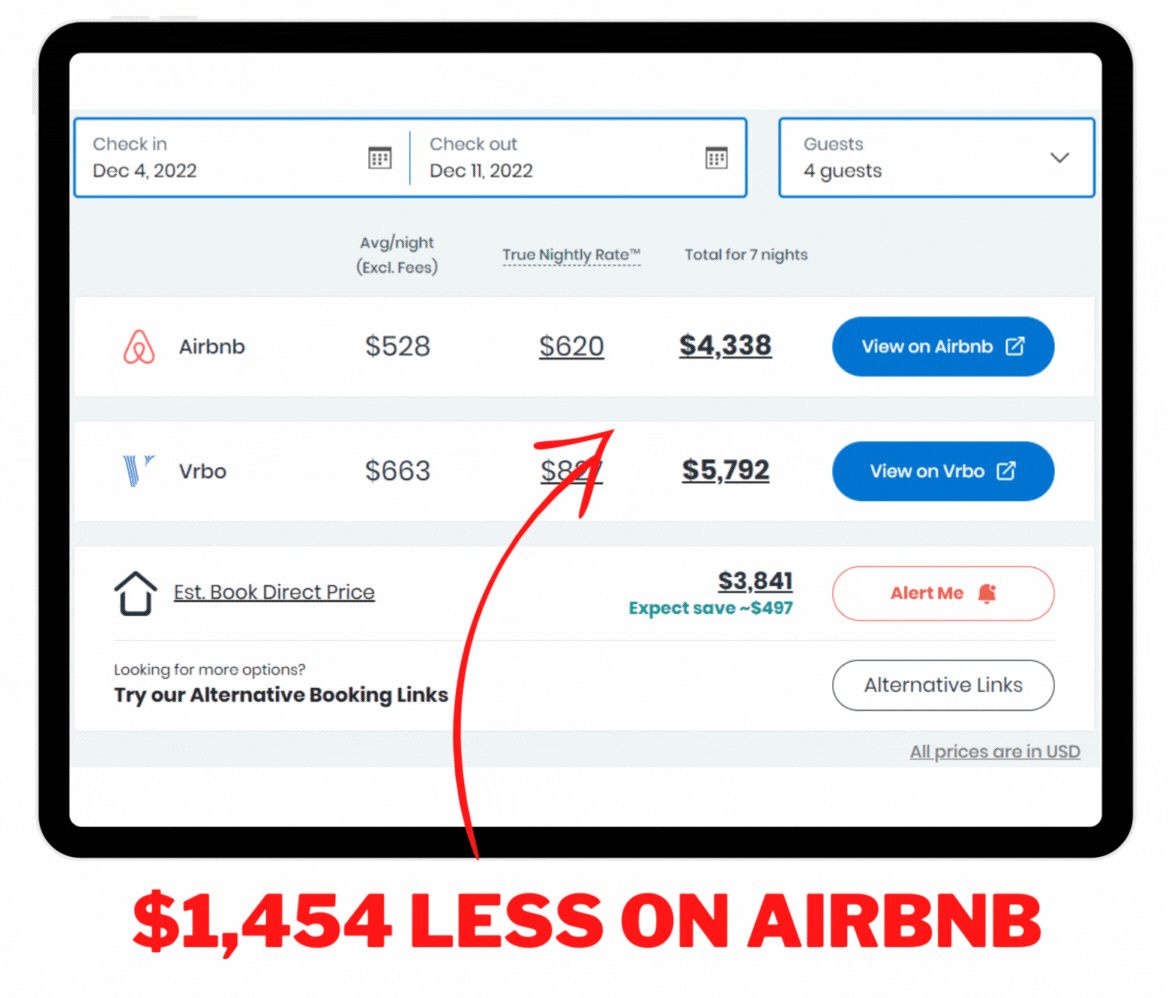 Share This Post With Friends
---

Luxurious Castles You Can Rent
2. Smithmore Castle
Location: Spruce Pine, North Carolina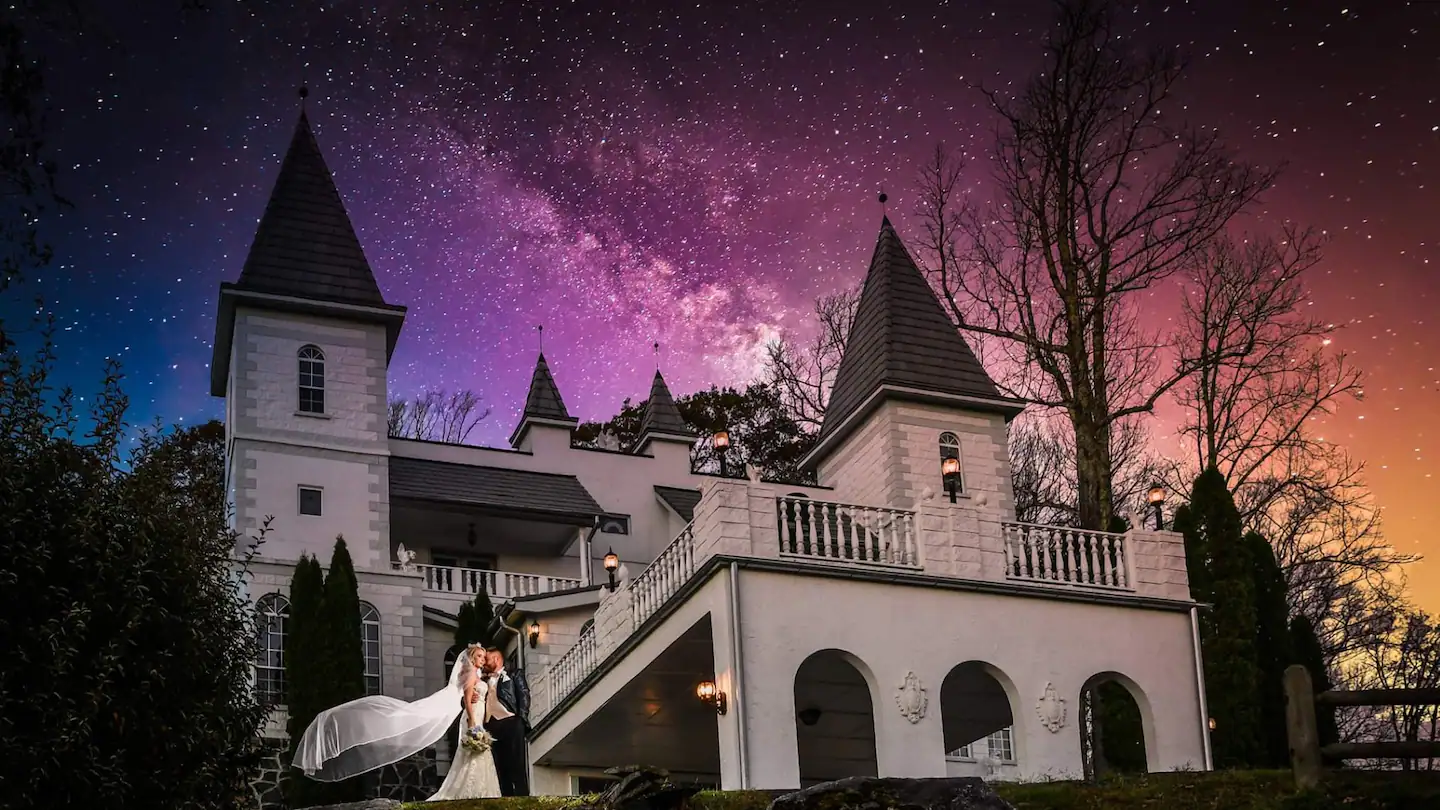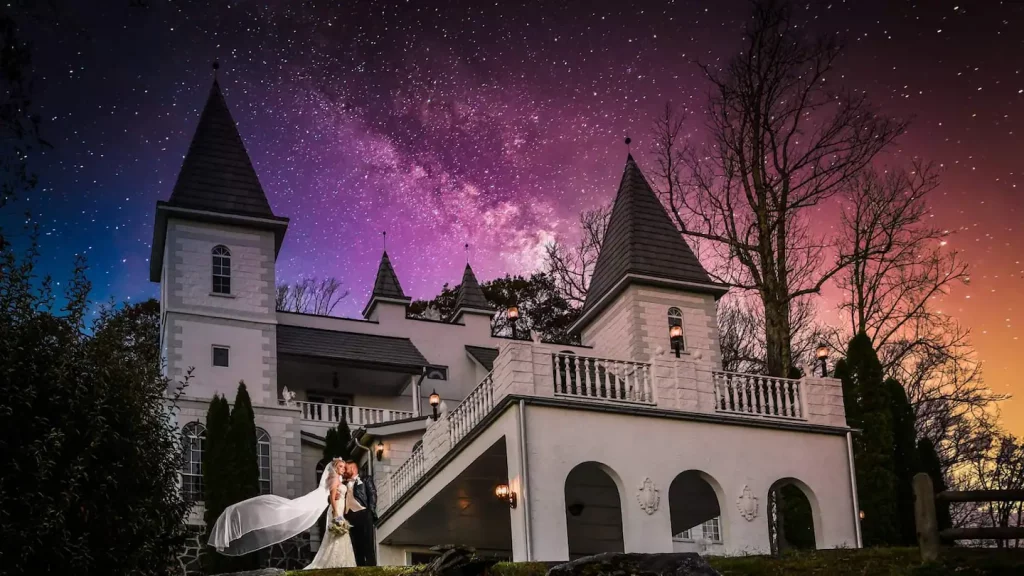 Experience the life of royalty here in Smithmore Castle! This real-life castle offers outstanding rooms, gorgeous details, like a full Swarovski chandelier, majestic views, and a 3-course Gourmet dinner by renowned Chef Benjamin! This property is perfect for celebrations like weddings and birthdays, or just treating yourself and your family and friends to a luxurious and truly rewarding experience!
From the owner:

Smithmore Castle gives guests an experience they will truly cherish. Unlike other experiences, Smithmore Castle offers an in-house 5-star rated Gourmet Chef as well as concierge services. Each stay is uniquely designed for your specific booking. Whether you are celebrating an anniversary, birthday, or graduation or just want a luxurious getaway, Smithmore Castle delivers. Smithmore Castle is a private mountain estate with over 100 acres located on top of English Knob in Spruce Pine, North Carolina.
It's the perfect getaway as you can unwind and retreat in the most beautiful part of the state. Come and nestle up in one of many of our dreamlike bedrooms and experience the endless amount of amenities available that will have you leaving all of your troubles behind. Experience an intimate and exciting Chef Class by learning how to prepare Gourmet Dishes with our 5-star-rated Gourmet Chef. Our in-house Chef specializes in Gourmet Food Dining, which includes a variety of exotic dishes that are French, Italian, and Japanese-inspired.
After dinner, relax near our giant three-story stone Victorian'esque fireplace, while you're drinking a glass of our paired favorite domestic or imported wine. Smithmore, a grand estate, receives hundreds of guests annually from around the world. Guests can tour areas including Spanish Lounge, Courtyard, and Royal Dining Room which accommodates your private dinner party.
Explore 3 story Towers and Hikes to on-site Caves. Remarkable ceilings and imported victorian wallpaper complete the vibe of the Castle. The most breathtaking area of the Castle is the 'Great Room, featuring marble floors, fine paintings, and an extravagant Swarovski crystal chandelier. If you're wanting to get some fresh air, then you must experience our 4,000-foot high balcony, views so captivating that you will lose yourself over and over again.
Getting The Best Deal
Available on: Airbnb & VRBO
Savings: $2,235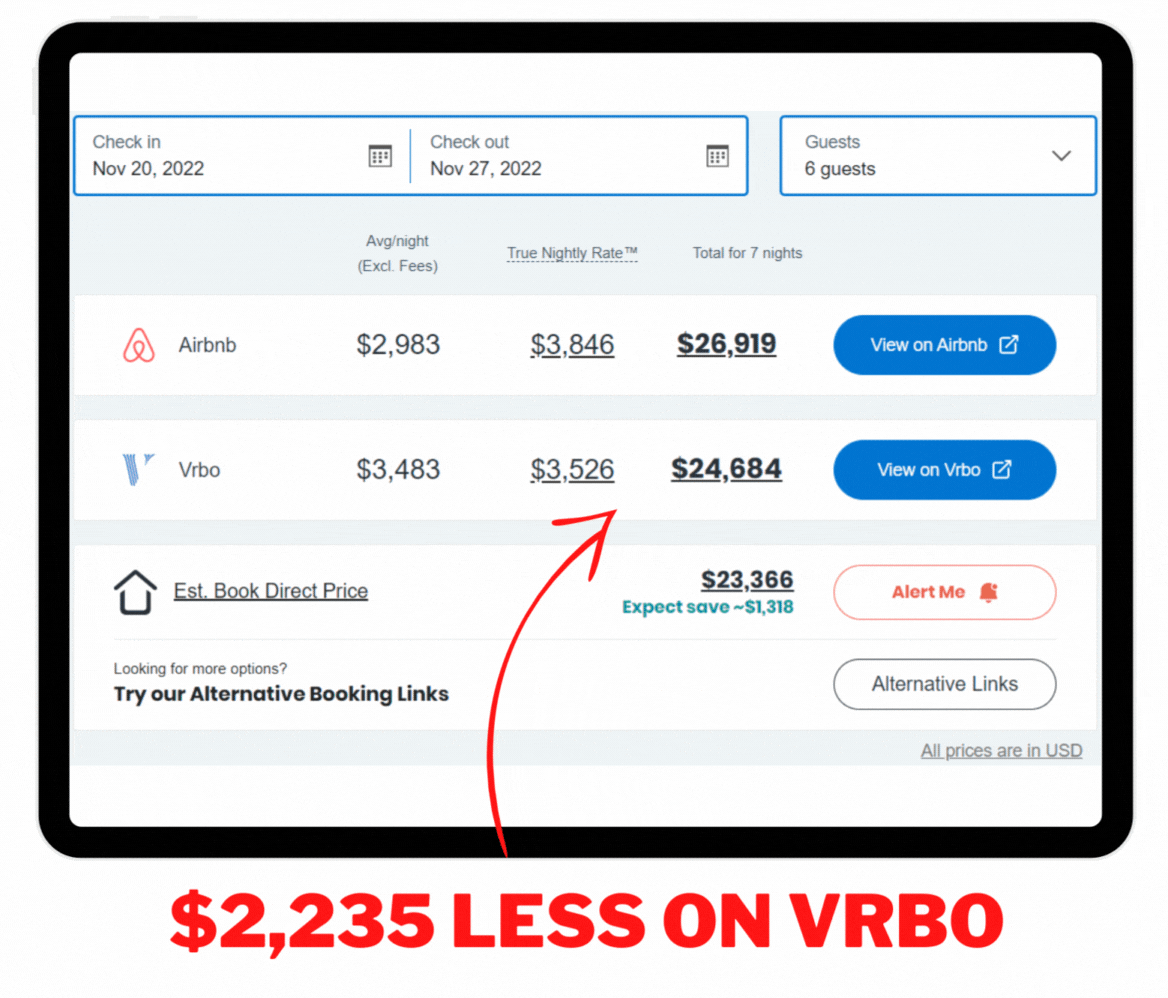 Share This Post With Friends
---

Luxurious Castles You Can Rent
3. Twin Turret Farm and Castle
Location: St Mary, Missouri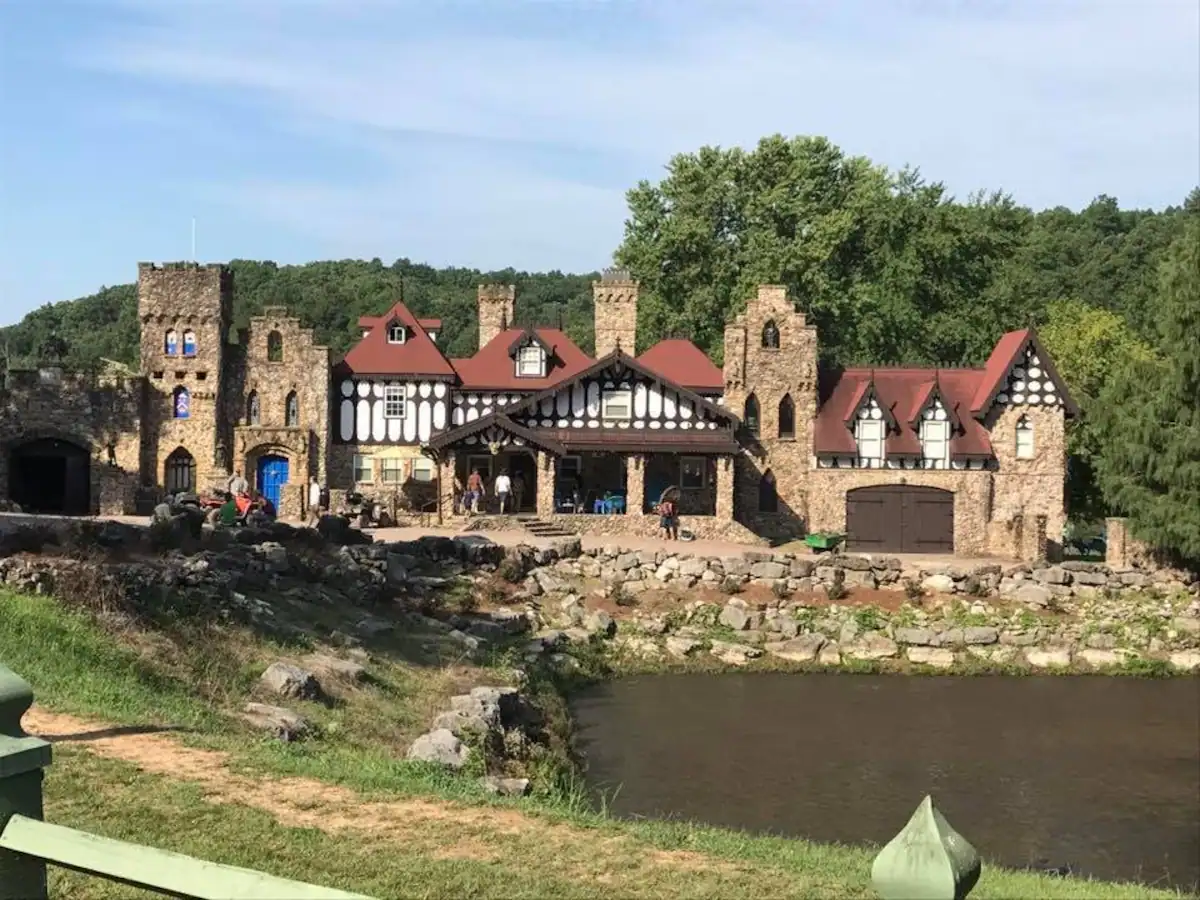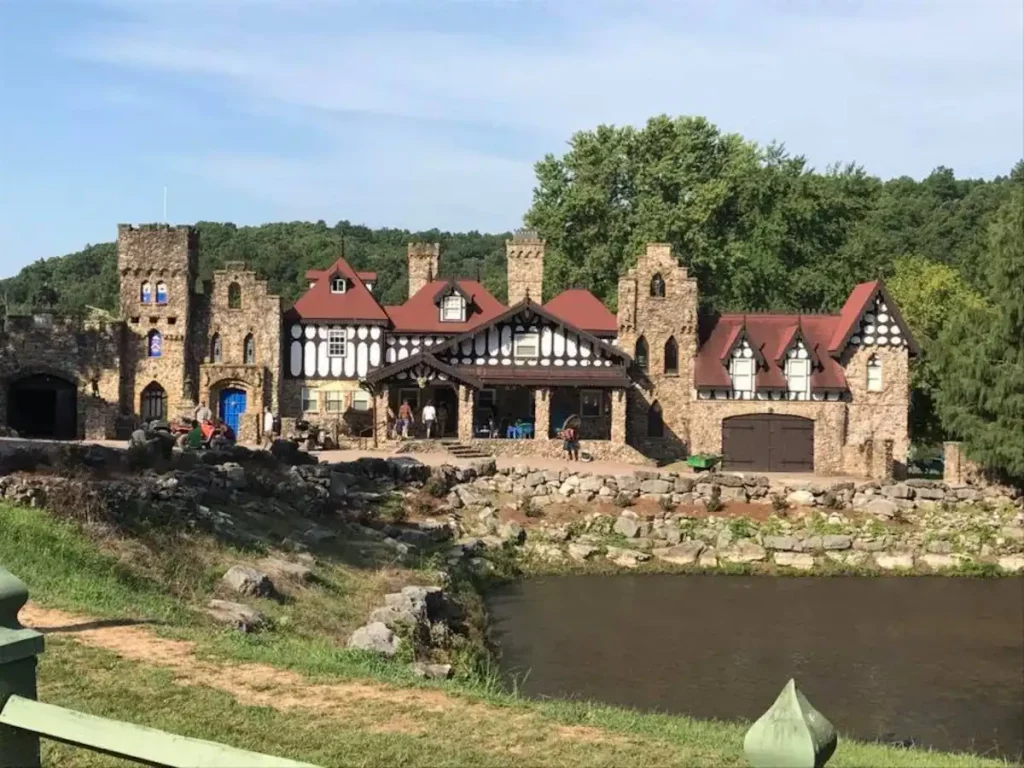 This beautiful castle will be the perfect place for fans of Downton Abbey! You'd be enthralled by the old-world charm that this property offers, together with access to secluded 100-acre woods that are perfect for hiking, a private lake, and a gorgeous porch where you can enjoy being serenaded by hummingbirds.
From the owner:

It is a kitschy Castle with a turret and lots of Old World charm. It is set on 100 secluded acres, including fields, woods, hiking, a waterfall, and a 20-acre private lake. We have lots of hummingbirds (in season) on our front porch every morning and evening. There is an aviary with peacocks and free-range guineas and ducks.

Our Castle is close to the Route du Vin Trail, with wineries that offer food and entertainment. The closest grocery store and restaurants are a 20-minute drive.

There is a full-time caretaker on the property to welcome you and answer any questions you may have.
Getting The Best Deal
Available on: Airbnb & VRBO
Savings: $1,318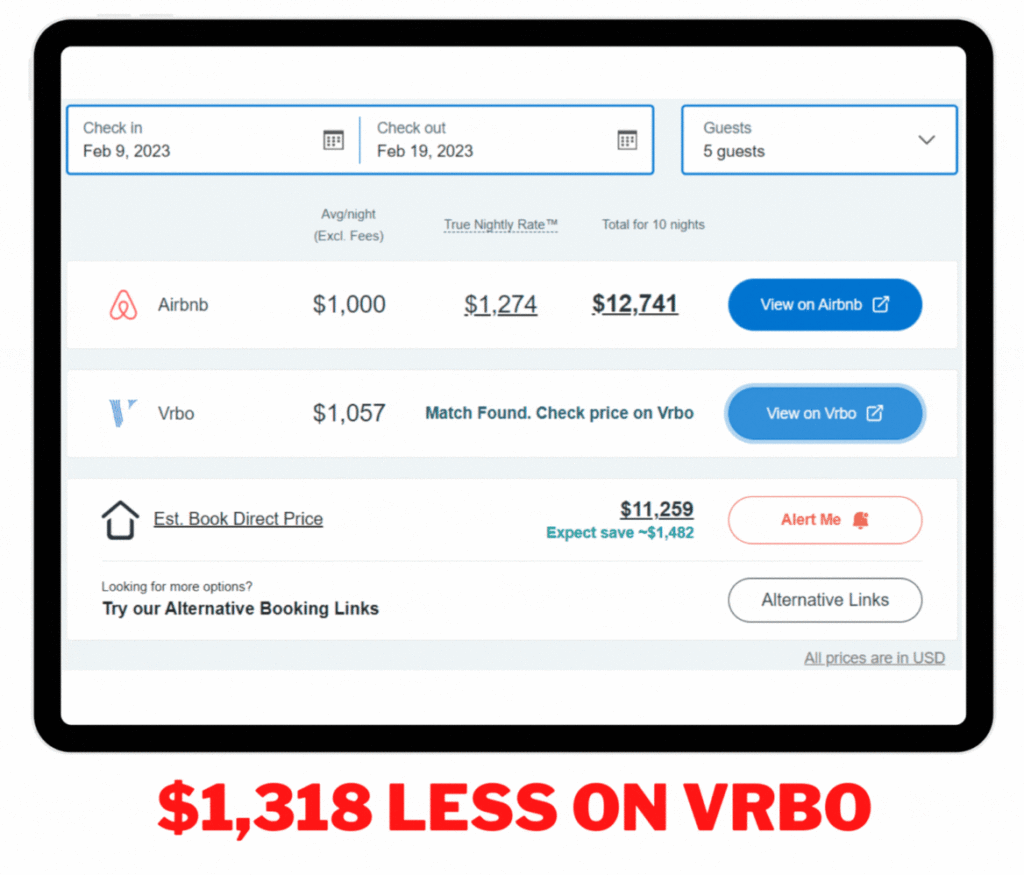 Below, you can see the price On VRBO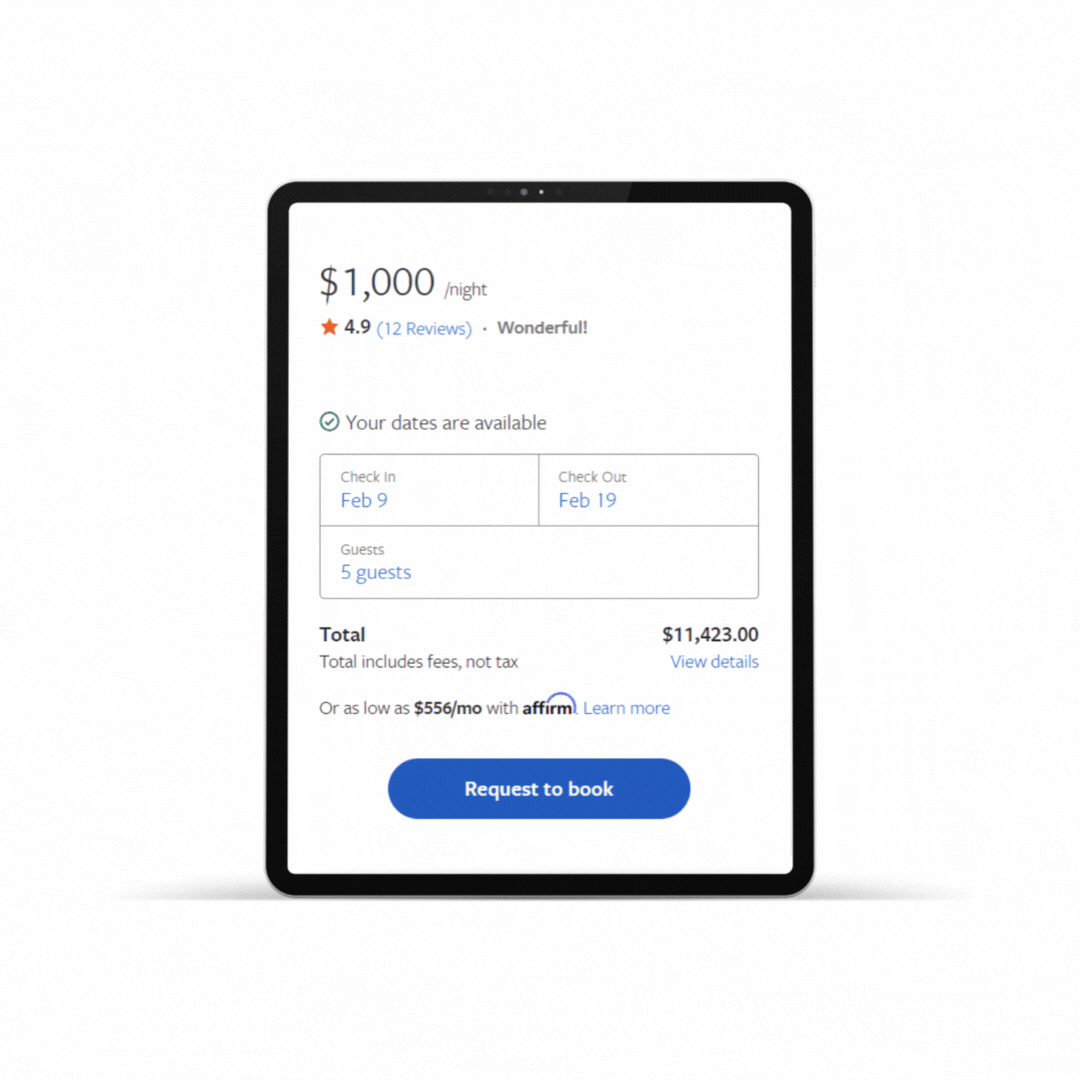 Share This Post With Friends
---

Luxurious Castles You Can Rent
4. "The Castle"
Location: Flagstaff, Arizona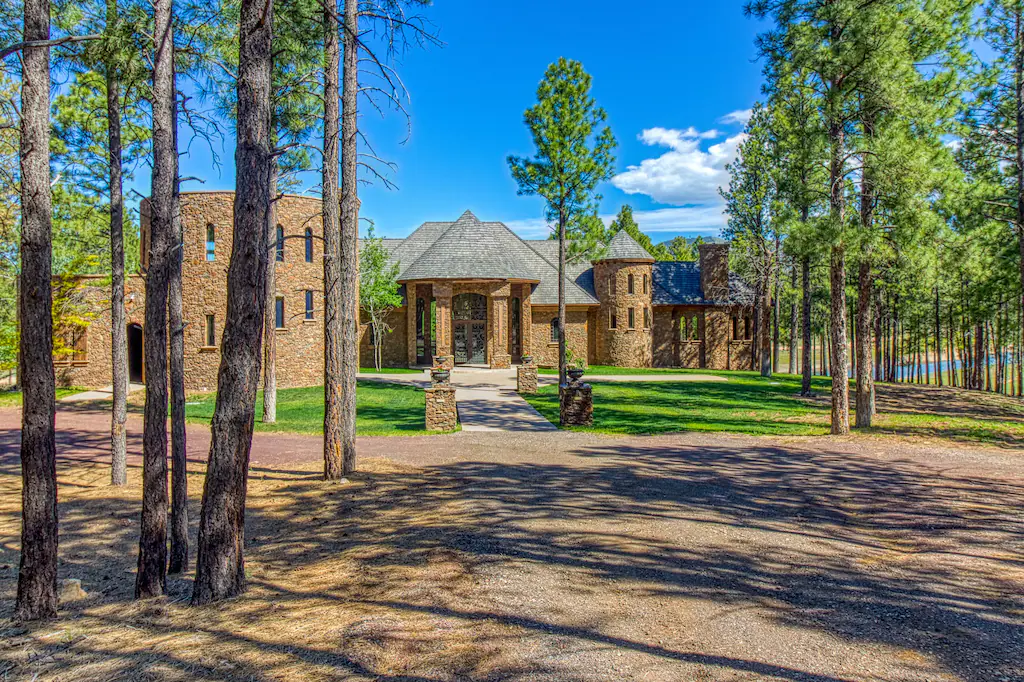 This amazing castle in Arizona will definitely spoil you with its gorgeous views, outstanding rooms, and its close proximity to the Arizona Snowbowl ski area, Grand Canyon, the Redrocks, and Sedona. It also offers an unobstructed view of the forest landscape to help ease your stresses away. This property is the perfect sanctuary from the hustle and bustle of city life and is best enjoyed with family and friends.
From the owner:

Great Estate, "The Castle," in Northern Arizona, is a one-of-a-kind property. Great place to relax and enjoy your family.
Close to the Grand Canyon, Arizona Snowbowl ski area, Sedona, and the Redrocks. In Flagstaff, close to Downtown and shopping. Luxury property throughout.
Getting The Best Deal
Available on: Airbnb & VRBO
Savings: $3,223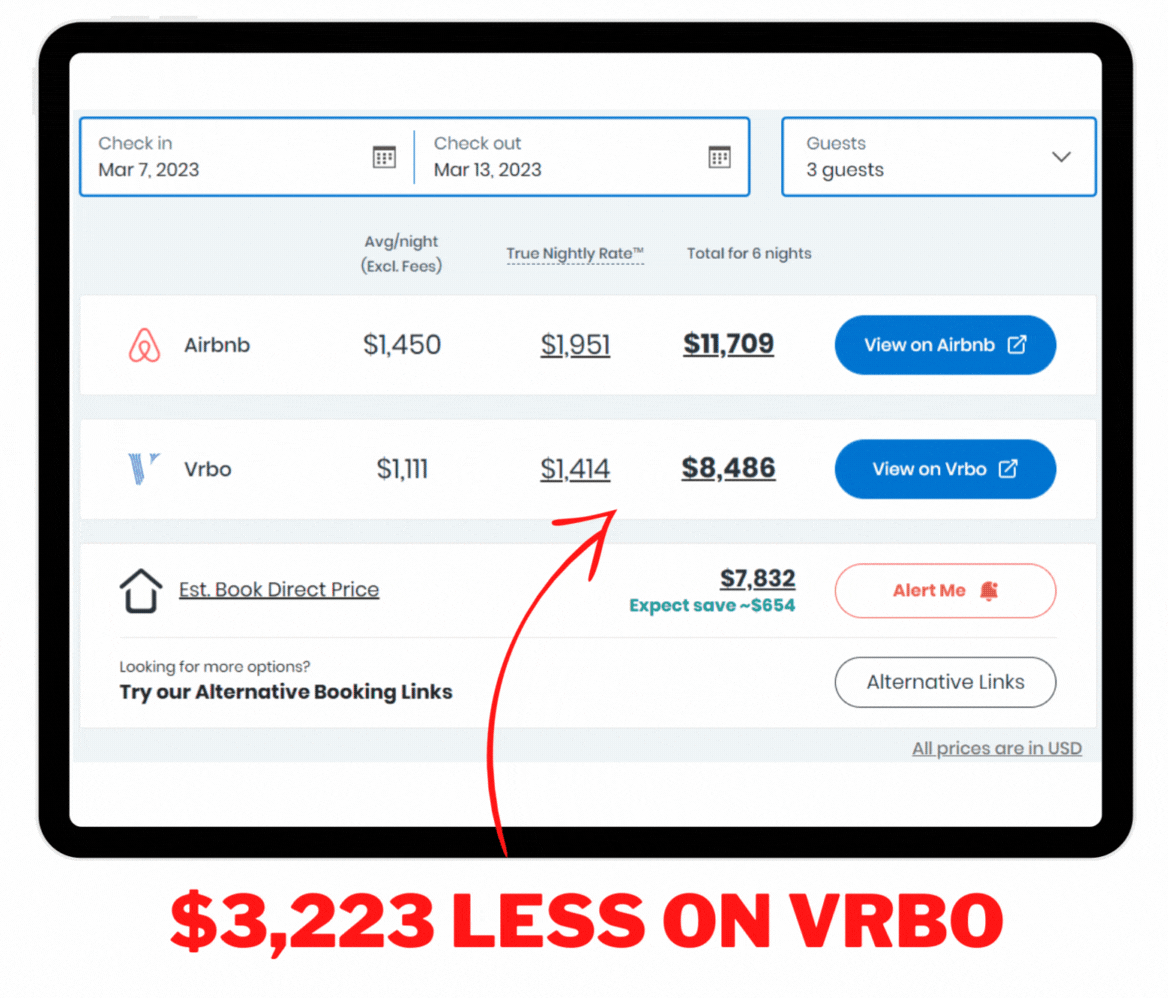 Share This Post With Friends
---

Luxurious Castles You Can Rent
5. Summit Castle
Location: Pigeon Forge, Tennessee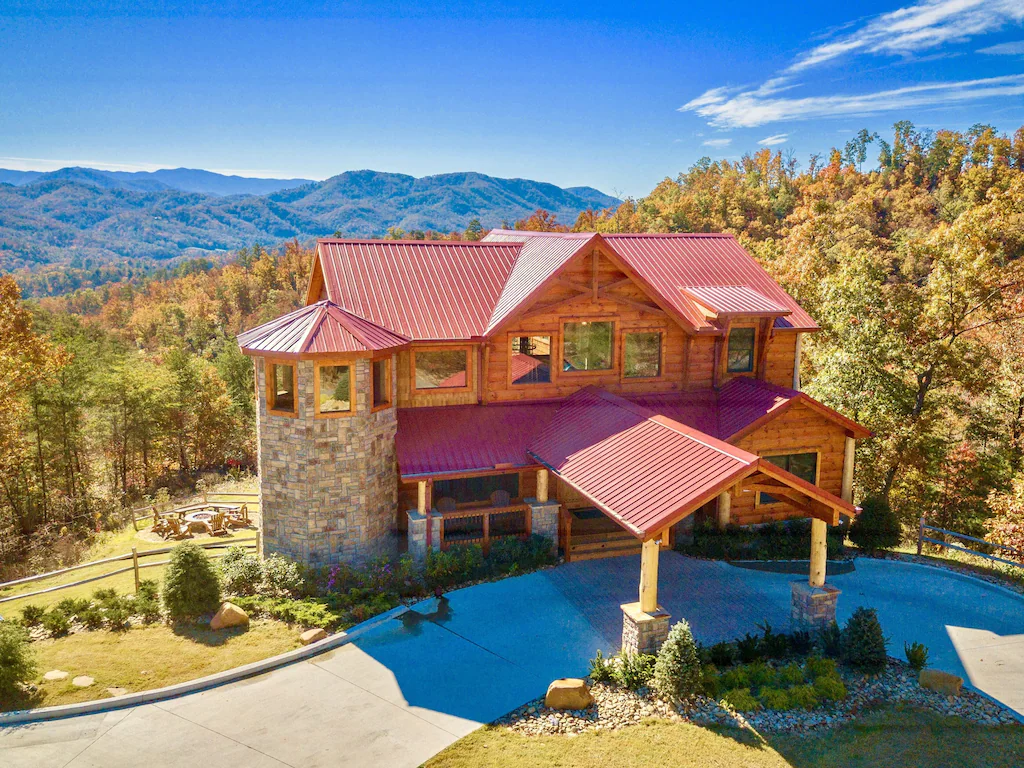 The Coronavirus has ravaged the nation, but you can relax easily in this castle, knowing that you're safe from that pesky virus. The owner makes it a priority to provide their guests the cleanest and safest rental facility that other properties would pale in comparison with. They have enhanced cleaning procedures and protocols to ensure that the whole place is squeaky clean. But aside from the cleanliness, the Summit Castle also features luxurious and spacious rooms, a fully-equipped kitchen, world-class amenities, and a majestic view of the Smokey Mountains from this three-story property!
From the owner:

Welcome to Summit Castle, a one-of-a-kind luxury log castle, which finished construction in February 2018. Set on a private 3.5-acre lot, Summit Castle is a stunning 6-bedroom, 6 1/2-bathroom mountain lodge with an impressive list of amenities. As you pull into the circle drive, park under the portico and walk through the double castle doors, you will be amazed at the magnificent views of the Smoky Mountains from this massive 3-story cabin! Each space in this rustic-style cabin has been beautifully designed, from the stone turret and log exterior, incredible open great room and dining area, and barn-style theater room.

If you are looking for miles and miles of layered Smoky Mountain views, this is the perfect cabin. This cabin is located in an area unaffected by the November 2016 fires. The cabin's neighborhood (multi-acre lots containing million-dollar homes) and its mountain views show no signs of the fires.

This 4,570 sq. ft. Pigeon Forge cabin has enough room for multiple families and couples. The adults will be happy with the five king-bed suites with attached full bathrooms. The kids and kids at heart will be ecstatic with their sleeping options, including a bunk room that sleeps 8, several daybeds (for kids that prefer to sleep in the same room as their parents), and futons. For the comfort of all guests, the Castle is recommended for no more than 14 adults and for no more than 20 guests total, including adults and teens/kids who can sleep on the bunk beds, daybeds, and futons.

Located off Wears Valley Road, you will find an entertainment paradise! This cabin offers a wide variety of amenities such as a barn-style theater room with comfy reclining theater seats and a massive 82″ HDTV, with premium cable and On Demand; Xbox One; Official Pop-A-Shot Dual Shot Basketball Arcade Game; pool table; air hockey; and multicade arcade system (containing tons of classics like Pac-Man, Galaga, Frogger, Donkey Kong, Space Invaders, Ms. Pac-Man, etc.).

Summit Castle features a beautiful fully-equipped kitchen with natural-wood cabinets and granite countertops. Feeding a large group is a breeze with 2 ovens, 2 built-in microwaves, 2 refrigerators, 2 dishwashers, 2 sinks, pots and pans, cooking utensils, and ample counter space to prep. All guests will be able to dine together on the 2 large log tables, the kitchen peninsula, and the covered outdoor dining table just outside the dining area.

Looking for a more laid-back environment? This cabin also offers your very own large hot tub and a resort-style gas fire pit Rock your cares away in the cabin's many rocking chairs. Each morning, you can awake to incredible mountain views that leave no doubt why they are called the Smoky Mountains.

In this 24/7 world, we can rarely get away from our jobs. Summit Castle has its own mountain-view office, complete with a rustic wood desk and chairs, and fast Wifi.
Getting The Best Deal
Available on: Airbnb & VRBO
Savings: $679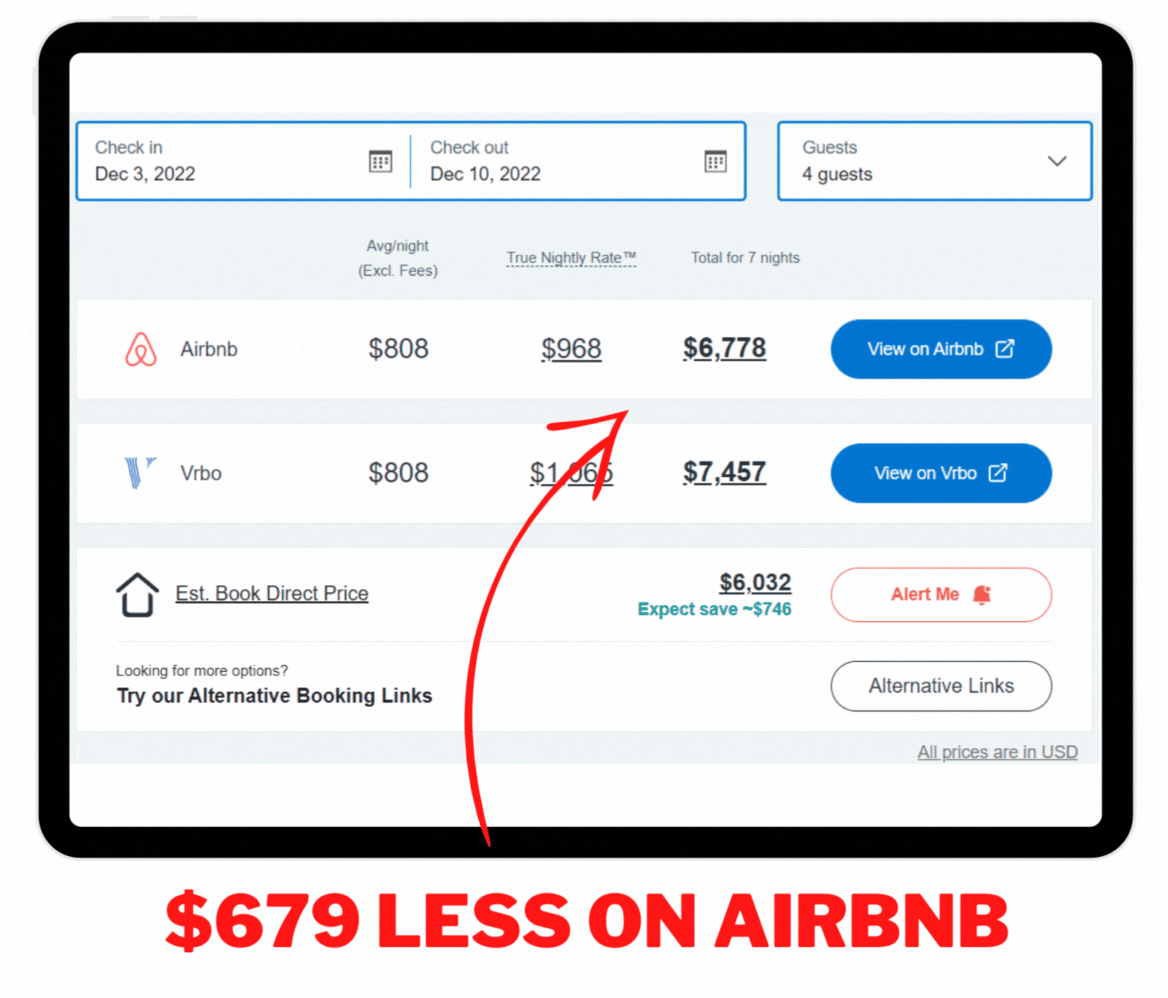 Share This Post With Friends
---

Luxurious Castles You Can Rent
6. Vermont Castle
Location: Irasburg, Vermont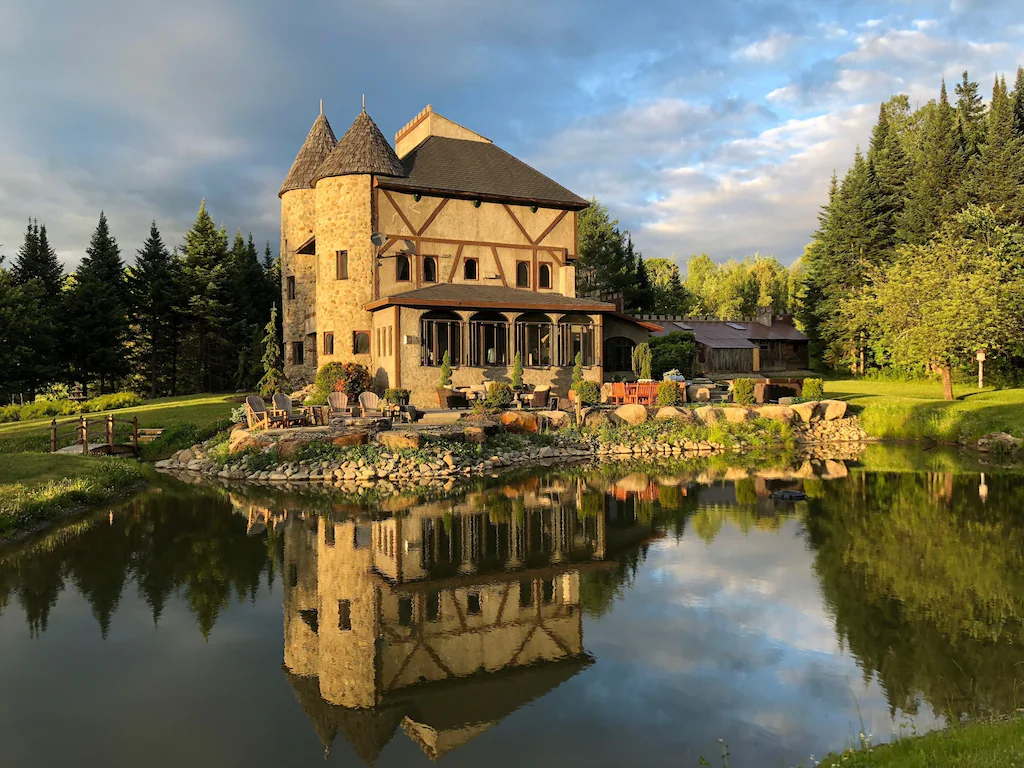 This stunning castle in Vermont is for you if you're a fan of era movies, Bavarian styles, small villages, or just about anything lovely and exquisite. But living like in the early days doesn't mean you have to give up the comforts of technology. This fully air-conditioned castle has smart TVs, Bluetooth-enabled Bose speakers, and fiber-optic-enabled Wifi! Talk about living the best of both worlds, am I right?
From the owner:

This beautiful, air-conditioned Bavarian-style castle sits on 20 acres with spectacular mountain views, its own ice rink, and super fast fiber optic WiFi. The grounds feature a large pond stocked with rainbow trout and two fountains, picturesque paths through the property's woods, two bluestone patios complete with stainless steel grill, and furnished dining and lounging areas.
There is a custom-built fire pit surrounded by Adirondack chairs that extends out over the pond. A hot tub (accommodates 6-7) sits on the main patio overlooking the pond — the perfect place to watch the sunset over the Vermont mountains or the many stars at night! Or ice skate on your own private ice skating rink in the wintertime!
Getting The Best Deal
Available on: Airbnb & VRBO
Savings: $1,577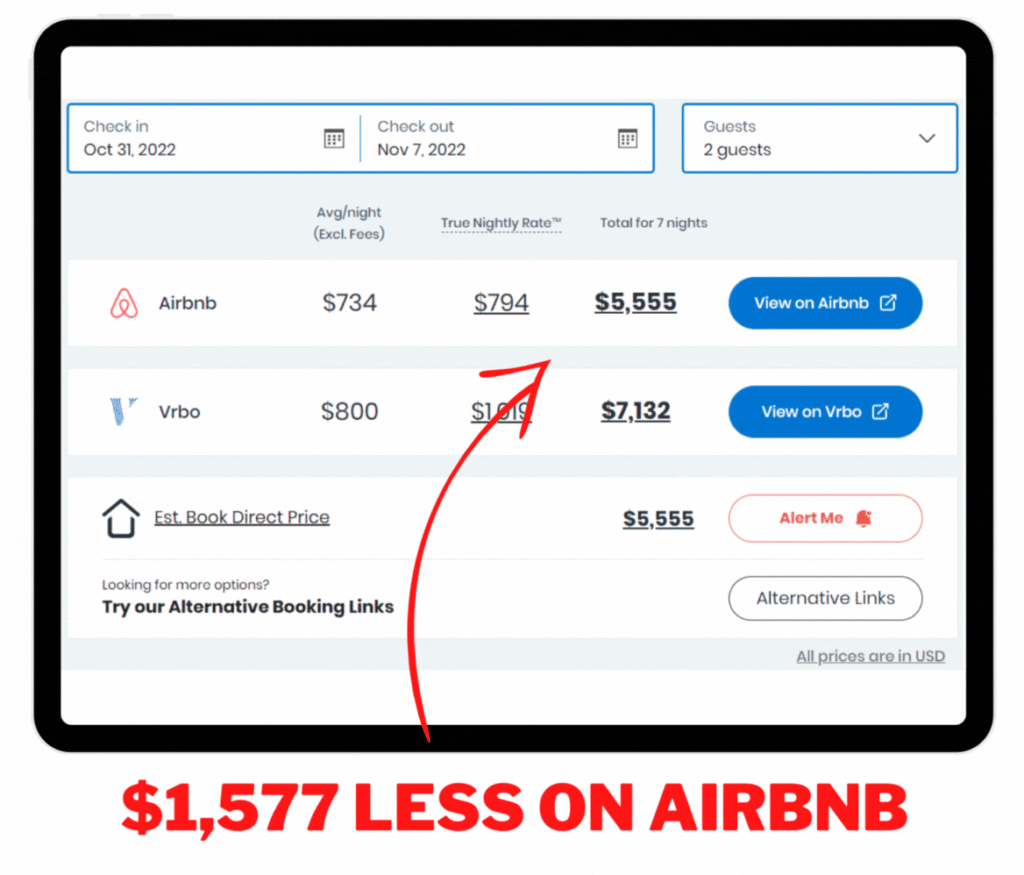 Share This Post With Friends
---

Luxurious Castles You Can Rent
7. Redwall Castle
Location: Boyds, Maryland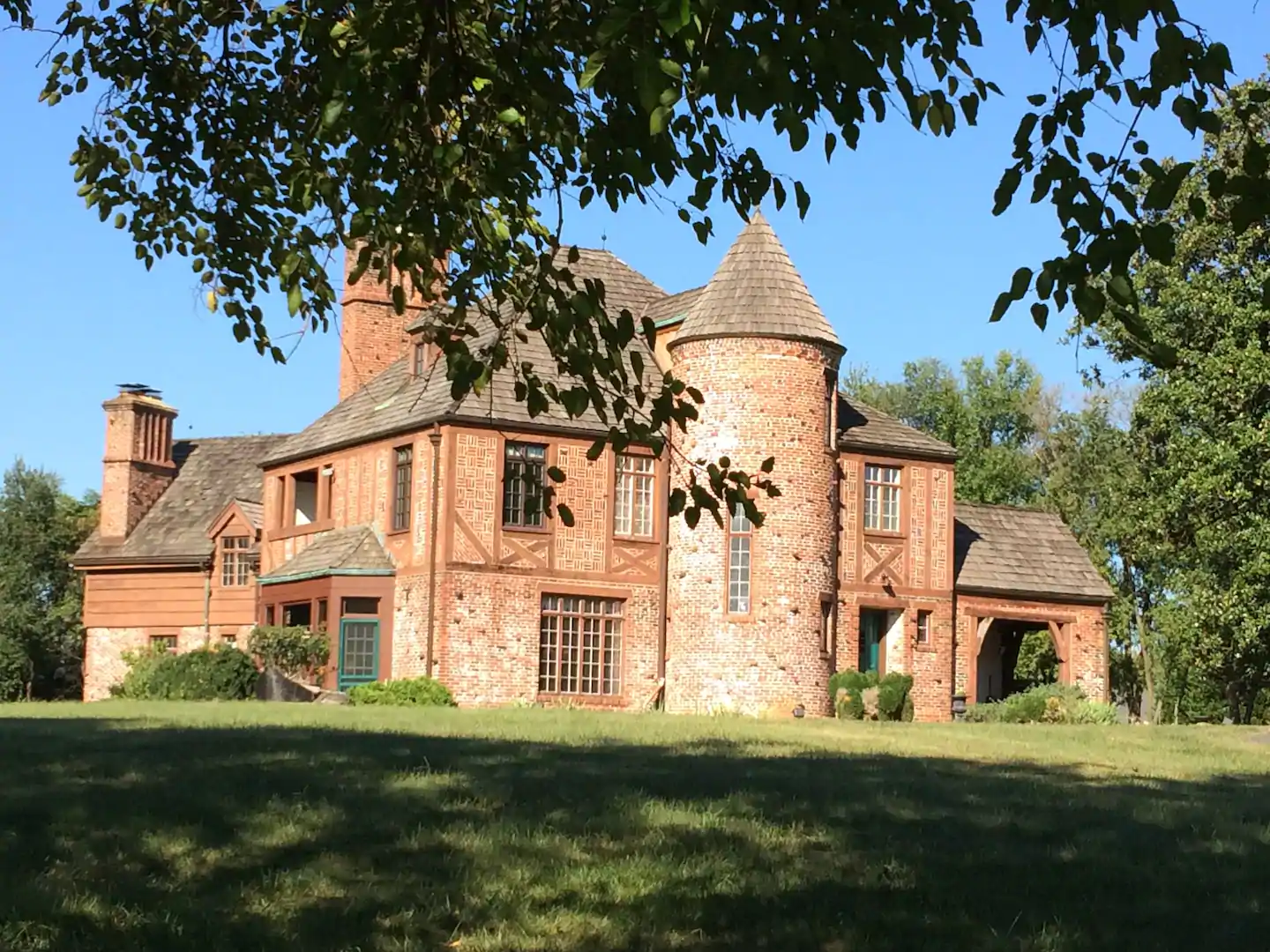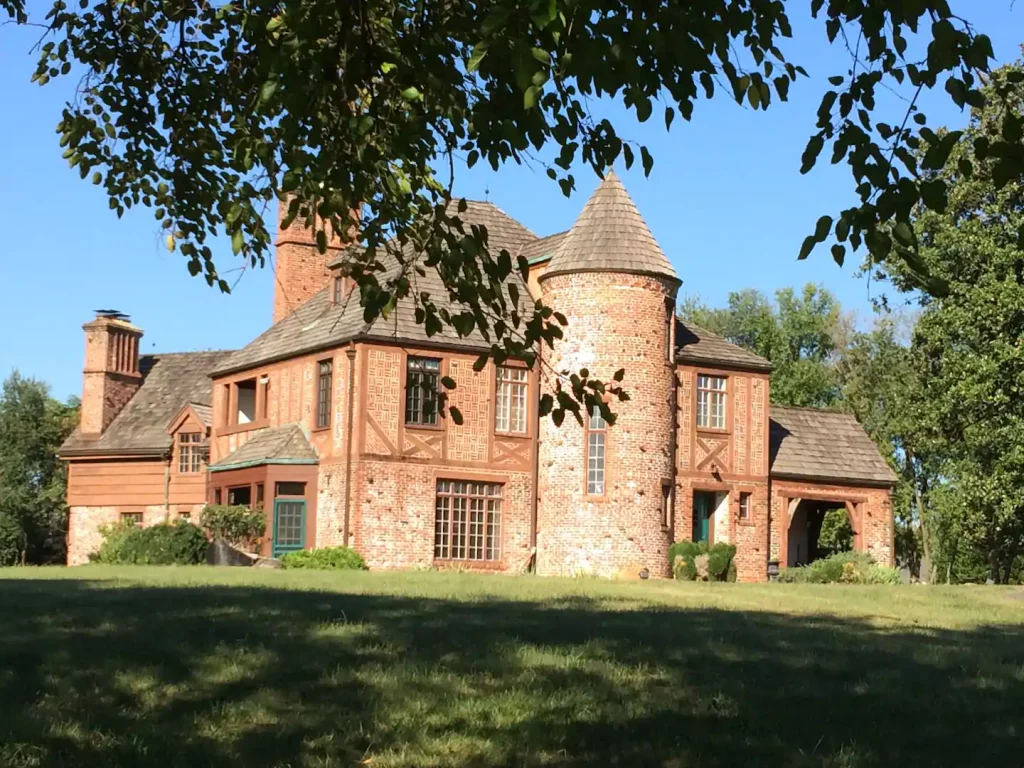 In the heart of Germantown, Maryland, lies the Redwall Castle, which was built way back in the 1930s. This property offers a calm refuge from the hustle and bustle of city life. This castle is perfect for families and friends to have fun, bond, and relax in this rustic and spacious property.
From the owner:

Redwall Castle (built in the 1930s) is located in Germantown, Maryland (22 miles northwest of Washington, DC). You'll love our unique home because it is a dream come true place. It is excellent for families (w kids) and groups.
The castle is made of a main house and a separate carriage house. The main house has 5 bedrooms and 4.5 bathrooms and is for rent. The carriage house is used by the owner.
Getting The Best Deal
Available on: Airbnb & VRBO
Savings: $309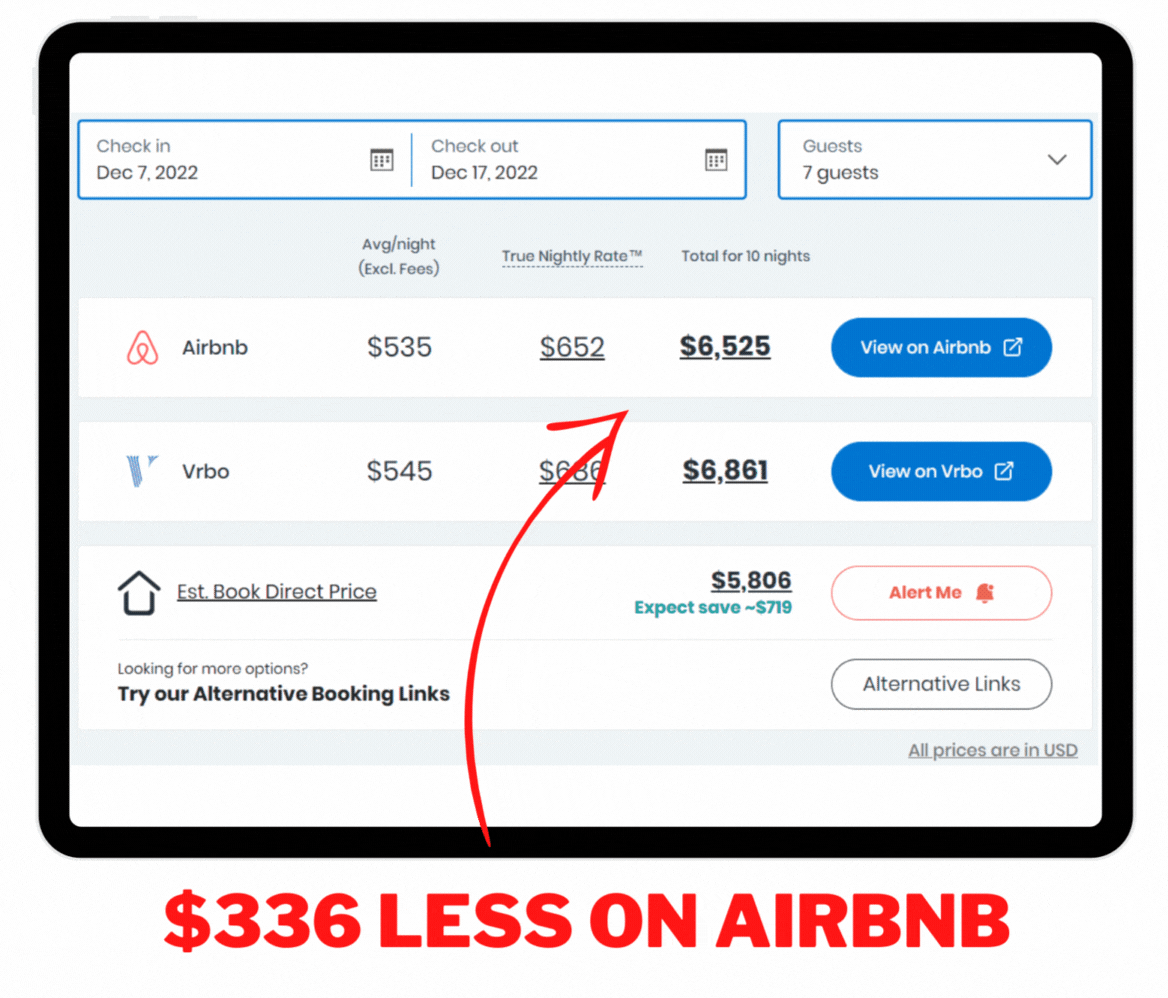 Share This Post With Friends
---

Luxurious Castles You Can Rent
8. The Above Lago Castille
Location: Lago Vista, Texas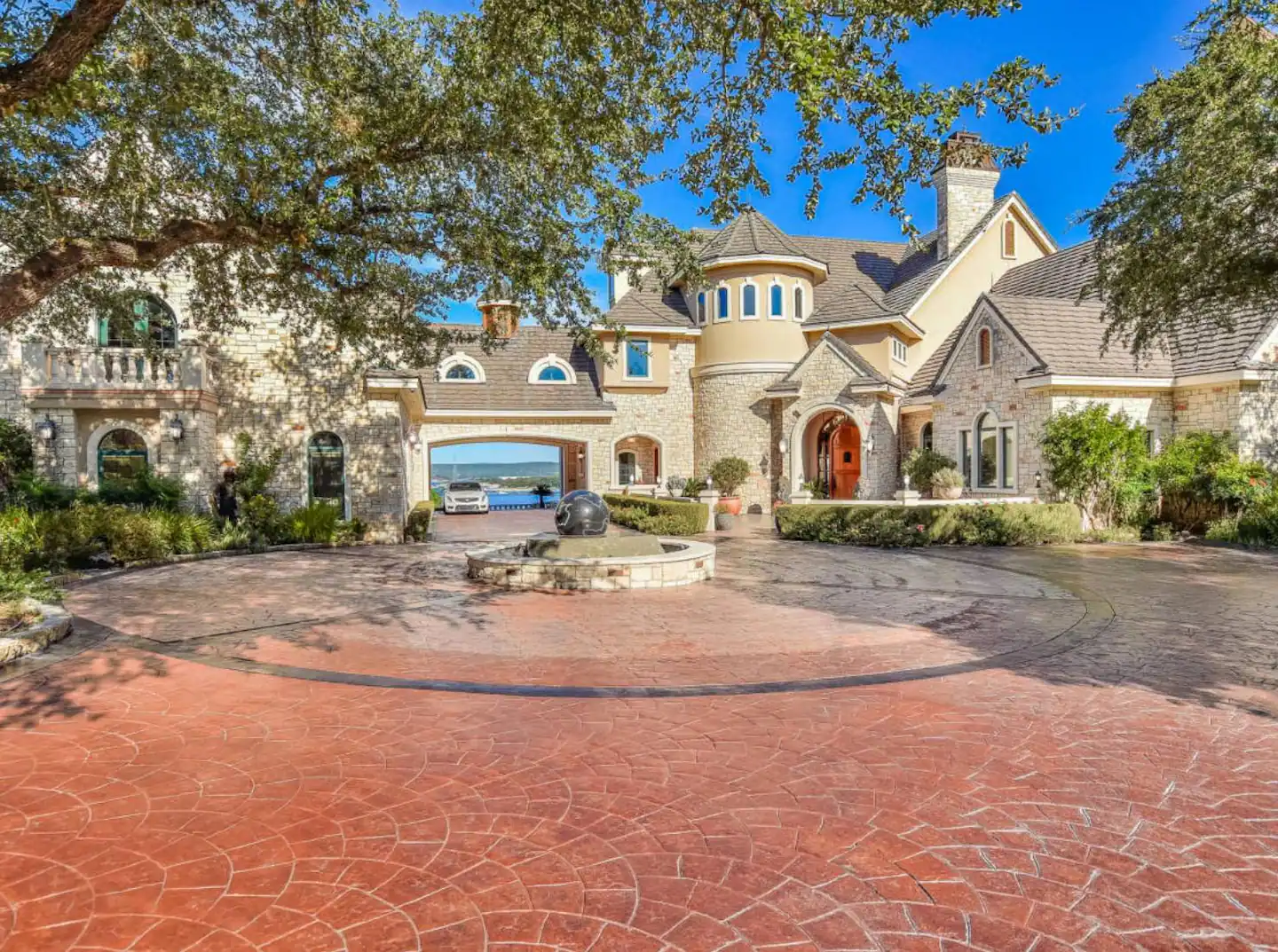 Live your modern-day fairytale in this luxurious contemporary-style castle, complete with your own personal chef! How fancy is that? It also has a gorgeous infinity pool that offers an unobstructed 180-degree lake view. Aside from the chef, your booking also includes a house manager who's been extensively trained in the art of service to provide unparalleled client satisfaction and convenience. You don't have to worry about anything during your stay. Just relax, and enjoy the amenities that this property offers.
From the owner:

Welcome to a real-life fairy tale! This Old World style Castle Estate has an elegant living room that is open and spacious. The nearby kitchen has a copper-topped island, gourmet appliances, and a breakfast bar. The negative edge pool and patios all face the fabulous 180-degree lake view. Walk across to the 2nd-floor game room with pool table, foosball, shuffleboard, and built-in bar.

The primary bedroom is elegant and comfortable, with a private sitting area and a luxurious en suite master bathroom. The Main House also has three guest bedrooms on the second floor and an elevated hallway leading to the Guest House., which has three bedrooms, a theater with a ceiling of stars, and its own kitchen with living and dining areas.
This property is regularly set for 14 guests, but, with homeowner approval, can host as many as 23 guests with luxury Frontgate beds which would also be set with ABOVE standard luxury linens. 3-night minimum May – October. This property is regularly set for 14 guests, but, with homeowner approval, can host as many as 23 guests with luxury Frontgate beds which would also be set with ABOVE standard luxury linens. A large group fee may apply.

All guests must be pre-approved to rent this estate. A full guest list will be required. Boat slip and/or boat tie-up may be available by approval and with a fee.
Gettings The Best Deal
Available on: Airbnb & VRBO
Savings: $5,076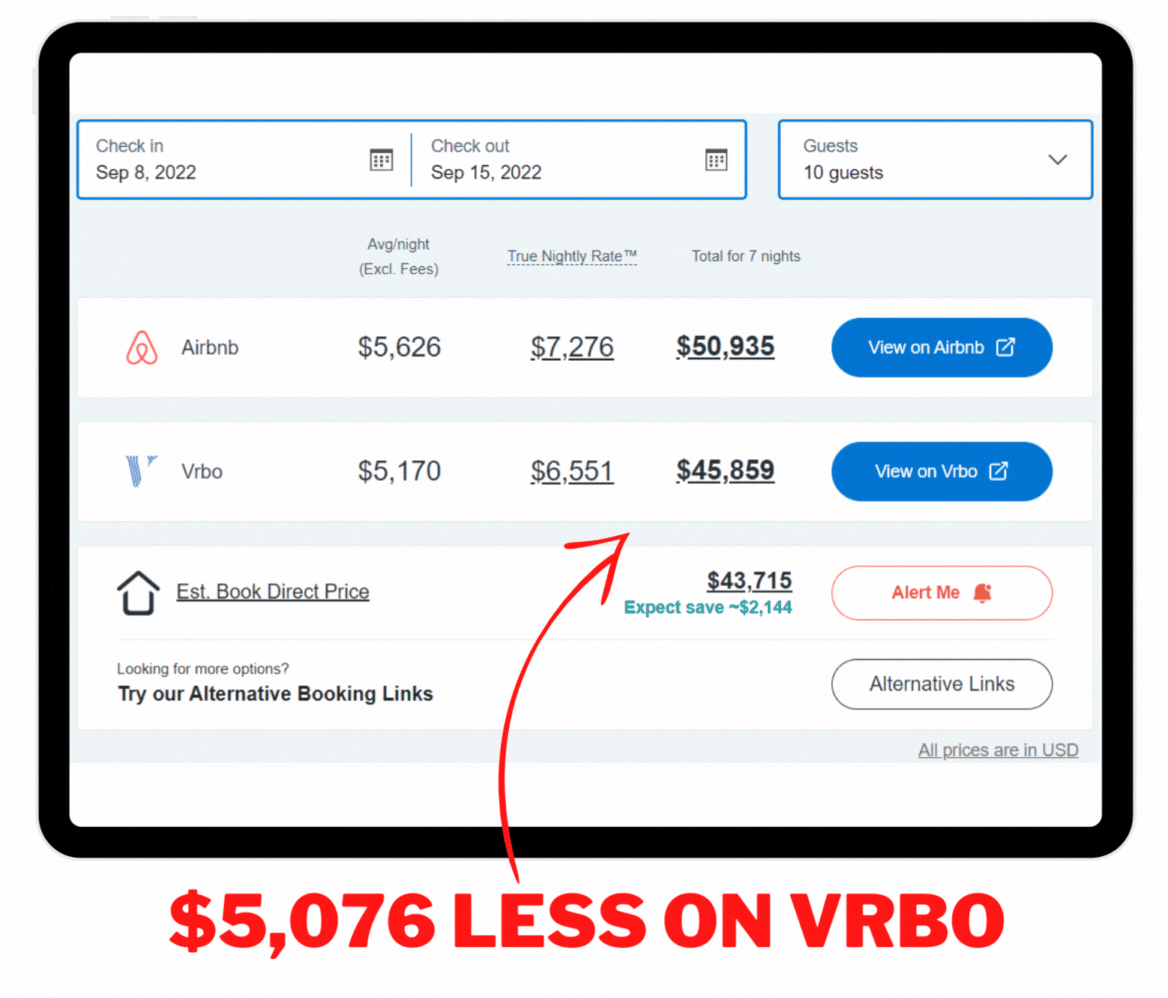 Share This Post With Friends
---

Luxurious Castles You Can Rent
9. Castle in the Forest
Location: Skyforest, California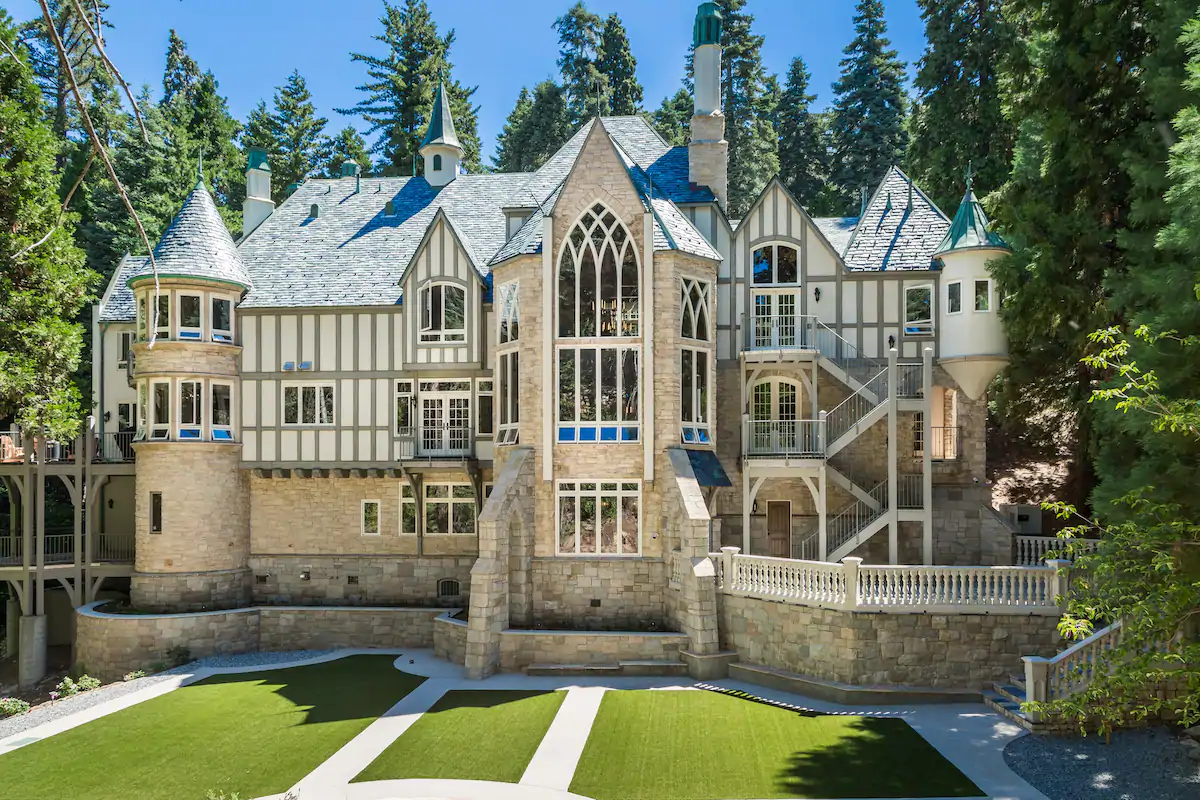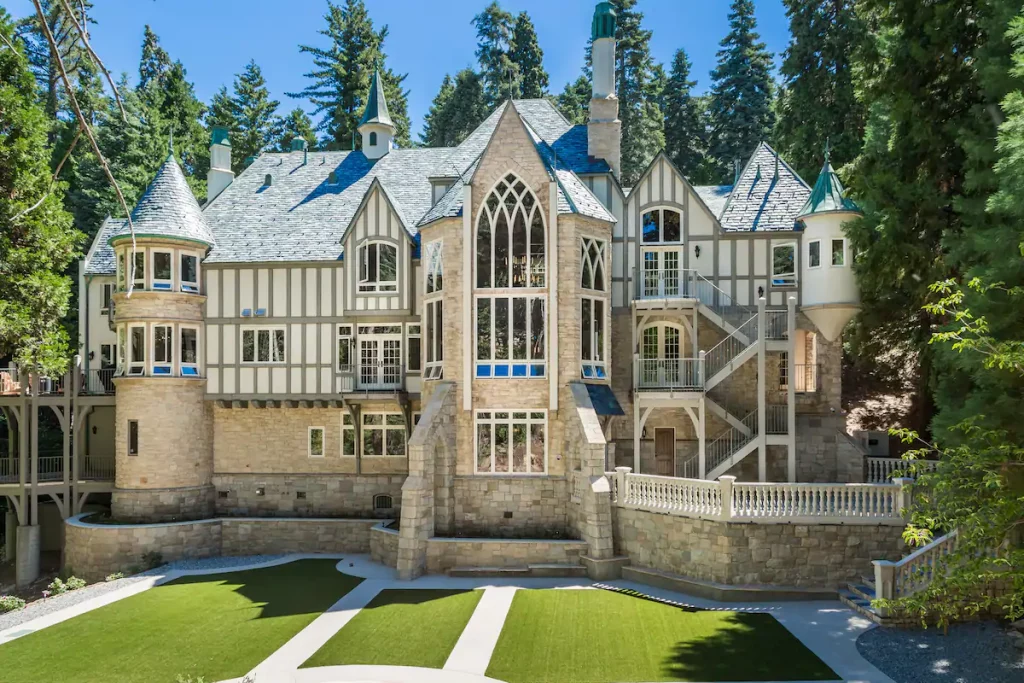 Get ready to relive your childhood Disney fantasies with this gorgeous castle in Southern California. You'll feel no less than royalty with the property's fireplaces, cathedral ceilings, floor-to-ceiling windows that offer a majestic view of the lush forest, and a tower wing that's straight out of a Disney movie. You gotta spend like a king (or queen) when you stay here, but every minute is surely worth it. But if you're looking for savings (hey, even kings and queens have to save for a rainy day, too!), Hichee can help you find better deals—I just did!
From the owner:

Nestled in a deep canyon nearby serene Lake Arrowhead – you will find Southern California's secret gem: the Castle In the Forest. Surrounded by towering conifer pine and Japanese dogwood trees, this secluded 9,000 square foot chateau provides an Intimate setting for retreats, relaxing private weekends – as well as year-round private or corporate rentals.

From the moment you descend its driveway – you and your guests will be enveloped in this magnificent private estate. Once inside the castle, you will marvel at its cathedral ceilings, glittering chandeliers, fireplaces, floor-to-ceiling windows (with forest views), and custom-made, gothic architectural features.
Situated on multiple levels (Including a tower wing)· the Castle has several dozen rooms, including seven luxurious suites, an acoustically perfect grand ballroom with a balcony, a custom kitchen, a formal dining room, and several salons – plus multiple themed rooms: study, game room, and even a Bavarian-style pub with a sunken bar. Finally, multiple lower and upper terraces complete this spectacular edifice.
Getting The Best Deal
Available on: Airbnb & VRBO
Savings: $2,438
Share This Post With Friends
---

Luxurious Castles You Can Rent
BONUS CASTLE
10. Castle Wasserburg
Location: Sankt Pölten, Niederösterreich, Austria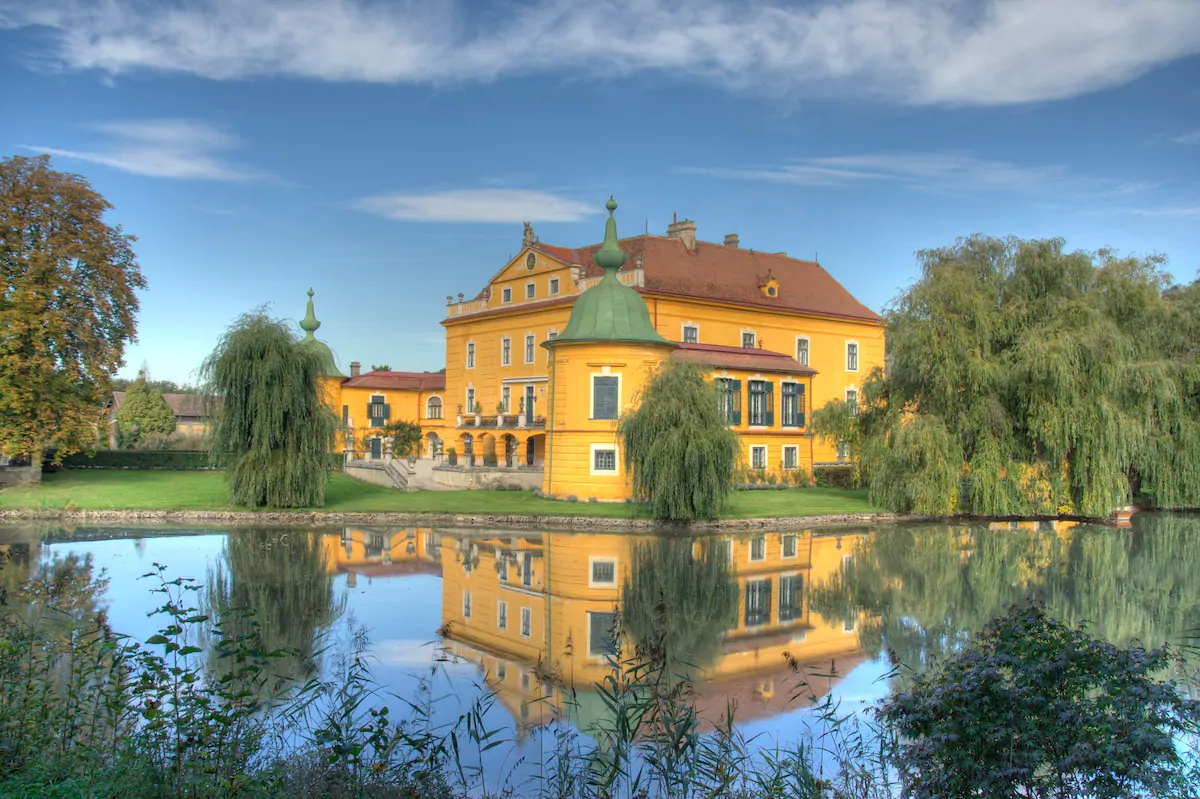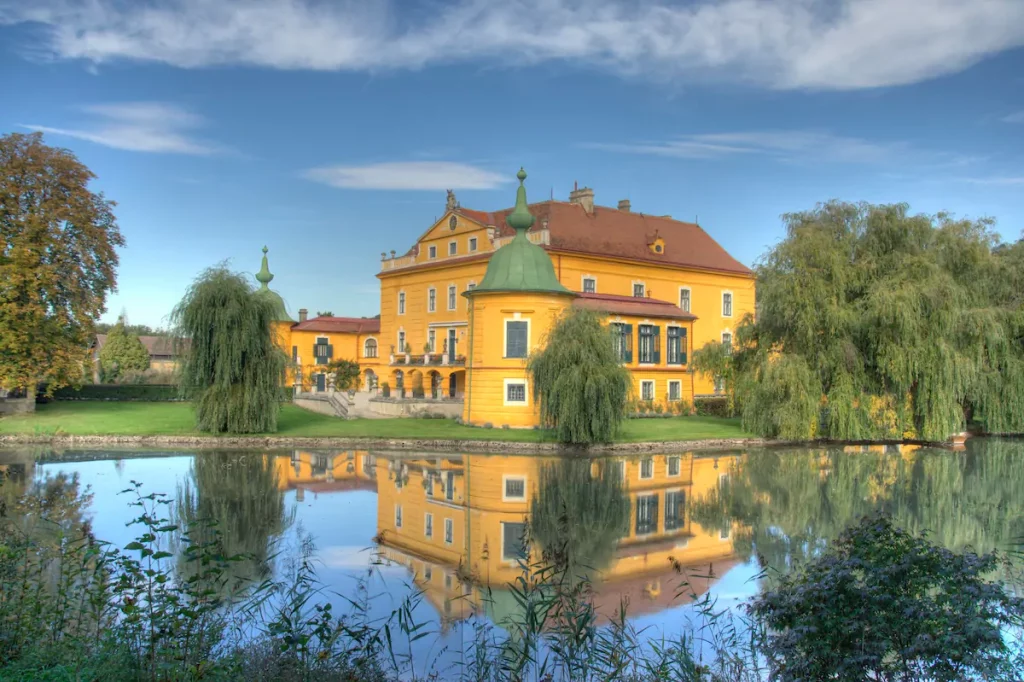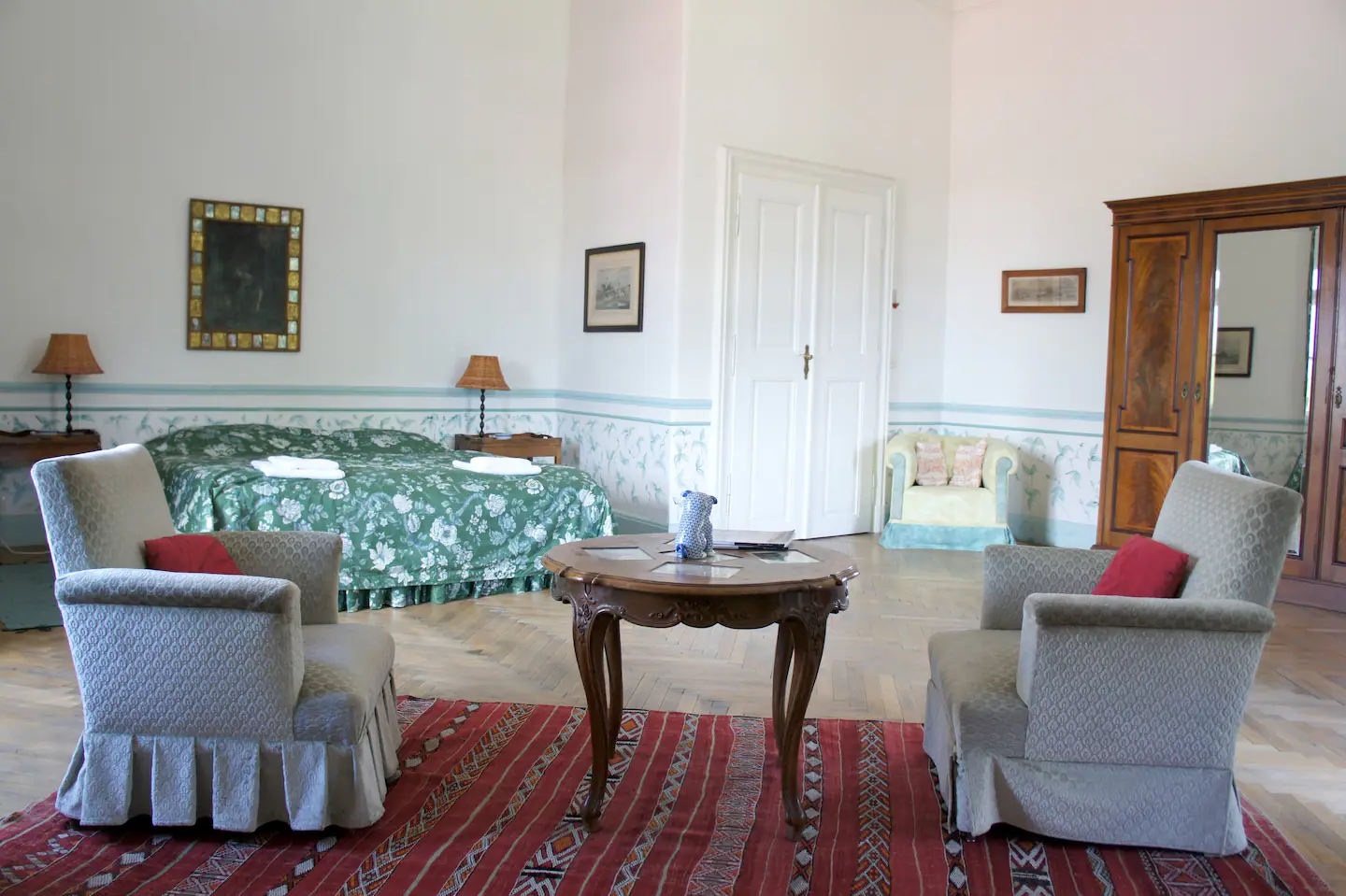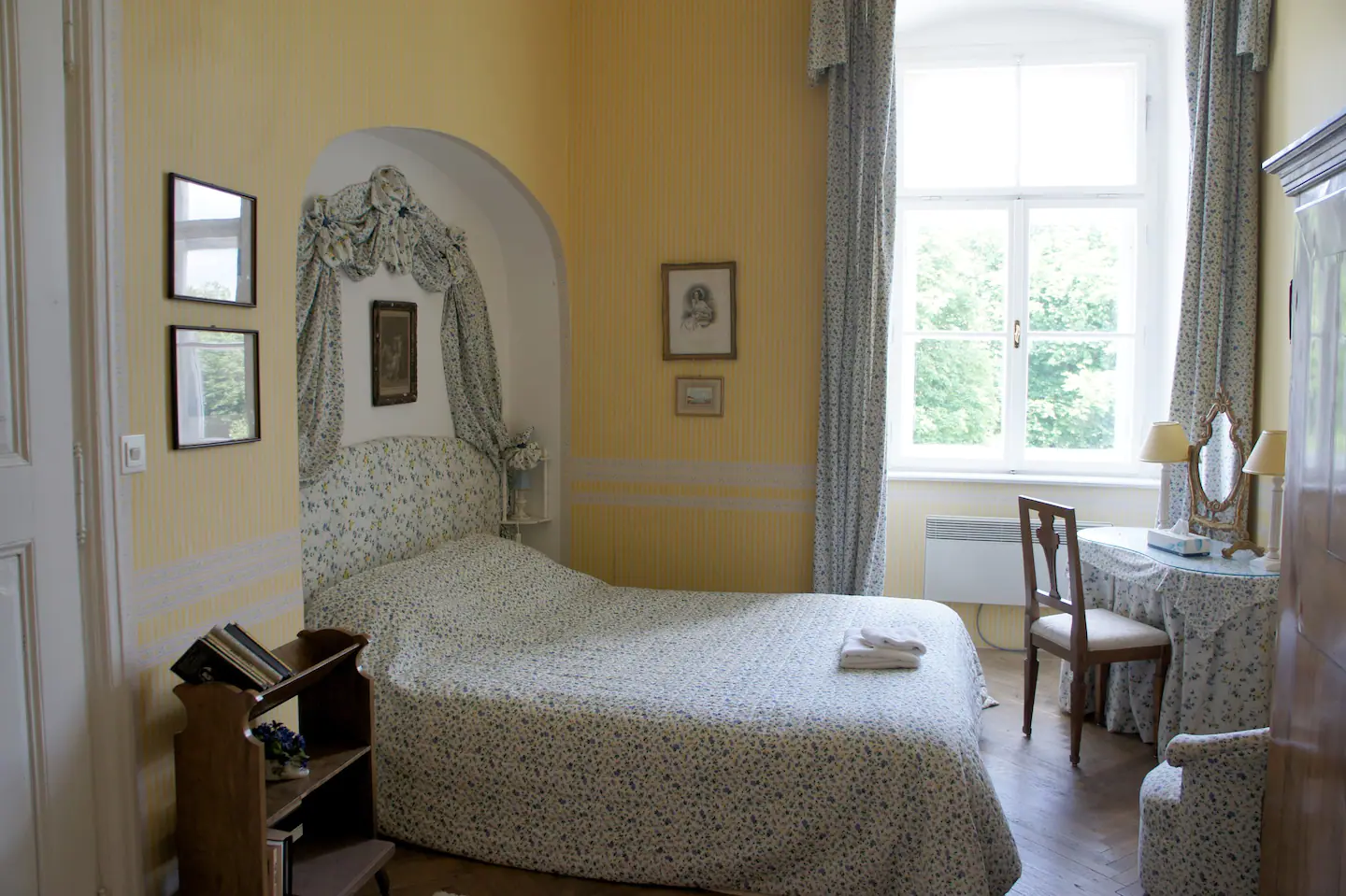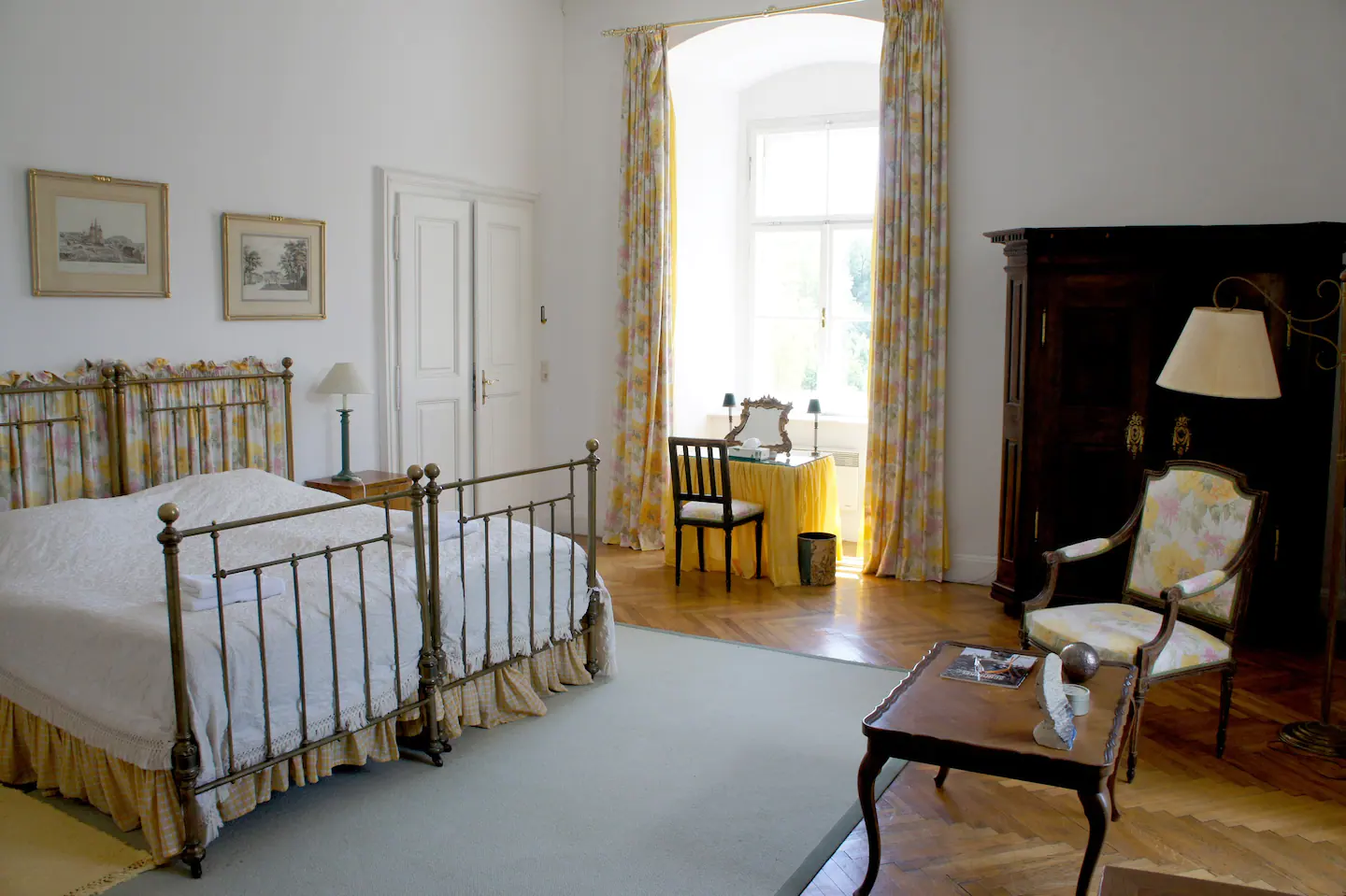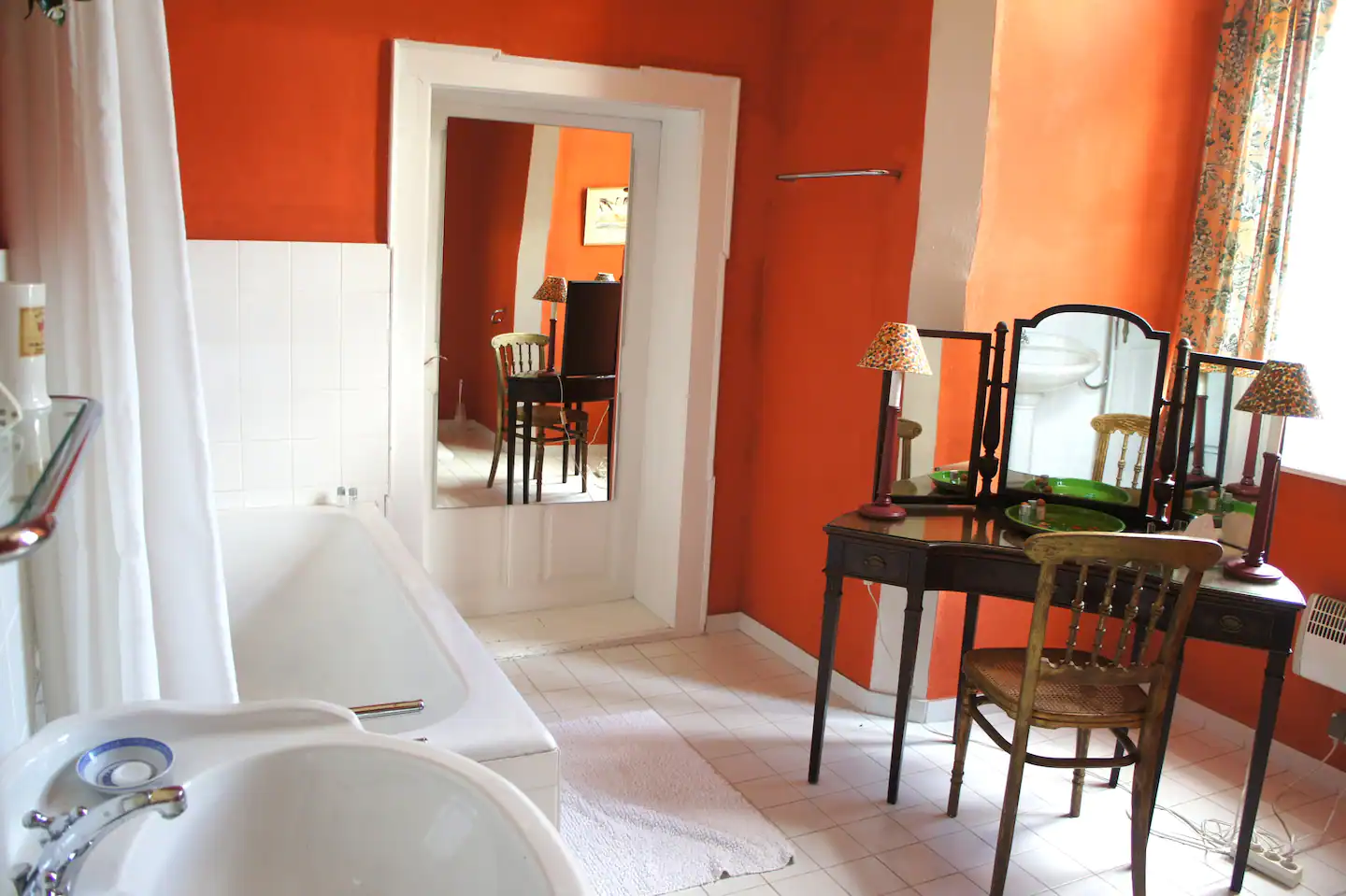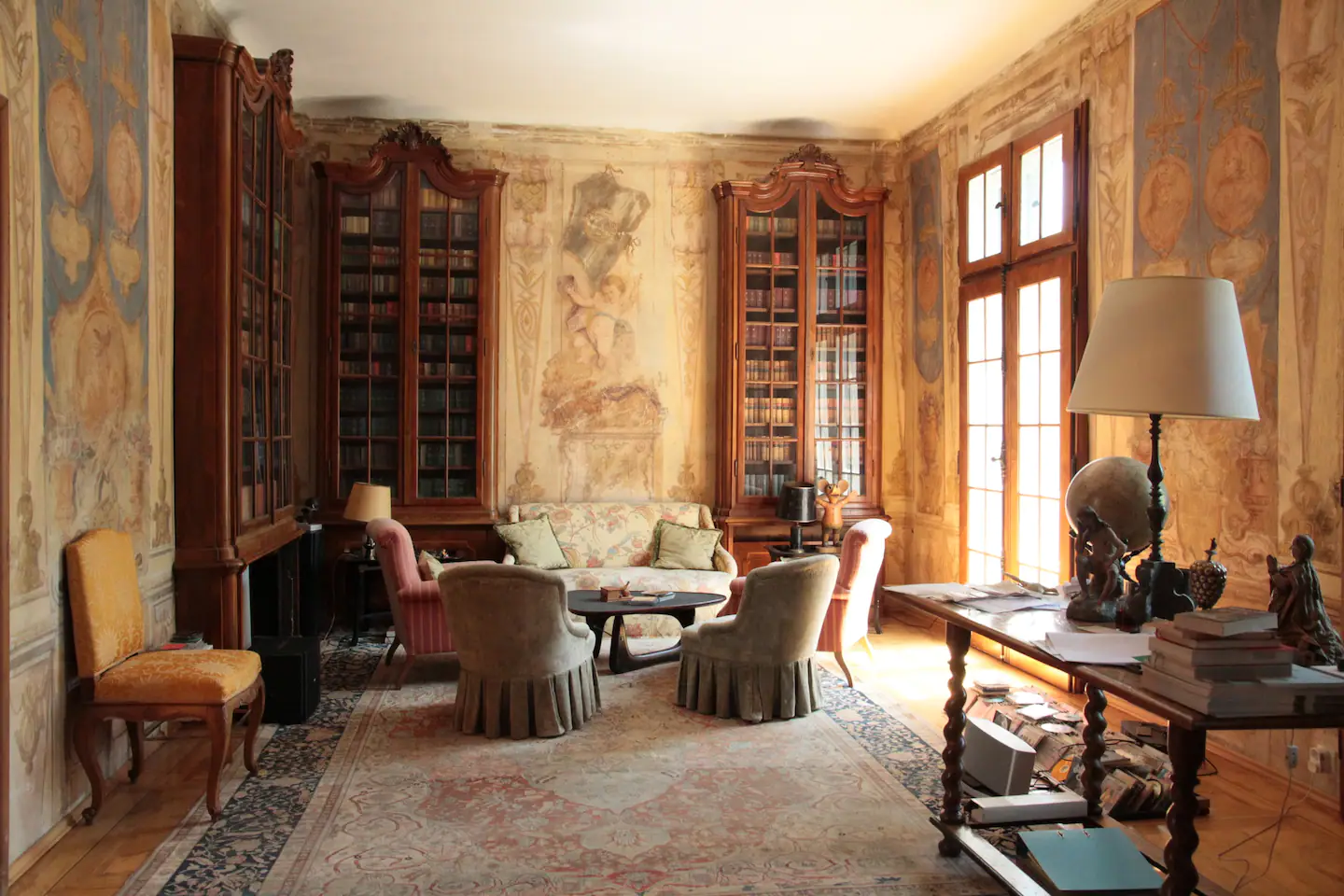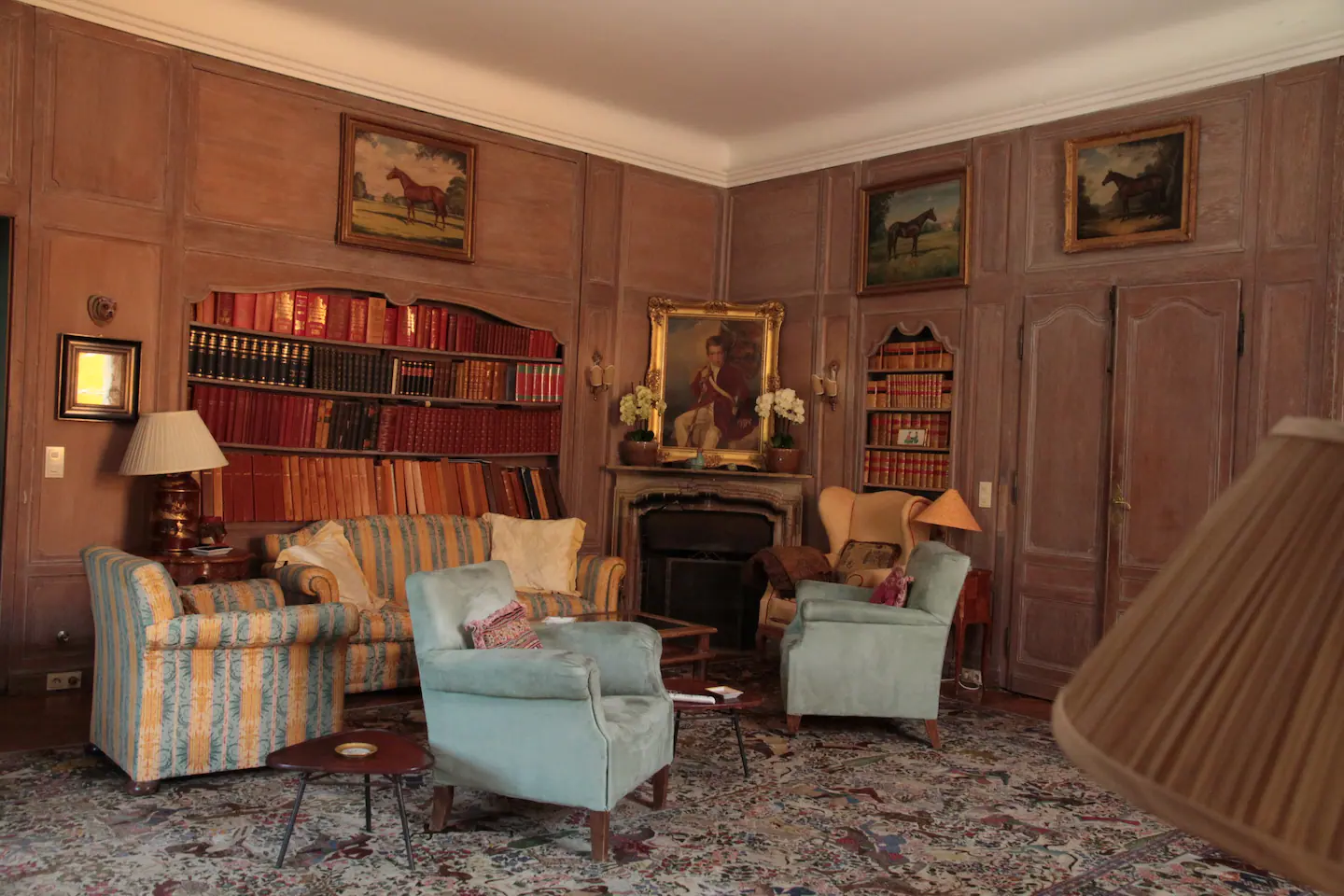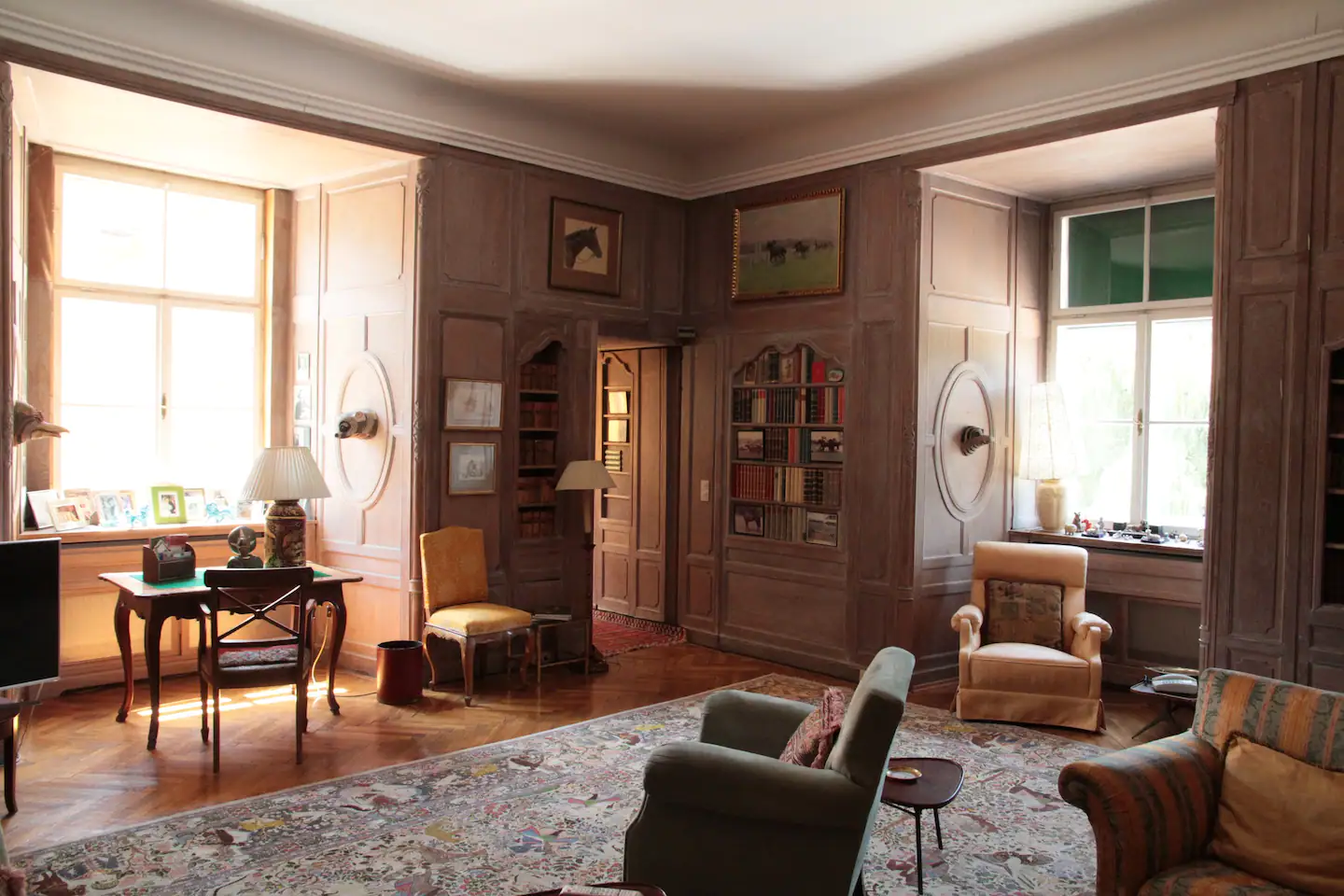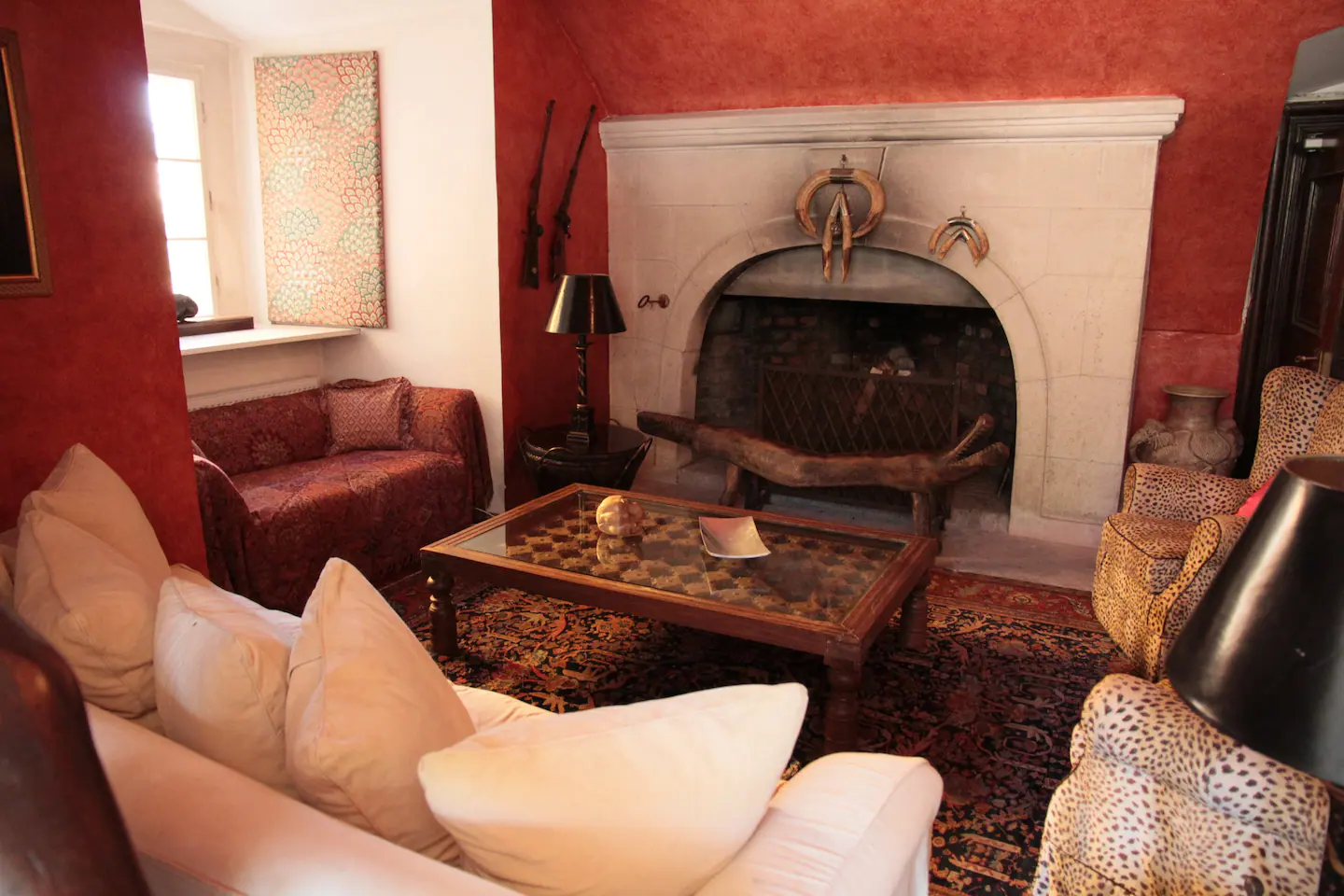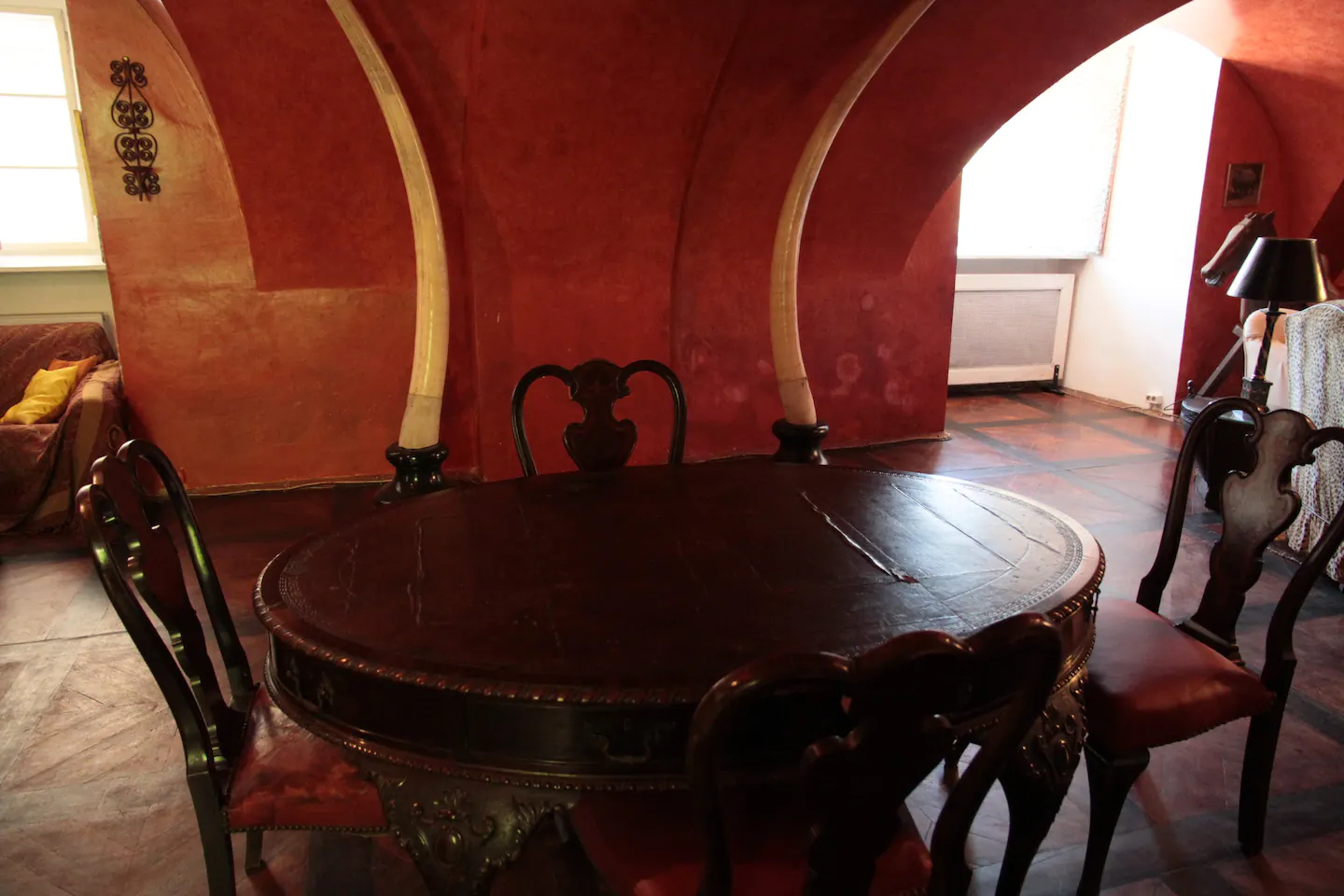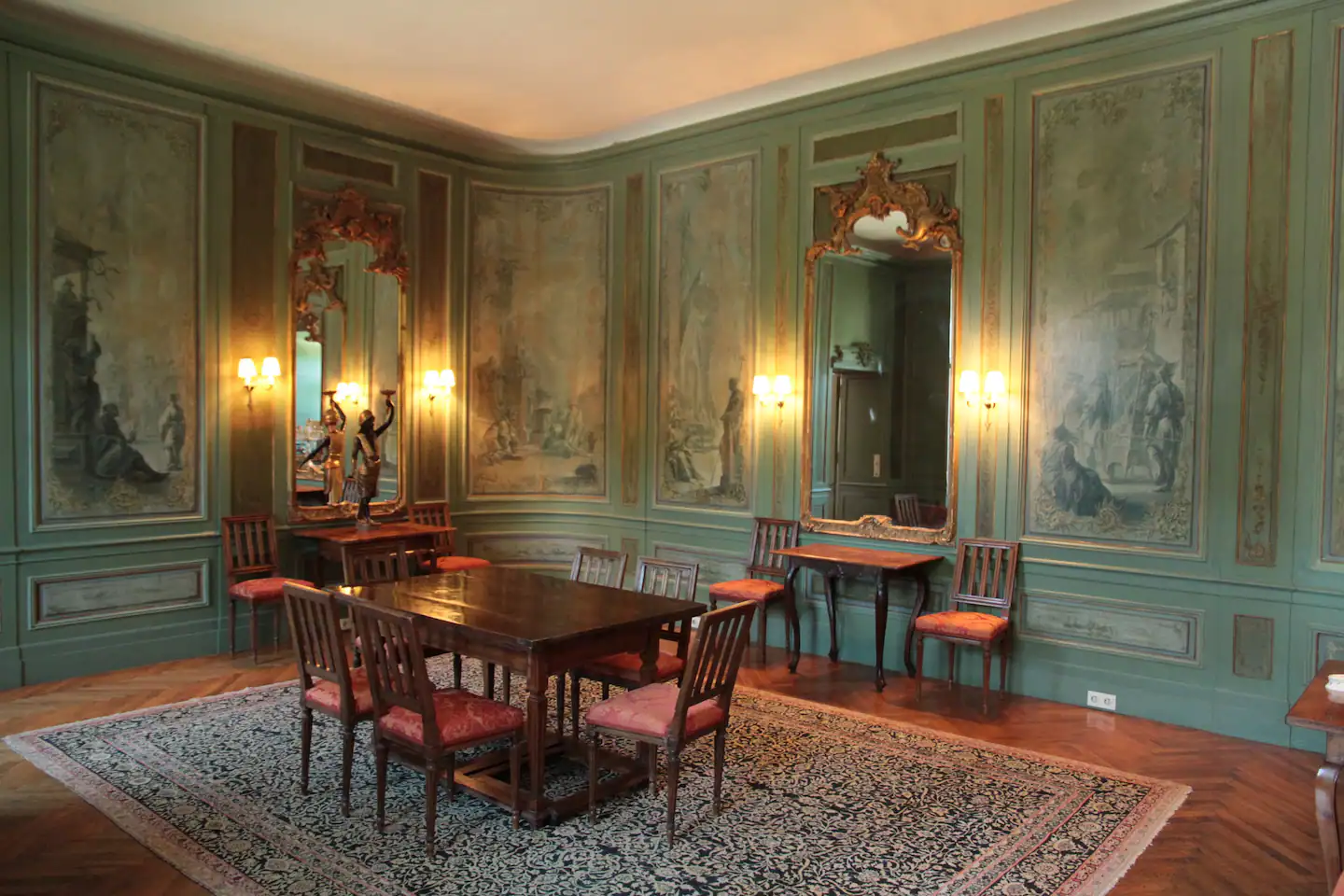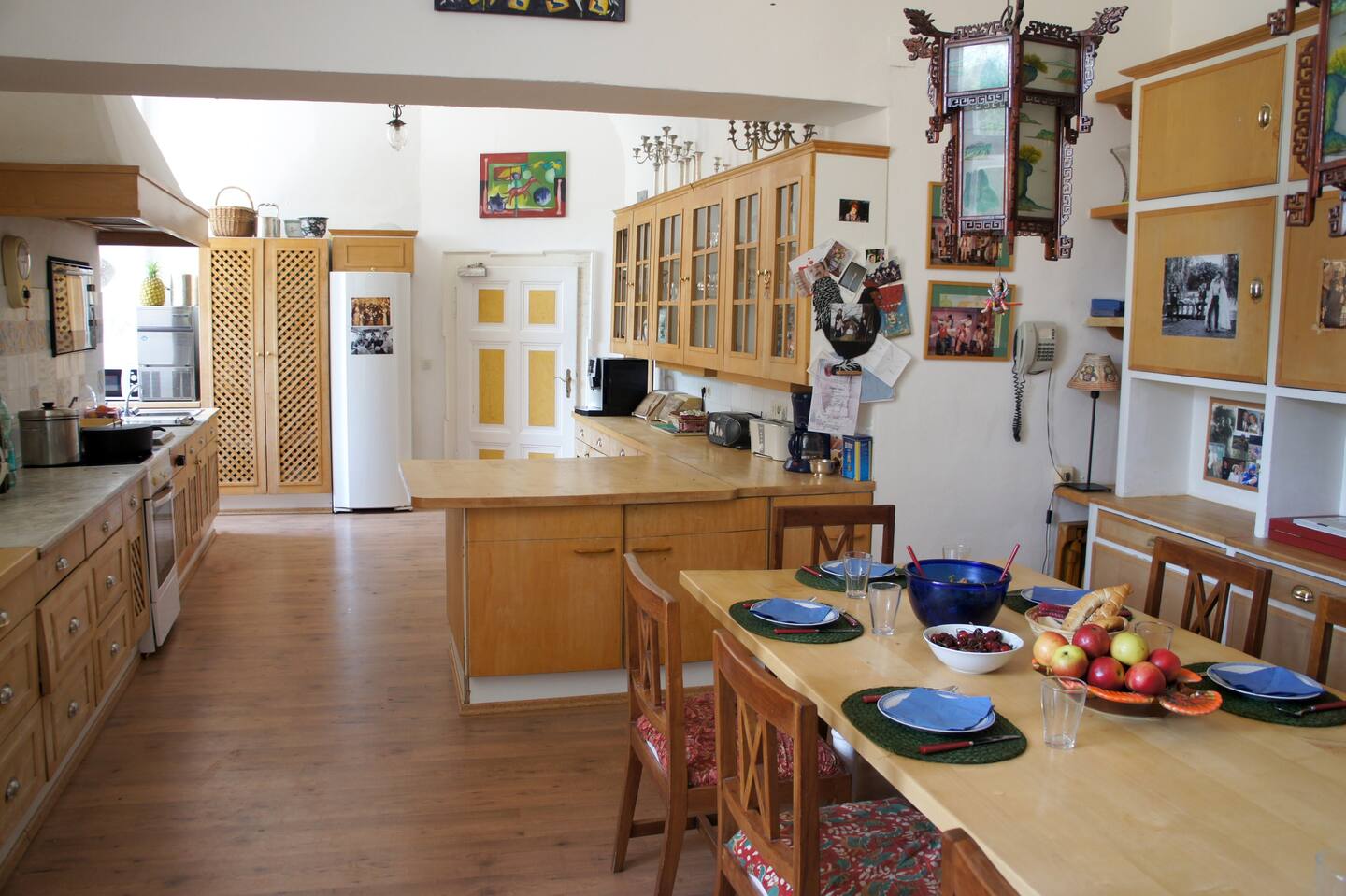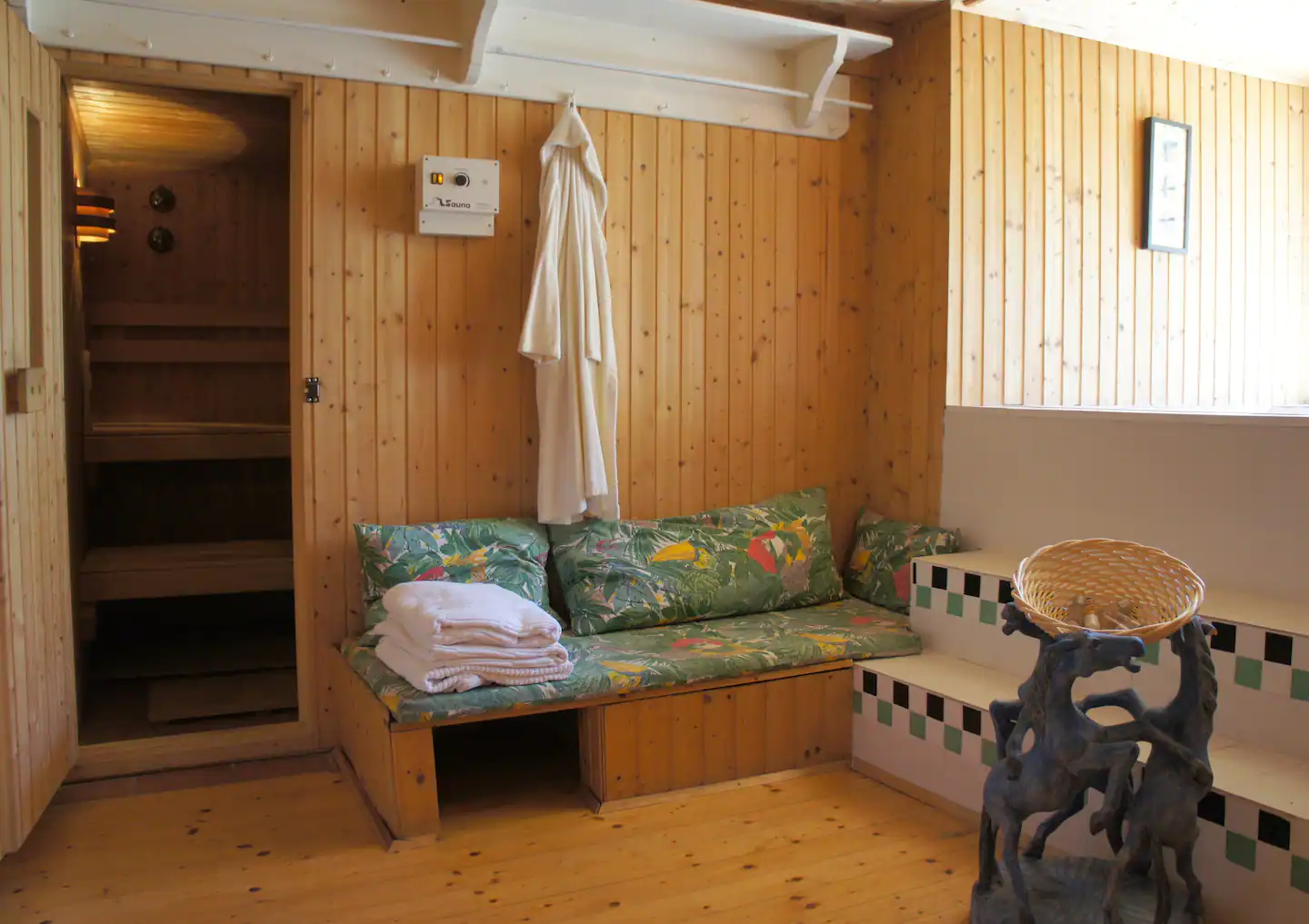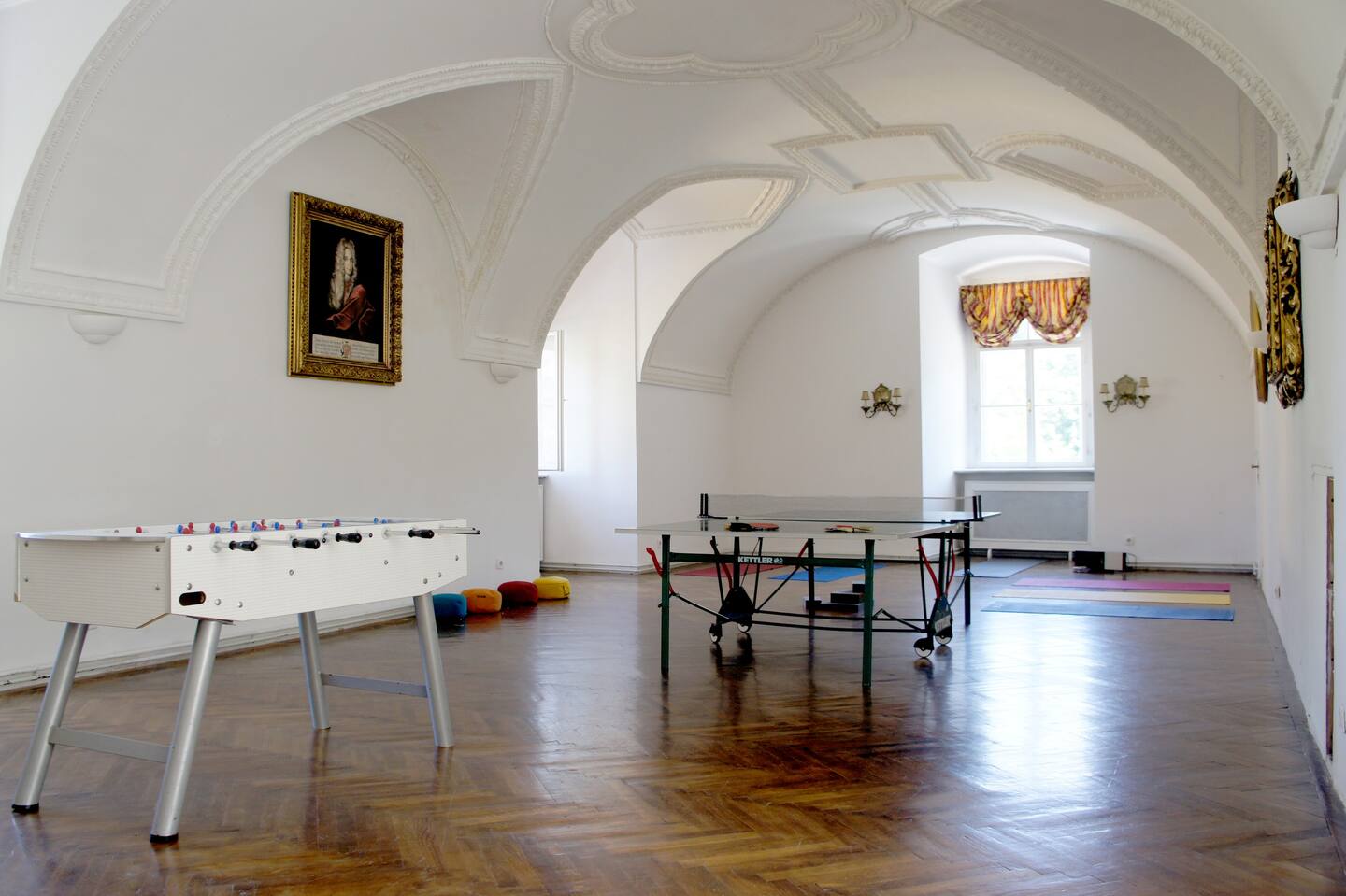 Are you a huge Jane Austen or Charlotte Bronte fan? Don't worry, having just one of their books in your library counts. We're not gonna judge. Anyway, this romantic moated castle is for you if you're a fan of era movies, Baroque styles, small villages, or just about anything lovely and exquisite. It also offers access to a historic park where you can discover romantic picnic spots.
From the owner:

The romantic moated castle is near Vienna and the Danube landscape of Wachau, which is famous for its vineyards, monastery, castles, and small old villages and perfect sightseeing tours. The baroque castle is surrounded by a pond. Horses graze in the historic park with large old trees where you can discover romantic picnic spaces. In the historic stone garden, you will find a large swimming pool (22 x 14m) plus a bath house and a tennis court.
For golfers, there are several options nearby.
20 people can reside in the castle (on request up to 26). The rooms are in the English country style. On the ground floor: a large hall with an open fireplace, a vestibule, and a sauna. On the first floor: a hall (also for yoga), a large salon, breakfast room, library with open fireplace, Chinese dining room, a large kitchen, and a terrace. A maid is included in the price. A cook and additional personnel can be hired. Contact us on our homepage

Castle Wasserburg offers many options for yoga and is located ideally to use the diverse cultural offers in the surrounding area: here are a few offers: St. Pölten; world-class music festival Grafenegg under the artistic leadership of Rudolf Buchbinder. Vienna: Viennese festival weeks
Getting The Best Deal
Available on: Airbnb & VRBO
Savings: $1,307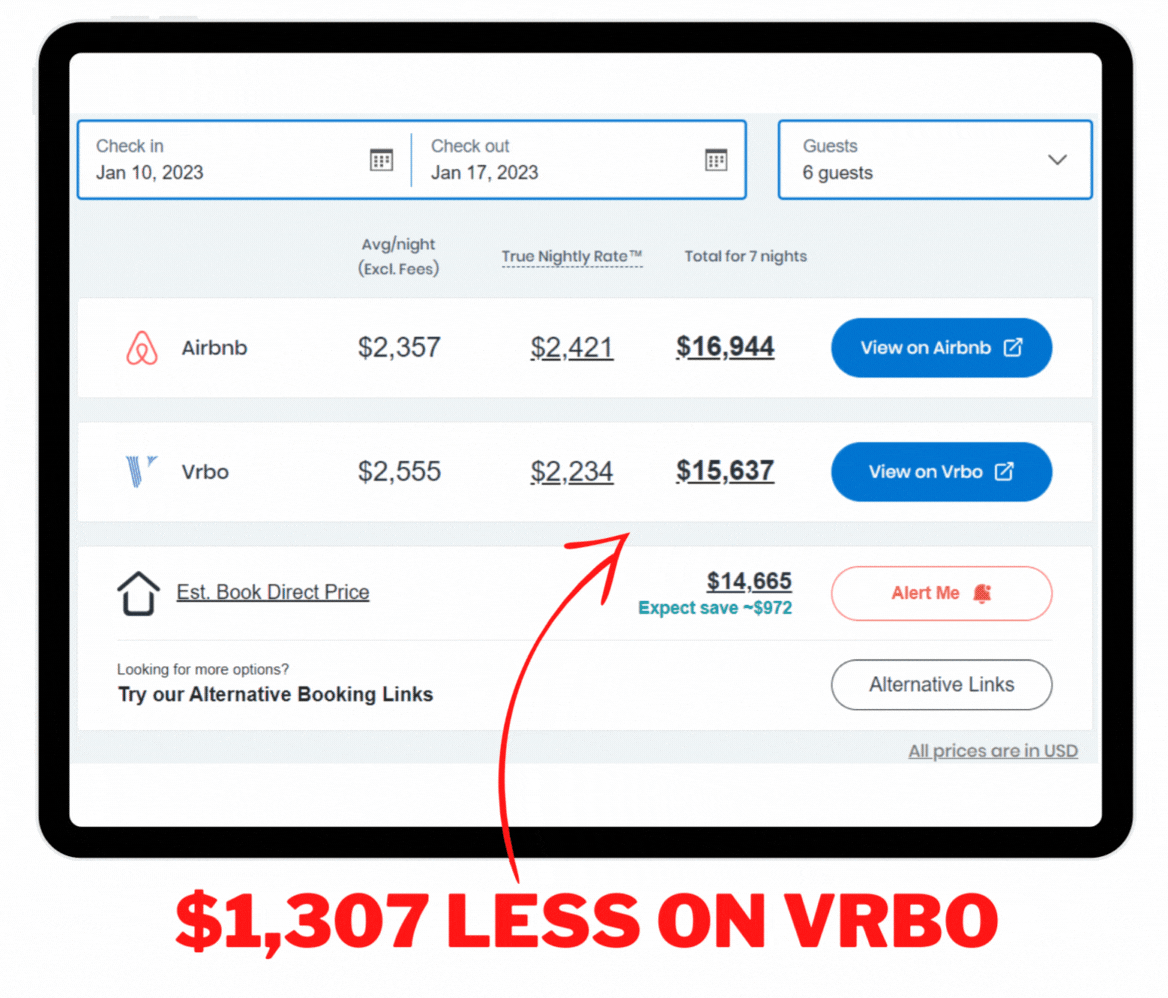 Share This Post With Friends
---
---
So what are you waiting for? Get up and start planning your dream getaway. Now, you can have a fun yet affordable vacation you've always wanted.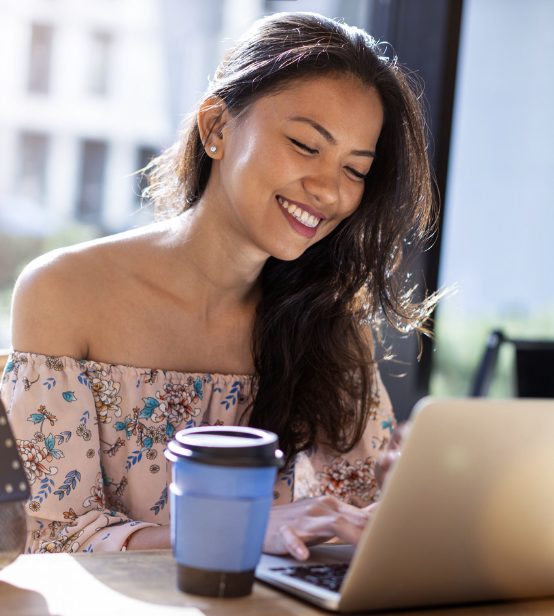 Tiffany Martin, a 33-year-old travel content contributor based in Manila, Philippines, brings the world's beauty to your screen through her writing, narrating the best places in the globe with a charm that resonates.
Aside from being a travel writer and an all-around digital nomad, she's also a wifey, a mom to two girls, and a licensed educator. During her downtime, she loves traveling, cooking, and playing with her energetic Dachshund and cuddly Golden Malinois.