9 Best Farmhouses To Rent In The US (For LESS)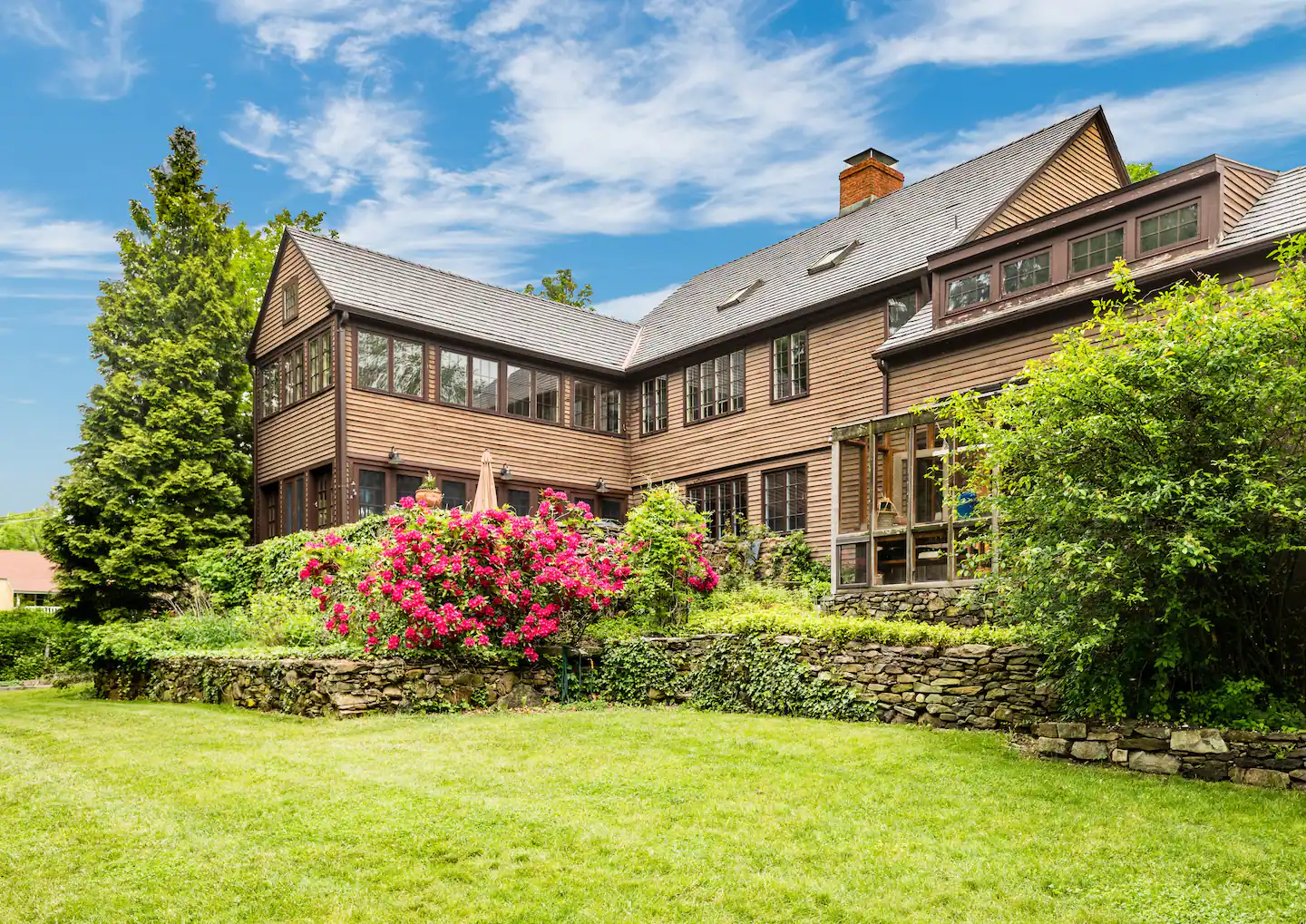 9 Best Farm Stays To Rent In The US (For LESS)
Gotta love the countryside.
And especially… farmhouses. They got the most beautiful views and most peaceful environment. Most of all, you got the place all to yourself if you prefer that privacy. So, if you want to take a break from the noise of the city consider renting a farmhouse for your next vacation trip.
Click any pictures below to view that property directly.
Farmhouses To Rent In The US
1. Avondale Hills Farm
Location: Avondale, Pennsylvania
This farmhouse in Avondale is perfect if you feel like living a few days of a simple life away from technology. It is a lovely, rustic home with a charming porch and 41 acres of lovely hilly farmland! It also features a high-end theater room, a charming fireplace, and breathtaking views to take in and enjoy this property's tranquility.
From the owner:
This is no ordinary destination. Avondale Hills Farm, a farmhouse is situated on 41 Acres of beautiful hilly farmland. We currently host Chickens (running about), Juliana Pigs, Rabbits, Dairy Goats, and a Hydroponic Farm.
Completely renovated with all high-end finishes, Theater room, Cafe, Great room, and kitchen with 12 ft table and fireplace. Breathtaking views on top of the hill and barn down to the spring-fed pond.
Each bedroom has its own bathroom with 2 sink vanities. The Kid's / Young Adult's rooms have bathtubs. Each room is fitted with a 55″ Ultra 4K TV.
The Theater room is outfitted with an HD projector that can access Blue Ray DVDs, Apple TV, and Nintendo Switch.
Two gas fireplaces create both heat and ambiance seasonally. Year-round, we have a 7-person 115-jet hot tub.
Getting The Best Deal
Available on: Airbnb & VRBO
Savings: $270
Lemme first tell you about HiChee. It's a tool ideal for those who wish to go for a vacation but don't want to break the bank for their accommodations.
Let's say you have a property in mind that's available on Airbnb; you can check if you can rent it on other rental sites like VRBO or Booking (.com) or even by direct booking. Just copy the link to that particular property on Airbnb and paste it into the search bar on the Hichee website. Wait for a few secs, and you can now compare it and rent it for a lower price!
Share This Post With Friends
---
Farmhouses To Rent In The US
2. White Doe Farm
Location: Rupert, Vermont
Built-in the 1860's, this charming farmhouse in Rupert, Vermont, is a treat for antique lovers. It has been renovated for the guests' contemporary lifestyle and modern comforts. However, it retained the original hardwood floors, wood-burning stove, and a Rumford fireplace for that lovely rustic touch! Even though this rental property is away from the city, it still has a decent Wifi connection for those work emails that just can't wait. This farmhouse also offers high-end amenities, plush bedding, and a fully-equipped kitchen where you can prepare hearty meals with fresh ingredients from local sellers.
From the owners:
Situated just under a mile from Merck Forest & Farmland Center, a 3,200-acre estate with hiking trails and camping, White Doe Farm are a four-bedroom, three-bathroom farmhouse with an open-plan kitchen, living room with fireplace, front porch, back patio, and sunroom. You'll find the house meticulously equipped with everything you could ever need, from bedding, towels, and slippers to cookware, toiletries, and firewood.
After cooking a hearty breakfast using freshly-sourced ingredients from local purveyors, cozy up in the kitchen's breakfast nook, where you'll find a working wood-burning stove. Enjoy sitting in our dramatic Burgundy dining room just off the kitchen for formal lunches and dinners. Take post-dinner drinks into the spacious navy sitting room, outfitted with plenty of cozy touches, like wide leather couches, plush blankets, and an oversized ottoman directly in front of the fireplace. A 55-inch smart TV has Netflix, Hulu, DirectTV, and all the other channels you could wish for. WiFi is, of course, provided throughout the entire house.
Getting The Best Deal
Available on: Airbnb & VRBO
Savings: $363
Share This Post With Friends
---
Farmhouses To Rent In The US
3. Potomac Overlook Farms
Location: Leesburg, Virginia
Experience the quiet country life without parting from the comforts of technology in this rental property in Virginia. This farmhouse is a Google Smart Home to keep your stay as convenient and comfortable as possible. It also features a pool and a Tiki Hut for those lazy afternoons along the River. With direct access to the Potomac River, you can enjoy fresh air, the sight of local wildlife, and majestic greenery; this luxurious country home is indeed a patch of heaven on Earth where you can relax and enjoy with your whole family, away from the stresses of the city life.
From the owner:
Looking for a place to get away from it all, relax and reconnect with the ones you love? We invite you to consider staying with us at Potomac Overlook Farms. The property is 10 peaceful acres directly on the Potomac River. Rich in wildlife, greenery, amenities, and fresh air, you'll find this to be Your Best Stay. Potomac Overlook Farms is centrally located in parks, historic small towns, wineries, breweries, farm stores, and plenty of pastoral views.
The Estate is a Google Smart Home programmed to make your stay as convenient as possible. The Main House contains a Game Room, Projector Screen Movie Room, a beautiful Dining Room, an Indoor Bar, a lower level Kitchenette, an outdoor Hot Tub, and a light-filled, open-concept Main Level. The expansive decks, outfitted with grills, propane fire pits, and cozy chairs, allow you to soak in the fresh air and river views.
The Estate also contains a pool with an adjacent Tiki Hut for lazy afternoons along the Potomac River. You'll find a shed full of outdoor games, an assortment of kayaks available during your stay, and a sports court for basketball, pickleball, and racquetball. Potomac Overlook Farms is a vacation destination designed to bring you closer to those you love.
Getting The Best Deal
Available on: Airbnb & VRBO
Savings: $1,039
Share This Post With Friends
---
Farmhouses To Rent In The US
4. Hartland Hill Farm
Location: Hartland, Vermont
Take in the majestic mountain views while relaxing in this 7,000 square feet, 5-bedroom estate right in the heart of farm property. This lovely rustic home is just 8 miles away from Woodstock, Vermont, and just a few minutes from Suicide Six Ski Resort. And this rental property isn't just for some much-needed rest and relaxation; it's also an event side where you, your friends, and your family can enjoy intimate gatherings.
From the owner:
The 93-acre Hartland Hill Farm (HHF) is an unparalleled family recreational retreat offering privacy and a vast array of activities within ten miles of HHF. This five-bedroom farmhouse offers 7,000 square feet of generous open floor space, a beautifully designed kitchen featuring a 62" Sub-Zero refrigerator/ freezer, and a complimentary 60" dual fuel Wolf stove. A Chef's dream, to say the least. The home was custom-built and completed in 2019.
Getting The Best Deal
Available on: Airbnb & VRBO
Savings: $1,842
Share This Post With Friends
---
Farmhouses To Rent In The US
5. Madeline Farms
Location: Luray, Virginia
Embrace true country living in this renovated farmhouse that offers a mid-century modern vibe. It features cozy rooms, stunning views, fresh farm eggs and bacon every morning, and the fulfilling feeling of being with animals, farm and rescued animals, that you can't find anywhere else.
From the owners:
This is a working farm and has been since 1885. When you arrive, you realize that this beautiful farm is constantly in a state of transition…from the gardens to the animals, change is all around. For this reason, a visit to Madeline Farms will be different each time. There is mud and poop, wildflowers and weeds, and feathery, furry, hairy creatures big and small. There will be plenty of opportunities to pitch in and plenty more to sit and rock on the front porch. It is truly a farm experience that is one of a kind. Sunrise on the front porch and early mornings with the animals should not be missed. Sunsets are equally majestic and will leave you with peace in your heart.
Getting The Best Deal
Available on: Airbnb & VRBO
Savings: $1,499
Share This Post With Friends
---
Farmhouses To Rent In The US
6. Walnut Lawn Farms
Location: Crozet, Virginia
If the majestic views and the sense of calm that this property in Crozet, Virginia, don't leave you in awe, the traditional 1700s estate home surely will! It is nestled in the heart of a wine country and just minutes away from breweries and wineries. It offers spacious rooms, modern amenities for your convenience, access to a private trail network, and a private deck where you can enjoy peace and quiet.
From the owners:
As you enter through the stone pillars and down the long paved driveway, you will see animals peacefully grazing in the pastures and the stunning main estate home directly in front of you. The home provides modern amenities in a traditional 1700s estate house. This fully furnished 5 bedroom/3 full and 2 half bath house is located on a Historic horse & cattle Farm in Albemarle County. The views are amazing & it is located in the middle of wine country with a short walk to Grace Estate Winery and just minutes from multiple other wineries and breweries.
Guests can enjoy the space and tranquility of one of Albemarle County's Historic Horse farms (the 1700s), Walk around on the private trail network, enjoy the spring-fed creek and pond, or just sit back and enjoy the peace and quiet of the private deck.
Getting The Best Deal
Available on: Airbnb & VRBO
Savings: $724
Share This Post With Friends
---
Farmhouses To Rent In The US
7. Pachamama Farm
Location: Days Creek, Oregon
A charming tiny home with essential amenities, farm-fresh eggs and sausages, and a creek running just outside your door? Where do I sign up? Pachamama Farmhouse is not the biggest farmhouse you'll see on this list, but what it lacks in size, it more than makes up for in charm and appeal. This hippie rental property features an organic and free-range farm, high-speed Wi-Fi, and various farm animals that your children would love to see!
From the owner:
24′ Yurt & attached Tiny house is opulent! Indoor bathroom & kitchen, Glamping at its finest! We provide all the essentials for a restful stay in the forests with a running creek outside your door. Including farm-fresh organic eggs & sausages (from our Farm!), pastry, yogurt, fruit, juice, hot cereal, coffee & more. We have High-speed WIFI, phone & TV, A fire pit and a sitting area.
Pachamama Farm is 100% organic and chemical-free, with free-range, forest-raised pigs, lambs, sheep, goats, turkeys, and chickens raised humanely with the help of our guardian dogs. Complimentary Farm Tours by appointment.
Getting The Best Deal
Available on: Airbnb & VRBO
Savings: $291
Share This Post With Friends
---
Farmhouses To Rent In The US
8. Spotted Sheep Farms
Location: Fredericksburg, Texas
This chic rental property in Texas is perfect for couples who'd enjoy a wine country getaway or for small families who'd appreciate unplugging and relaxing in a peaceful yard of a homey farmhouse. This lovely home features a hot tub to unwind in, a BBQ pit, and a spacious porch where the family can watch glorious sunsets with farm animals. If you don't want to totally unplug from technology, this farmhouse also has Wi-Fi for work or remote learning for the kids.
From the owners:
The Farmhouse at Spotted Sheep Farms is a Texas chic property perfect for a wine country getaway. It boasts an open floorplan with a full kitchen, queen bedroom, loft with two twin beds, brand new HotTub, satellite TV, WiFi, Netflix, outdoor games, fire pit, and a large porch to watch the sunset and farm animals.
The property features a beautifully peaceful yard with a fire pit, hot tub, BBQ grill, and plenty of room to stretch out and relax. The property is located just off Goehman Ln. down a well-kept gravel road and across from another BnB.
Getting The Best Deal
Available on: Airbnb & VRBO
Savings: $402
Share This Post With Friends
---
Farmhouses To Rent In The US
9. Sweetbrier Farm
Location: Litchfield, Connecticut
Transport yourself back in time with this more than 200-year-old farmhouse in Connecticut! But wait, you don't need to worry about your convenience in this rental property because it has been renovated early in the 21st century to cater to your modern needs but still has that rustic touch and historic setting. This farmhouse features 5 spacious rooms, intricate 18th-century home decor, a pool, and access to a 10-acre well-maintained park.
From the owner:
Our farmhouse was built in 1793 and renovated early in the 21st century. It offers all the modern amenities but in a historical setting. The house has 5 bedrooms, including a master suite, and ample common spaces, including a huge kitchen with a six burner stove and two ovens, an enclosed porch perfect for meals on a summer evening, a pool, a large pond, and 10+ acres of well-maintained park. Please note our house sits close to a highway. There is plenty of greenery to maintain privacy, but traffic is sometimes audible.
The house is filled with lovely 18th-century details – wide-timbered wood floors, exposed beams, tiny nooks – but it's also roomy and comfortable. There are five bedrooms (one in the attic) and many common spaces – a living room, sitting room, open kitchen/dining area with a functional fireplace, enclosed porch, home studio, and large patio. The house sits on a sixteen-acre plot, and much of that land is ready to be explored. There's also a pool next to our historic barn. The house sleeps ten. We recently installed solar panels on the barn because we're committed to making Sweetbrier more sustainable.
Getting The Best Deal
Available on: Airbnb & VRBO
Savings: $1,545
Share This Post With Friends
---
BONUS FARMHOUSE
Beechdale Farms
Location: Bird in Hand, Pennsylvania
One of the most beautiful houses in Lancaster Country, this rental property will astound you with its majestic meadows, meticulously-cared for the mansion, luxurious amenities, and high-end finishings, like gorgeous chandeliers, refinished hardwood, and a master bedroom with marble floor entertaining space. Whether you're staying here for a retreat with friends, a family vacation, or just want to unwind and relax, you'll surely feel no less than royalty!
From the owner:
This gorgeous estate is set in rural Lancaster County and is the definition of peace and tranquility. In addition to acres of stunning landscape, fields, and meadows, you'll have access to one of the most beautiful homes in Lancaster County. The Mansion has been meticulously cared for and preserved and is absolutely stunning inside and out. With 8 bedrooms (4 with en-suite bathrooms), spacious living and dining rooms, and much more, this is bound to be the vacation home of your dreams!
Whether you're looking for an unforgettable family vacation, the perfect place for your next corporate retreat, or a luxurious home for a weekend getaway, Beechdale Farm is the ideal destination.
Set in rural Lancaster County and surrounded by fields and farmland, you'll truly feel as though you've disconnected from the hustle and bustle of daily life. Take a walk around the expansive property, stop to watch the fish in the pond, or relax by the gazebo under the giant oak trees- whatever you choose, you are bound to leave relaxed and refreshed.
Getting The Best Deal
Available on: Airbnb & VRBO
Savings: $613
Share This Post With Friends
---
Similar Articles
If you liked this article, you may like these articles too.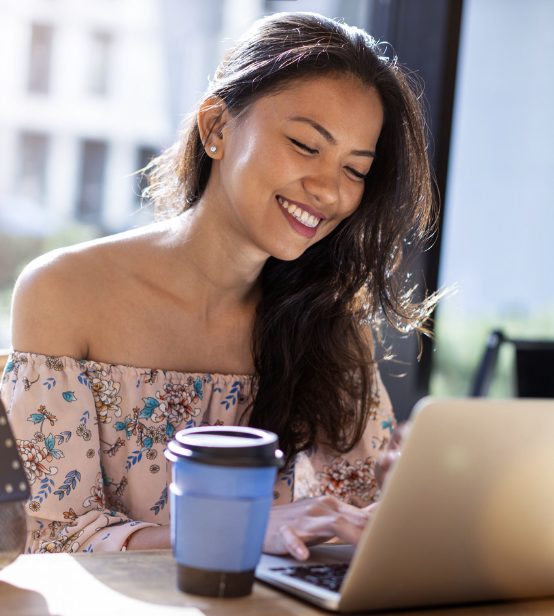 Tiffany Martin, a 33-year-old travel content contributor based in Manila, Philippines, brings the world's beauty to your screen through her writing, narrating the best places in the globe with a charm that resonates.
Aside from being a travel writer and an all-around digital nomad, she's also a wifey, a mom to two girls, and a licensed educator. During her downtime, she loves traveling, cooking, and playing with her energetic Dachshund and cuddly Golden Malinois.